Beautiful and stunning capital of Idaho, Boise, sadly, rarely marks the beginning of a road trip to Yellowstone National Park.
Last updated: December 13, 2021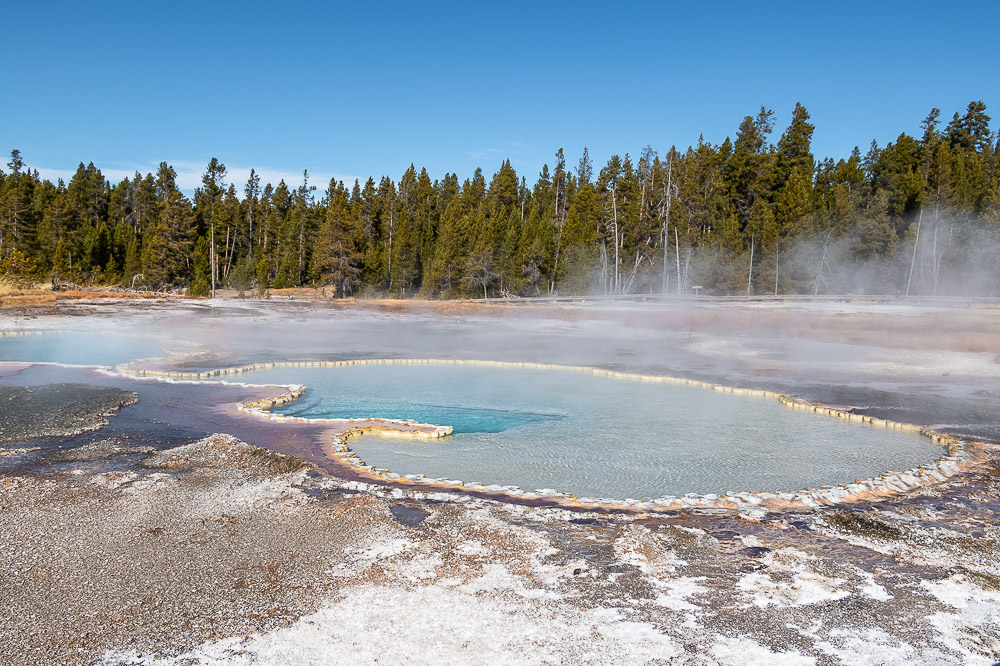 There's a good reason behind it. The city is located almost 6 hours away from Yellowstone, making it the longest road trip compared to adventures that start in other destinations, closest to the park. Yet travelers who stick to off-the-beaten-path routes praise Boise to Yellowstone road trip for splendid landscapes and ample unexpected surprises along the way.
Off the Beaten Path: Boise to Yellowstone National Park Road Trip
Divided into 50 states, the United States boasts endless amount of astounding destinations and scenic road trips, such as Boise to Yellowstone National Park. It took me a couple of years of exploring mostly the western corner of the country to madly fall in love with this part of the world. I even made my mind to visit all 50 states one day.
The best and proven way to explore this diverse land is a good old road trip. A few months ago, itching for new places and road adventures, I stumbled upon pictures of Shoshone Falls. Located in Idaho, one of the U.S. largest natural waterfalls looked inspiring. After a few hours of thorough research, I already had a new road trip planned out. Boise to Yellowstone National Park road trip… It looked perfect on paper. It was time to give this road adventure a try.
Why to Choose Boise to Yellowstone Road Trip
As I mentioned earlier, Boise sits nearly 6 hours away from Yellowstone – a road trip that takes almost an entire day to complete. Most roadtrippers preferrer to fly into Salt Lake City, Utah, and drive for less than 5 hours to see natural wonders of Yellowstone National Park.
I considered this city, instead of Boise, for our Yellowstone road trip at first as well. However, a few things reasoned me to hit the road in Idaho, exploring a few destinations in the Gem State before succumbing to the natural phenomena of Wyoming's Yellowstone.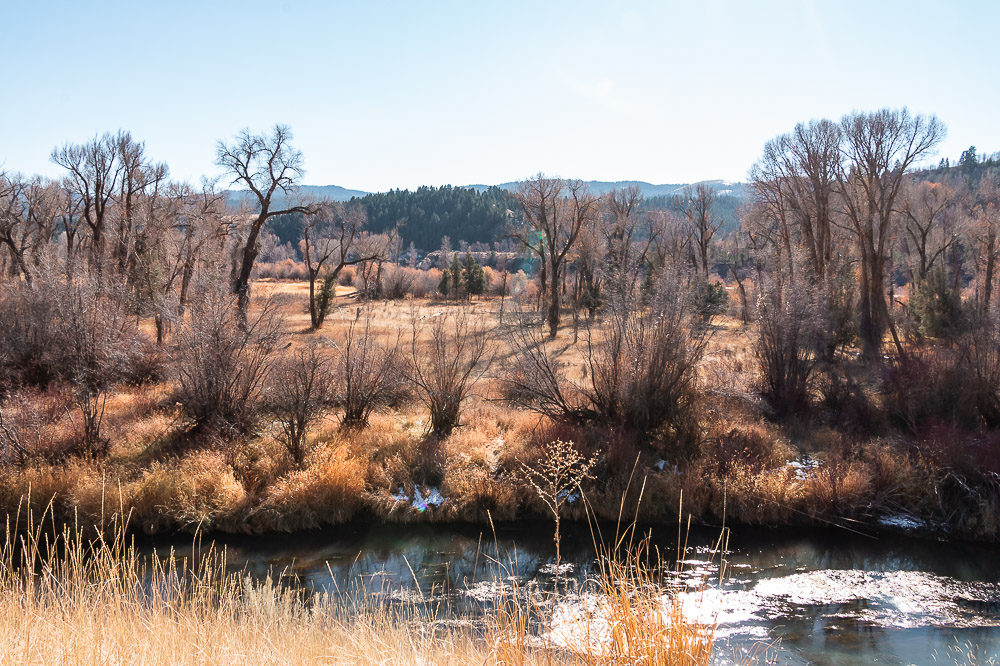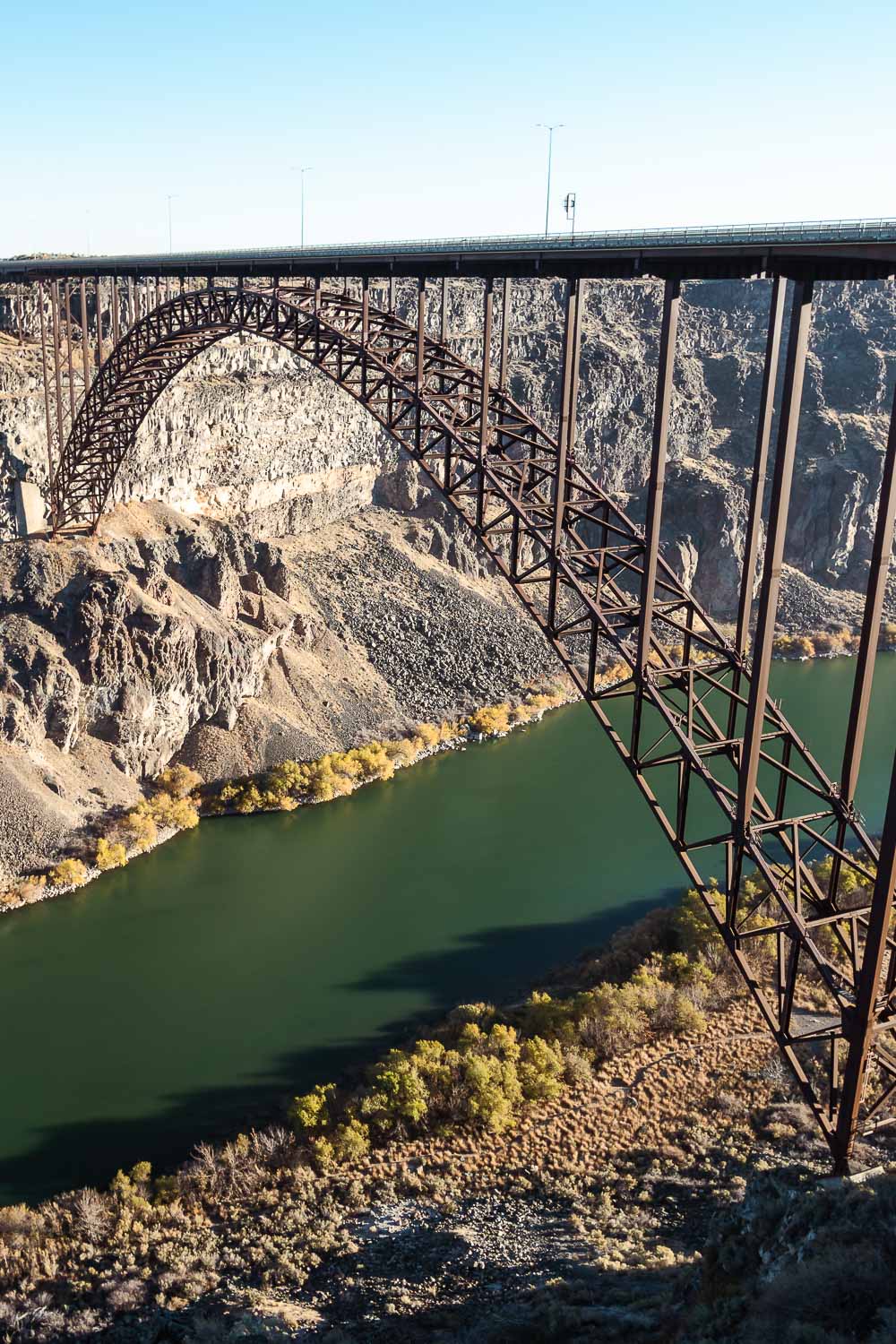 Boise – Yellowstone Road Trip Wins…
First, flying into Boise from Los Angeles can save you money. During an off-season, round-trip airfares from LAX to BOI are as low as $90. A similar, less than two-hour flight to Salt Lake City costs almost double.
Second, the route from Boise to Yellowstone encompasses remarkable destinations you can't afford to miss on your road trip. I got my eyes on Shoshone Falls, but there's a myriad of other interesting places to visit in Idaho.
Skipping the airports and using just a car tempted me as well. Yet additional 12-13 hours of driving one way would significantly prolong our Boise to Yellowstone road trip. Time, however, wasn't on our side. So flying into the capital of Idaho, renting a car, and driving to Wyoming and then back won this time, leaving other possible road trip options for later.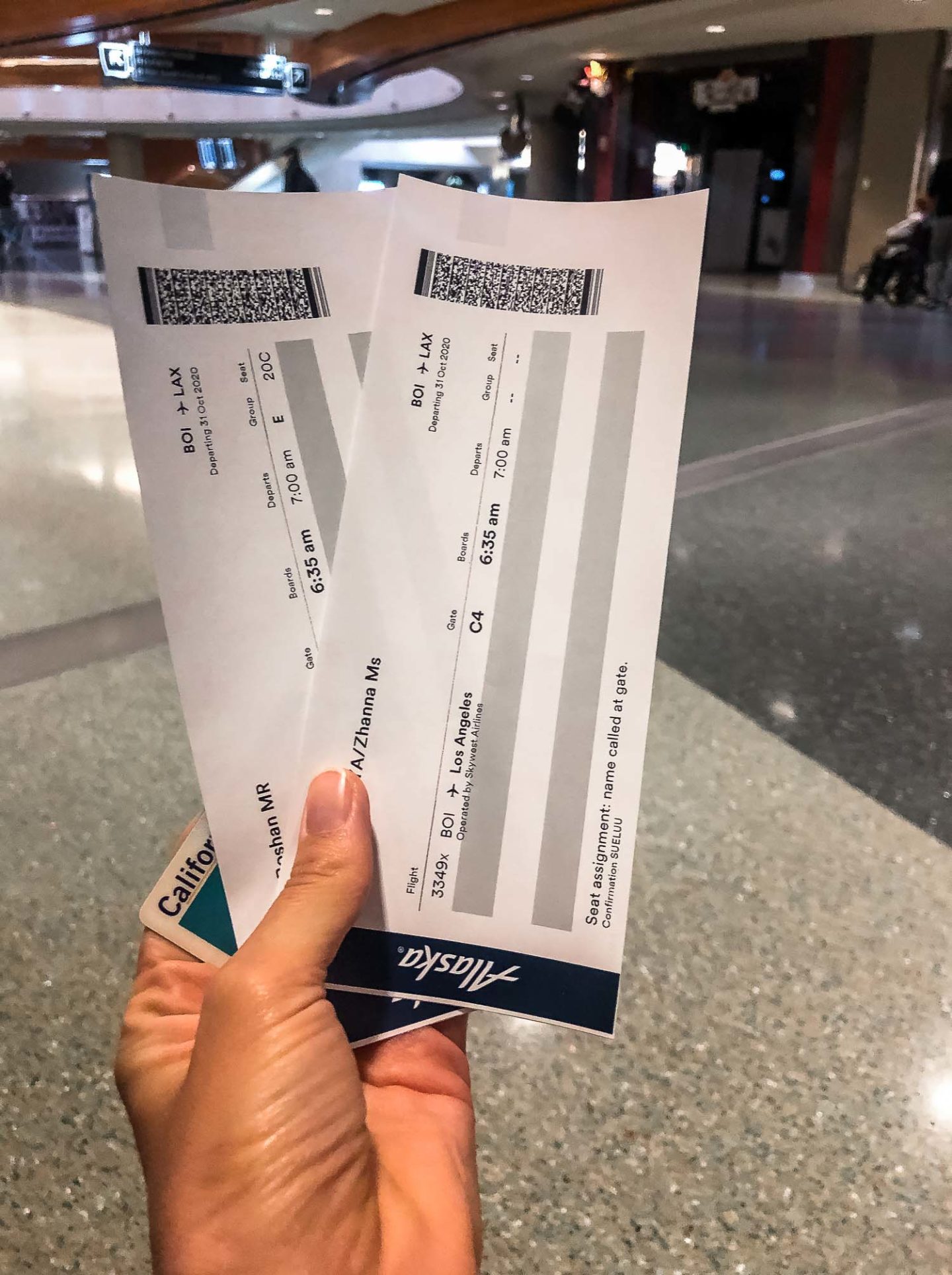 How Much Time do You really Need for Boise to Yellowstone Road Trip?
Boise to Yellowstone road trip still requires a lot of driving. You can spend the whole day just getting from the capital of Idaho to your final destination. Ideally, you should set aside 7 days for your Boise – Yellowstone road trip. Taking it easy and exploring Idaho before venturing into Wyoming rewards with many unexpected surprises.
In the real world, however, the majority of the travelers don't have the luxury of spending a week for a road trip from Boise to Yellowstone. In this case, 4-5 days should suffice.
You can treat this Boise to Yellowstone road trip guide as a rough draft for you travel plans. Feel free to skip some of the destinations mentioned here or add any other of your choice. I'd still recommend to visit Shoshone Falls in Idaho.
If you devote just a few days to a round road trip from Boise to Yellowstone, get ready to run on a few hours of sleep a day. On the bright side, glorious colors illuminating the sky at sunrise and sunset should become your inevitable travel companions.
If nature's wonders don't satisfy your wanderlust, the incredible places you're about to see and experience on this Boise to Yellowstone road trip should keep you awake for a lot longer.
TIP: Since you will stay only a few hours in any hotel, aim for budget-friendly accommodation. Who needs to spend a fortune for a place where all you need is a bed, pillow, and blanket. You should be back on the road in either Idaho or Yellowstone in no time anyway.
The Best Time for Boise to Yellowstone Road Trip
Spring
Each season brings something special to cherish for years after your unforgettable Boise to Yellowstone road trip. Spring impresses with flower bloom and mild temperatures. Most roads in the national park are open by mid-April or May.
Waterfalls, fueled by melting snow, regain their power and present themselves in their full glory. Wildlife in Yellowstone and some parts of Idaho also seem to gravitate to the roads in search of food, making your trip even more impactful.
Summer
Summer is one of the popular seasons to embark on a road trip to Yellowstone National Park from Boise or any other destination. All the roads are open by this time. Temperatures rise, bringing hot and humid days. Occasionally, afternoon rains and thunderstorms try to spoil your road trip adventure.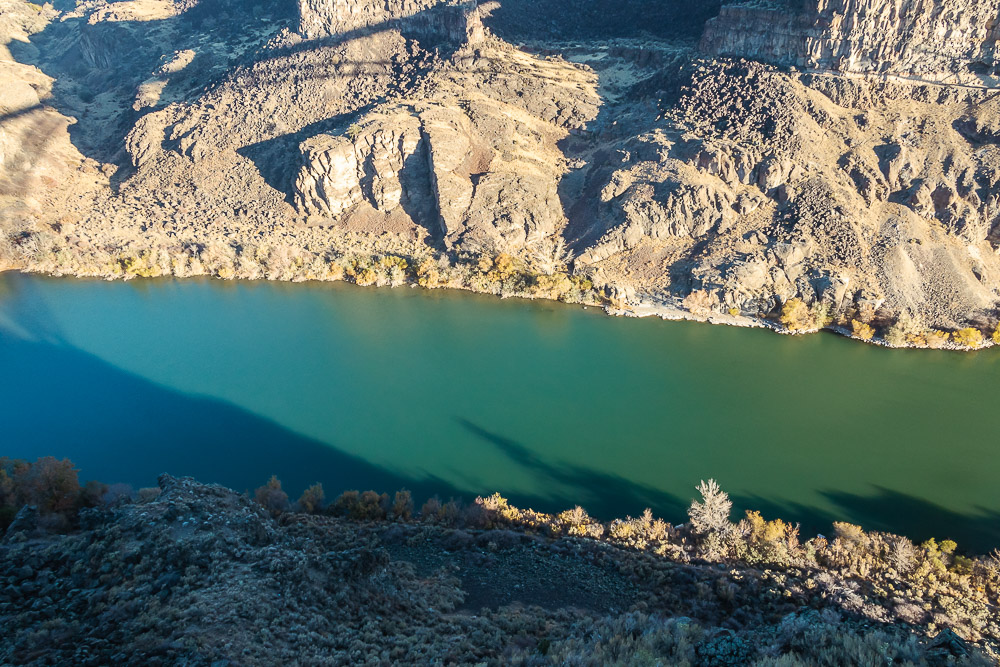 Fall
Fall, on the other hands, gives a much-needed break from the scorching summer heat. This season is also on a mission to enhance your road trip from Boise to Yellowstone with vibrant splashes of color. Some people purposely wait for this time of the year to venture into northwestern Wyoming to photograph away its gorgeous fall foliage.
On average, fewer travelers embark on a long road trip from Boise to Yellowstone, making the adventure more enjoyable and less chaotic.
Winter
Winter gives a break to most of the places outlined in this Boise to Yellowstone road trip. Especially relieved is the national park. Due to heavy snowfalls and unwelcoming conditions, the majority of the roads close for the season. Outdoor adventurers, however, can still enjoy a winter wonderland and have almost entire Yellowstone to themselves. On the other hand, they can enter the park only by snowmobiles or snowcoaches.
Some other sections of the route also become less convenient due to accumulation of the snow and occasion road closures. Nevertheless, a winter road trip from Boise to Yellowstone is too beautiful to postpone it for the warmer months.
Boise to Yellowstone Road Trip: Map
Road Trip from Boise to Yellowstone: Day 1
A road trip from Boise to Yellowstone is long, to say the least. Driving for hours from one destination to another can be tedious and exhausting. Go at your own pace and take frequent breaks if it's necessary.
Adding additional stops and exploring other places not mentioned in this road trip itinerary allows to dive deeper into culture and lifestyle of Idaho and Wyoming. If time permits, break down the first day itinerary of this Boise to Yellowstone road trip into two or three days.
Those who are pressed by time should endure the long driving hours and consider spending on average six hours a day on the road. After leaving Boise, you can swing by some of the destinations in this road trip guide or skip them altogether and drive straight to Yellowstone.
So adjust the itinerary to suit your preferences and availability. This Boise to Yellowstone road trip should be your guide, not directive.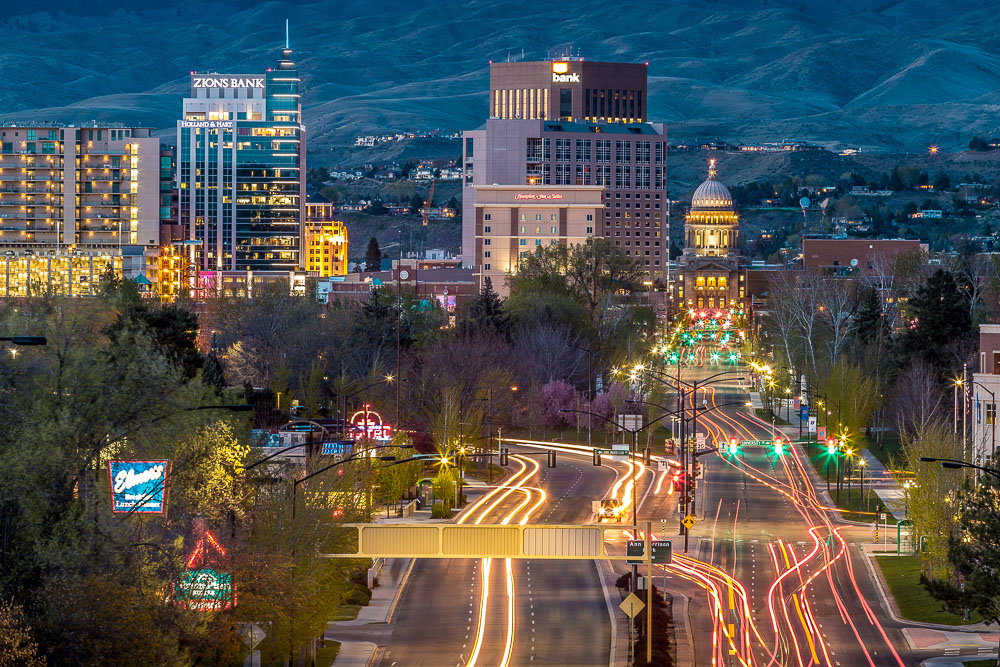 Start: Boise, Idaho
We flew into Boise late in the evening and didn't have time to explore it during our first day here. For those who make it to the capital of Idaho early in the morning and are not ready to embark on a long journey to the national park until the next day, here are a few places you want to explore.
The greenest city in Idaho, Boise prepares you for a road trip to Yellowstone by training your eyes for scenic views at the Boise River GreenBelt. The popular park stretches 25 miles along the banks of the Boise River and offers a ten-mile biking or hiking route with a scavenger hunt, unveiling history of the city.
The Boise Art Museum does the opposite. Aware of lack of artistic outlets on your road trip through Idaho to Yellowstone National Park, this famous gallery in Boise strives to impress with contemporary artworks and exhibitions before you venture into the woods.
The quintessential Capital City Public Market helps Saturday visitors stock up on food for their long journey.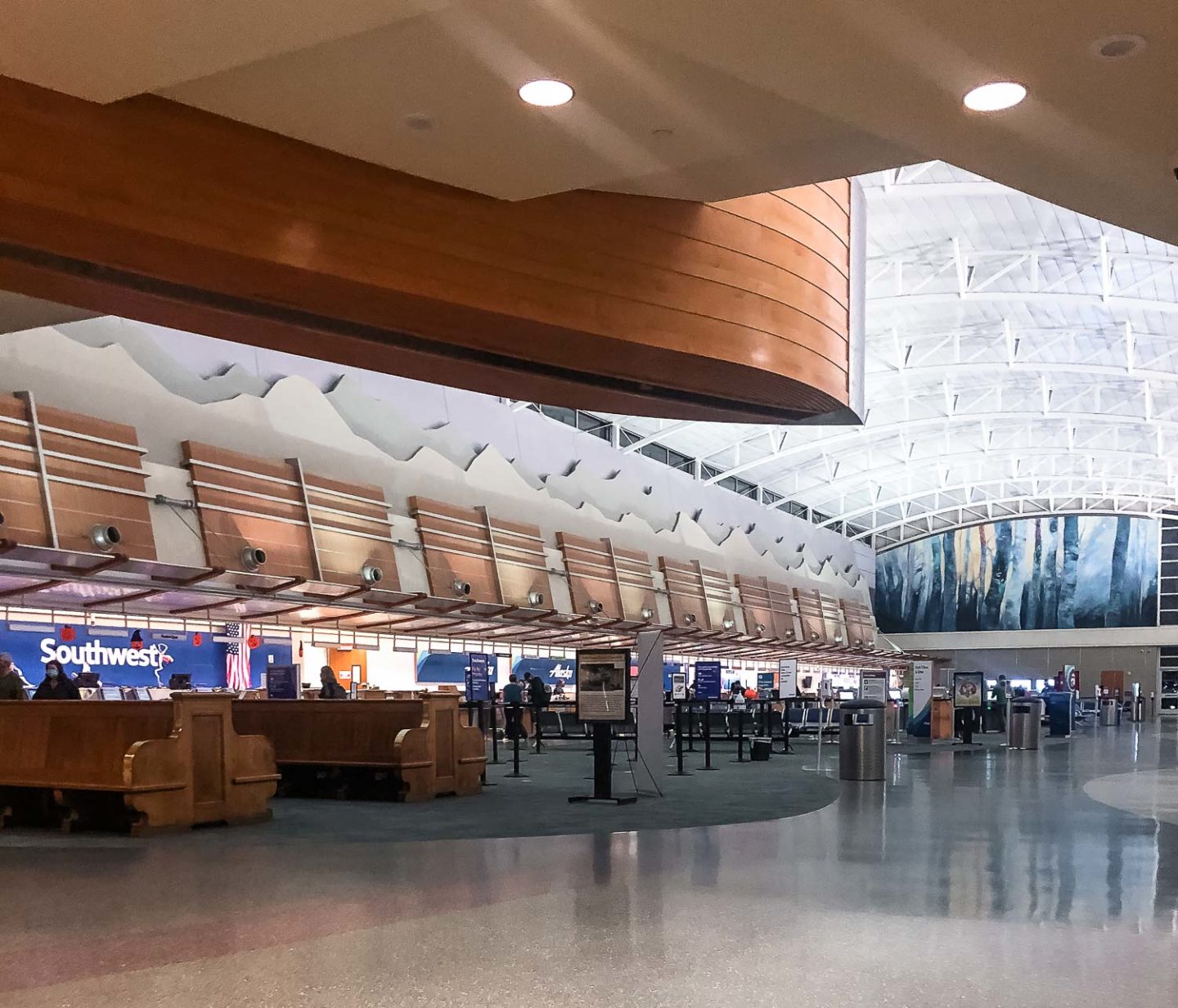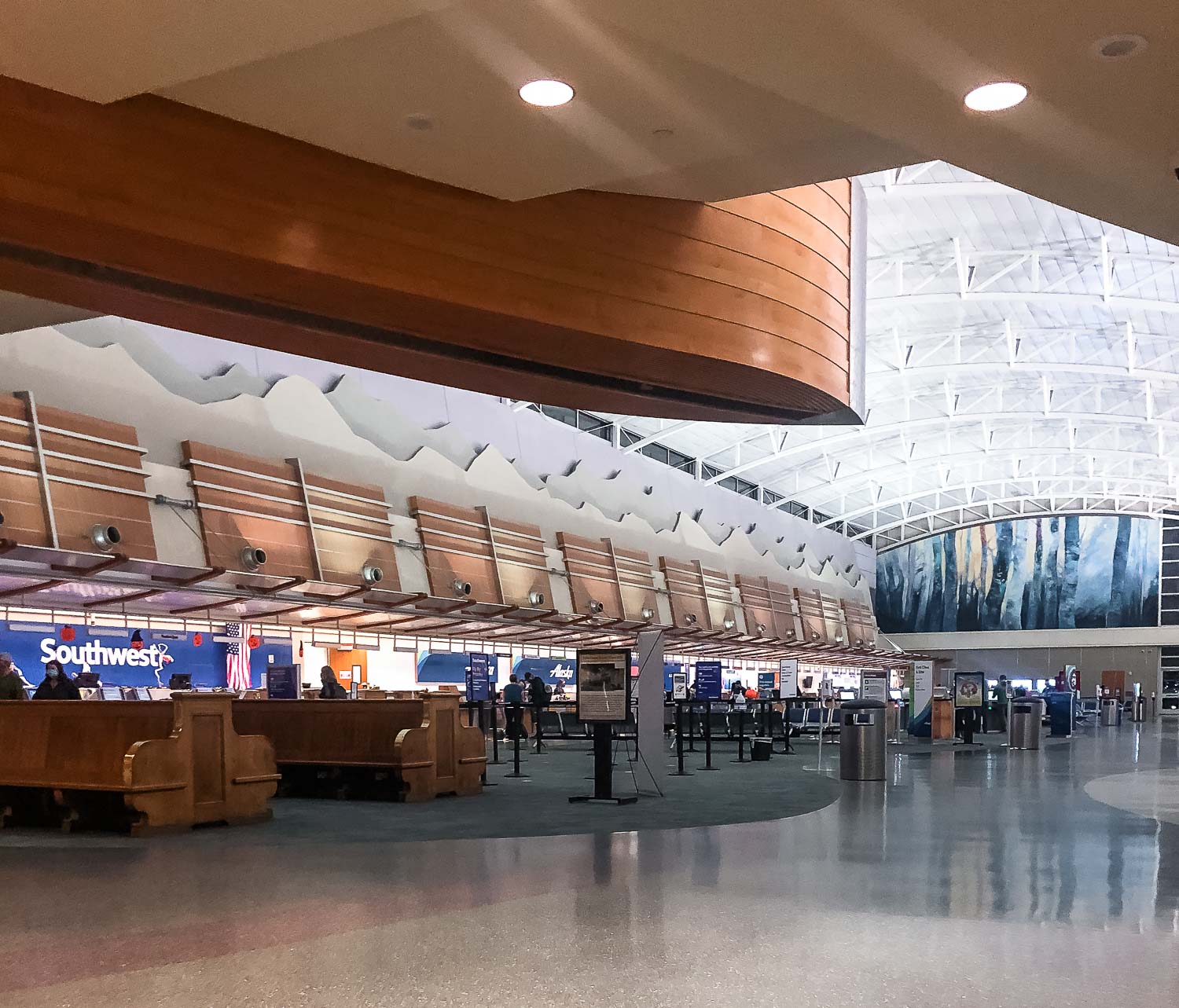 Rent a Car
Whether you start your road trip to Yellowstone by exploring Boise first or use the city only as a place to fly into, you need a car. The most convenient place to rent a vehicle is Boise Airport. The place includes a good number of car rental companies, such as Hertz, Alamo, Enterprise, Avis, Budget, Dollar, National, Thrifty, and ample vehicles to choose from.
Where to Stay in Boise
The area near Boise Airport has many hotels and lodges, ranging from budget-friendly accommodations to luxury hotels. As we didn't rent our car until the next morning, we opted for Super 8 by Wyndham Boise, located less than a 10-minute walk from the airport. You can pick whatever suits your budget. To start you off, consider the following options.
Best Western Northwest Lodge. The lodge lets you spend the first night of your Boise to Yellowstone road trip without draining your budget.
For a homey feel and an interesting experience, check out Franklin House.
Hilton Garden Inn Boise. The place allows you to start your Boise – Yellowstone road trip on the slightly higher end in terms of price.
READ MORE: Boise Travel Guide and Day Trips from Boise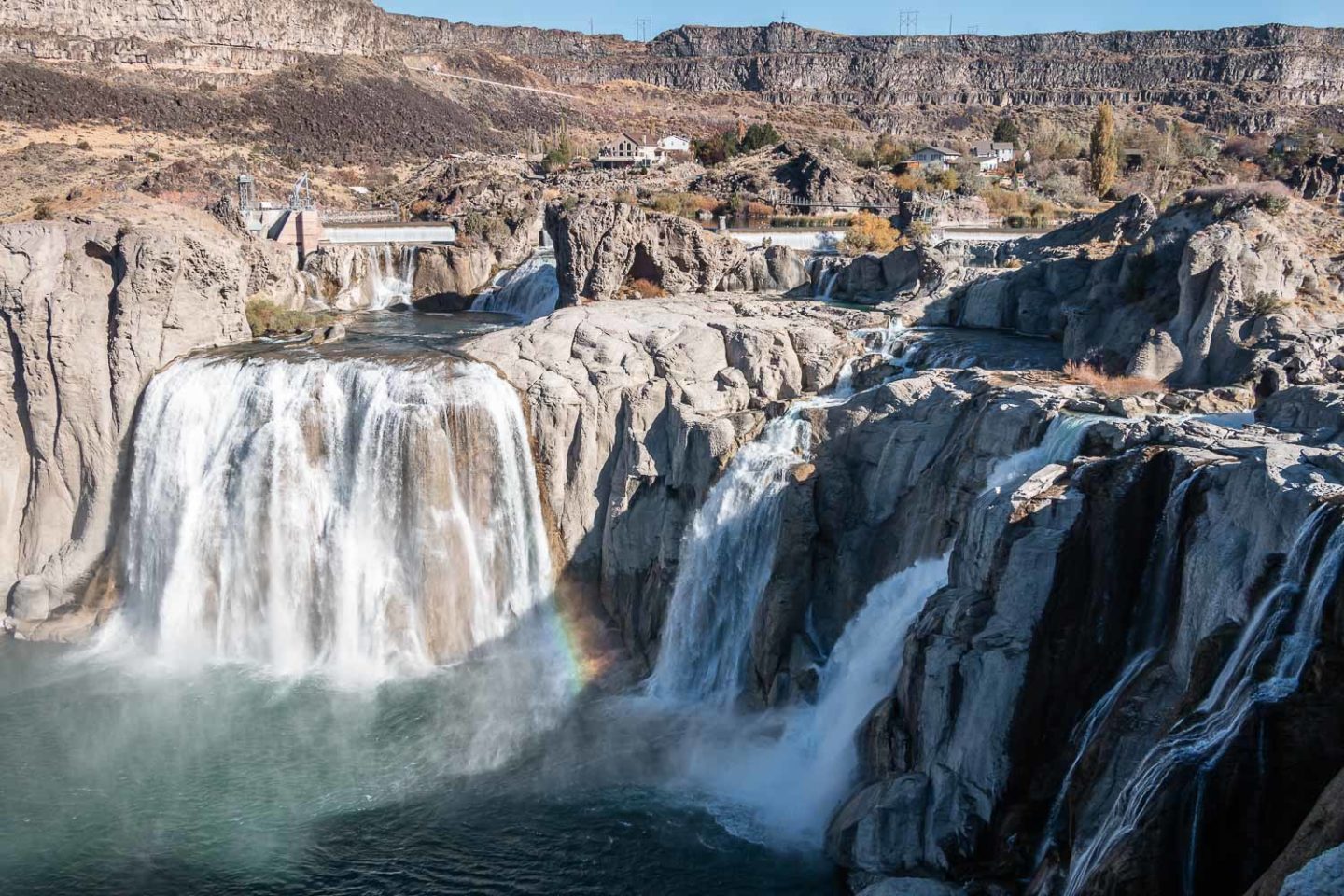 Stop 1: Shoshone Falls, Idaho
As I mentioned earlier, you can skip all other destinations suggested for the first day of the road trip from Boise to Yellowstone, but be sure to include Shoshone Falls in your itinerary.
Nestled 2 hours away from the capital of the state, the waterfall is known as a natural phenomenon on the Snake River. One of the largest waterfall in the United States, Shoshone Falls lies on the outskirts of the small city of Twin Falls.
Affectionally called the "Niagara of the West", this natural attraction spreads over 900 feet wide. It reaches height of 212 feet, which is even higher than Niagara Falls itself.
Shoshone Falls is safe to add to your Boise – Yellowstone road trip all year round. Spring visits, however, allows to see the waterfall in its full glory. The flow is at its highest during this time. Before planning our Yellowstone road trip, I read a few controversial articles. According to them, Shoshone Falls almost dries up by fall. We visited the place in late October, and it was a sight to behold even then.
TIP: If you didn't do your grocery shopping for this road trip in Boise, it's about time you do it in Twin Falls. The town has plenty of places to eat and shop. Be aware, though, that some of the stores in Twin Falls don't accept credit cards. You can pay with debit cards, cash, or old-fashioned checks. Apparently, the latter are still a reliable type of payment even in the 21st century, at least in Idaho.
READ MORE: Visit Shoshone Falls & Best Things to Do in Twin Falls, Idaho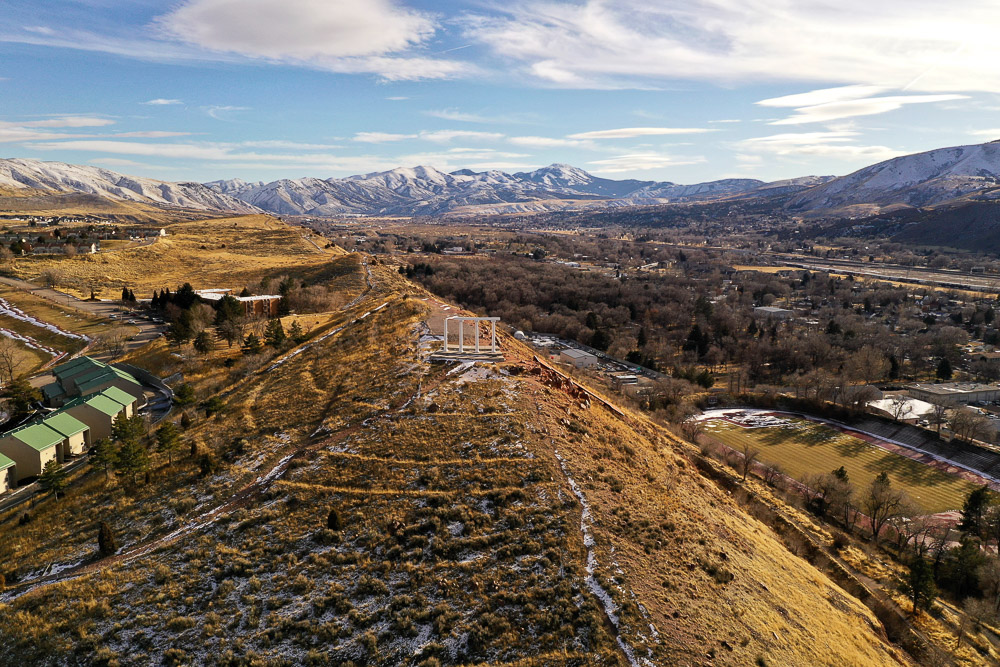 Stop 2: Pocatello, Idaho
Pocatello, the fourth-largest city in Idaho, sits 1 hour 45 minutes east of Twin Falls via I-84 E and I-86 E. The city was originally nicknamed the "Gate City". As gold miners and pioneer-settlers traveled along the Oregon Trail, they inevitably passed through the Portneuf Gap to continue on to Oregon or Montana. Surrounded by mountains from three sides, the town became a popular transportation junction in 1889.
Today, it's mostly known for its Museum of Clean. The biggest attraction in the city features an expanded collection of all sorts of items and devises related to cleanliness. Almost 1,000 vacuums and exquisite exhibits, such as Queen Elizabeth of Austria's toilet and Don Aslett's toilet travel suitcase, adorn the rooms of the complex.
While you surely hope to meet some wild animals on your road trip from Boise to Yellowstone, don't miss an opportunity to get acquainted with "locals" at Zoo Idaho. Originally opened in 1932 at a local trailer park with two animal-residents, monkey Josephine and raccoon Pete, the place has acquired more inhabitants with time. Today, it's home to grizzle bears, mountain lions, bison, pronghorn antelope, red foxes, and many more.
If you do decide to add Pocatello to your Boise – Yellowstone road trip, you should certainly explore Old Town Pocatello's ethnic food scene. Famous for specialty shops and international restaurants, the place blows away your taste buds with Thai, Nepalese, Greek, Chinese, Italian, and Mexican dishes.
If your visit falls on Friday, you are in luck. Every first Friday of the month, Old Town Pocatello hosts Art Walk events that feature works of local artists, accompanied by local musicians.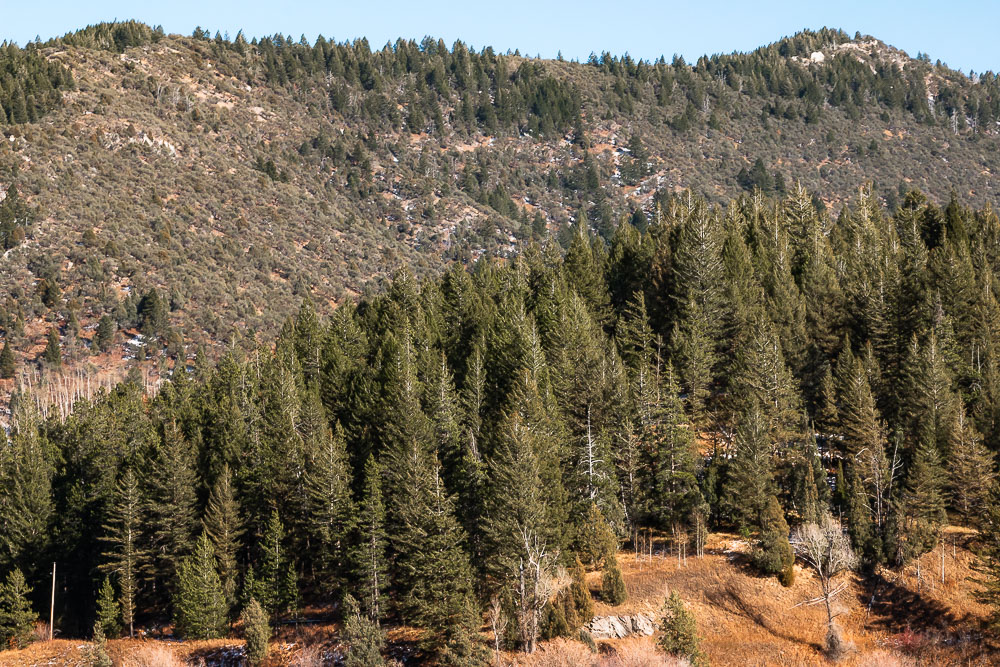 Stop 3: Lava Hot Springs, Idaho
The next destination on your road trip from Boise to Yellowstone is Lava Hot Springs. Part of the Pocatello metropolitan area, the place sits approximately 36 minutes away, via I-15 S and US-30 E.
The city makes the headlines thanks to Lava Hot Springs Olympic Swimming Complex and Indoor Aquatic Center. Bubbling up from natural underground springs, the amusement park is open year round. Water temperature ranges between 102˚ F and 112˚ F and works its magic on the exhausted by the road travelers.
Although the place can be alluring and relaxing, I suggest that you don't spent too much time in Lava Hot Springs. Your epic Boise – Yellowstone road trip still has many other intriguing places you can't afford to miss.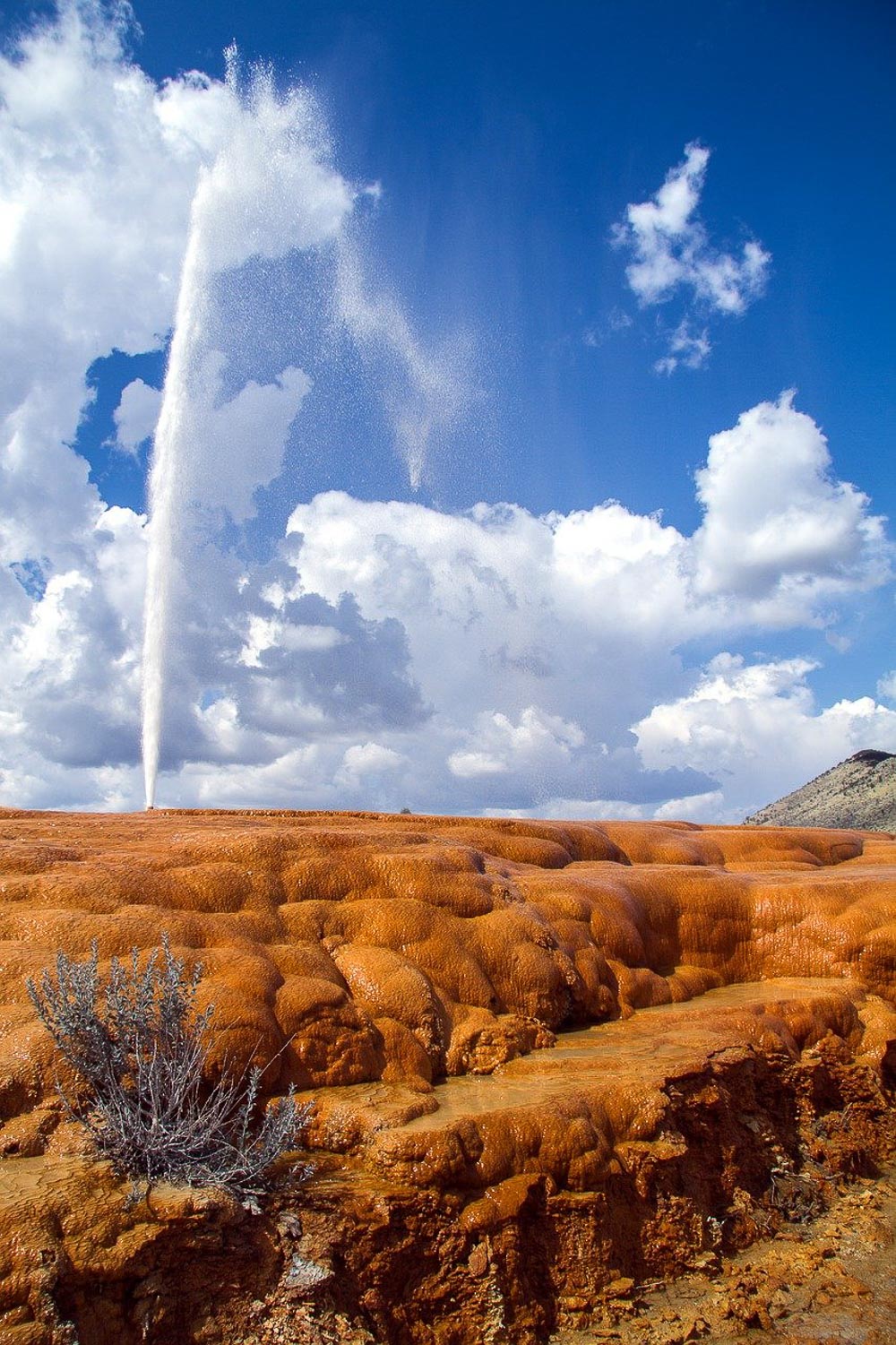 Stop 4: Soda Springs, Idaho
Another Idaho's hidden gem nestles near the Wyoming border, 25 minutes east of Lava Hot Springs via US-30 E. The small city of Soda Springs is not the most frequently visited place in the state. Yet locals treat it as a crown jewel thanks to its famous Soda Springs Geyser or Idaho's own "Old Faithful".
The world's only captive geyser was discovered by accident when drilling for a potential pool in 1937. The natural attraction has been trapped and timed since then. The geyser erupts every hour and reaches heights up to 100 feet.
Similar to Pocatello, the area allured the exhausted strangers traveling along the Oregon Trail. It provided the pioneers with a number of hot springs to give rest to their tired bodies and abundance of fresh water to satisfy their thirst. Many of these springs, however, are buried beneath local reservoir nowadays. Nevertheless, you can still experience some of the natural hot pools at Octagon Springs Park.
If you decide to finish the first day of your Boise to Yellowstone road trip in Soda Springs, be sure to check out other highlights of the city. Visit the Pioneer Museum and Corrigan Park to learn history of the place through many artifacts and replicas or stop at the historic Idan-Ha Theatre for a movie session.
READ MORE: Top 15 Places to Visit in Idaho: Bucket List Destinations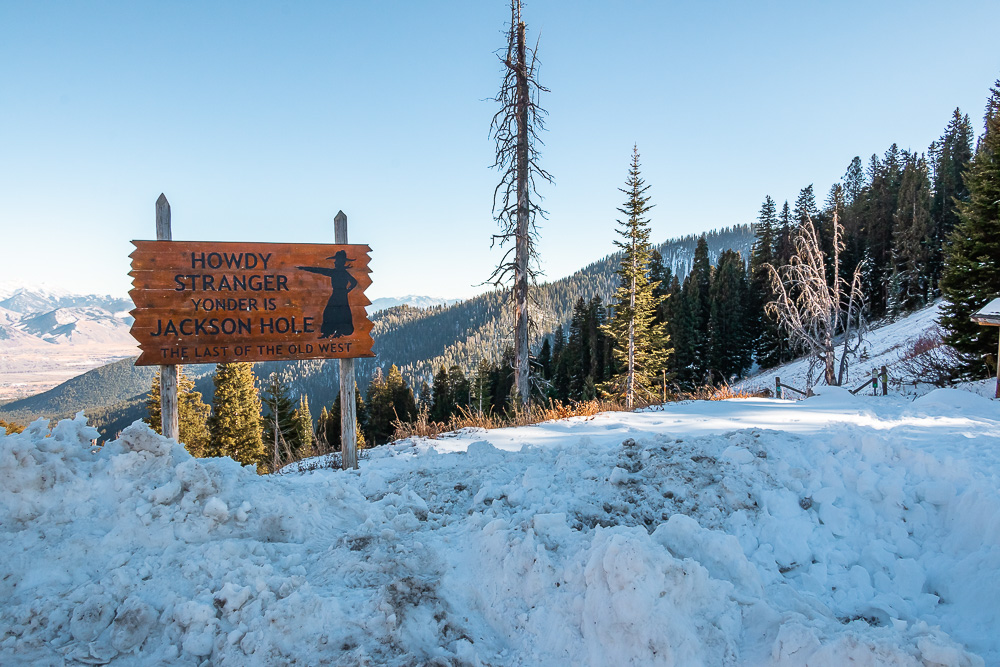 Stop 5: Jackson, Wyoming
For those who can handle a few more hours on the road, continue on with your four-day trip from Boise to Yellowstone until you reach Jackson. The city sits 2 hours 30 minutes from Soda Springs via US-30 E.
Jackson is a small but popular town in northwestern Wyoming. Built in classic western style, it reminds of bygone days when the pioneers inhabited the Wild West. The quintessential town boasts mostly wooden structures and has a rustic feel about it.
Some of the most remarkable places to visit here are the Jackson Hole Historical Society and Museum and Jackson Hole Playhouse. The latter keeps its visitors entertained until late in the evening by offering dinner and a play.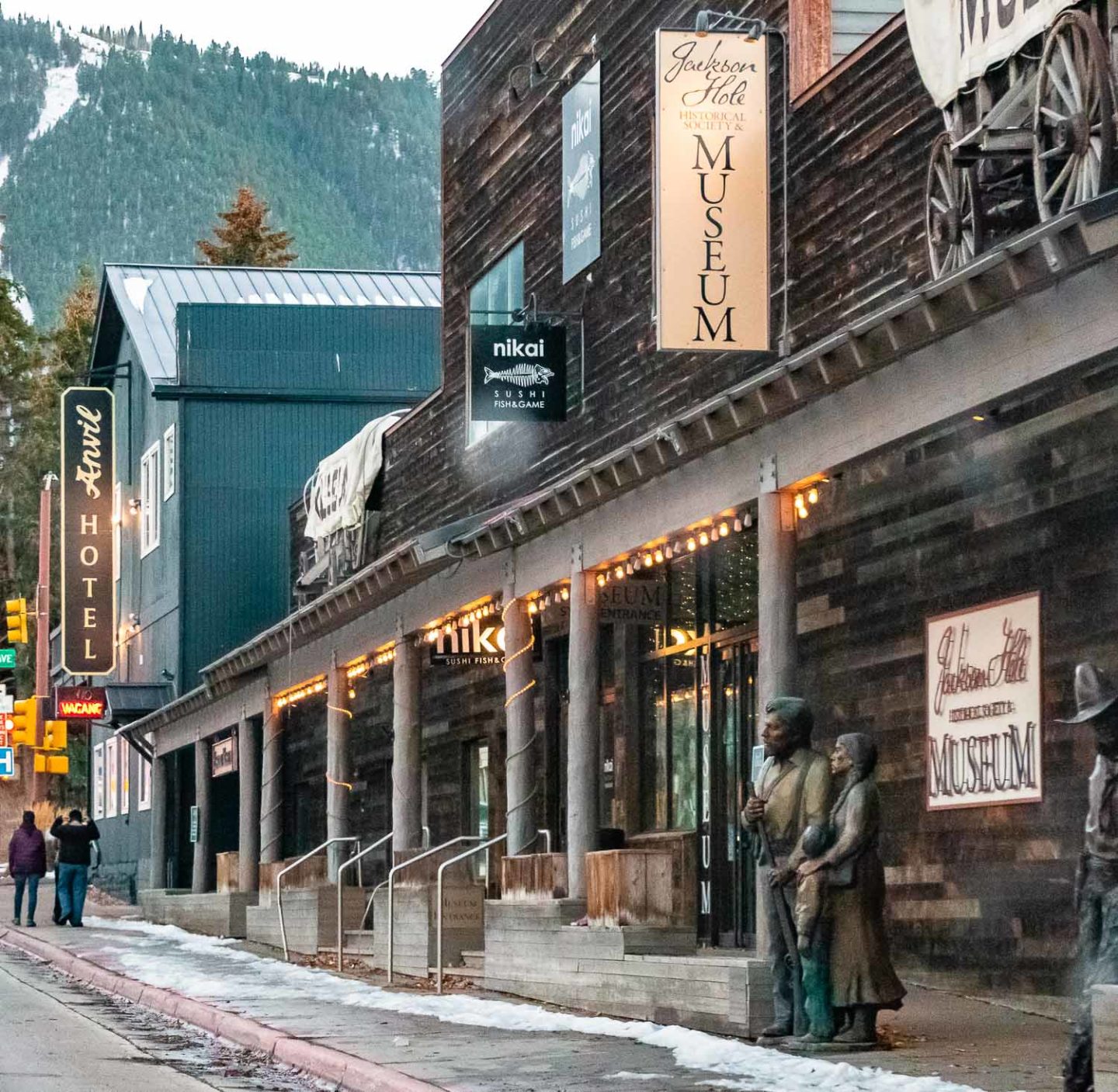 Where to Stay in Jackson
Letting your body relax after an eventful day is probably the most appropriate activity to do in Jackson. Here's a couple of places you might want to consider staying at.
Super 8 by Wyndham Jackson Hole. The place suits best people traveling on a shoestring. Designed in the western style, this budget hotel includes complementary breakfast and free WiFi.
SpringHill Suites by Marriott Jackson Hole. SpringHill Suites adds a hint of luxury to your Boise – Yellowstone road trip. The hotel sits in downtown Jackson, within walking distance of city's stores and restaurants.
Boise to Yellowstone Road Trip: Day 2
Grand Teton National Park
Wyoming is famous for two incredible national parks: Grand Teton and Yellowstone National Parks. Located in the northwestern corner of the state, both parks allure with their pristine natural wonders, astounding vistas, and abundant wildlife. Although Idaho's territory from Boise all the way to the border of Wyoming surpasses any expectations you might have for this road trip, Grand Teton and Yellowstone often leave you speechless.
Ideally, you should spend at least a couple of days in each of these national parks. But if it's impossible, devote at least a day to Grand Teton National Park while saving the second one for the hydrothermal features in Yellowstone National Park.
The smallest of the Wyoming's national parks, Grand Teton entices with its iconic mountain range that rises abruptly from the Jackson Hole Valley. A section of the park sits along US-191. No entrance fee is taken here. Thus, you can explore some of the most photographed places in the park for free.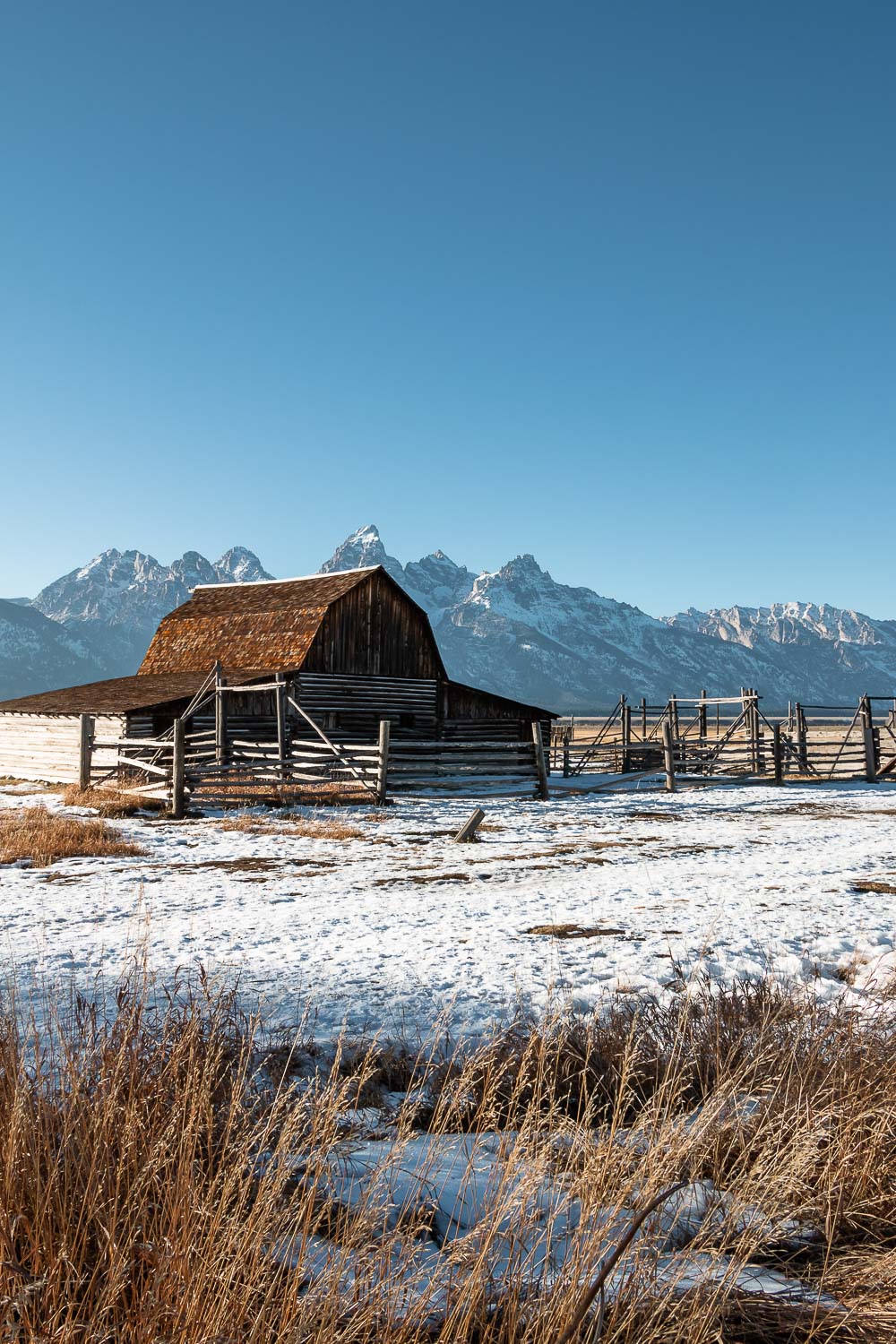 I recommend driving along Antelope Flats Road early in the morning to explore the area near Jackson before venturing deeper into the park. Places such as the Mormon Row Historic District, Schwabacher Landing, and Snake River Overlook should certainly give a good start to the second day of your Boise to Yellowstone road trip.
Animal lovers might also want to linger around Blacktail Ponds where they have a better chance of spotting deer, moose, bison, and bears.
In the heart of Grand Teton, take a shuttle boat across Jenny Lake and enjoy the natural beauty of the park from different perspectives. The area also brims with hiking trails to stretch your legs and explore the place on a deeper level. For sunset, stop at Oxbow Bend, an iconic overlook with the best reflection views in the park.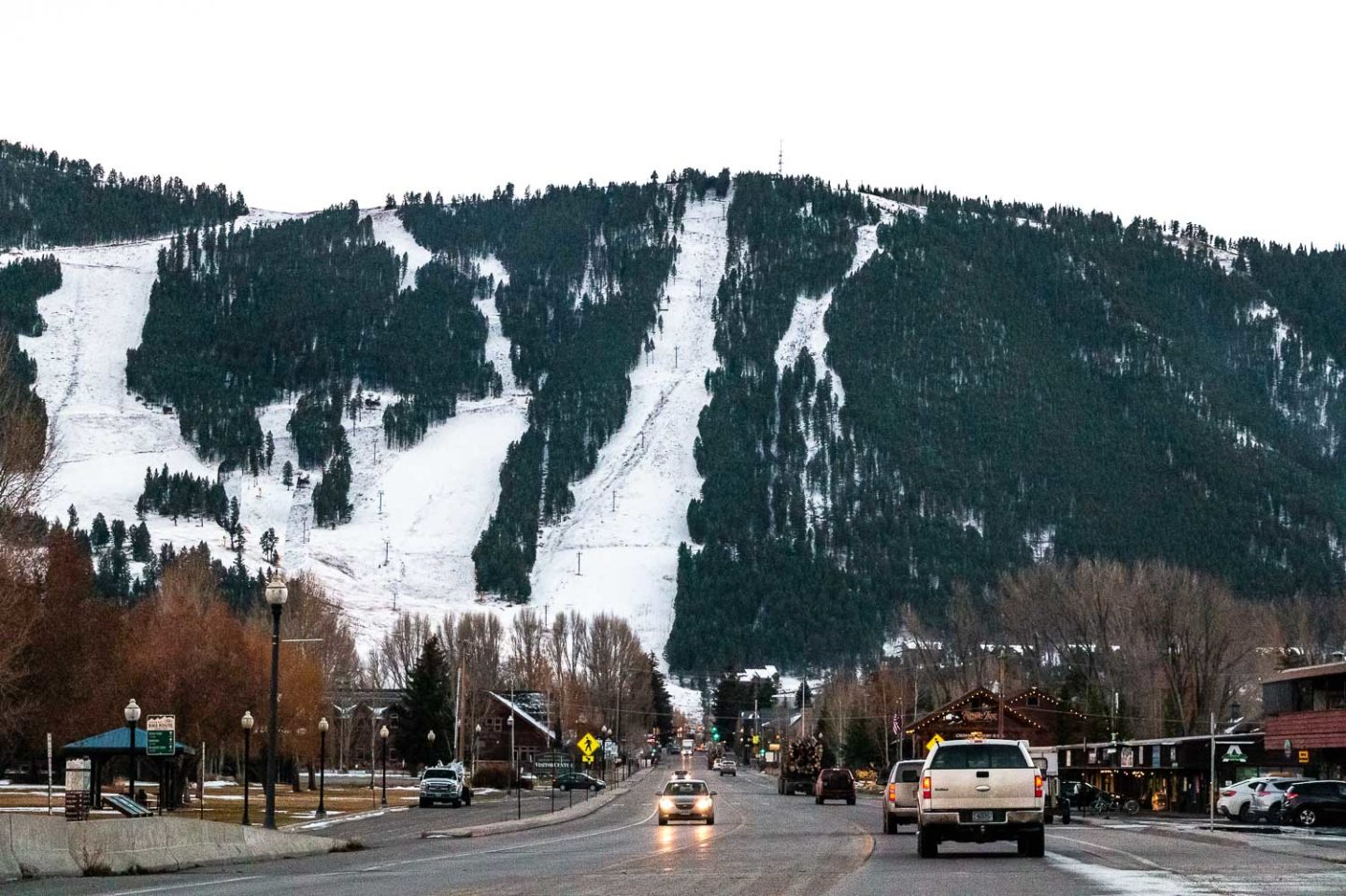 Where to Stay in Grand Teton National Park
By the end of the second day of your Boise – Yellowstone road trip, you can return back to Jackson and spend another night here.
If you travel during the summer season, Jenny Lake Lodge invites all Grand Teton's visitors. Staying inside the park lets you resume your road trip early in the morning without wasting any time. The lodge, however, operates only from May until October.
Those who travel from Boise to Yellowstone in winter and during the shoulder months should have an alternative plan. Again, Jackson along with Teton Village offer comfortable accommodations for all budgets.
Boise to Yellowstone Road Trip: Day 3
Yellowstone National Park
Yellowstone National Park at last. If you stayed in Jackson, make sure to start the third day of your Boise to Yellowstone road trip before dawn as the park is two hours away from the city. The most popular national park in Wyoming is adjacent to Grand Teton. The area is famous for its hydrothermal features, such as hot springs, geysers, mudpots, and travertine terraces.
The ever-changing environment of Yellowstone National Park has been raising interest since the late 19th century. After a series of expeditions and unexpected discoveries, the first national park in the United States was created in March 1872.
Today, Yellowstone still remains one of the most enticing places in the country. Despite its popularity, the park holds on tightly to its remote location. It takes hours and hours to reach the place by car, which this Boise to Yellowstone road trip is a proof of.
Wyoming's crown jewel boasts the highest concentration of geysers in the world. Nearly 500 geysers and almost 10,000 other hydrothermal features reside in the park, astounding the visitors with their colors and forceful patterns.
READ MORE: Yellowstone Beyond: 9 Things You didn't Know about Yellowstone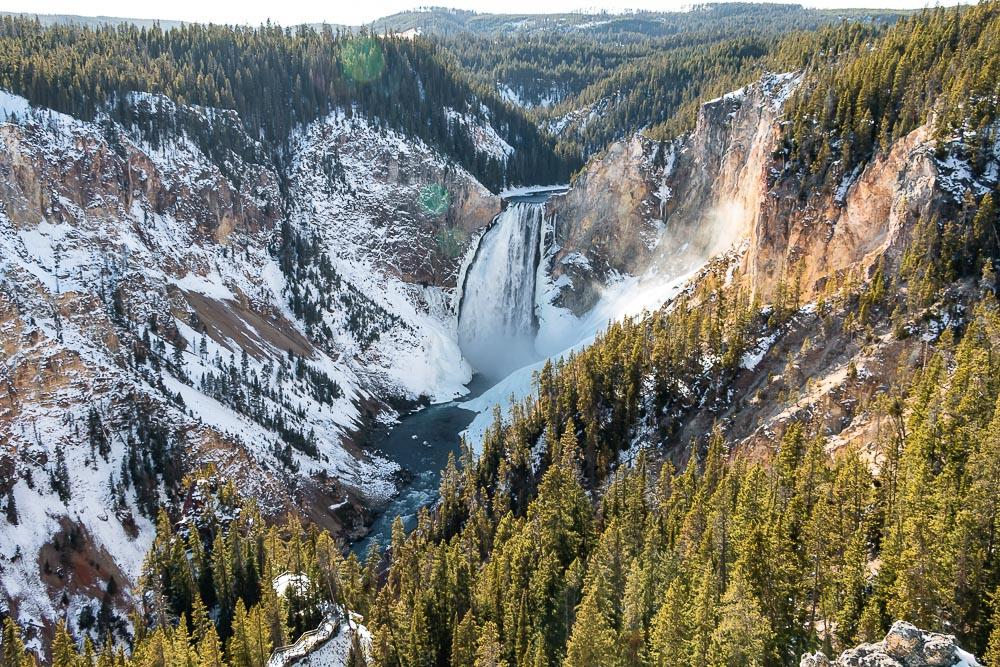 Places to Visit in Yellowstone National Park
While every corner of Yellowstone brims with dazzling natural wonders, the Grand Prismatic Spring and Old Faithful alway steal the show. The famous hot spring and geyser allure the biggest crowds and never cease to impress with their size and splendor. You can find the lesser-known hydrothermal features in the Norris Geyser Basin, Lower Geyser Basin, and West Thumb Geyser Basin.
Apart from the geysers, Yellowstone boasts diverse terrain. From the Grand Canyon of the Yellowstone River to the Mammoth Hot Spring Terraces, the area keeps impressing with scenic hikes, astounding vistas, and unexpected surprises. If you have more than one day to spend in Yellowstone before heading back to Boise, watch the abundant wildlife in Lamar and Hayden Valleys.
READ MORE: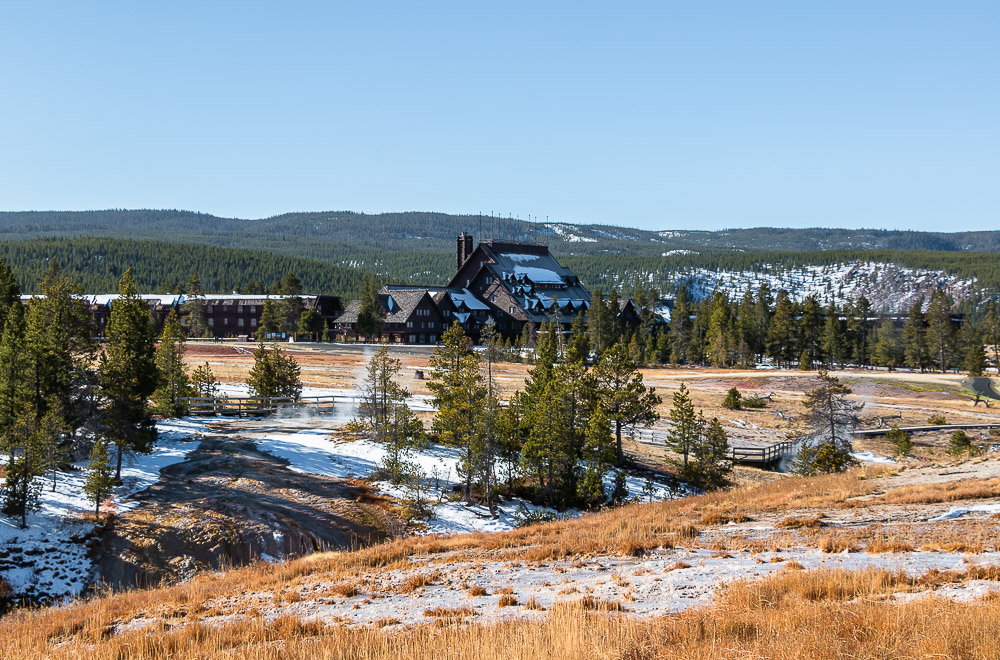 Where to Stay
Old Faithful Inn
For those who decide to extend their Boise – Yellowstone road trip and spend a few more days in the park, the Old Faithful Inn is one of the best places to stay at. Located in the Upper Geyser Basin, the hotel is known as the largest log hotel in the world. Its impressive size and elaborated decor speak about distinguishing architectural taste. A room in the Old Faithful Inn, however, comes with a hefty price tag.
TIP: You can find more information about the Old Faithful Inn and a few other old structures in Yellowstone in our guide to the historic buildings in the American West.
Stage Coach Inn
Whether you're ready to go back to Boise or spend one more day exploring Montana's Yellowstone, Stage Coach Inn offers comfortable rooms to stay overnight. This budget-friendly hotel sits less than a mile away from the West Yellowstone Entrance and provides complimentary breakfast.
White Buffalo
White Buffalo is also located near the West Entrance and lets you explore most of the local shops, situated a short walk from the hotel.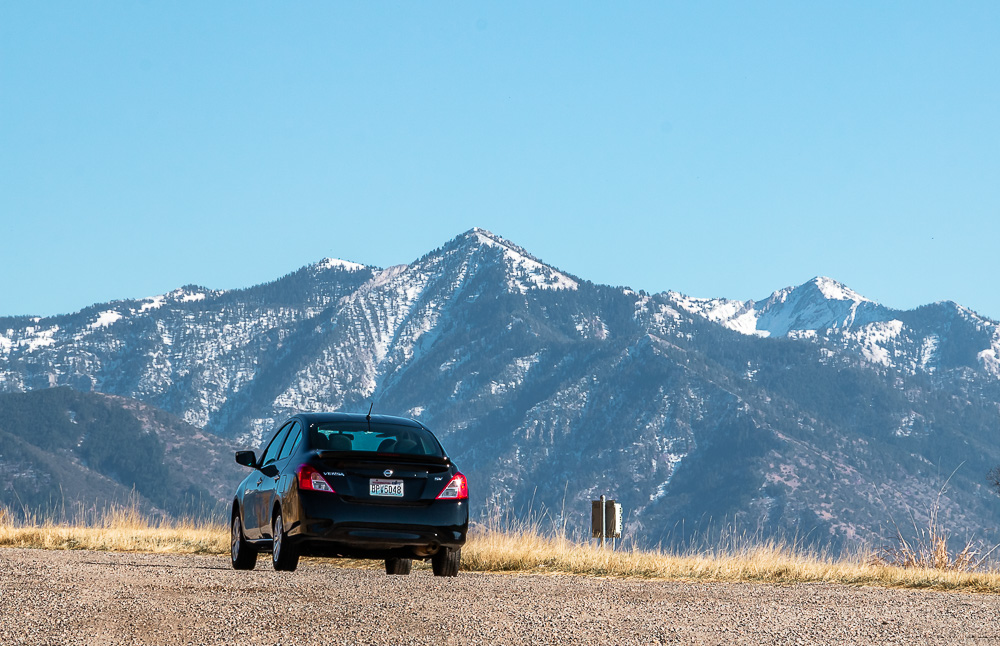 Yellowstone – Boise Road Trip: Day 4
It's time to change the direction of your road trip from Boise – Yellowstone to Yellowstone – Boise. It takes approximately 5 hours 45 minutes to get to the capital of Idaho from West Yellowstone. The road almost mirrors the route you took to get from Boise to Yellowstone National Park. For those who want to have a few more adventures before catching a flight back home, here are a couple of destinations in Idaho to add to this road trip itinerary.
Yellowstone – Boise Itinerary for a Longer Road Trip
It takes approximately 6 hours to get to Boise from West Yellowstone while adding these two cities in Idaho to your road trip itinerary.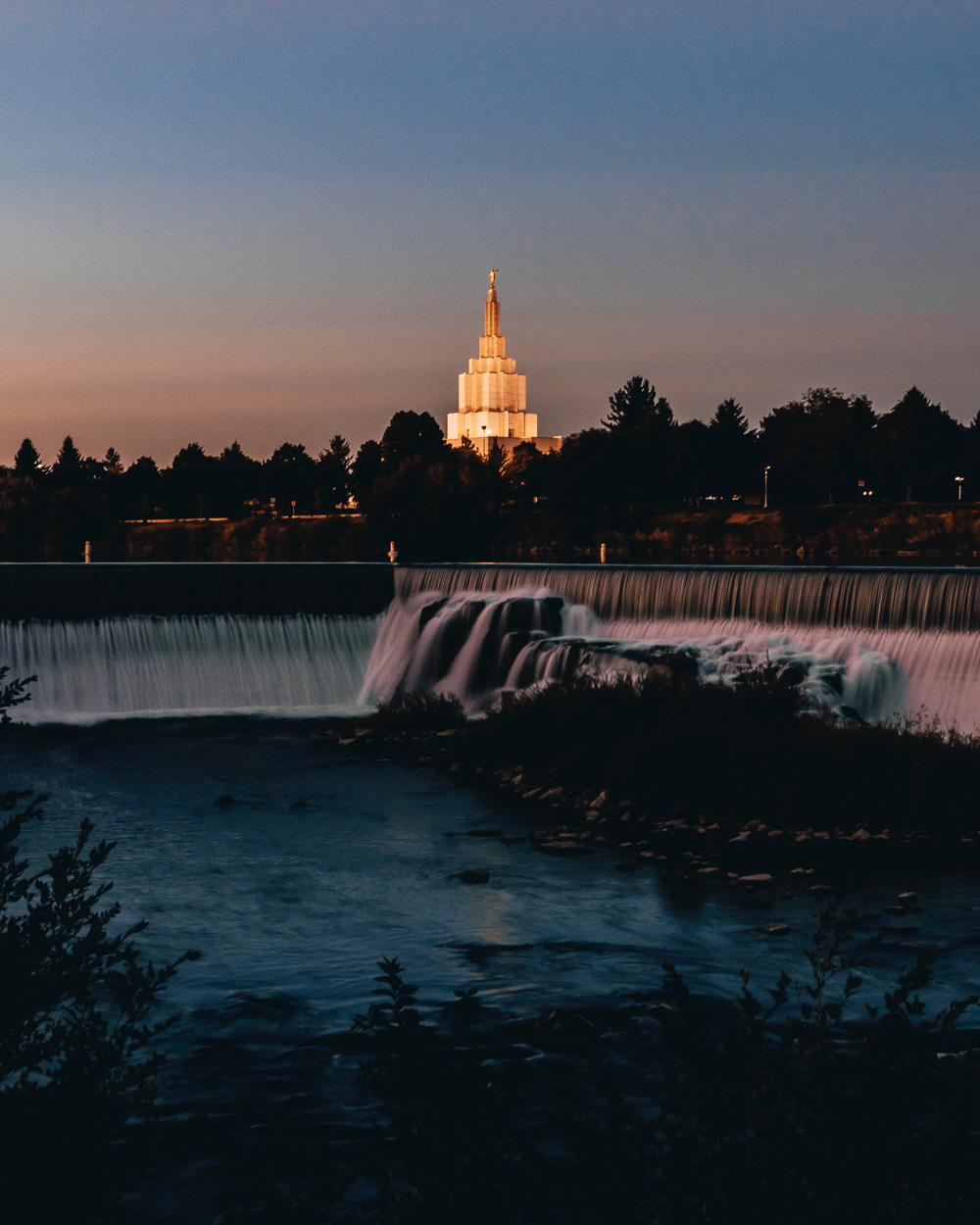 Stop 1: Idaho Falls
The City of Idaho Falls sits 1 hour 50 minutes west of Yellowstone via US-20 W. The distance is relatively short. However, if you need to stretch your legs, Idaho Falls invites you to stop at the Idaho Falls River Walk and Greenbelt. The place features the best scenery and connects many of the city's attractions, including Sportsman Park and the Art Museum of Eastern Idaho.
If for some reasons, Yellowstone didn't spoil you with many chances to see its wildlife, it's time to fix it at the Idaho Falls Zoo at Tautphaus Park. The place features animals from around the world and organizes special events during its operating season, from March through October.
Furthermore, experience Japanese gardening and architectural traditions at the Pavilion for Japanese Art. Officially opened to the public in 2016, the place celebrates friendship between Idaho Falls and the Japanese city of Tokaimura.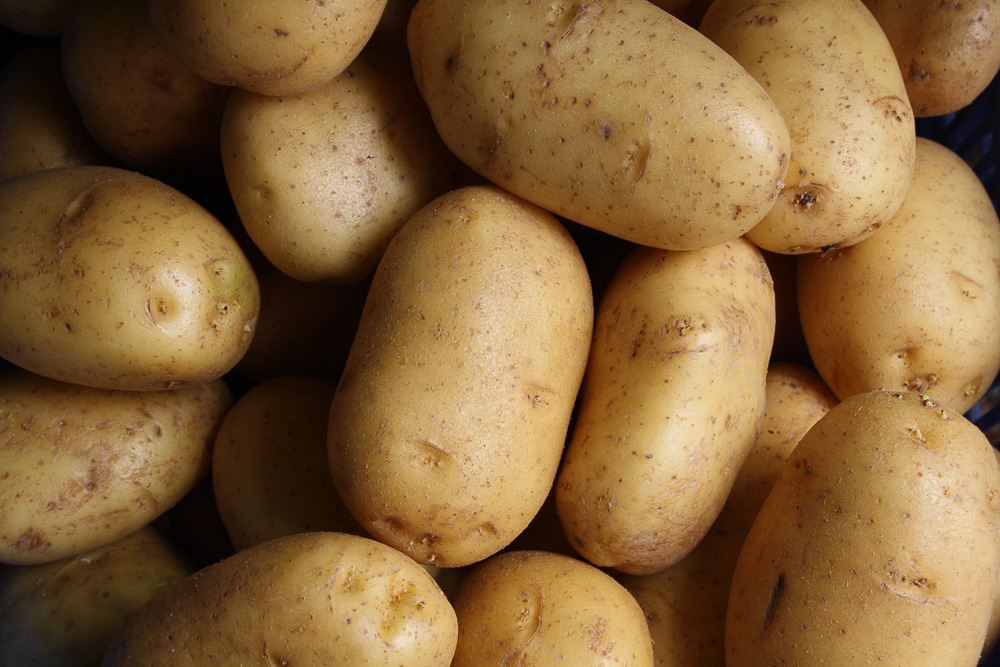 Stop 2: Blackfoot, Idaho
The second destination of the day is Blackfoot, Idaho. The city is located 30 minutes away via I-15 S. This rather small place has the largest potato industry in any one area and is rightfully regarded as the "Potato Capital of the World".
So it's safe to assume that the city doesn't let this fame go unnoticed. The Idaho Potato Museum invites the visitors to explore exhibits related to the history and cultivation of potatoes. The place has presented its expositions in a former train depot since late 1980s.
End: Boise, Idaho
Back on the road to finish the road trip from West Yellowstone to Boise 3 hours 45 minutes after leaving Blackfoot. Once back in the capital of Idaho, it's time to dust yourself off, return the car, and board an airplane.
Boise to Yellowstone Road Trip: On a Final Note
If time permits, you should certainly plan to spend more than 4 days road-tripping from Boise to Yellowstone. The route is dotted with the incredible places to see and explore. Yellowstone National Park alone asks for at least a couple of days. Yet if time is the biggest obstacle, make the best of this 4-day Boise to Yellowstone road adventure.
If you found this post useful, don't forget to pin it for later and share it with your friends.