When in doubt what to see and do in San Diego, visit Balboa Park, including its free attractions and tours. The biggest landmark in the city fills your day with eccentric museums, lush gardens, and exotic animals. With such a historic and cultural abundance, you're truly spoilt for choice. Visit Balboa Park once and will always long for more trips to this remarkable oasis in the heart of San Diego.
Last updated: January 28, 2023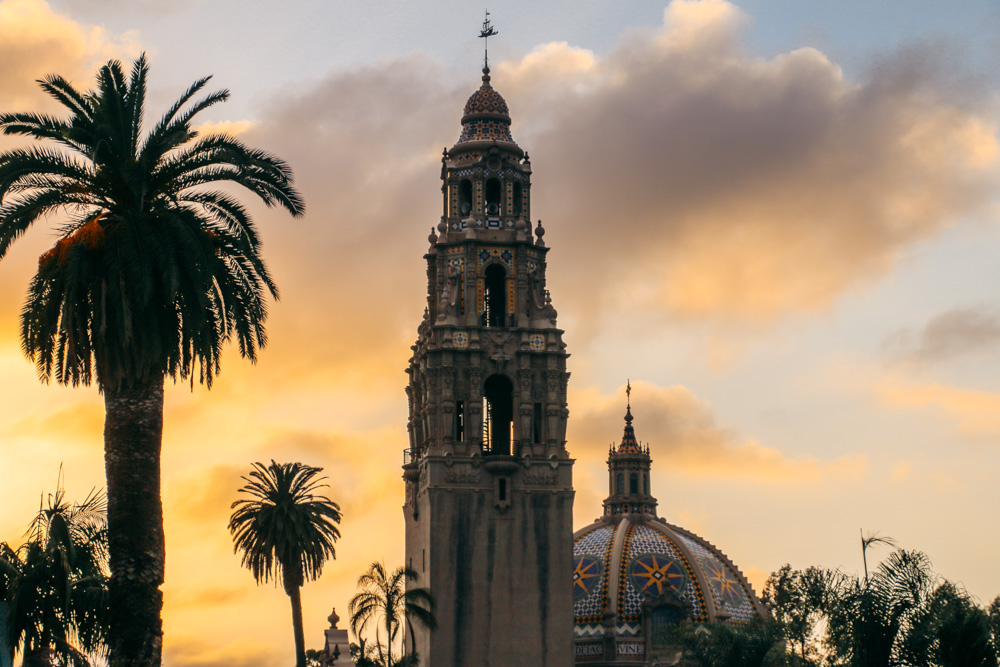 Can you imagine San Diego without Seaport Village? Probably, yes. What about the famous USS Midway Museum or the world's oldest active sailing ship, Star of India? Mmm… it's hard to picture the city without them, but maybe if you really try, you can still do it.
But can you, at least for a second, envision San Diego without its grandiose Balboa Park? The answer is a definite no! A visit to Balboa Park is an absolute must whether you spend a day or a month in the area.
Why Visit Balboa Park?
A visit to Balboa Park is not an option. It's a mandatory pursuit for every curious traveler and art and history enthusiast. 1,200-acre Balboa Park is the heart of the city where art, culture, history, and nature get together to create a majestic space for people of all ages and interests.
Home to 17 major museums, 19 lavish gardens, more than 10 performing arenas, and incredible attractions such as the San Diego Zoo, Balboa Park Carousel, Balboa Park Miniature Train, Cabrillo Bridge, and California Tower, Balboa Park is ranked as one of the nation's largest urban cultural park and one of the best parks in the world.
On top of that, the guests of Balboa Park are welcome to visit seasonal events, concerts, and festivals. Some of the most popular festivals include December Nights and EarthFair, the world's largest free annual environmental fair.
Visit Balboa Park in summer to attend The Pride Festival, one of San Diego's biggest events. October brings Halloween Family Day. During this time, the visitors are encouraged to participate in free craft projects, costume contests, and carnival games.
Moreover, go to Balboa Park to dance and meet other dancers. Every Friday and Sunday, the historic Balboa Park Club offers its guests an excellent opportunity to take dance lessons. Here, you can hit the ballroom floor and show your skills in Waltz, Tango, Rumba, Quickstep, and Foxtrot.
The visitors wishing to learn more about the museums and gardens are welcome to use pre-recorded audio or guided tours. Last but not least, after a day full of exploration, ample gift shops and eateries look especially irresistible, making a visit to Balboa Park even more enjoyable.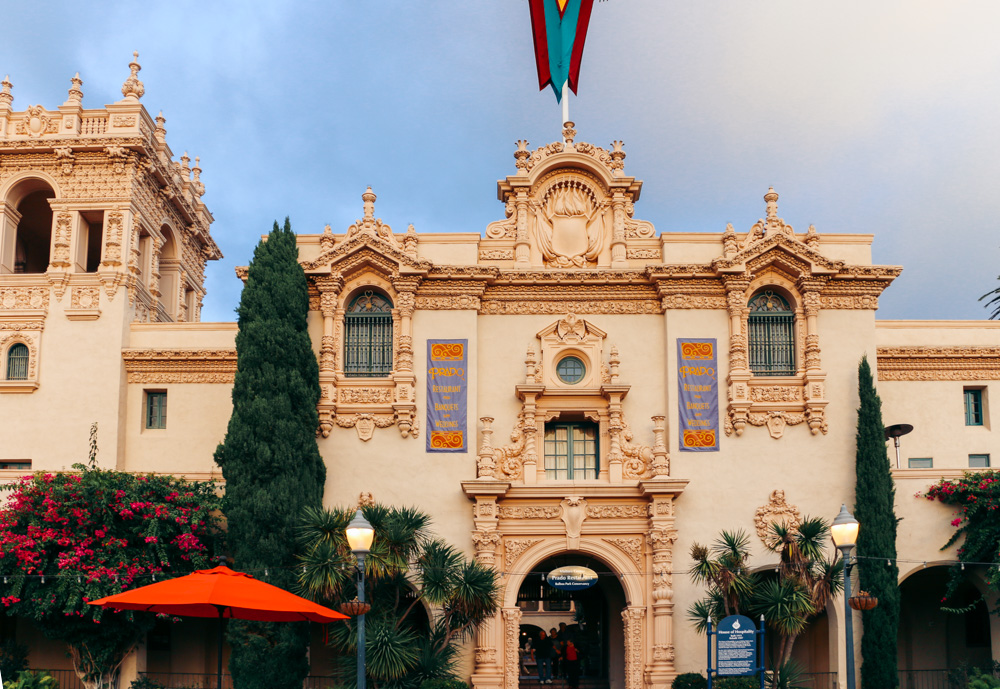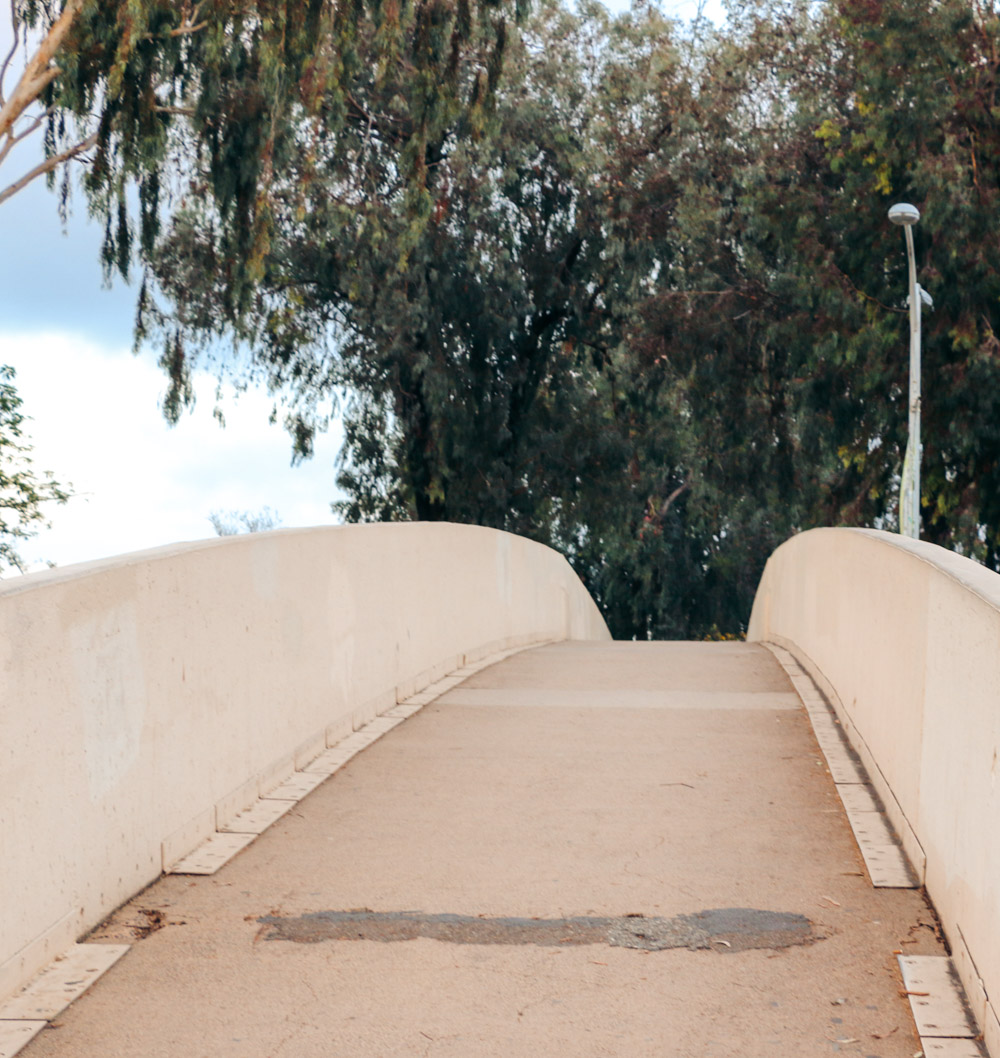 History in a Nutshell: From City Park to Balboa Park
A visit to Balboa Park goes beyond the impeccable architecture and lavish greenery. It's hard to imagine today that the popular landmark once used all available resources to fight for its existence.
Balboa Park is rightfully considered one of the oldest places dedicated to public recreational use. Following Spanish tradition to set aside big areas of land for public use, in 1868 government officials dedicated 1,400 acres of land, known as City Park, to its residents for recreational purposes. No further significant activities in the development of the park had been done for the next more than 20 years.
The first attempt to advance the park was attributed solely to Kate Sessions, "The Mother of Balboa Park". In 1892, Sessions proposed to expand flora of the park by planting 100 trees a year in exchange for 32 acres of land that she used for her nursery. Her hard work changed the area tremendously, making it more appealing to the visitors of Balboa Park.
In the early 1900s, a master plan of the development of the area was officially introduced. Finally, a whole new process began to improve and beautify the park. Shortly after that, gorgeous museums, astounding attractions, and lush gardens festooned Balboa Park.
In 1910 in anticipation of the upcoming 1915 Panama-California Exposition, park commissioners renamed it from non-prestigious City Park to Balboa Park in honor of Spanish explorer Vasco Nunez de Balboa. The Spaniard had happened to be the first European to catch sight of the eastern shore of the Pacific Ocean during his explorations in Panama.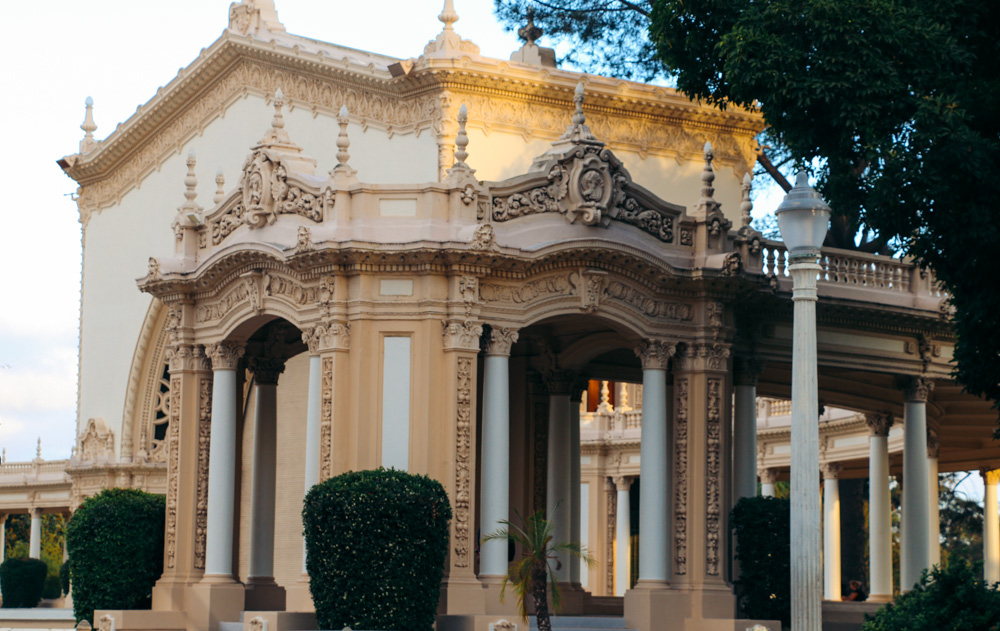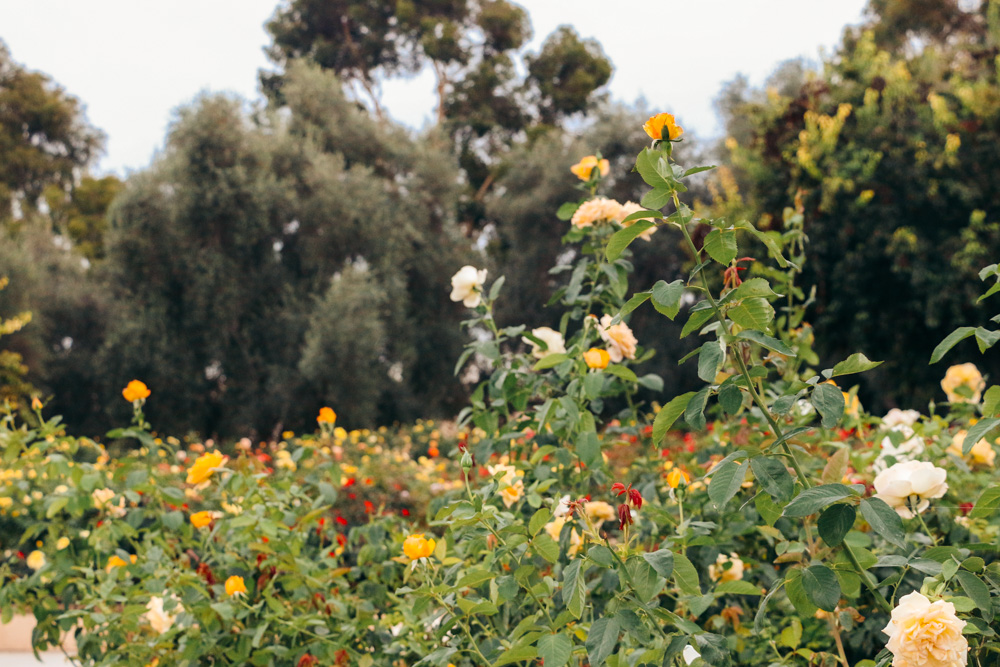 Location
The crown jewel of San Diego, Balboa Park boasts a central location. Nestled in the heart of the city, just north of the downtown area, the place allures locals and visitors alike. The central area of Balboa Park is located at 1549 El Prado, San Diego, CA 92101. You can visit Balboa Park 24 hours a day and admire its towering architectural masterpieces hidden in the lush greenery.
How to Get to Balboa Park
While the locals often use public transport, the city's visitors adhere to personal or rental vehicles or shared rides to get to the place. Some of the most popular ways to visit the park include the following:
By Public Transport
Balboa Park is part of a few popular routes. Stopping near the place several times a day, the public busses ensure that the guests have no problem in getting here. For those who choose to visit Balboa Park by public transportation, board one of the following busses:
120 (Fashion Valley)
7 (City College)
Rapid 215
Old Town Trolley also offers a convenient ride to the park. You can hop on it from several locations around San Diego and visit Balboa Park hassle-free.
By Car
The guests of San Diego usually visit Balboa Park by driving or using Uber, Lyft, or taxi. The conveniently located landmark can be found in minutes. Here are a couple of directions to get to Balboa Park in a timely manner.
From the North:
When driving from the north along I-5, exit on B Street/Pershing Street. Then turn left onto A Street and continue driving for approximately 400 feet before turning left onto Park Boulevard. From here, follow street signs to get to one of the parking lots of Balboa Park.
From the South:
Similarly, you can visit Balboa Park when driving from the south. Again, follow I-5 until an exit onto B Street/Pershing Street. Turn left onto Florida Drive. One more left turn onto Zoo Place follows shortly after that. Finally turn left onto Park Boulevard and follow street signs.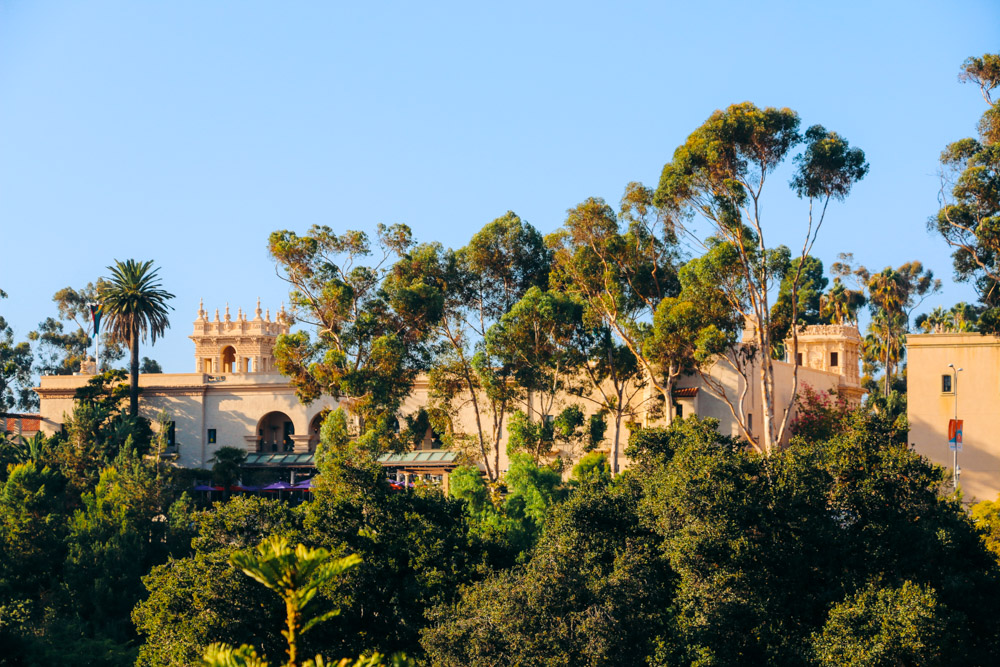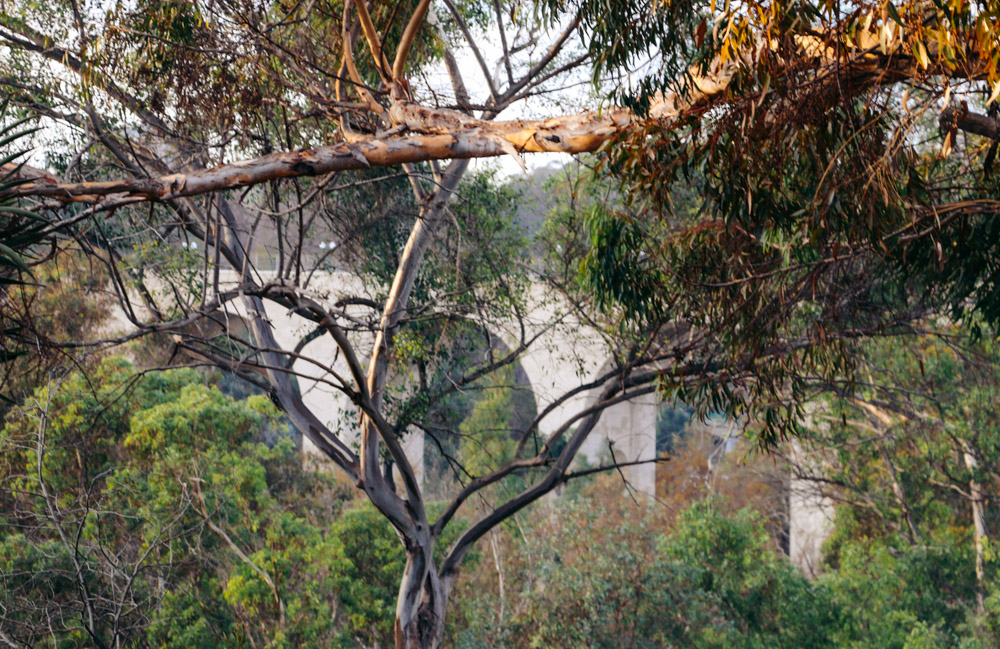 Visit Balboa Park: Parking
The Inspiration Point parking lot is the biggest in Balboa Park. Several smaller lots are scattered around the park as well. Yet due to their sizes and never-ceasing demand, these parking sections get full quickly. Alternately, the guests can use metered street parking and visit Balboa Park on foot afterword.
A free tram connects different parts of the park. It picks the visitors from the parking lots and takes them to the popular museums and other attractions. The tram operates daily from 9:00 am until 6:00 pm. In summer, it extends its working hours from 9:00 am until 8:00 pm.
Running every 8-10 minutes, this public transport is in demand especially by elderly visitors and families with small children. At peak times, the guests might need to wait anywhere from 20 to 40 minutes to visit different sections of Balboa Park.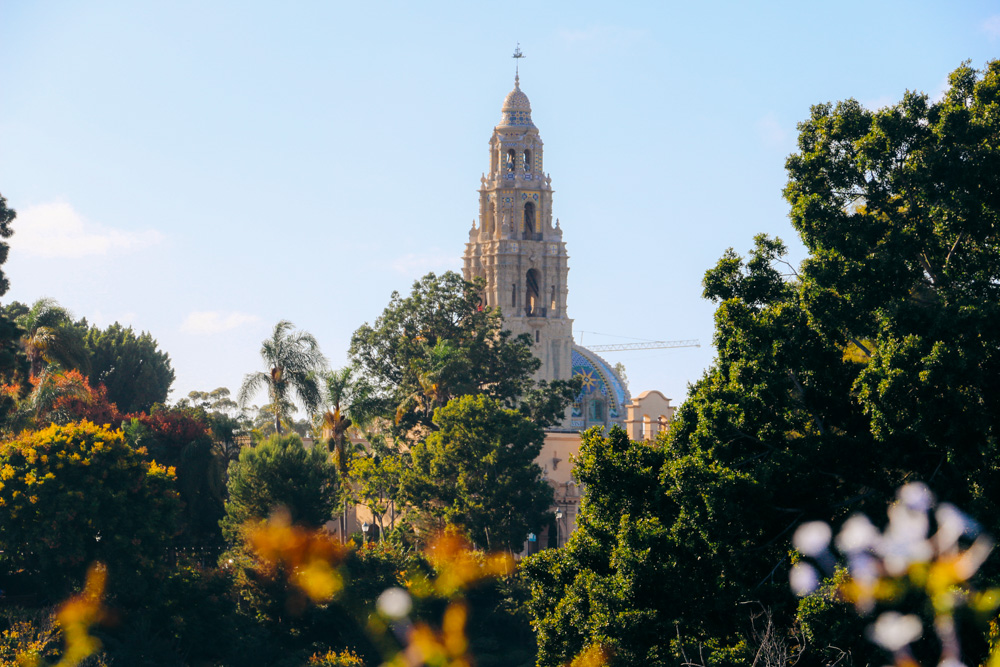 How to Visit Balboa Park
Similarly to the ways of getting to this area of San Diego, options on how to visit Balboa Park and get the most of it vary. The popular landmark accommodates single visitors, families, and groups. Furthermore, it satisfies both nature enthusiasts looking for exotic plants as well as city dwellers longing for a quick escape from hustle and bustle of San Diego. Here are some of the popular ways to visit Balboa Park and explore its ample attractions through and through.
1. Visit Balboa Park on Your Own
Exploring different attractions on your own is by far the most popular way to visit Balboa Park. Many visitors often stop at the Visitor Center to grab a map and are eager to see the area unaccompanied. Whether they aim at hiking along numerous scenic trails or admiring extraordinary architecture, Balboa Park respect their wishes and unfolds its treasures one by one.
An independent visit to Balboa Park suits mostly local families with children. They normally explore the park one section at a time. Once the youngsters lose interest, the families leave Balboa Park and resume their visit in a few days.
2. Free Walking Tours
Ceaselessly working on bringing nature and its rich historical and cultural heritage to all of its visitors, Balboa Park organizes free weekly tours. Normally, the guided sessions involve enthusiastic, knowledgable staff and trained volunteers. Each tour lasts approximately one hour. 
Ranger-led Tours
Every Sunday from 11:00am until 12:00am, the rangers of Balboa Park answer any questions about the history of the park, museums, and gardens. 
Architectural Heritage Tours
Visit Balboa Park and learn everything about its great architecture built for the 1915 Panama-California Exposition. The tours are free to join every Friday of the month at 10:00 am. Visit the Balboa Park Visitor Center to find out the exact location where to meet your guide.
Residents Free Days
The residents of the City and County of San Diego are welcome to join the so-called Residents Free Days. Dates and operating hours vary and can change any time. Thus, be sure to check the official website or visit the Balboa Park Visitor Center for updated information.
Japanese Friendship Garden Docent-led Tours
Some guided tours, such as the Japanese Friendship Garden Docent-led tours, cover only a particular section of Balboa Park. No reservation is required to join these guided lessons. The tours are free with paid admission. Their times and locations, however, may vary. For more details, please refer to the Japanese Friendship Garden's website or the Visitor Center.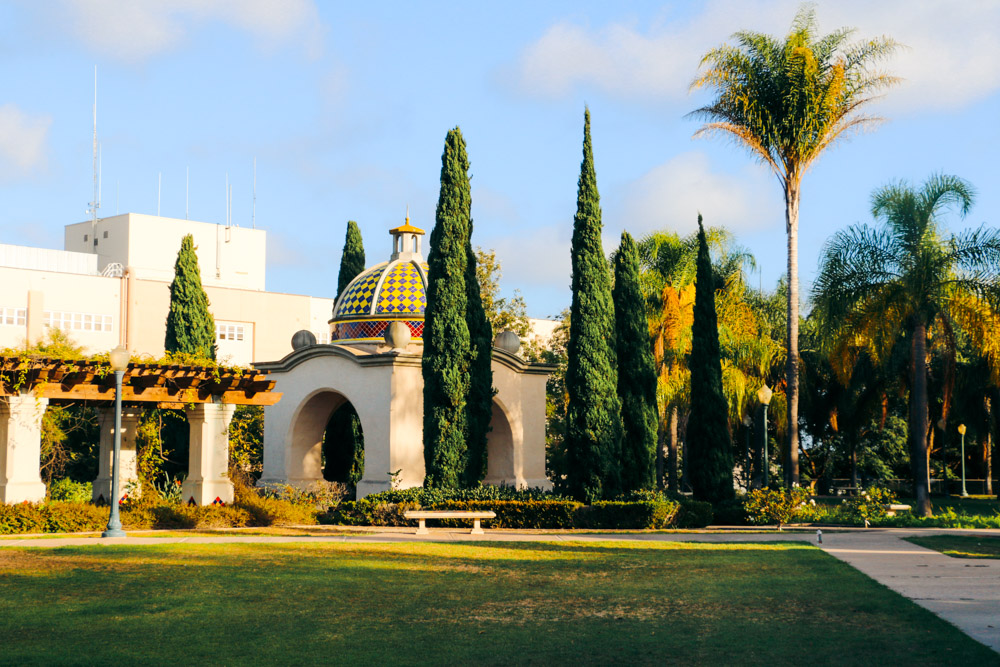 3. Custom Private Tours
Familiar with struggles of the out-of-town guests, Balboa Park started running its custom private tours. The guided visit to Balboa Park requires pre-arranged booking and costs $150. The tours can be organized for any day from 9:30 am until 4:30 pm. Up to 15 people can attend one private tour.
Usually, the park's staff or highly-trained volunteers meet the attendees at the Visitor Center. For the next hour, they entertain their guests with the spectacular architecture, popular and rare plants, and rich historical heritage of the park. 
4. Viator Guided Tours
If you visit Balboa Park for a limited time that doesn't align with the above-mentioned tours, consider booking a guided tour through a third party. It's a good option to find out more about the park, see its highlights as well as some hidden gems, including San Diego Balboa Park Scavenger Hunt Adventure. All in all, the guided tours help you make the most of your short visit to Balboa Park.
Here are some of the tours you might want to find out more about.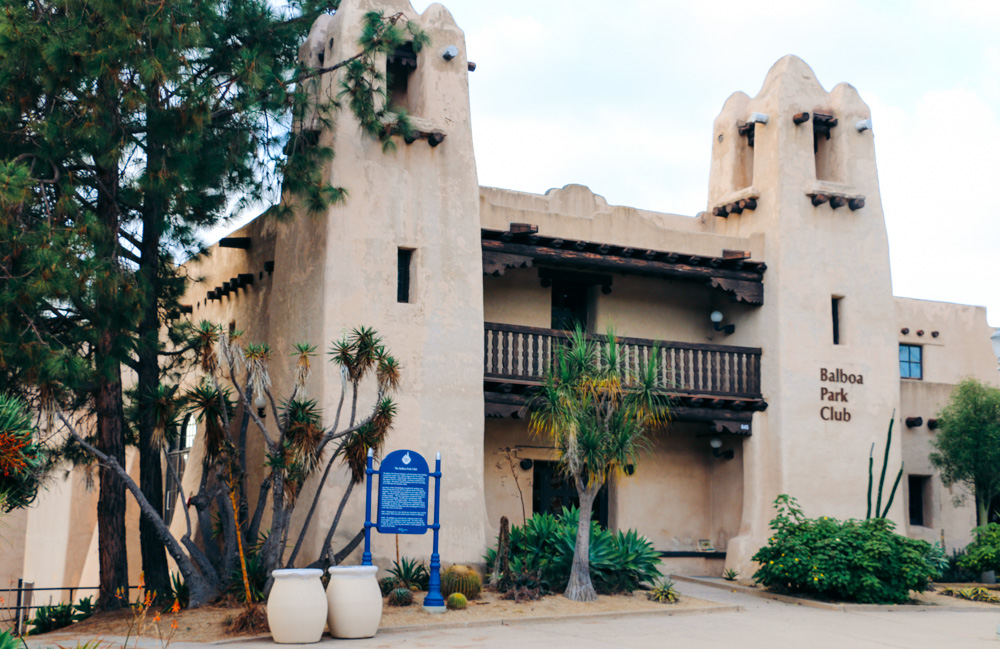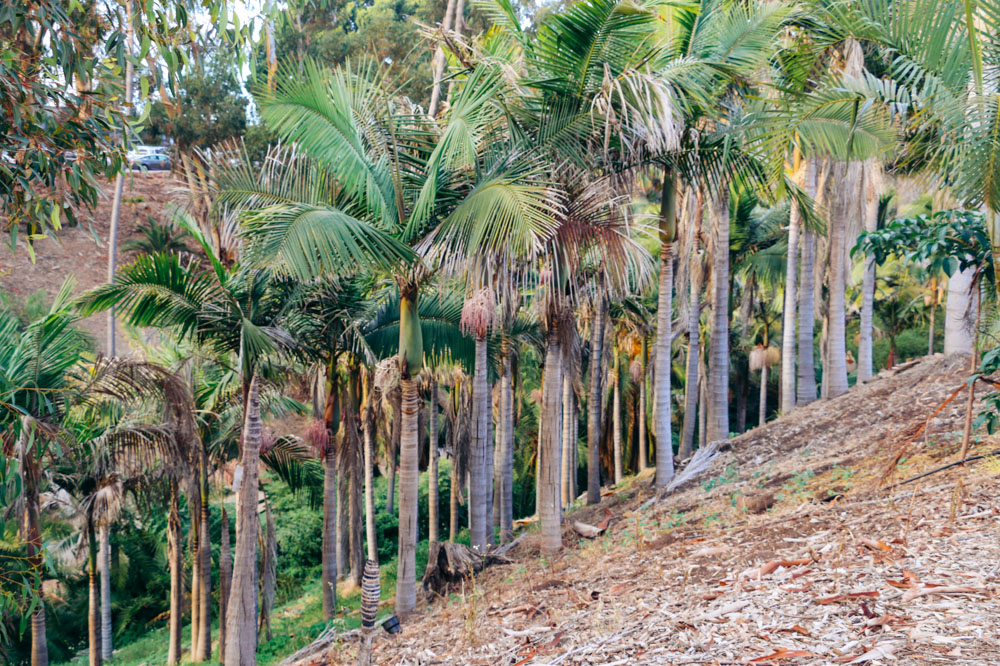 Free Things to Do and Attractions to Visit in Balboa Park
Surprisingly, Balboa Park allows to visit many of its attractions free of charge. While the free guided tours don't spoil the guests every day, some areas of the park never close their doors. Moreover, they welcome everybody to enjoy their natural and cultural opulence without insisting on paying beforehand. With that said, here are some of the best things to do and free attractions to visit in Balboa Park.
1. Walk through Balboa Park
You can visit Balboa Park anytime of the day, 365 days a year free of charge. There is no admission fee to walk through the area and admire its remarkable museum-buildings and lavish gardens from outside. On top of that, Balboa Park stays open 24 hours a day. 
This alone entices a large number of visitors fond of soft golden and pink colors that adorn the sky above the park at sunrise and sunset. Shutterbugs and professional photographers frequently use the free access for their advantage and visit Balboa Park to capture these gorgeous hues before maddening crowds arrive. 
2. Visit Free Gardens in Balboa Park
The majority of the gardens in Balboa Park also unveil their cultural and natural treasures free of charge. Similar to the area itself, they stay open all day long, enabling the guests to visit them at any hour. The most popular free gardens in Balboa Park include the following:
Veterans Memorial Garden
Old Cactus Garden
Australian Garden
Alcazar Garden
Palm Canyon
Inez Grant Parker Memorial Rose Garden
Zoro Garden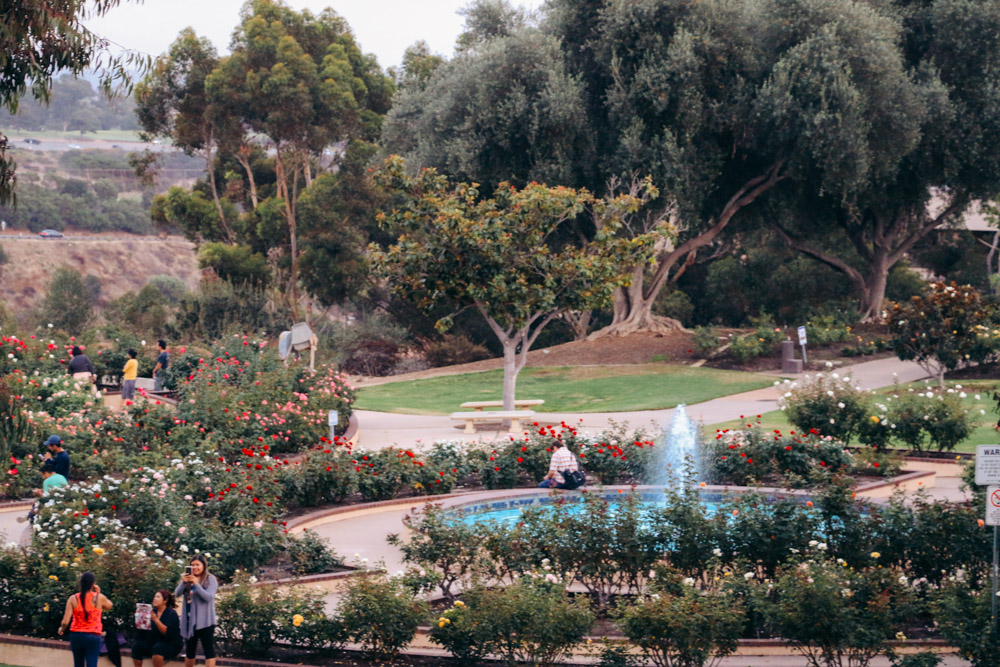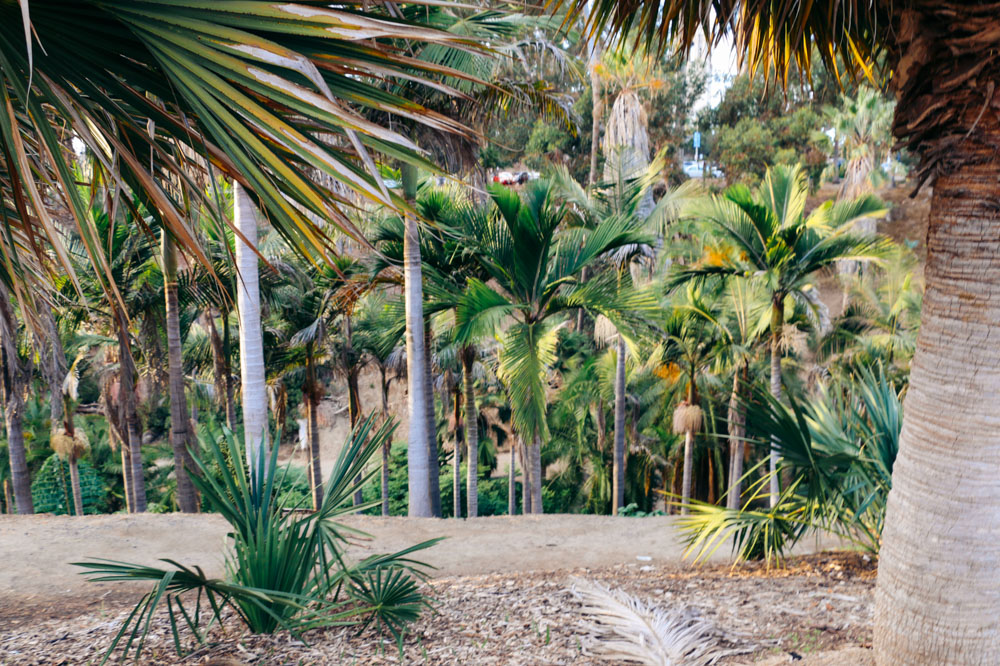 3. Enjoy Free Hiking Trails
On top of admiring the lavish greenery and exotic plants, you can explore the impeccable gardens of Balboa Park through a net of interconnected trails. The best part, the hiking also doesn't cost a penny. Check out these trails while visiting Balboa Park next time.
Golden Hill Trails
Marston Point Trails
Park Boulevard Trails
Morley Field Trails
Sixth and Upas Trails
4. Visit Free Children's Playgrounds in Balboa Park
The visitors with kids take advantage of the free playgrounds that keep the youngsters entertained more than any other epic landmarks of the park. Among the favorite areas for the little visitors are the following:
Bird Park at Cedar
Morley Field Playground
Bird Park at Upas
Sixth Avenue Playground
Pepper Grove Playground
5. Free Museums and Landmarks to Visit in Balboa Park
While the majority of the institutions charge fees, several buildings offer their services free of charge. From museums to outdoor pavilions and cultural centers, Balboa Park further entices its guests with the must-visit landmarks without asking a dime in exchange. You should add the following free attractions to your next visit to Balboa Park.
Timken Museum of Art
Botanical Building and Lily Pond
Spanish Village Art Center
Spreckels Organ Pavilion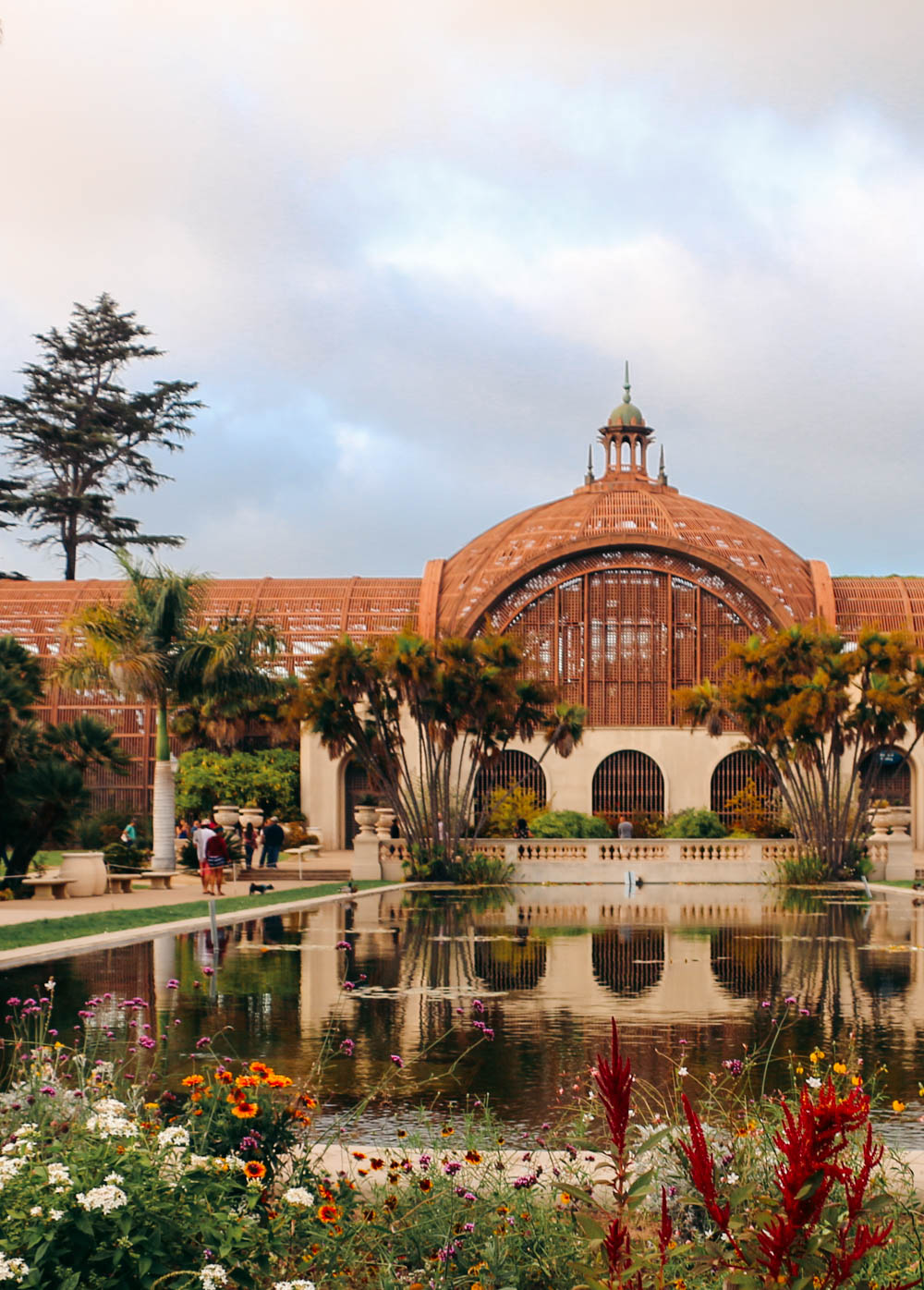 How Much Time do You Need for a Visit to Balboa Park?
A visit to Balboa Park can last from an hour to a full day. The place boasts some of the best landmarks in San Diego, including seasonal attractions that you can't miss.
Ideally, you should plan to spend at least half a day to explore the exquisite museums and gardens of the park. If time is an issue, be sure to at least walk through the park and admire its oozing opulence. In this case, the famous museums of Balboa Park should wait until your next trip. 
Admission and Fees
Balboa Park, including many of its impeccable gardens, playgrounds, and trails are free to visit. The museums that are run independently, however, require a ticket and paid admission. Find more about the prices and special events on particular organization's websites or at the Visitor Center.
The best way to take the most of your trip to Balboa Park is by purchasing Balboa Park Explorer Pass, though. The passes are available for one or seven days, allowing you to enjoy the participating museums while saving time and money. The locals save even more by getting an annual pass.
Frequently Asked Questions
Is Balboa Park free to visit?
Walking through Balboa Park is free. There is no admission fee whatsoever. You can stop by at any time and explore the park and some of its gardens on your own. To visit the famous museums of Balboa Park, you must purchase tickets.
What can you do in Balboa Park for free?
The majority of the gardens in Balboa Park are free. On top of that, you can explore some buildings and art collections such as the Timken Museum of Art and the Botanical Building and the Lily Pond completely free of charge. The employees and trained volunteers of Balboa Park also organize free guided tours. Scroll up and find more about free things to do in the area.
Read More
---
If you enjoyed this post, don't forget to pin it for later and share it with your friends.