Famous for its historic building and museums, beaches, and mild weather all year round, San Diego is one of the most alluring cities in California. Visitors can't get enough of this paradise by the ocean. Locals are equally fond of their lovely home. Yet when wanderlust strikes, the residents don't hesitate to plan a few irresistible day trips from San Diego.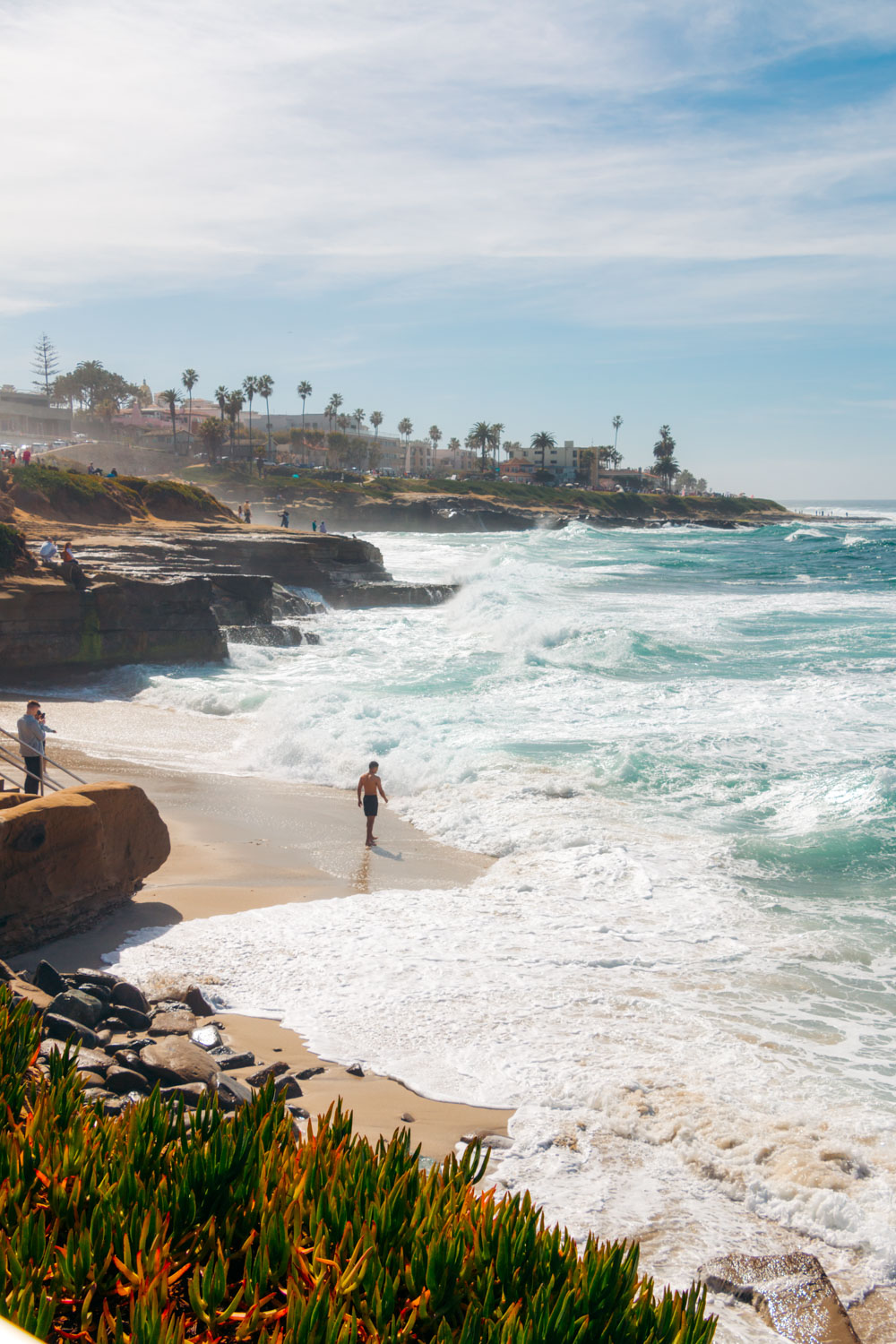 Irresistible Day Trips from San Diego: Beaches, Deserts, Mountains, and More
Oozing natural opulence, irresistible Southern Californian charm, and bizarre mix of upscale city lifestyle and laid-back beach culture, San Diego is one of the most unprecedented cities in the Golden State. It's a place where California hospitality meets Mexican openness and vibrancy. A city that enjoys sun most of the year never being too hot or too cold to ride a wave or take a walk on a beach. San Diego is a dream destination, a place that tops the list of the most intriguing day trips from the nearby areas.
Yet while visitors flock to this coastal city, eager to soak up the mild sun and explore the impeccable architectural buildings in downtown, locals ache for occasional day trips from San Diego. Never intending to leave their charming city forever, they need a temporary break, a change of scenery that comes with a day spent elsewhere.
Fortunately, the city's location doesn't get in the way of the local travelers. On the contrarily, it inspires the irresistible day trips from San Diego to charming coastal towns as well as nearby deserts. Hardly any other cities in Southern California can boast such diverse getaways.
To spice things even more, some of the best day trips from San Diego sit as close as 30-minute drive from the city center. Long road trips can also fit here. Adding a few drive hours to your day adventures, San Diego allows the trips to such popular destination as Los Angeles and Anaheim. Get ready to explore these irresistible day trips from San Diego.
HERE ARE THE BEST DAY TRIPS FROM SAN DIEGO YOU MUST EXPLORE:
1. La Jolla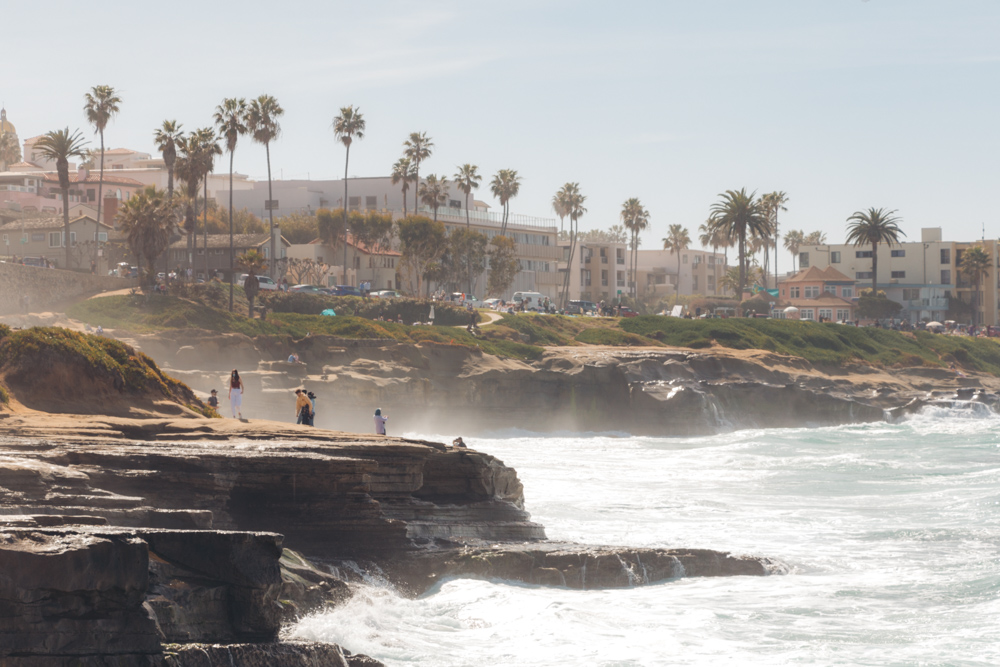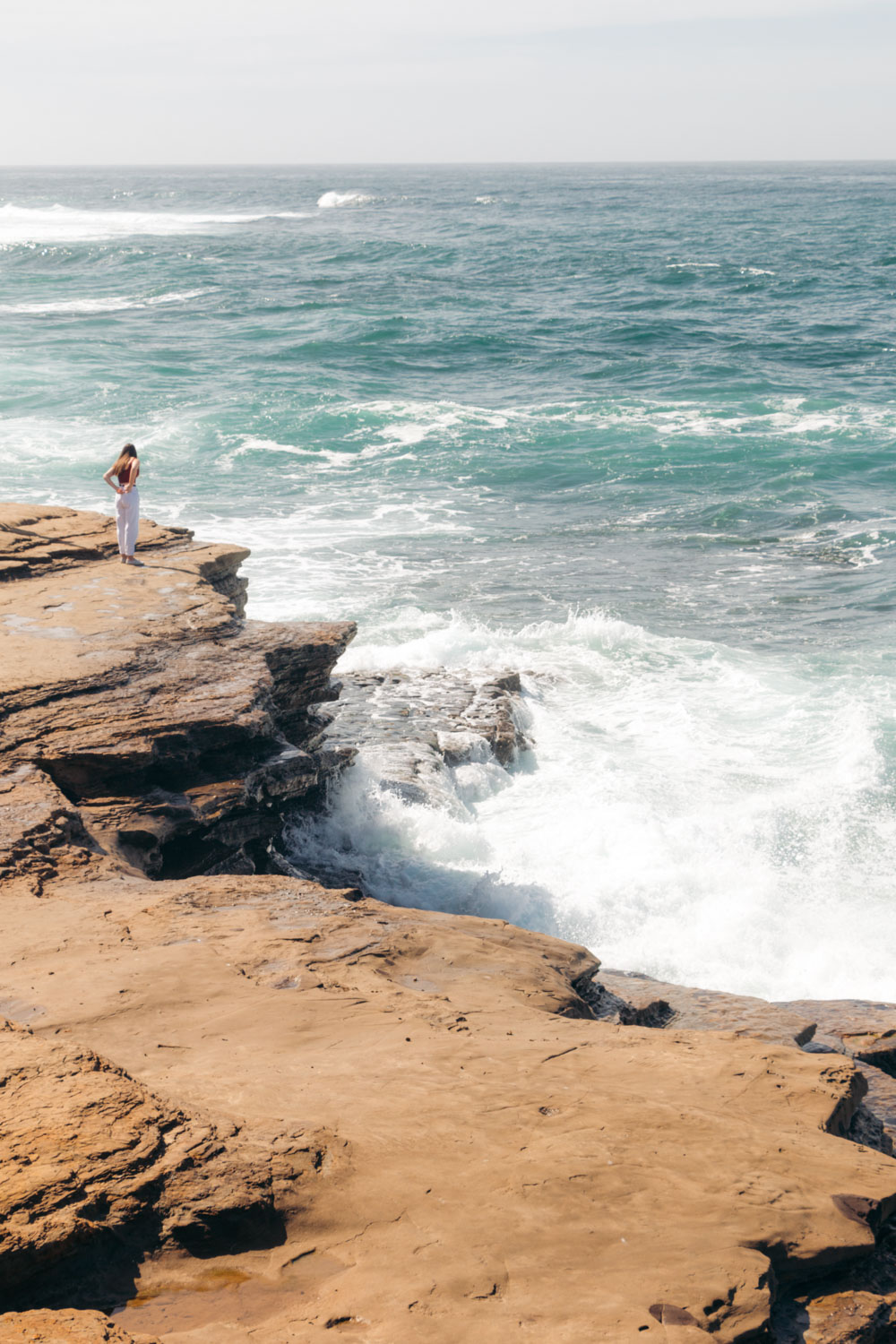 20 minutes from San Diego
Nestled just 20 minutes away from the city center, La Jolla is one of the most popular day trips from San Diego. Technically, not a separate town, but a coastal neighborhood, it makes you feel like you ventured to a faraway place. The "Jewel of San Diego" radiates different vibes, combining the upscale village lifestyle with easygoing beach culture. The quintessential California beach destination has gained its popularity as one of the most irresistible day trips from San Diego seven days a week, 365 days a year.
Filled with posh boutiques, not-notch restaurants, and impeccable museums and art galleries, La Jolla Village suits best city enthusiasts. Your day trips in this classy neighborhood, however, always differ from busy San Diego. Occupying just seven miles of the rugged coastline, La Jolla is walkable and easy on your knees and feet.
Occasional street performances further inspire you to ditch your car and stroll around the village. Moreover, famous La Jolla murals provoke their own day trips from San Diego. Scattered around the coastal town, they concern contemporary issue, bringing awareness and inspiring imagination.
La Jolla's beaches are by far the most popular day trips from San Diego. From sandy stretches of land to hidden caves, the seaside never disappoints. Notable for its high surf, the area is popular with surfers, swimmers, kayakers, and sunbathers. Rich in marine life underwater world of La Jolla also allures local scuba divers.
Yet, to the delight of the majority of the daytrippers from San Diego, the area never asks to perfect your diving skills before exploring coastal wildlife. Clumsy and awkward on the land, large sea lions and seals along with their babies sunbath on Children's Pool Beach and near La Jolla Cove all year round. Often, the day trips from San Diego are filled with nothing else but staring in awe at these adorable mammals from towering cliffs above their sunny "resorts".
2. Carlsbad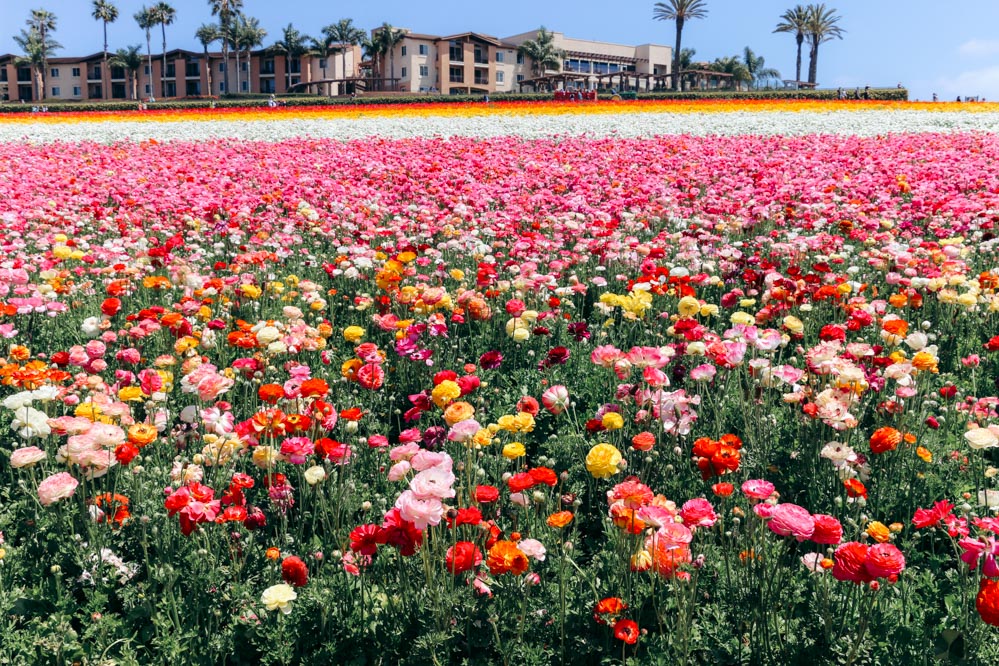 35 minutes from San Diego
Carlsbad also falls into the category of the favorite day trips from San Diego. Serving as an irresistible city break just 30 minutes away, it boasts incredible architecture, pristine beaches, and fields of flowers in spring. Significantly smaller than San Diego, Carlsbad spoils its visitors with a small town feel and undeniable hospitality.
Yet unlike many other day trips from San Diego, this Southern California city is not tiny at all. Providing home to more than 100,000 people, it never feels empty or uninhabited. The locals, proud of their home, congregate in Carlsbad Village, constantly rediscovering its rich culinary scene. Trendy shops and a myriad of gift shops open a whole new page. Catering for both the locals and visitors, they themselves can serve as the best day trips from San Diego.
While Carlsbad's residents abound the street of the city, the visitors often fill this place to the brim. Fetching attraction are to blame for it. From wold-famous LEGOLAND Resort to SEA LIFE Aquarium and historic landmarks such as Leo Carrillo Ranch Historic Park, the city proves that it belongs to the epic day trips from San Diego. Carlsbad's mild weather along with flawless beaches never cease to entice beachgoers, surfers, and scuba divers longing for different views and big waves.
Although Carlsbad feels like a good idea all year round, spring bloom usually allures the largest crowds. From March until early May, The Flower Fields at Carlsbad Ranch transform the rolling hills of the city into vibrant "seas". Yellow, orange, red, and purple shades of Giant Tecolote ranunculus festoon the area, promising the irresistible day trips from San Diego and other cities.
3. Los Angeles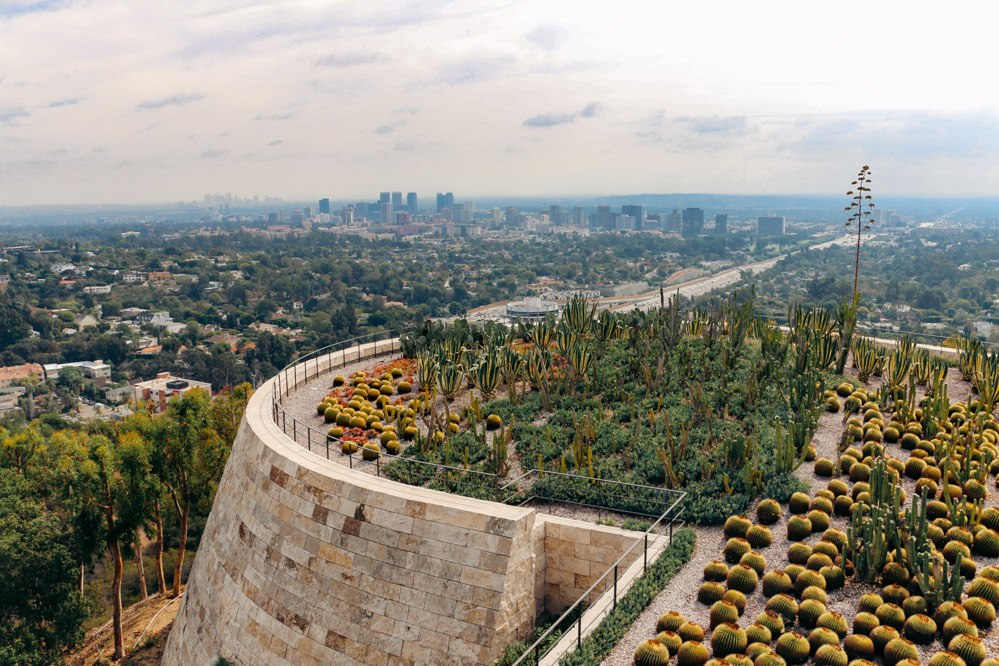 1 hour 55 minutes from San Diego
Located nearly two hours away, Los Angeles is by far one of the best day trips from San Diego. And the City of Angels knowns exactly how to entertain its Southern California's neighbors. Whether the visitors are tempted by exclusive boutiques on Rodeo Drive or hipster vibe and vegan culinary scene in Silver Lake, LA always delivers more than expected.
The largest city in Southern California is the epitome of the laid-back lifestyle and beach culture. While people from all over the world find it the most irresistible part of LA, the daytrippers from San Diego, accustomed to the high surf, often aim for different sites. Yet regardless of their day itineraries, they inevitably flock to Venice Beach to soak in its unique culture, freedom, and spontaneity.
Hollywood promises the fun day trips from San Diego filled with terrazzo and brass stars, street performances, wax museums, and large murals. Even endless crowds, typical for this area, can't spoil your day getaways. On the contrary, they seem to align with the overall exciting atmosphere, becoming an integral part of Hollywood Boulevard.
Similar experiences await at Universal Studios Hollywood. Thrilling rides, spectacular shows, the Studio Tours along with never receding crowds – the day trips from San Diego can never be dull here.
READ MORE: The Top 6 Places to Spend an Evening in Los Angeles and Neighborhood Guide to Santa Monica
4. Joshua Tree National Park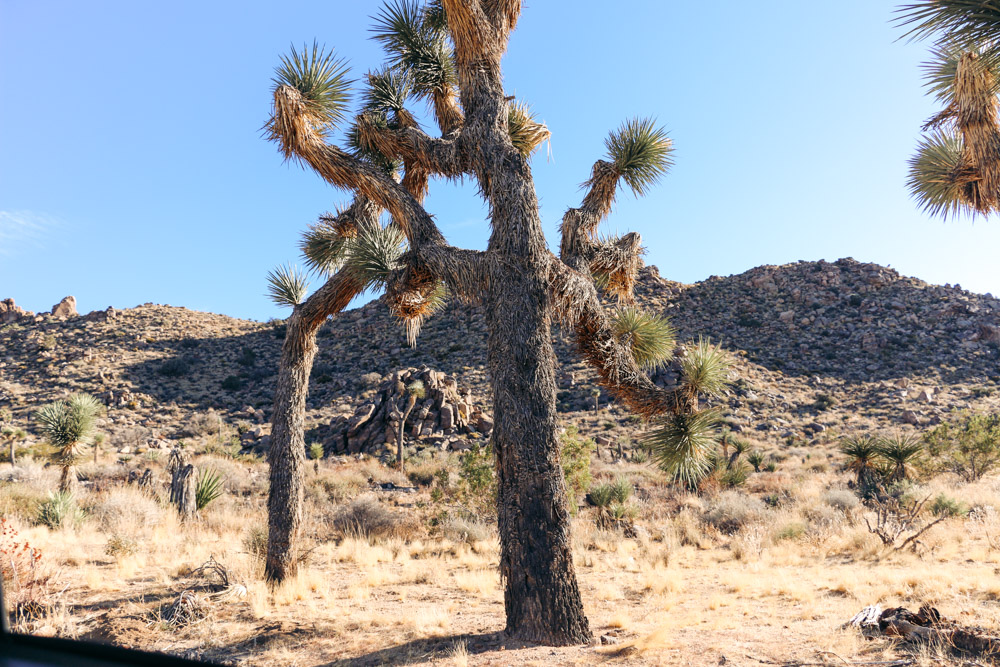 2 hours 45 minutes from San Diego
As much as I like good shows and exciting rides, day trips from San Diego to nature are always the closest to my heart. Joshua Tree National Park is exactly what you need to recharge. Set on the land of Mojave and Colorado Deserts, the vast area ensures relaxing day trips, so different from what you would find in the bustling surroundings of San Diego.
Numerous trails ranging from less than a mile to paths encircling almost haft of the place crisscross Joshua Tree National Park. Boulder formations pile up on both sides of the main road, enticing to conquer them. Strangely, this activity fits amateurs and professional mountaineers alike. The athletes from all over the world visit the desert to compete with each other or get the best training.
The merger of the upper Mojave Desert and the lower Colorado Desert is one of the enchanting day trips from San Diego for its plant-loving residents. Home to the Cholla Cactus Garden, it adds different vistas and aromas to the peculiar region.
The most alluring part of the park, however, are Joshua trees themselves. Stretching their pricky branches-arms to the sky, the plants seem to soak in all the moisture droplets from the air. For Mormon settlers that crossed the desert in the mid-19th century, the trees looked like a biblical figure that stretched his arms to God in prayer. Consequently, the early travelers called the strange-looking plants "Joshua trees".
The legend of the main plant dwellers of the park has enticed many visitors since then. Despite being too old to be true, it still promises a few irresistible day trips from San Diego and other areas of Southern California.
READ MORE: Top 3 Things to Do in Joshua Tree National Park
5. Malibu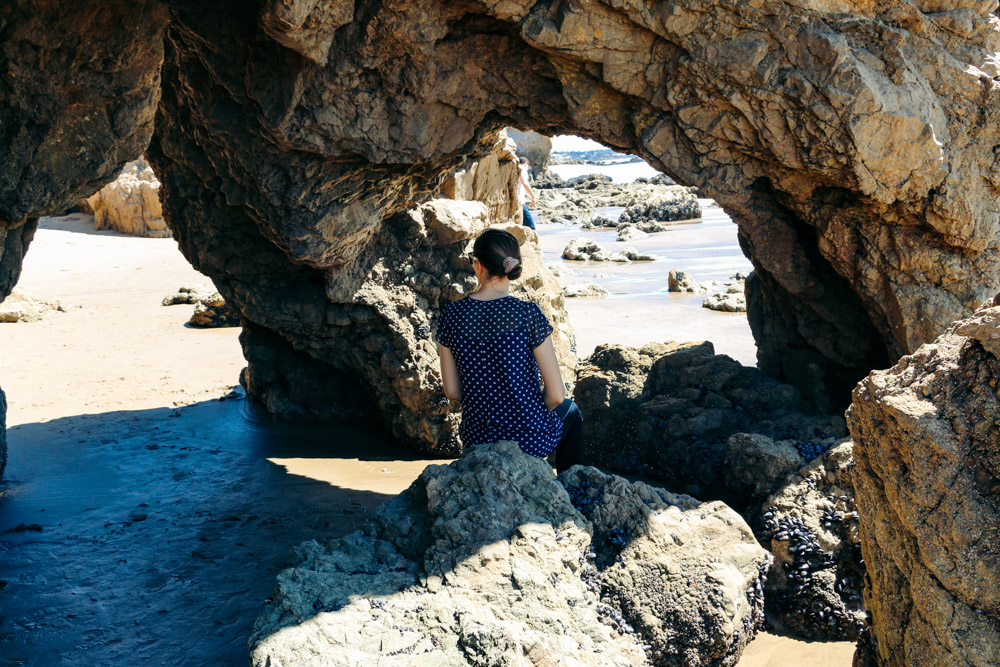 2 hours 30 minutes from San Diego
Malibu allures with its spectacular beaches and opportunities to strike up conversations with Hollywood celebrities whose massive houses face the ocean. Spoilt by some of the best sandy stretches in Southern California, the day visitors from San Diego, however, search for different activities when in this area. After sunbathing on Zuma Beach, they spend the rest of the day exploring rock formations and sea caves of El Matador and Leo Carrillo State Beaches.
In early spring, Point Dume National Preserve allures with the unforgettable day trips from San Diego filled with bright wildflowers. Stretching for miles, the bloom creates stunning contract to the blue shades of the ocean.
While natural beauty of Malibu allures the majority of the visitors, culinary scene is often the main reason to travel here. Enticed by gastronomic masterpieces from Malibu Farm Pier Cafe and Ollo, the foodies often embark not on one but multiple day trips from San Diego.
READ MORE: Top 20 Beaches in Malibu You Ought to Explore and Top 5 Hidden Gems in Malibu
6. Anaheim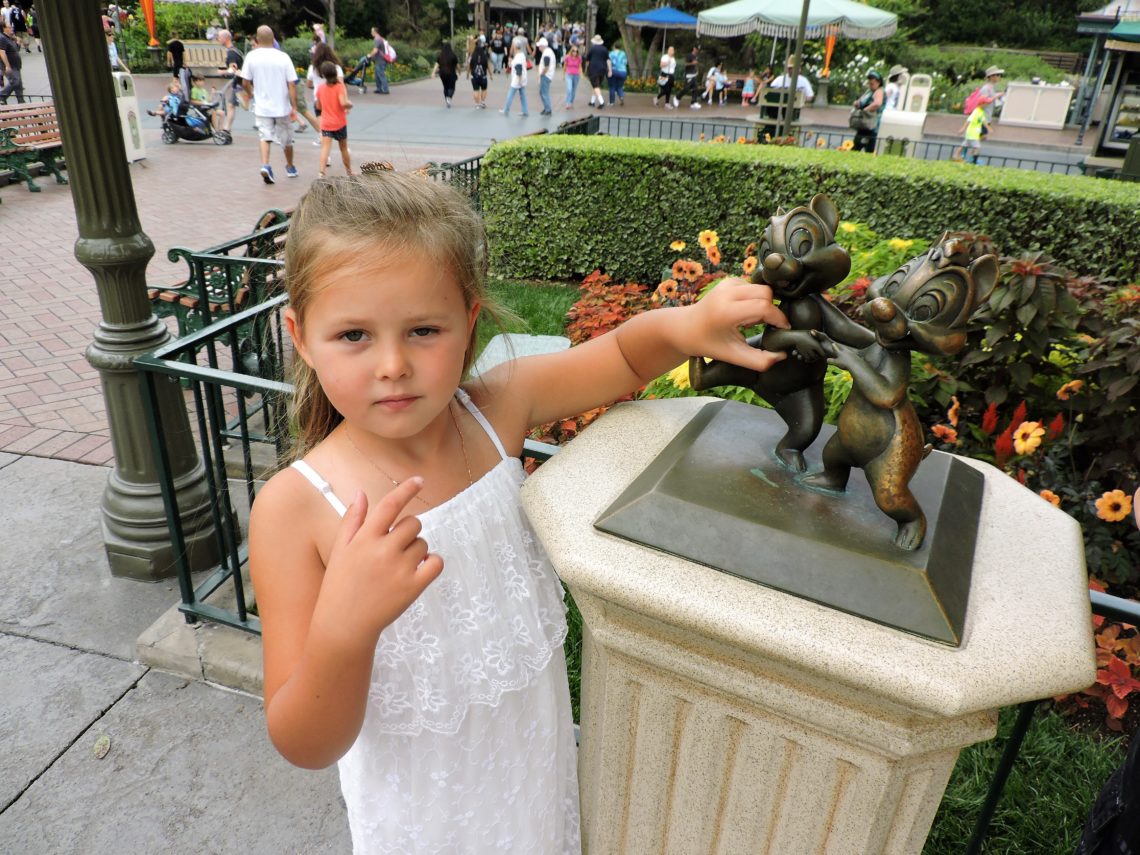 1 hour 30 minutes from San Diego
Who said themed park, fairy-tale characters' parades, and dates with Micky Mouse are only for kids? Located less then two hours away, Anaheim is one of the most popular day trips from San Diego for adults and children alike.
Home to the Disneyland Resort, it's a place where your favorite cartoon personages come to life. From fairy-tale decor to a secrets path to Tinker Bell's meadow and a dreadful castle of Snow White's stepmother, Anaheim is too irresistible not to enjoy it. Packed with epic rides for every age, it promises an adventure you will never forget.
Moreover, while some day trips from San Diego ask for detailed itineraries, Anaheim keeps it easy. With its striking displays and spectacular shows, Disneyland is a whole day adventure. Get in and let your inner child guide you through the numerous attractions.
For somewhat different day trips from San Diego, check out Yorba Regional Park and downtown Anaheim.
7. Palm Springs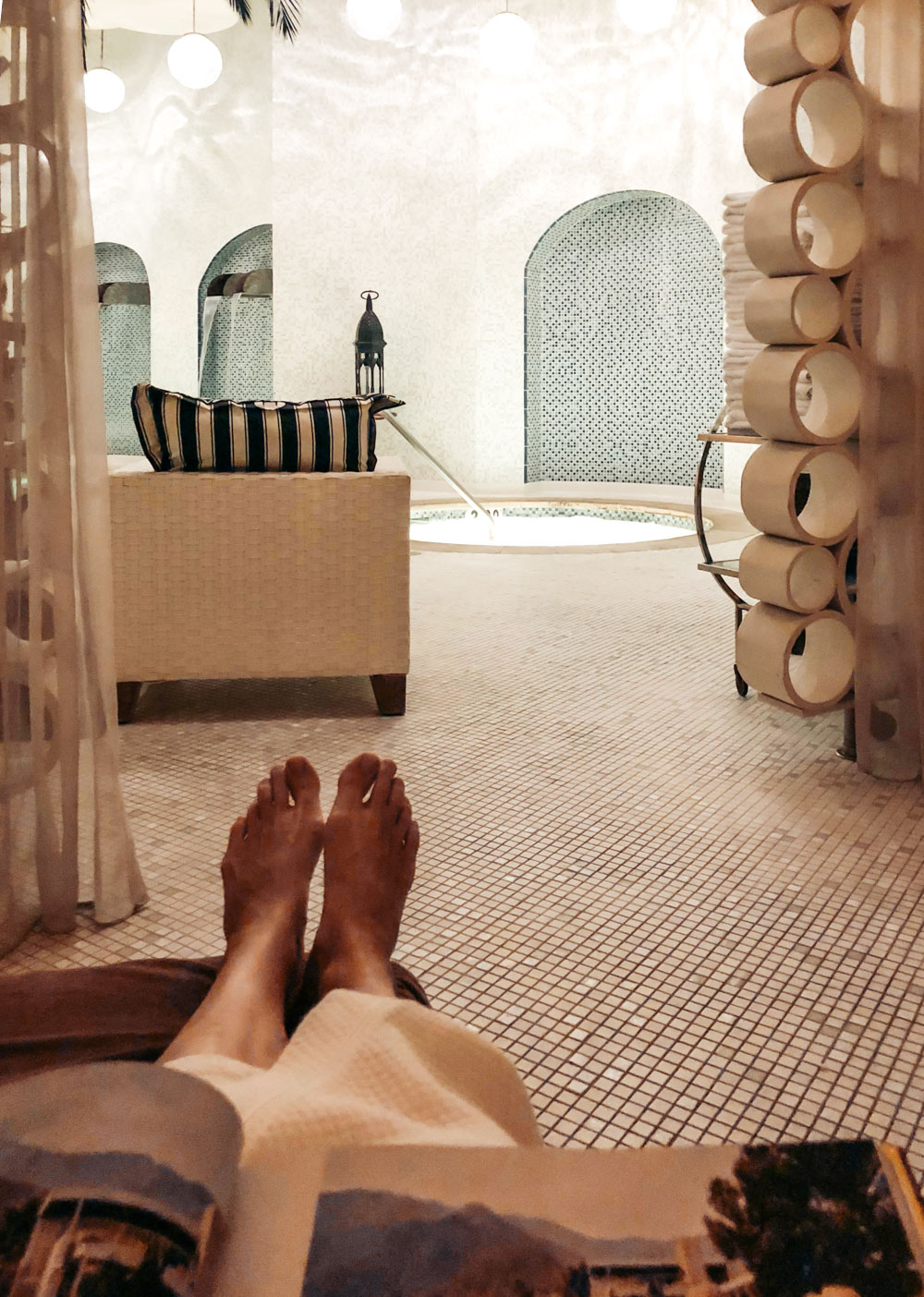 2 hours 15 minutes from San Diego
Palm Springs is one of the best day trips from San Diego to relax by a pool and pamper yourself with a spa session. Sitting in the Sonoran Desert, this eccentric city has embraced the scorching heat as well as luxurious style of California.
Each corner of Palm Springs astounds with impeccable architecture. Residential houses allure with their colorful doors. Such a distinct attention to details often inspires the day visitors from San Diego to go on a scavenger hunt to find the brightest hues in the city.
While Palm Springs' hotel are known for abiding by their guests' preferences, their lavish pool parties are as famous as the opulent buildings. Starting from early morning, the fun gatherings can last well into the night. You might need to plan for a couple of day trips from San Diego to see this side of the city, though.
For lesser-known attractions near Palm Springs, a few short getaways from San Diego are just enough. Located a short drive from the city center, Mount San Jacinto State Park seduces nature enthusiasts. Yet if hiking is the last thing on your mind during a day escape from San Diego, Palm Springs Aerial Tramway is certainly worth your time. Taking its guest for a nearly 10-minute ride up the mountain, it ensures the easiest and fastest way to embrace the welcoming coolness of the park.
READ MORE: 3 Proven Ways to Escape Heat in Palm Springs
8. Laguna Beach
1 hour 15 minutes from San Diego
Nestled just a little bit over an hour away, Laguna Beach promises some of the most relaxing day trips from San Diego with a hint of luxury. From pristine beaches to adorable coastal village in the heart of the city, the place is a dream destination you can't miss. Whether you look for solitude or picture-perfect locations, Laguna Beach tucks away a number of secluded beaches you are about to discover.
Nature enthusiasts escape San Diego for the color-infused day trips to Laguna Beach in spring. With California bloom underway, Laguna Coast Wilderness Park transforms into a bright floral oasis. Swaying in the wind, the vibrant bloom increases your chances of soaking up the sun farther away from the famed Laguna Beach's sandy beaches.
Pacific Marine Mammal Center offers a different kind of the memorable day trips from San Diego. Sitting on the outskirts of the city, it shares its mission of helping injured marine animals. Yet nothing can beat a cozy dinner with panoramic views of the ocean in Village Laguna.
READ MORE: Top 7 Hidden Gems in Laguna Beach, CA and Visit Laguna Beach
9. Lake Arrowhead
2 hours 20 minutes from San Diego
Escape to the mountains for the most unforgettable day trips from San Diego. Fear not, you don't need to climb the rocks while scratching your hands and knees. The quintessential Lake Arrowhead Village offers different activities for you. Brimmed with trendy waterfront stores and cozy restaurants, it fills your day adventures with leisurely walks and excellent shopping and dining experiences. Water lovers can enjoy the view of village and the surrounding area from a boat operated by Arrowhead Queen Lake.
Enjoying all four seasons, Lake Arrowhead makes your day trips from San Diego look different depending of the time of the year. While vibrant fall colors inspire your short getaways in late fall, layers of fresh snow add an unexpected twist in winter. Not many places in Southern California can compete with Lake Arrowhead in providing you with the best wintry day trips from San Diego.
READ MORE: Things to Do in Lake Arrowhead Village and Know It before Visiting Lake Arrowhead
10. Big Bear Lake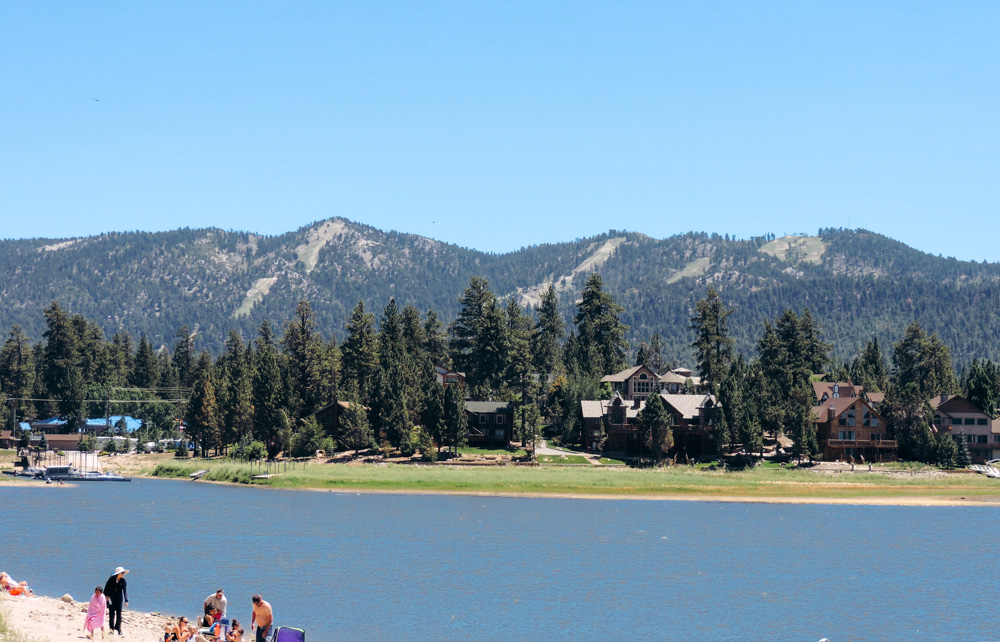 2 hours 50 minutes from San Diego
Big Bear Lake is, though, the main competitor of Lake Arrowhead in winter. Famous for its snow-covered sloped, it falls into the category of the favorite day trips from San Diego in the colder months. Rather remote and quiet in spring and fall, the mountain village comes to life with the first snow. At this time, Big Bear Mountain Resort welcomes the day visitors from San Diego, Los Angeles, and other places. Big Bear Ice Arena also joins the ranks, ensuring plenty of fun and unforgettable winter experiences.
Come summer, and Big Bear Lake morphs into one of the best day trips from San Diego to get lost in the woods and enjoy barbecue by the lake. It might be crowded, though. Thus, be sure to plan ahead and search for more secluded places if this is what you long for.
11. Palomar Observatory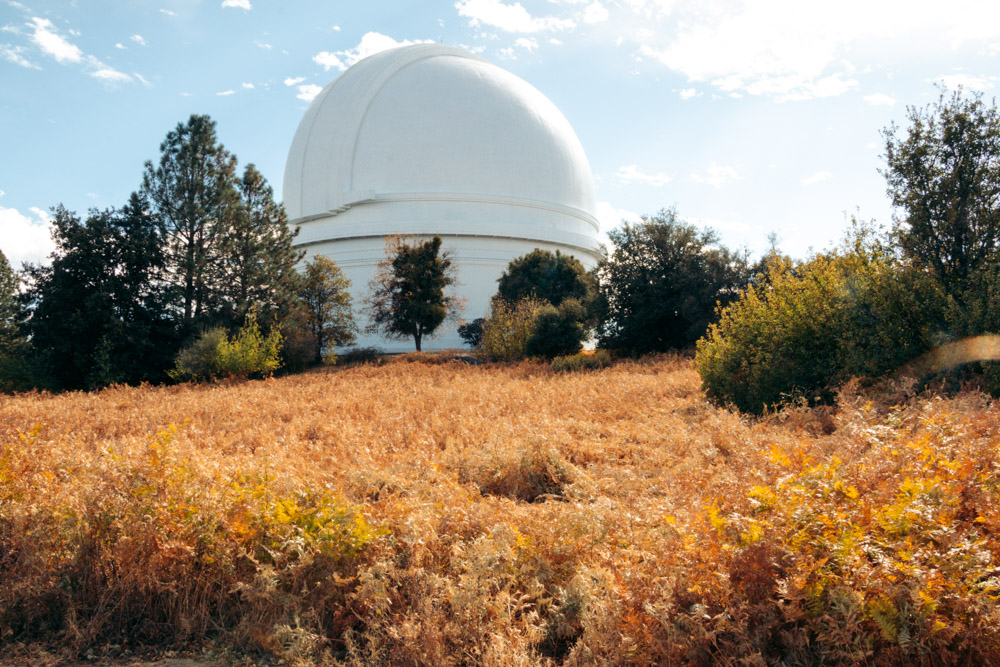 1 hour 30 minutes from San Diego
Hidden in the Palomar Mountain Range, the Palomar Observatory is an astronomical research observatory. The place is owned and operated by the California Institute of Technology. Welcoming thousand of visitors a year, the building is considered one of the lesser-known day trips from San Diego. It sounds rather odd, indeed, giving that the Palomar Observatory has festooned this secluded area in San Diego County since 1928.
The massive white structure, however, can't hide any longer once you find out about its existence. Perched on the hill, it's a sight to behold. Free to visit, the Palomar Observatory allures the day visitors from San Diego with its remarkable 48-inch Samuel Oschin Telescope and 60-inch telescope. But the biggest attraction is the famous 200-inch Hale Telescope. Interestingly enough, for a long time, it was considered the largest effective telescope in operation.
The telescopes are separated by a glass wall. Astronomy and history buffs, however, can still view the gigantic tools during their short day trips from San Diego. Getting closer and looking at the sky through the colossal astronomical equipment is possible only on a guided tour.
Observatory's Visitor Center and Museum as well as the Palomar Observatory Gift Shop further engage the day visitors from bustling San Diego. The self-guided tours are usually short. The experiences they bring, however, last for much longer.
On top of that, the Palomar Observatory is one of the sought-after day trips from San Diego to look for fall colors. With mild, Mediterranean weather that Mother Nature has bestowed on the coastal city, fall foliage doesn't come around often here. Thus, any day trips from San Diego to autumn-infused areas, including the Palomar Observatory, are always welcomed.
12. Temecula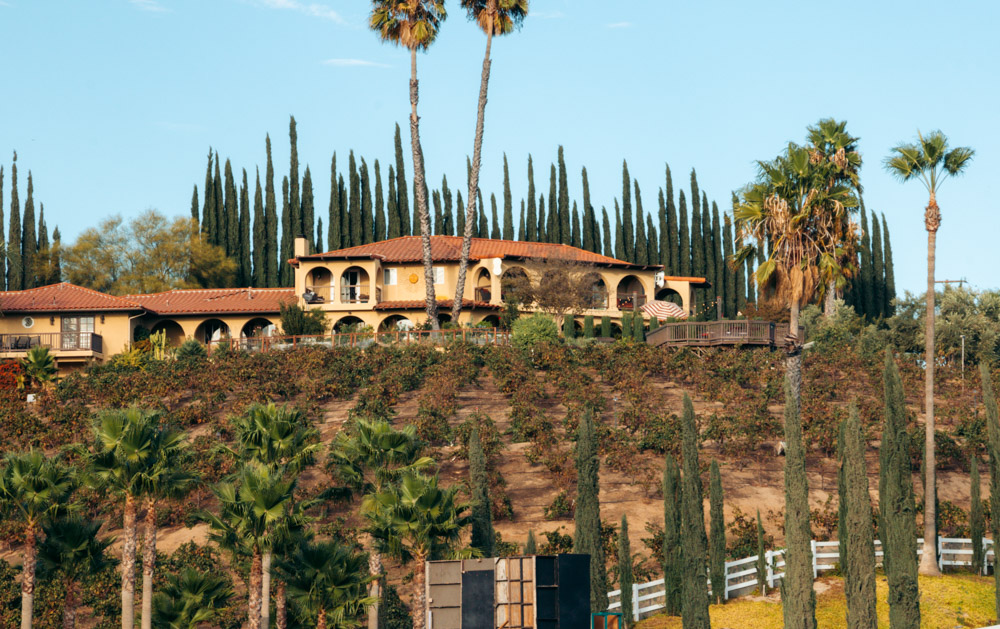 55 minutes from San Diego
Famous for its premium wine tasting, Temecula belongs to the most luxurious day trips from San Diego. Brimmed with award-winning wineries, championship golf courses, renowned restaurants, and trendy shop, it keeps its visitors fully occupied. The first and the utmost favorite thing to do here is going on a vineyard tour while sampling local wines.
Not thrilled about drinking anything but water? Fill your day trips with culinary tours in Temecula Old Town. When the restaurants can't keep you interested any longer, explore irresistible Old West architecture right in the heart of the city.
Many leave San Diego for the irresistible day trips at the Oceanview Mine. Still in operation, the place unveils the mining heritage of the area. Furthermore, it allows you to get your hands dirty and dig up for gems. The visitors can keep everything they find. Who knowns you might never need to work again after stumbling upon a pile of precious gems still buried in the mine.
Temecula, however, doesn't limit your journeys to only wine tasting and treasure hunting. With ample vineyards providing horseback riding, get ready to add some outdoor adventures to your day trips from San Diego. Sugarplum Farm goes the extra mile by offering an animal zoo and gourmet local chocolates and honey on the site.
13. Day Trips from San Diego: Idyllwild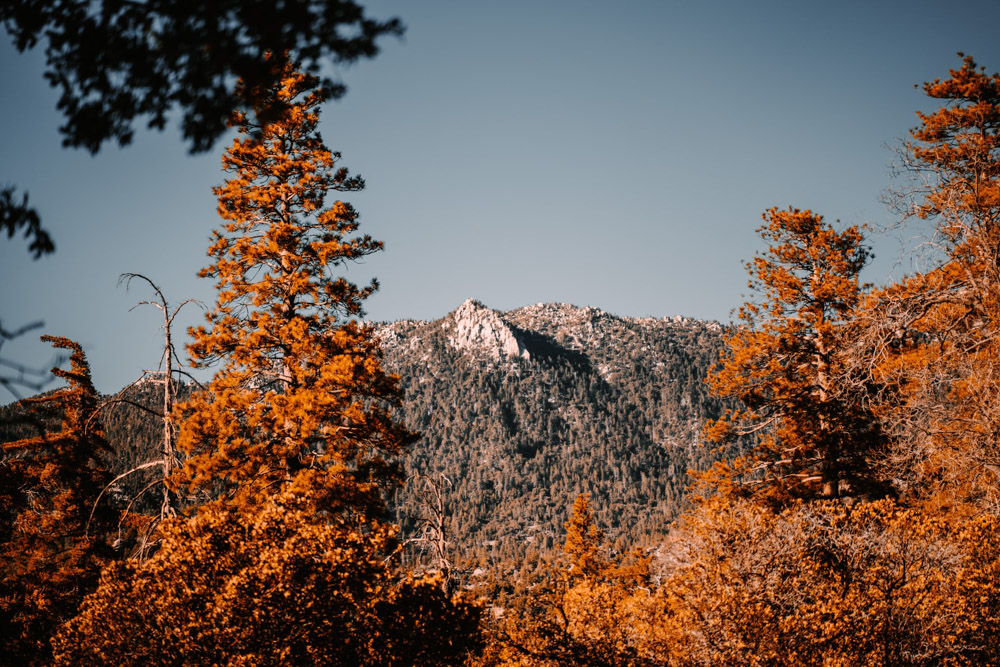 1 hour 20 minutes from San Diego
Set in the San Jacinto Mountains, Idyllwild offers the most relaxing day trips from San Diego. Tranquility and solitude reign here, allowing for endless hiking and biking adventures not far away from the busy city life. On top of that, the small mountain town doesn't trade its charm and peace for popular brands and franchises. Idyllwild relies mostly on locally-owned shops and restaurants for delicious food and quality goods.
The secluded place also allows the day visitors from San Diego to keep their detailed itineraries tucked away in the cars. Keep it simple when in Idyllwild. Take a walk around the town, exploring homey shops and eateries. The locals rave about coffee at Black Mountain Coffee Roasting. You might want to give it a try as well.
Art enthusiasts spend their day trips from San Diego in the Idyllwild Art Academy where they can attend a myriad of classes raging from modern dance to craft and art. For history lesson, look no further than the Idyllwild Area Historical Society Museum. Devoted to the San Jacinto Mountains area, it houses a number of exhibits and historical artifacts.
If the wilderness is on your mind, escape San Diego for a couple of nature-infused day trips in Mount San Jacinto State Park or Idyllwild Regional Park. Set just one mile outside of the town, the Idyllwild Nature Center educates about local nature and wildlife. The place also entices with short hiking journeys. Fishing enthusiasts (there are plenty of them in San Diego), flock to Lake Fulmor, famous for its rainbow trout.
14. Anza-Borrego Desert State Park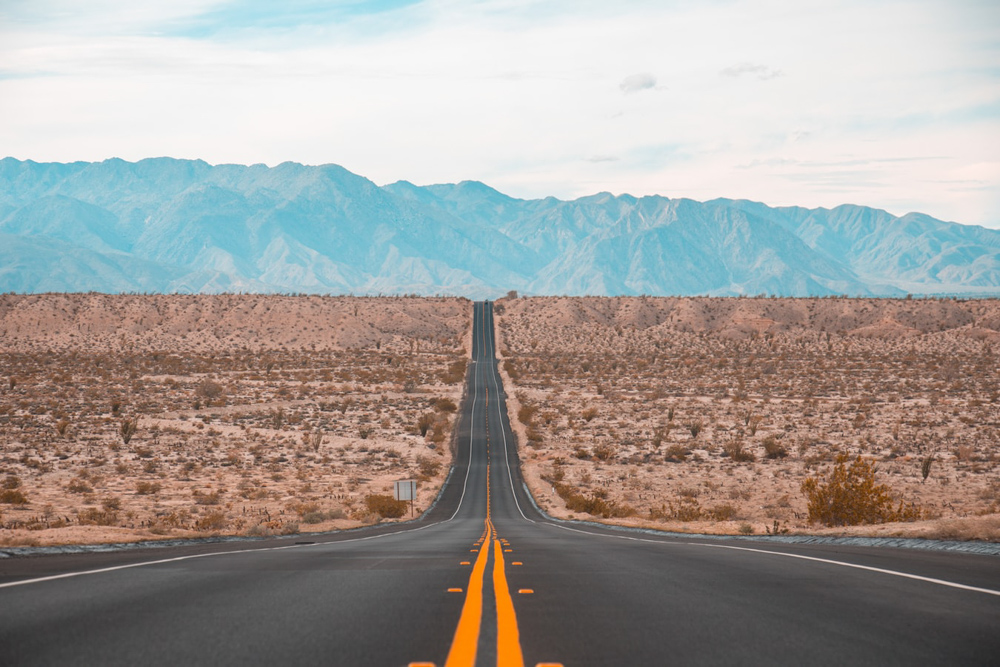 1 hour 30 minutes from San Diego
Anza-Borrego Desert State Park differs tremendously from the majority of the day trips from San Diego. Located just 1 hour 30 minutes away, it feels like a world apart from the coastal city with its fresh breeze and green spaces everywhere you go. The 600,000 acres park sits within the Colorado Desert. Home to dramatic badlands, slot canyons, and refreshing palm oases, it's not a stranger to occasional day visits.
The first adventurers ventured into the desert wasteland in the late 18th century. In fact, Juan Bautista de Anza, a Spanish explorer whom the park was named after, crossed the wilderness in 1774. The second part of the Anza-Borrego Park's name derives from the Spanish word "borrego", which means sheep. Bighorn sheep indeed thrive in this remote area.
Yet despite its unique terrain, Anza-Borrego Desert State Park is one of the most secluded day trips from San Diego. Some of the regions are accessible only on foot or via dirt roads. This, however, does't stop the day visitors from hiking the 3.5-mile Palm Canyon Trail. Enjoying astounding views at Font's Point or staring in awe at the Badlands are also enough to attempt the journey.
Borrego Springs, located just outside the park, enhances your day trips from San Diego with a slew of gigantic metal sculptures. These mesmerizing works of art depict mythical creatures and prehistoric animals that lived in the area millions of years ago.
15. Day Trips from San Diego: Julian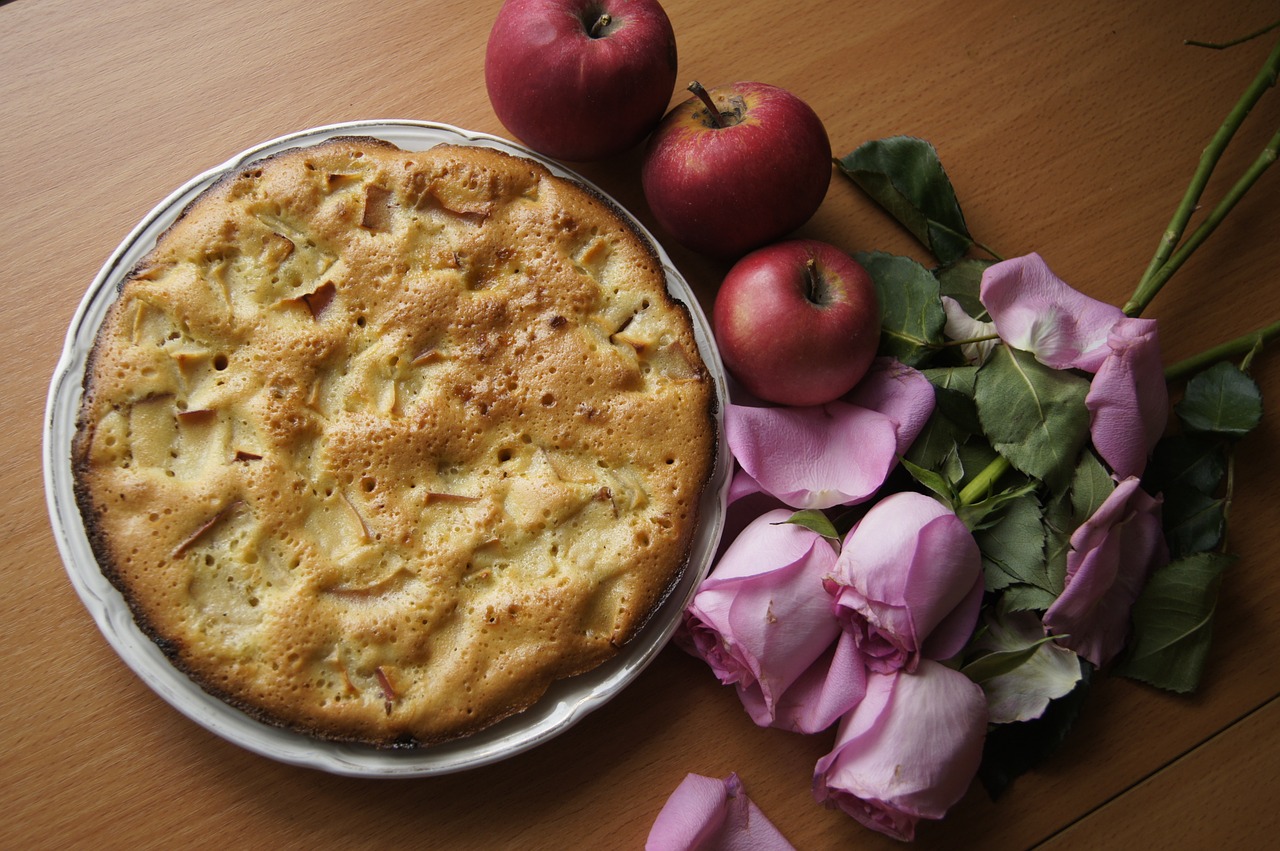 1 hour 15 minutes from San Diego
Apple orchards and yummiest apple pies inspire the laid-back day trips from San Diego to Julian. Sitting in the charming Cuyamaca Mountains, this mountain town takes you back in time to 1870's Gold Rush. From its rich history so vividly presented in centuries-old buildings to horse-drawn carriage rides down Main Street, Julian amuses the day visitors like no other places in the area.
It's hard to believe now that for nearly 30 years, Julian was a thriving gold rush center. The precious metal didn't last forever, though. Once it was gone, the town switching from mining to farming. This industry still sets Julian apart from all other day trips in the San Diego surroundings.
While the historic structures of the town give you an overview of the bygone era, the Julian Pioneer Museum throws in all the juicy details. The place uncovers the history of the area using its excessive collection of vintage clothing, household, and mining equipment. Adventurous day visitors are usually the first to sign up for mining tunnels tours conducted by the Eagle Mining Co daily.
Above all, though, Julian turns into one of the most enticing day trip from San Diego in fall when apples are ripe. Farms such as Calico Ranch Orchard and Julian Farm & Orchard invite their guests to pick their own fruits. On top of that, the latter ranch entertains its day visitors from San Diego with hayrides, a petting zoo, and axe throwing. Julian Pie Company, another family-owned business, has enticed its guests with delicious pies that come from their own orchards since 1989.
16. Encinitas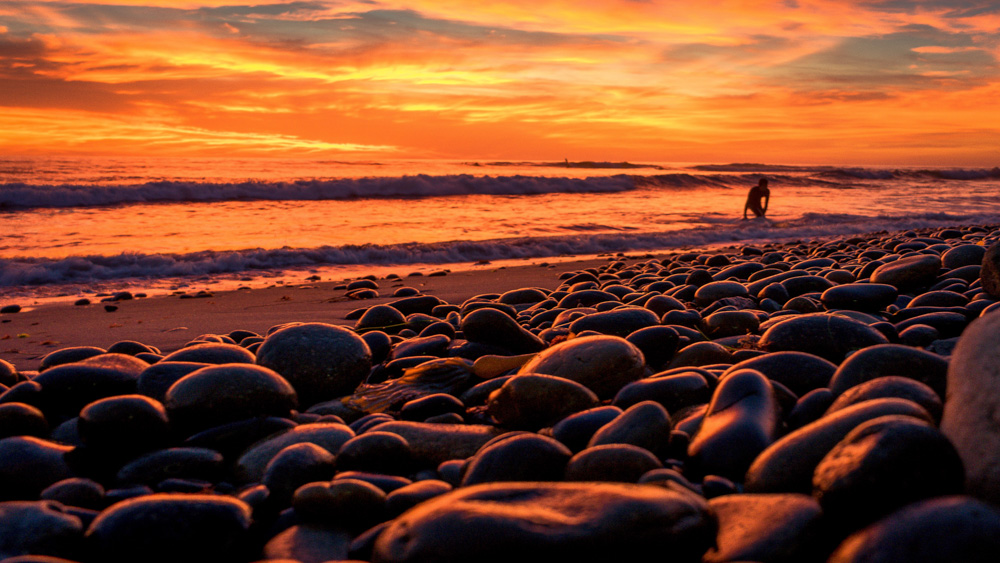 30 minutes from San Diego
One of the closest day trips from San Diego, Encinitas offers more room for beach culture and epic coastal views. Located between Solana Beach and Carlsbad, the city is regarded as one the best surf towns in the world. Big waves, perfect beach weather all year round, fewer crowds – we might have just found a winner.
If it's not enough, Encinitas' secluded Swami's Beach often tops the list of the hidden gems in and near San Diego. You can't expect nothing less than that from a town which Paramahansa Yogananda chose to establish his Self-Realization Fellowship in. Up to this day, the place entices with its tranquil meditation gardens, koi ponds, and panoramic views of Swami's beach.
Encinitas, however, hasn't received its recognition as one of the must-do day trips for its similarity to San Diego. Known as the "Flower Capital of the World", its boasts extensive collections of rare gardens and nurseries. The majority of them reside in the San Diego Botanic Garden. The plant sanctuary, in its own turn, is famous as the world's leading producer of poinsettia or iconic Christmas flower.
Even birds seem to fall prey to the charm and envious weather of Encinitas. Nearly forty percent of the feathered travelers in North America stop at San Elijo Lagoon on their annual migration trips to faraway places. Thus, bidding farewell to these birds is another reason to add Encinitas to the list of the favorite day trips from San Diego.
17. San Juan Capistrano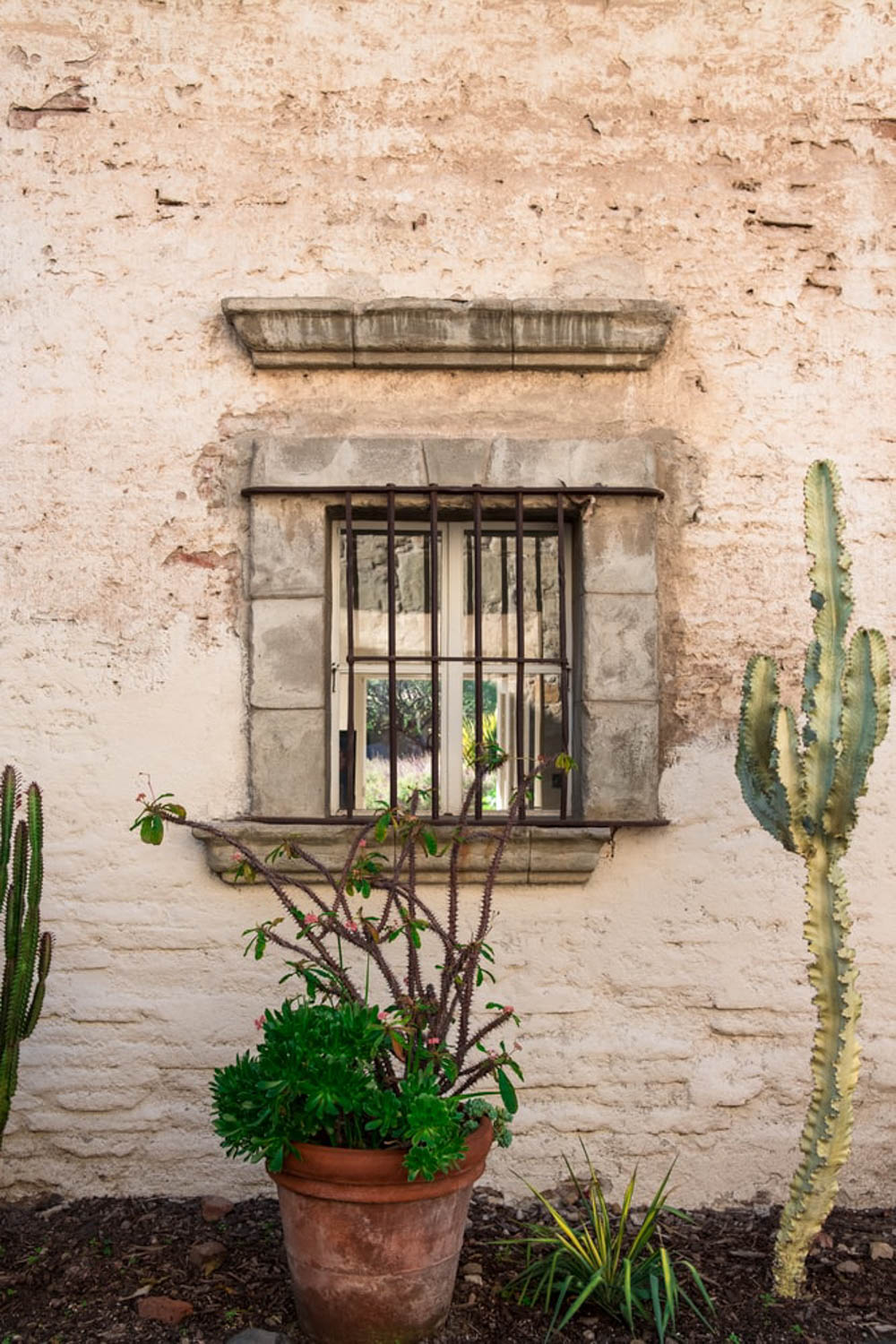 1 hour from San Diego
Mostly known for Mission San Juan Capistrano, San Juan Capistrano expands the list of the closest day trips from San Diego. The historic mission was founded in 1776 and up to this day honors the legacy of Saint Junipero Serra. The old structure ceased its main duties. Today, it serves only as a museum and place that keeps its rich Spanish, Mexican, and Native American heritage alive. Yet its iconic bell wall still rings every day in honor of its founder. Furthermore, mission's serene gardens, lavish paintings, and rare artifacts contribute to its fame as the "Jewel of the California Missions".
Later, fill up your history-infused day trips from San Diego with Mission Basilica. Nestled a short walk from Mission San Juan Capistrano, it further impresses with its art and architectural treasures.
No day visit to San Juan Capistrano is complete without a leisurely stroll around the Los Rios Historic District. Regarded as the oldest neighborhood in California, it encompasses forty buildings that once provided shelters to builders and ranchers. The majority of the structures, however, are private nowadays. Yet you can still walk around and enhance your day trips from San Diego with impeccable architecture. A few buildings continue their existence as local shops and restaurants, allowing a sneak peek at their interior decor.
To complete these impactful day trips, San Juan Capistrano invites its guests from San Diego to explore its numerous hiking and biking trails at Ronald W. Caspers Wilderness Park. The place is especially alluring in spring when vibrant wildflowers turn it into a colorful floral "sea".
18. San Clemente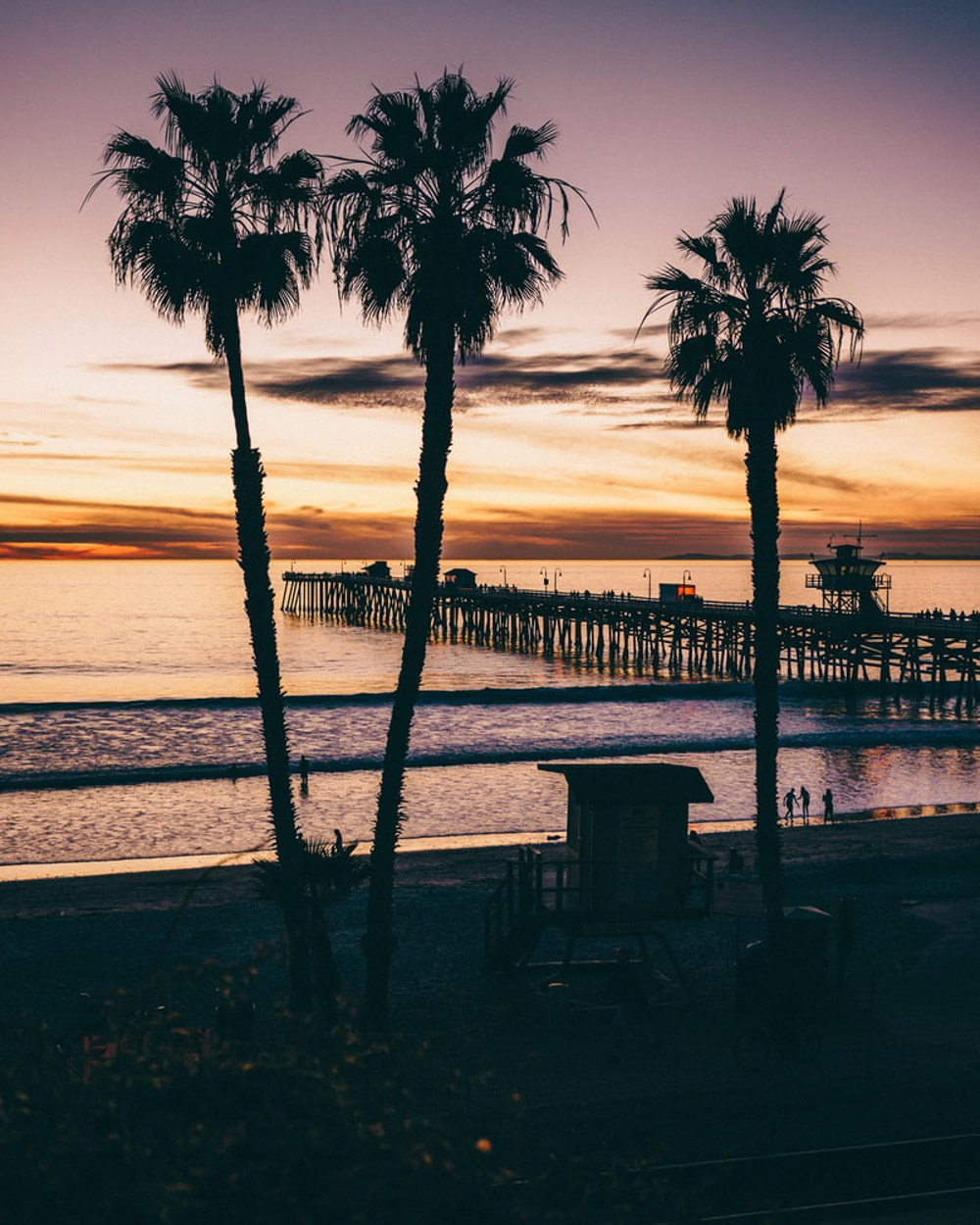 55 minutes from San Diego
The closest neighbor of San Juan Capistrano, San Clemente is another incredible destination for the relaxing day trips from San Diego. Famous for its sandy beaches, scenic views, and lively downtown, the city has gained its reputation as the "Spanish Village by the Sea".
Every corner of San Clemente screams for attention. Start off your day trip with surfing near San Onofre or San Clemente State Beaches. Not a wave rider? Then hit the Beach Trail and take in the astounding views while exploring lavish parks of the city.
The majority of the day visitors from San Diego, though, long for Spanish Colonial Revival architecture, trendy shops, art galleries, and buzzing cafes and restaurants of Avenida Del Mar. Located a short walk from here, San Clemente Pier allures with its prominent clock tower and splendid views.
The highlight of the day trips from San Diego to San Clemente is Casa Romantica Cultural Center and Gardens. Built in 1927, the 2.5-acre property is the epitome of California's old-days lavish lifestyle.
Read More
---
If you found this post useful, don't forget to pin it for later and share it with your friends.