With a change of seasons, which can be noticeable even in Los Angeles, snowy escapes gain their popularity once again. Wrightwood, a favorite place to visit in winter, also sees an influx of weekend and day travelers looking for some fun in the snow.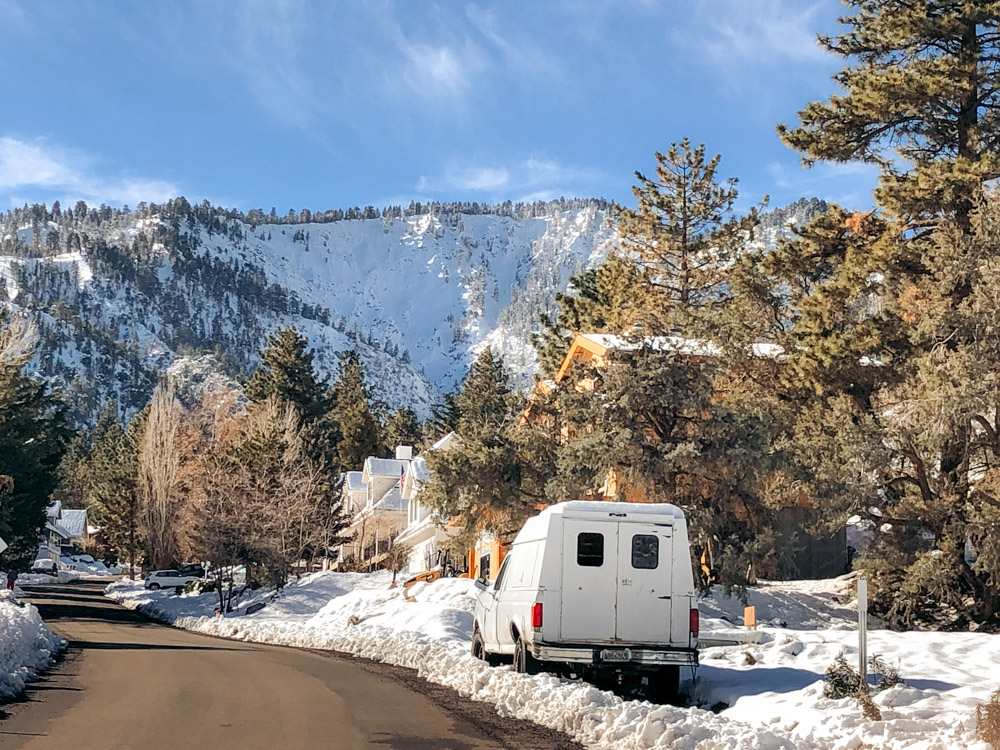 How to Visit Wrightwood, California, in Winter
When it rains in Los Angeles, it snows somewhere in the mountains. Winter rain-storm season doesn't spare even almost always sunny Southern California. This, however, does't upset the majority of avid beachgoers. Quite the opposite, they take it as a perfect time to change the activity and hit the slopes at some favorite winter escapes. A winter visit to Wrightwood, California, often tops the list of their snowy excursion.
Why is Wrightwood Perfect for a Winter Getaway?
Despite its rather sunny side, Southern California boasts quite an impressive amount of places with snowy peaks and frozen lakes. For years at the beginning of January, we've played in the snow near Frazier Park. Its short hills work just fine for a day winter escape to introduce beach kids to the snow.
Similar fame catches up with Wrightwood, a perfect place to visit in winter for beginners and advanced skiers and snowboarders. Located in the California's San Gabriel Mountains at an elevation of 5,935 feet, the quintessential winter escape offers snowy hills, a profusion of trails, and ski resorts that can entertain the snow-thirsty Southern Californians for months.
Furthermore, with just 90 minutes away from Los Angeles, you can visit Wrighwood in winter (and also summer) on a day trip or extended weekend getaway.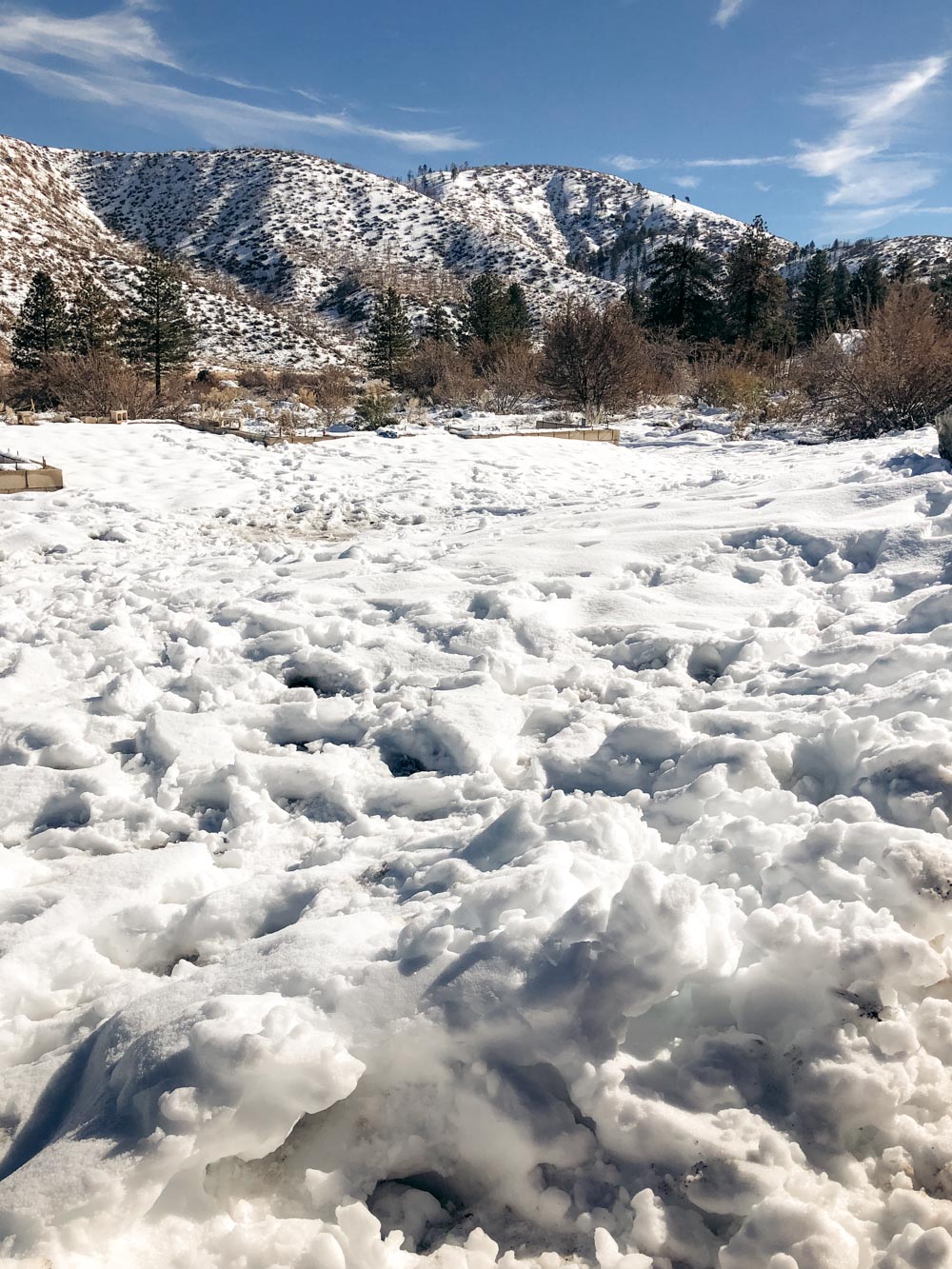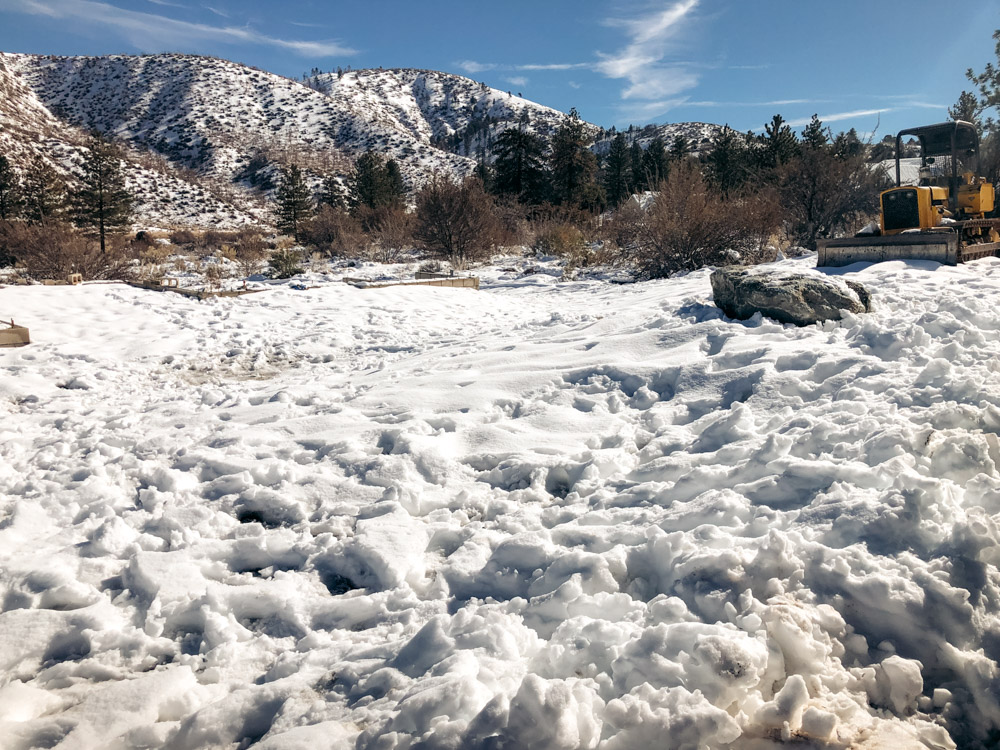 Winter Weather in Wrightwood: When to Visit to Play in the Snow
The snowy season in Southern California is shorter than in Central or Northern California. To hit the snowy hills in Wrightwood, be sure to visit the area in the winter months, sometime between early December through February.
In fact, the last month of the winter season brings the most snow to the mountainous Wrightwood area. During this time, the favorite winter escape gets approximately 5.8 inches of snow. But you can feel winter in the air even when you visit Wrightwood in late fall. From mid-November through mid-March, the San Gabriel Mountains are the coldest.
Although the temperatures drop significantly, yet still linger mostly above the 20s, the sun rarely escapes the region. Sunny California enjoys plenty of sun light even during the snow season. Normally, Wrightwood gets 285 sunny days a year.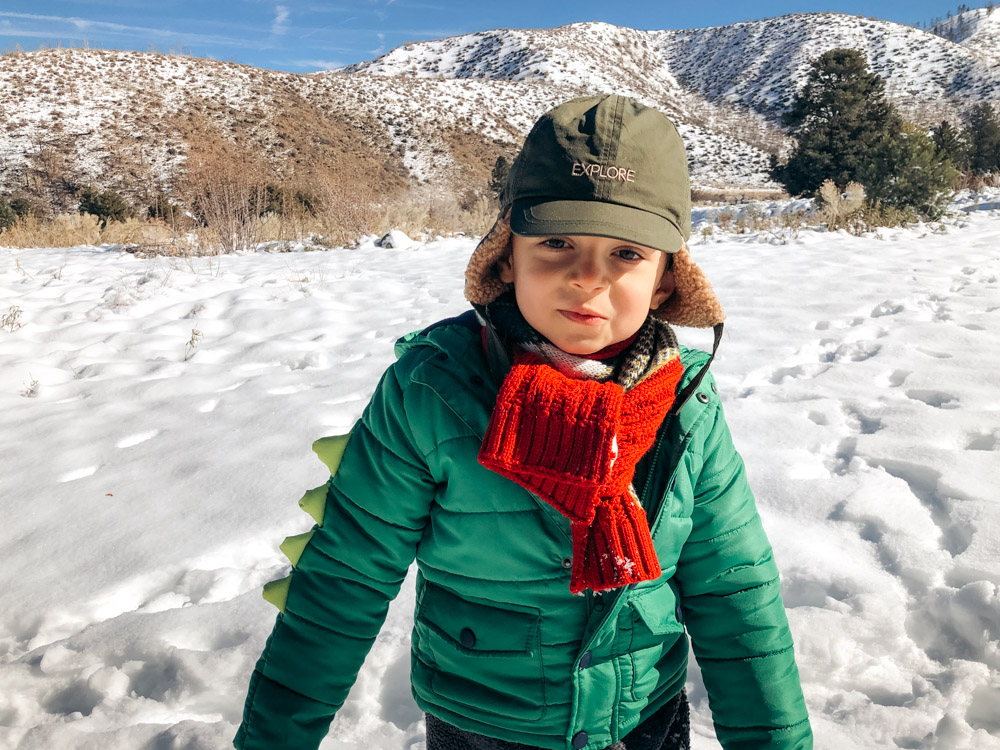 How to Visit Wrightwood in Winter: Location and Directions
The best way to visit Wrightwood in winter is by car. The area is located about 77-82 miles (depending on where you drive from) from Los Angeles, alluring all kinds of the city dwellers.
Driving in the mountains in winter, however, can be tricky. But not when you head to Wrighwood. The road is mostly flat, ascending only a little bit as you approach the area. So, all the winter fun without the slippery mountain roads… I don't think you need another reason to visit Wrightwood in winter.
There are two ways to get to this snowy getaway from Los Angeles.
Take I-5 N and follow it for 6.5 miles. Keep to the right here to stay on CA-14 N. Continue on for 29 miles. Then take CA-138 E and eventually CA-2 W. The whole trip is about 1 hour 30 minutes.
Alternatively, you can follow I-10 E and I-15 N to CA-138 W. Drive on the latter and later CA-2 W to Park Drive in Wrightwood. This route is a little bit shorter, roughly 77 miles (1 hour 20 minutes).
The 6 Best Things to Do in Wrightwood in Winter
1. Slide down Snowy Slopes
Visit Wrightwood in the winter months and slide down its now snowy hills. Choose your preferred hight and route and have fun in the snow. For this activity, you don't even need to drive long. Pull over on the outskirts of Wrightwood Village, anywhere where the snow abounds and the slopes look enticing.
Chances are some winter enthusiasts are already here, paving the sliding routes. Follow their lead and enjoy the winter wonderland in Wrightwood.
2. Build a Snow Sculpture
For many, the winter visit to Wrightwood inevitably includes building a snowman. The white "man" with a carrot instead of the nose is an essential winter character to add to your family trip.
If building the snowman feels too ordinary for your long-awaited winter endeavor, try your hand at any snow sculpture you have in mind. Be sure to find a relatively isolate place (many visit Wrightwood in winter to slide down the hills and have little concern about your artistic skills) and build the snow figures away.
3. Visit Wrightwood Mountain High Resorts
If you look for more fun in the snow, consider visiting the Wrighwood Mountain High Resorts where winter shows its most playful side. From tubing to sledding and simply playing in the snow, the place can compete with some of the renowned resorts in the north.
The resort consists or three sections: Mountain Hight East, West, and North (former Ski Sunrise) and offers more than 400 acres of skiing and snowy slopes. This side of Wrightwood allures both amateurs and winter sport experts. The beginners often flock to this mountain resort to improve their skiing and snowboarding skills before venturing to the bigger slopes as those at Mammoth Mountain.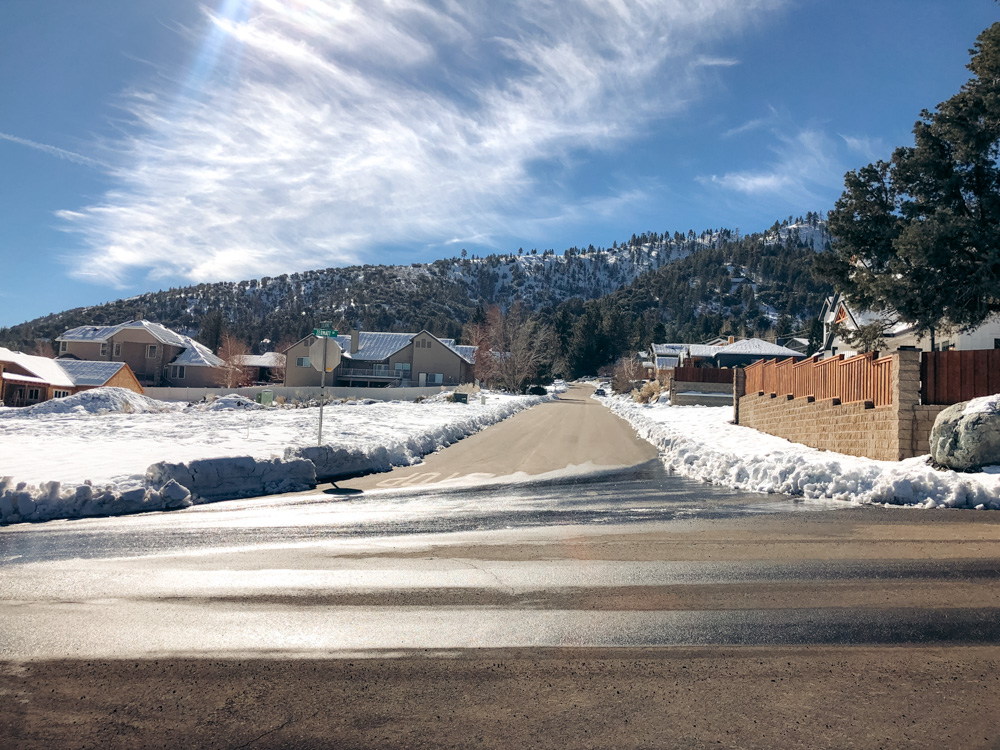 4. Get on Ice Skating Rinks
What is the winter fun without smooth ice rinks? The area near Wrightwood knows it pretty well and invites its winter guests to visit its abundant mirror-like arenas. The closest places to get on the rink are in Ontario and Victorville. Bring your own ice skates or rent them at the centers.
5. Visit Wrightwood Village
Those who look for a homey place to spend a winter weekend away from the hustle and bustle of Los Angeles, make sure to visit Wrightwood Village. Better yet, book a room or cabin somewhere in the town center and enjoy the quaint village in all its festive splendor. Explore authentic shops and art&craft centers. Get warm from the inside out at cozy restaurants and coffee shops.
If you visit Wrightwood on a Friday, stop at Wrightwood Farmers Market. The place gathers local buyers and sellers, artists and artisans, summer or winter, from 4 p.m. until 7 p.m.
For a sheltered winter Saturday, visit the Wrightwood Historical Society and Museum to learn about history and cultural heritage of the area. The museum is free to tour. All the artifacts and exhibits it presents are locally-sourced.
6. Visit Jackson Lake
If you plan a longer winter getaway, look for other places to visit near Wrightwood. Located just 6.6 miles away, Jackson Lake is a perfect destination to add to your weekend itinerary.
Mostly popular in summer, when fishing, swimming, boating, and kayaking allure the majority of the visitors, the area spices up your winter trip with evergreen trees on snowy mountainsides in the background of the slightly frozen lake.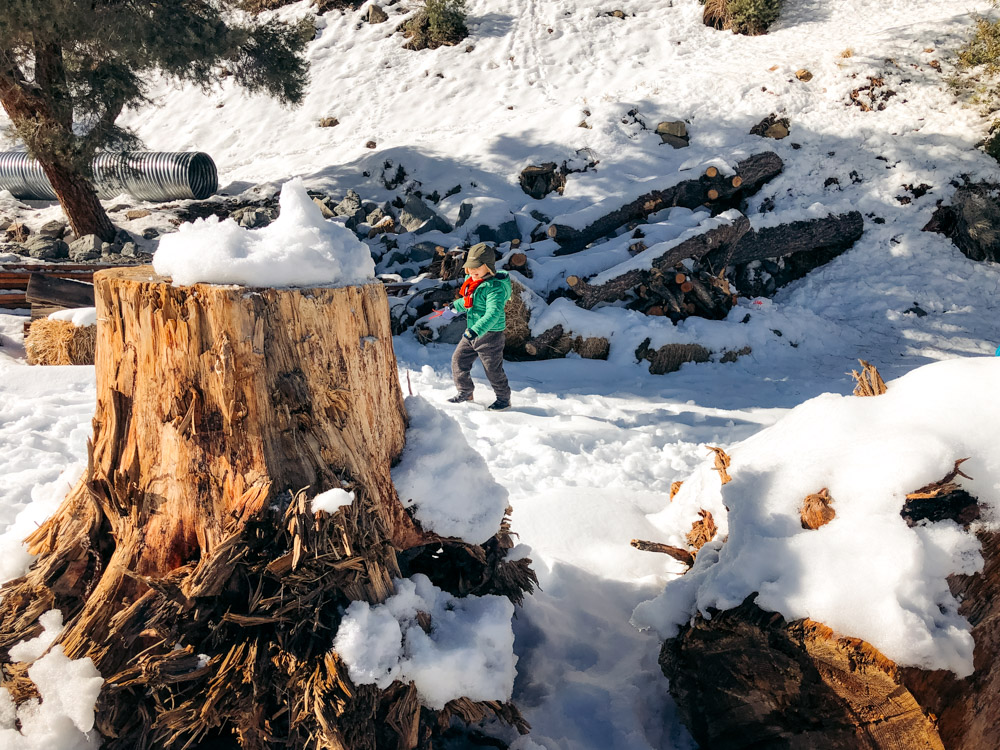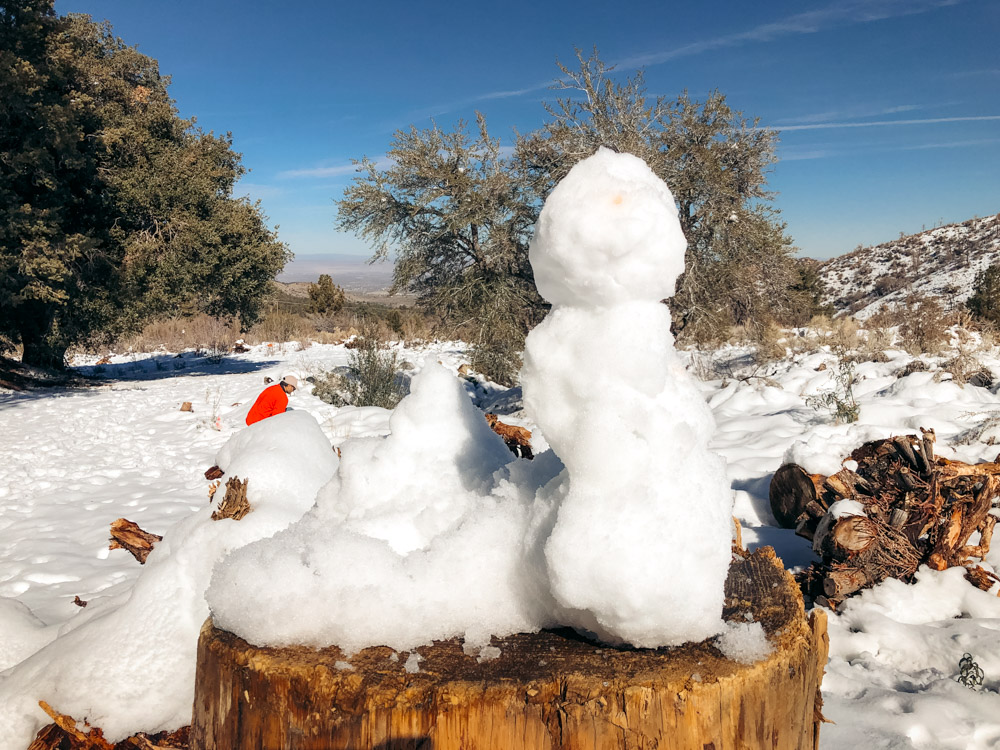 Tips for Visiting Wrightwood in Winter
1. Arrive Early and Leave Early
Whether you spend a day sliding down the snowy slopes or visit Wrightwood to spend a weekend infused with all sorts of the winter activities, be sure to arrive early and leave the area earlier than the rest of its guests. The road to the village gets packed around noon on weekends. Similarly, the traffic in the opposite direction builds up in late afternoon. Make sure to avoid these hours to make the most of your winter visit to Wrightwood.
2. Pre-book Your Activities
Winter is the most popular season in Wrightwood. On top of that with one winter holiday after another, the area stays busy for months. The best way to get to do all you have in mind is by pre-booking all your activities, including accommodation and restaurant visits. And do it way in advance.
If all you want to do is to play in the snow on the outskirts of Wrightwood, you can visit the area unreserved and at any time as long as snowy winter is still here.
3. Use Inflatable Toboggans
Nothing wrong with the plastic ones. Except they break easily, on about every protruding rock. And if you happen to hit the ground hard, they offer little to no cushion for your bum.
4. Do You Visit the Winter Wonderland in Wrightwood with Kids? Use this Trick to Build the Snowman
Let's be honest, the snow might be there, but it's hard and doesn't stick at all. You may understand that the snowman needs to wait for the fresh snow. Your kids, though, don't fall for this "excuse".
Look for the snow in the sunny areas in this case. Remove the hard layer and build a ball, using the snow underneath it. The inner layer still have some sticky ability, allowing for a small, yet much anticipated snowman.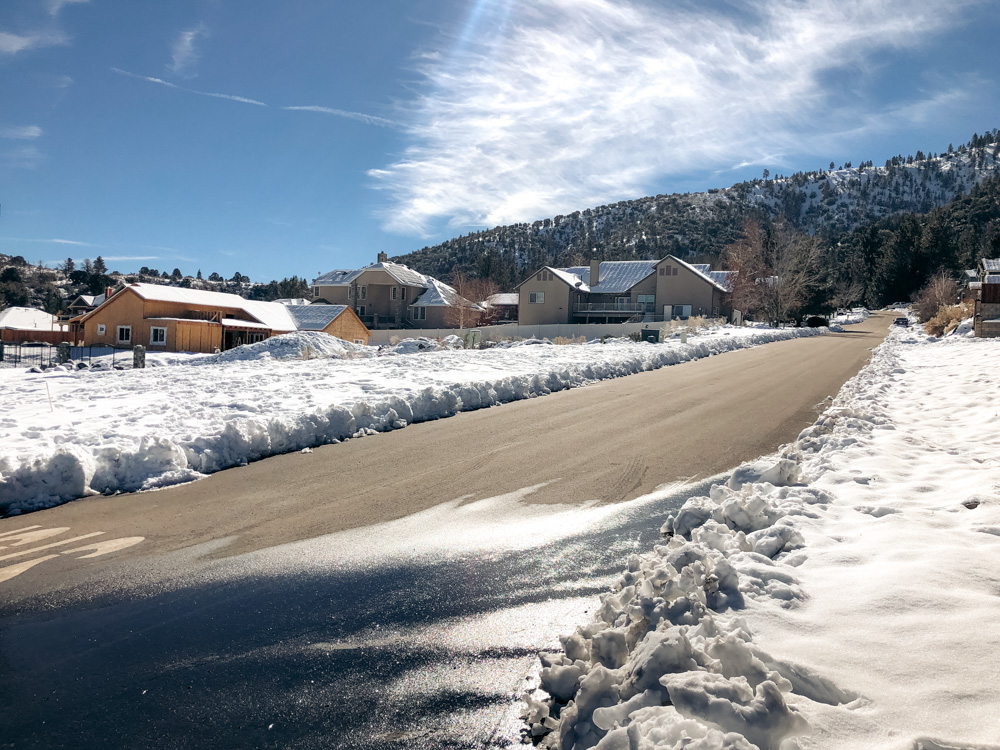 Where to Stay in Wrightwood in Winter
Grand Pine Cabins. It always pops up in top searches for winter accommodations in Wrightwood. Located just 3 miles from the Mountain High Ski Resort, the place offers both full hotel service and rustic ambiance.
Canyon Creek Inn. If you're planning a long winter weekend getaway, visit Wrightwood Village and claim your room at the Canyon Creek Inn. Sitting in the heart of the town, the place literarily brings the winter fun to your doorstep.
Airbnbs. For a more intimate winter visit, look no further than cosy Airbnbs that abound in Wrightwood in its surroundings.
Read Next