Golden, warm, sunny, surfers' paradise – California doesn't really fit the description as one of the best places to find snow and winter wonderland in the U.S. But fear not, these 10 places let you experience fresh snow in all regions of California. From sunny southern towns to dreamy northern landscapes, the winter wonderland in the Golden State might be a rare but not an unheard phenomenon.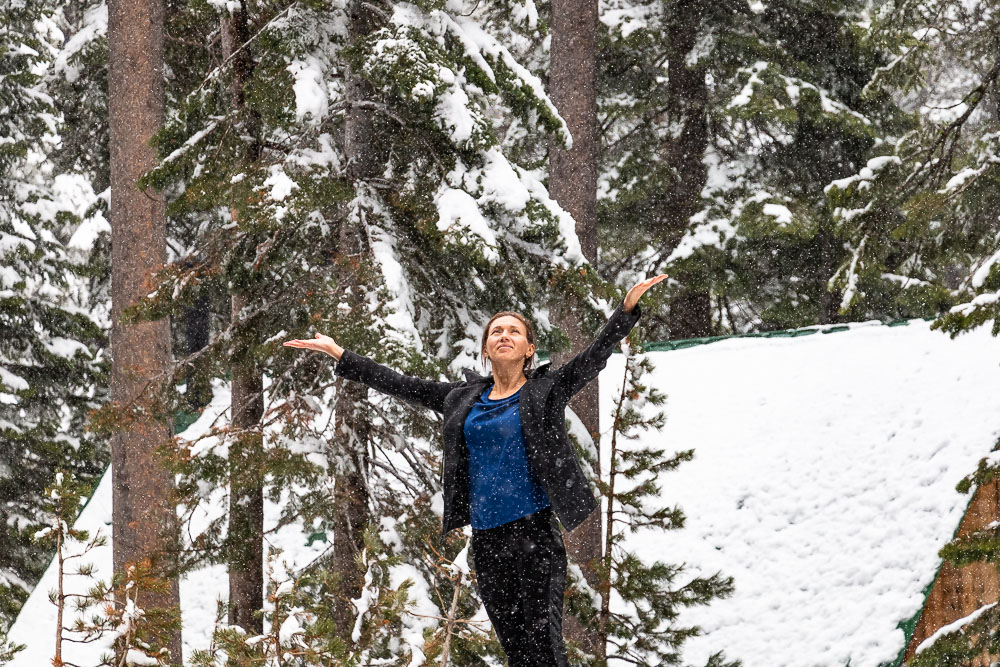 10 Best Places to Find Snow and Winter Wonderland in California
Nothing prepares you for winter with its gusty winds and holiday vibes more than cozy clothes, hot drinks, and snowdrifts. Spread all over the towns and forests, these piles of snow compensate for the cold weather. In fact, they do their magic and make winter look appealing and welcoming.
For that reason, even California can't resist this idyllic winter wonderland and reserves some room for snow and wintry activities. Who said you can't ski, snowboard, and have snowball fights in the Golden State? Although places to find snow in California are numbered, there is no reason to skip the winter season altogether. For those who can tolerate lower temperatures and are quick to bundle up, there are the best winter getaways with snow-piled hills and mountains in California.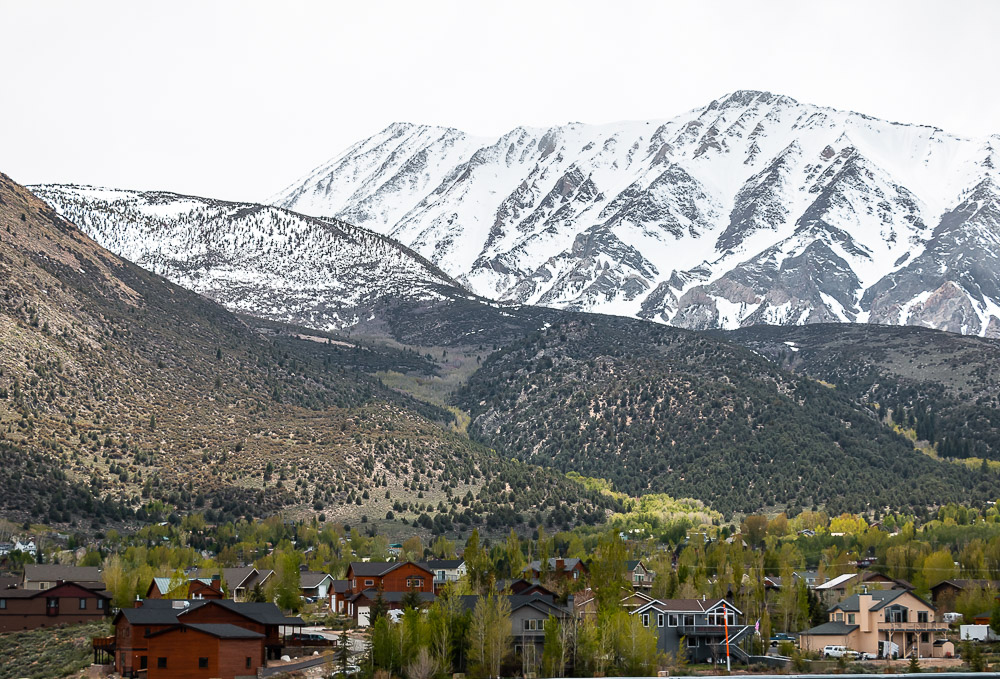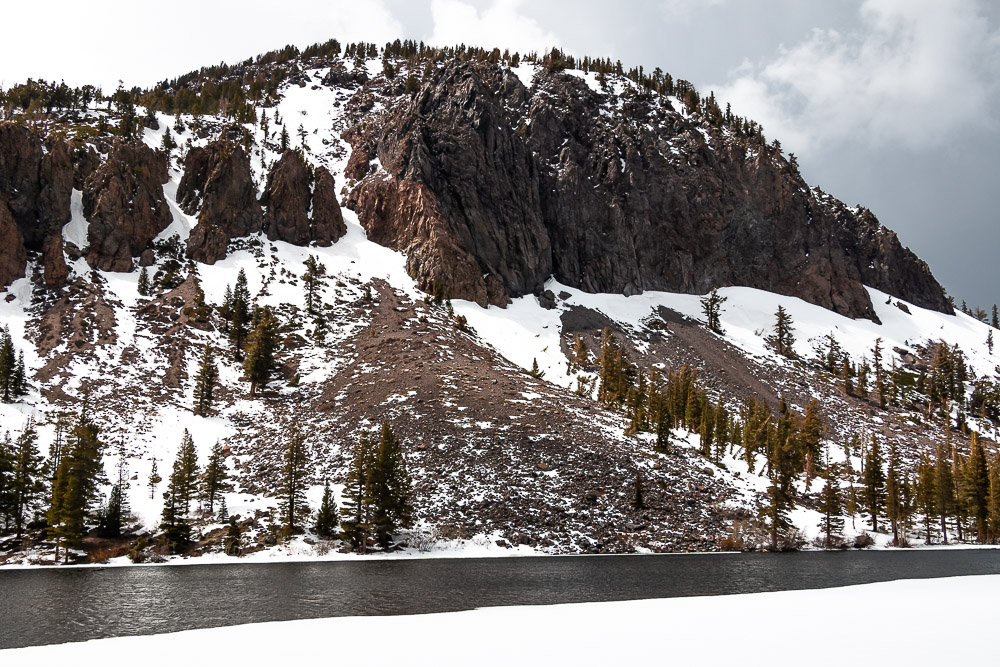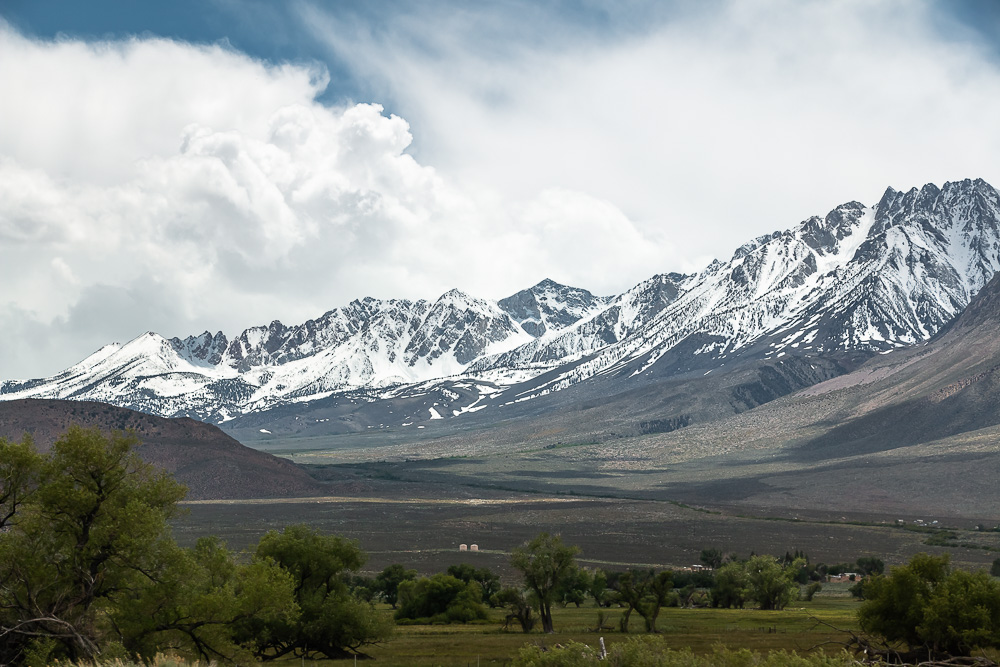 The Best Places to Find Snow in Southern California
Big Bear Lake
You don't need to wish long for snow and seasonal activities at Big Bear Lake, a prime winter destination in Southern California. Located about two hours away from Los Angeles, this mountain community keeps its doors open for all snow-thirsty residents of Southern California. Whether you starve for white mountains with their ski and snowboard opportunities or are eager to lace up your skates and hit an ice rink, Big Bear has solutions for all your winter quests.
With the Big Bear Mountain Resort and Big Bear Ice Arena, snow in California is just a short drive away. For the fun winter activity, try snow tubing at the Alpine Slide at Magic Mountain. Considering that snow covers the ground of the Big Bear area from December to April, you can enjoy this winter getaway in Southern California all season long.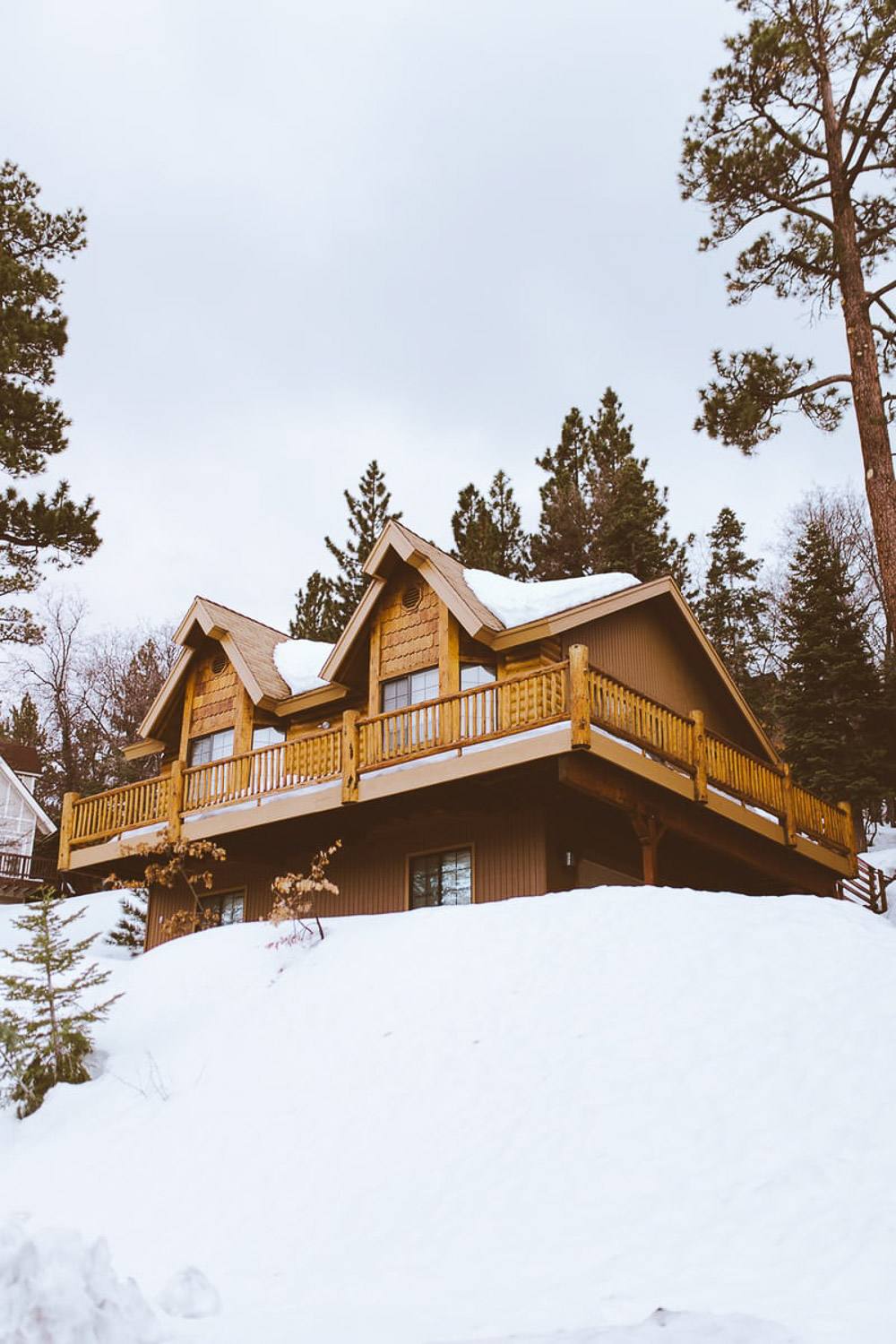 Lake Arrowhead
The closest wintry neighbor of Big Bear Lake, Lake Arrowhead is also ahead of the game when it comes to snow in Southern California. Warm and pleasant most of the year, this high-altitude lake in the San Bernardino National Forest turns into a winter wonderland from December to February. This is the best time to hit the slope and enjoy the fun outdoor activities and crisp winter weather while they last. The Lake Arrowhead area averages 19 inches of snow per year, which is quite impressive for Southern California.
Frazier Park
For the closest place to dig your feet in snow near Los Angeles, look no further than Frazier Park. Brimmed with unorganized and free snow play areas, the place can get pretty busy with city dwellers looking for a winter getaway. Equipped with nothing else but warmer jackets and gloves, these visitors happily trade sunny beaches for a round of snowball fights and a couple clumsy snowmen.
On average, Frazier Park doesn't boast the deepest snow in California. Nevertheless, its white blanket is thick enough to keep the winter wonderland fun rolling. For sledding and snowboarding, check out the snow areas near Mount Pinos in the Los Padres National Forest.
Read More: The 7 Best Places to Find Snow near Los Angeles
The Best Places to Find Snow in Central California
Mammoth Mountain
Central California is an absolute winner based on the number of places where you can find snow. From the snow-capped Sierra Nevada mountains to ice-covered alpine lakes in Mono County, the place is popular with winter enthusiasts from all corners of the world.
The most favorite attraction here is Mammoth Mountain. This world-renowned ski resort averages 400 inches of snowfall and 300 days of sunshine a year. With such winter appropriate conditions, you can enjoy snow and the best skiing in California well into spring months.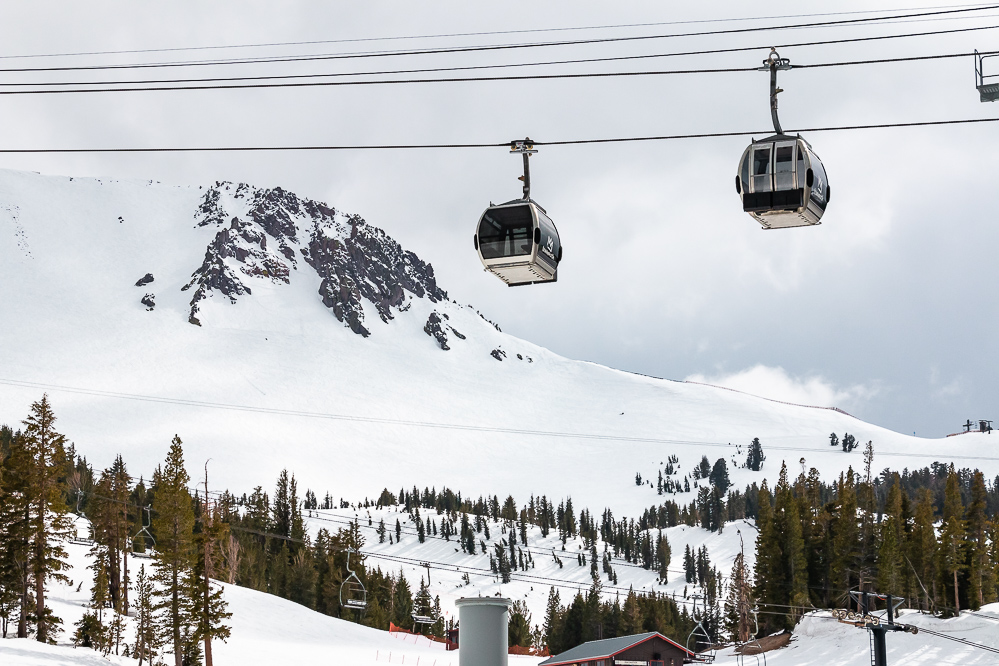 Mammoth Lakes
Hidden in the Sierra Nevada mountains, the quintessential town of Mammoth Lakes keeps its wintry mood from late September until late May. Although, exceptions happen on a yearly basis. A couple of years ago, I celebrated my birthday, which is in June, hiking in snow in the heart of California.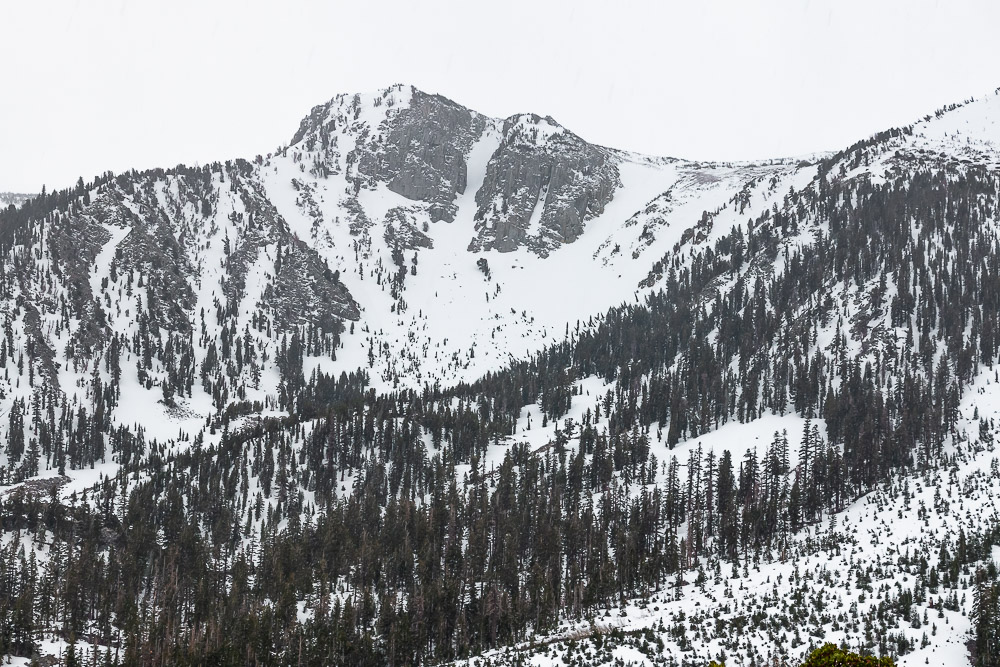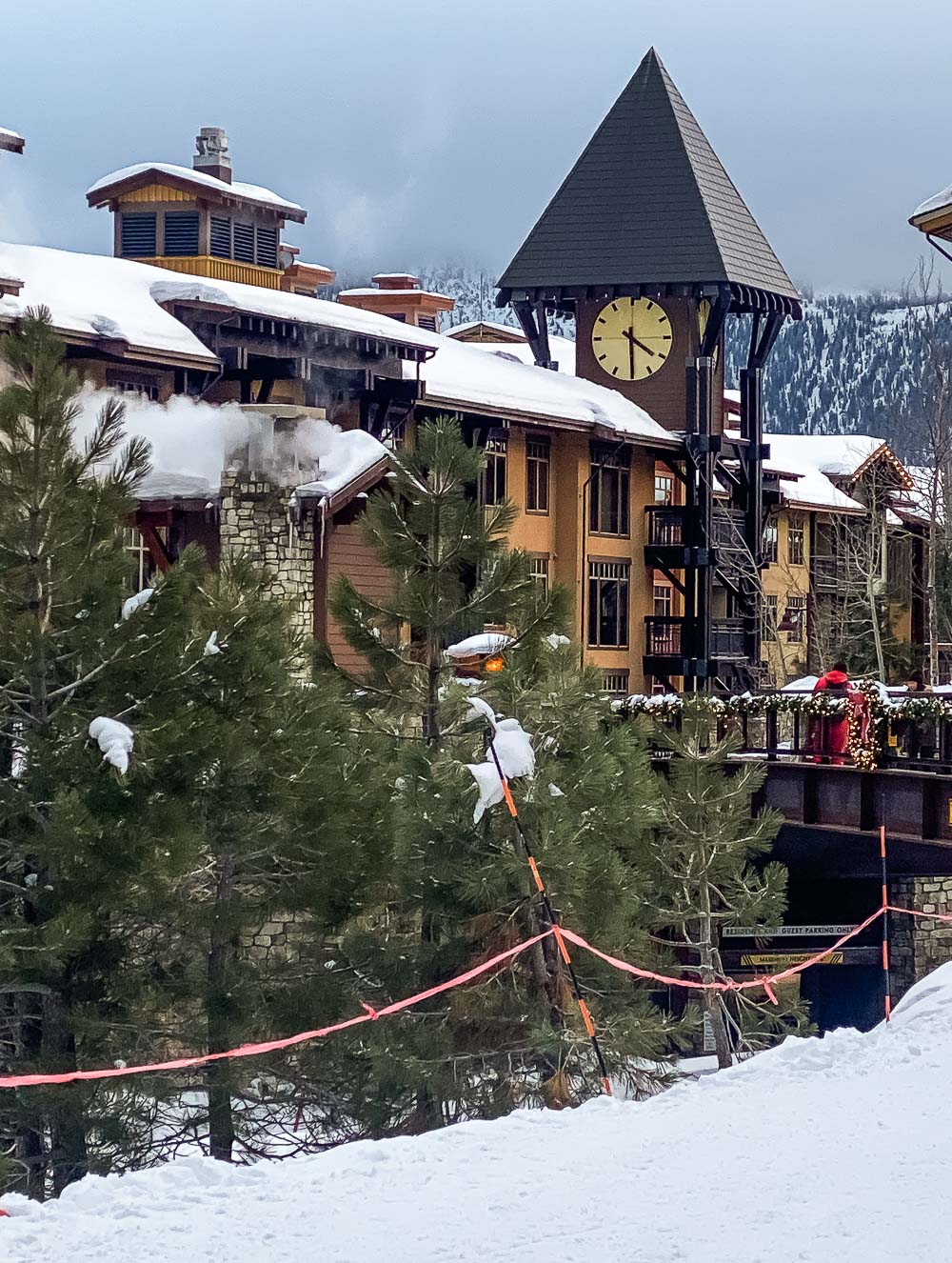 Yosemite National Park
Snowy mountain peaks, frozen waterfall, mounds of snow everywhere you look – sunny California certainly transforms into a winter wonderland in Yosemite National Park. And with this new look comes a myriad of winter sports. From skiing to snowboarding and snow tubing, the park keeps all its visitors busy and entertained. The Curry Village Ice Skating Rink, set in the heart of Yosemite Valley, however, goes a step further. It lets you perform your best winter ice dance while gazing at snow-covered Half Dome in the distance.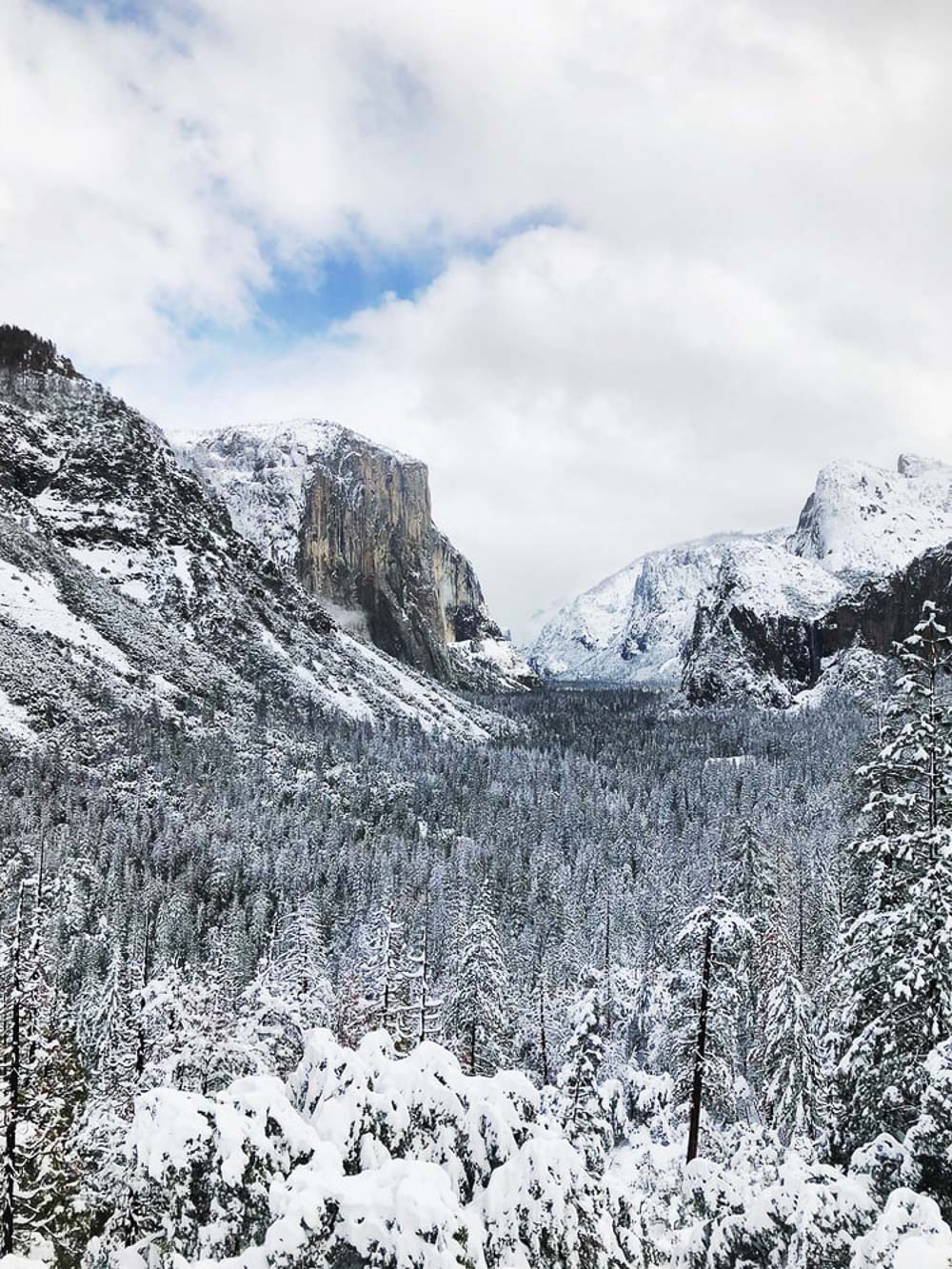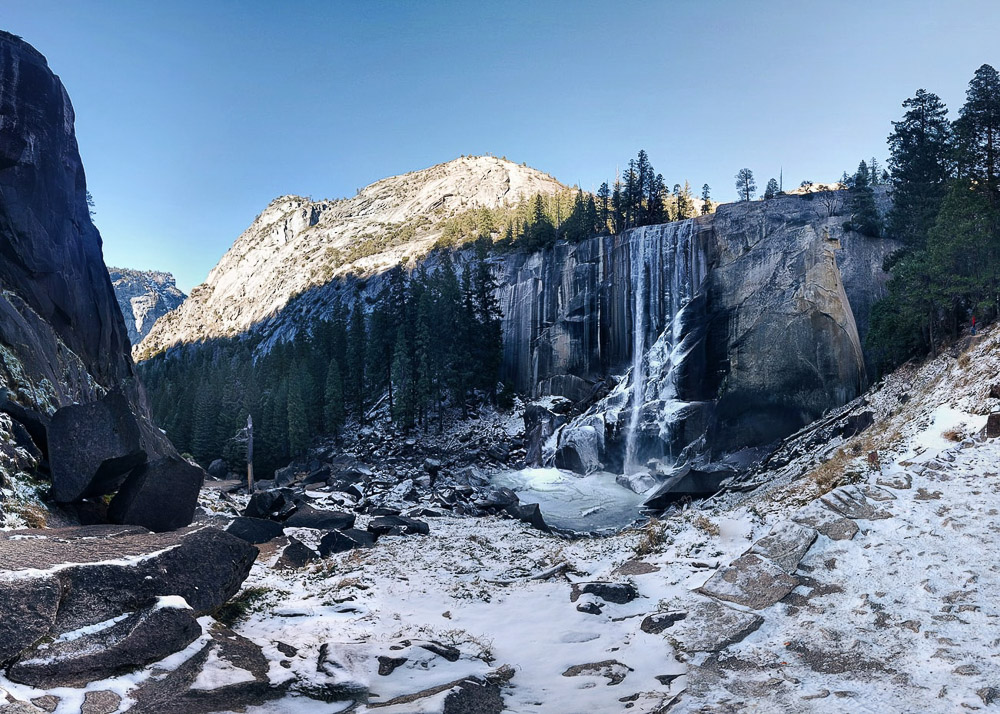 Sequoia National Park
In Sequoia National Park, you will find not just snow but also some of the tallest trees in California and the largest tree in the world. And what can be better to stare at in winter than the still giants covered with puffy blankets at their tops and crisp white carpets at their feet?
The snow season in Sequoia National Park lasts from December until May. During this time, a soft while quilt about 40-45 inches thick covers the park's ground that leads to winter road closures. The areas that stay open, though, offer an abundance of ski and snowshoe trails to traverse through in a California's winter wonderland.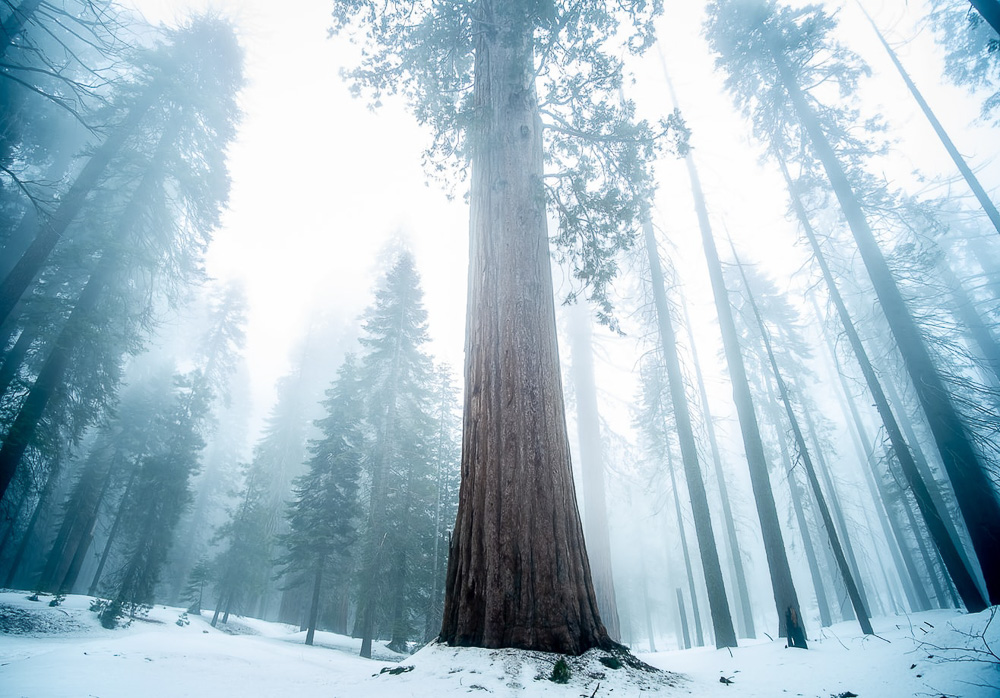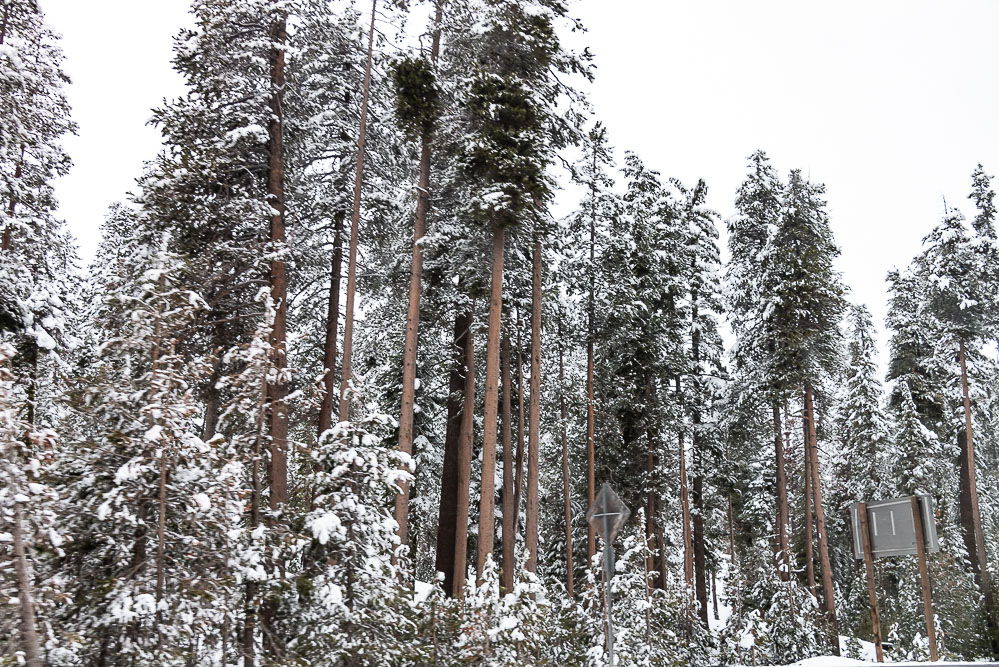 Kings Canyon National Park
While you can visit Sequoia and Kings Canyon National Park in one day most of the year, the winter conditions and heavy snowfalls put a halt on your travel plans. A section of the highway that connects both of these parks remains closed during this time. This, however, doesn't have to prevent you from enjoying snow and beautiful winter in Central California. To start off, go for sledding, cross-country skiing, and snowshoeing. Finish your winter adventures in Kings Canyon with snowball battles and spectacular views of Grant Grove Village.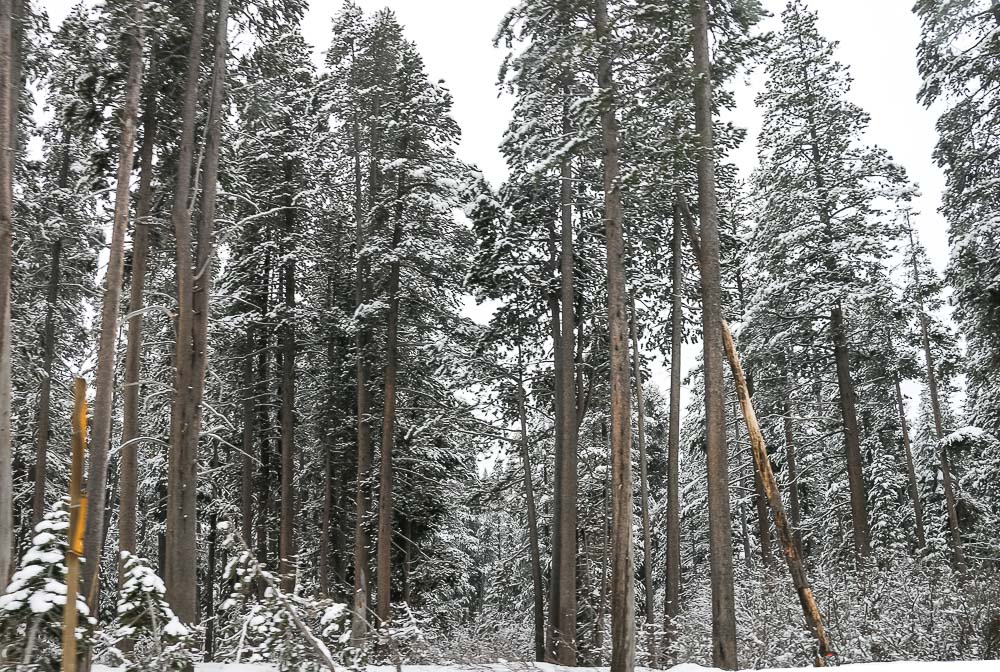 The Best Places to Find Snow in Northern California
Lake Tahoe
Lake Tahoe is hands down one of the most popular winter getaways in the Golden State. This part of California where piles of snow cooperate with astounding views of the glistering lake makes the winter season look so magical. Home to picturesque Emerald Bay State Park, the area is filled with such fun activities as skiing, snowmobiling, and ice skating.
The snow season in Northern California usually starts in early October. The fresh powder envelopes the highest peaks of the Lake Tahoe area, signaling of a quick arrival of the heavy snowfalls. The last snow of the season falls in June. However, the new layers of the winter wonderland often stop coming in May.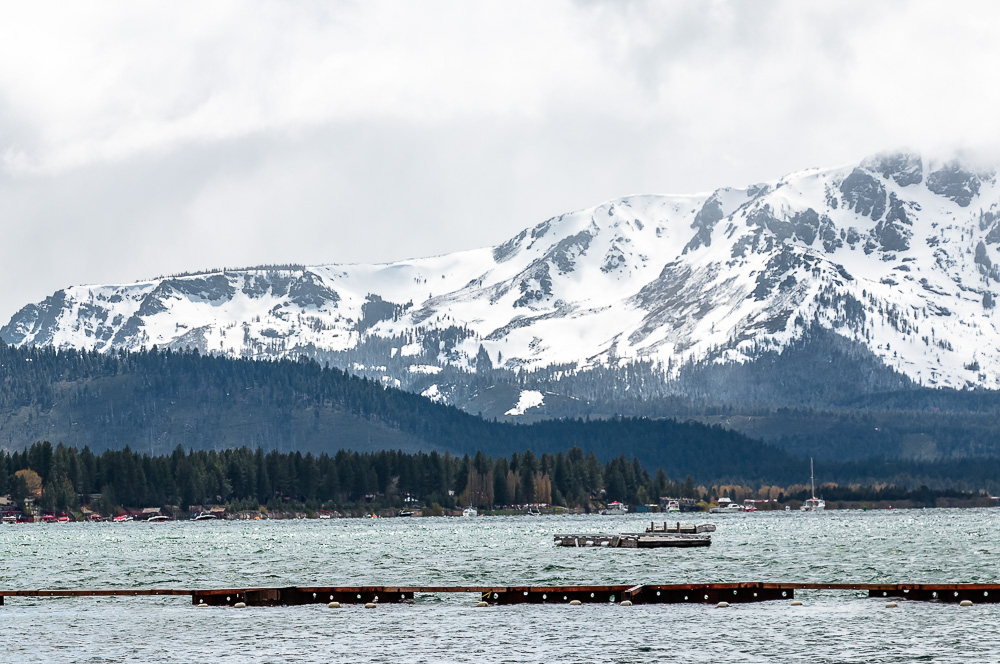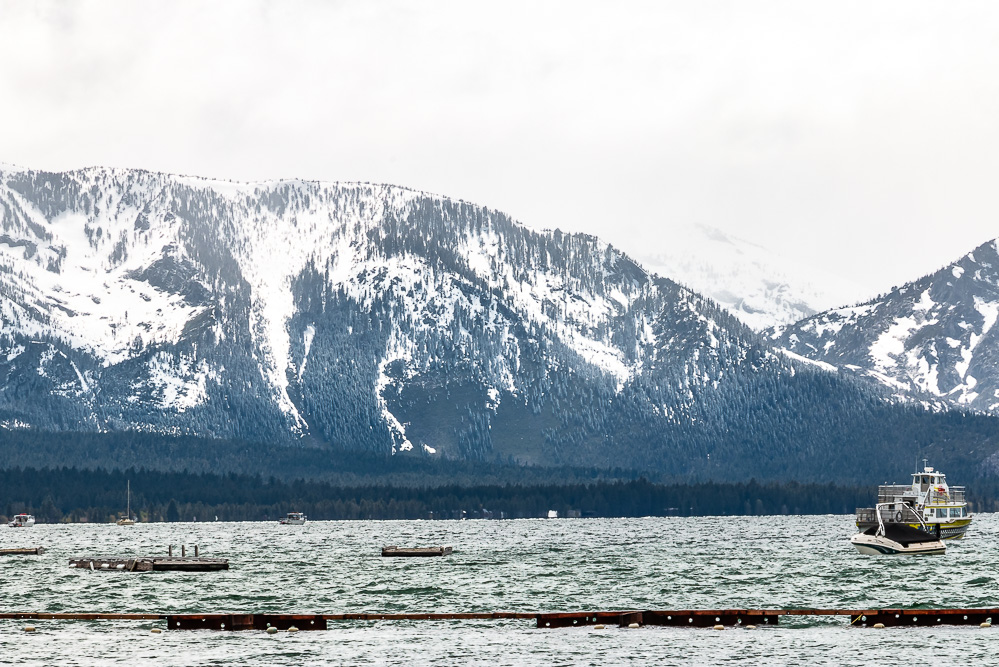 Eldorado National Forest
Late fall bring first snow and marks the beginning of the winter season in the Eldorado National Forest in Northern California. And like in some other parts of this region, the magical time of the year can endure until June here. For the winter-loving residents of California, it only means more snow to have snowball fights, build snowmen, and sled until they can't move. Apparently, even the Golden State can't resist the joy and magic of winter with its heavy snowfalls.