Rain is the ultimate spoiler of any travel. Is it?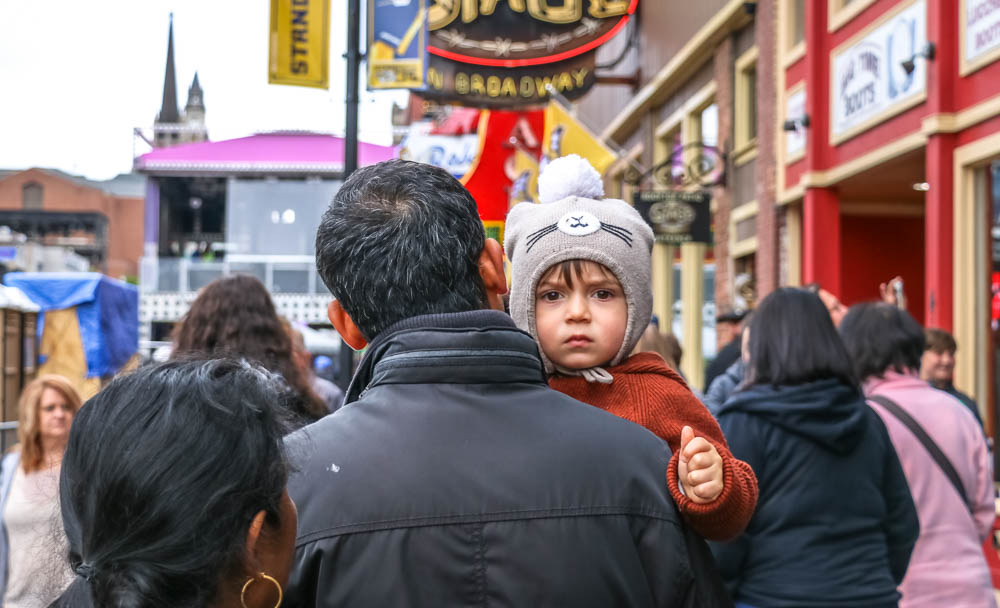 What to Do when It Rains where You Travel
Rain is an unpredictable natural phenomenon. Even when all weather forecasts declare that the week you travel to a new country or continent, not a trace of rain is expected, nature can still release its tears without any warnings. And when it does, you feel like your vacation is ruined.
We've been extremely lucky with the weather during most of our travels. Unseasonably sunny sky accompanied us during our Alaska trip in late summer when the rainy season normally starts. Hawaii welcomed us with the overcast weather and a few drizzling outbursts in March. Locals know that the beginning of the spring when the rain descends on the tropical islands frequently is probably not the best time to plan your trip.
But recalling all these positive, rain-free or almost rain-free travel experiences, somehow I tend to focus less on the not so "dry" days of other trips… Traveling when it poured rain for days on end. Outdoor excursions that were cut short because of the unfavorable weather conditions.
The truth is it doesn't even cross my mind to say that those trips were ruined. We found as much beauty in a rainy morning journey to the Capilano Suspension Bridge in Vancouver, Canada, as in the sunlit streets of Munich and Zurich.
It's a cliché to say but beauty truly lies in the eye of the beholder. A little bit of open-mindedness also goes a long way. In essence, it's your perception, your outlook on travel and life itself is what makes or breaks a trip.
With that said, here are a few ways to make the most of your travel when it rains. You will also find a few tips on how to avoid any rainy experiences, if even a drizzle makes you want to forget about traveling altogether.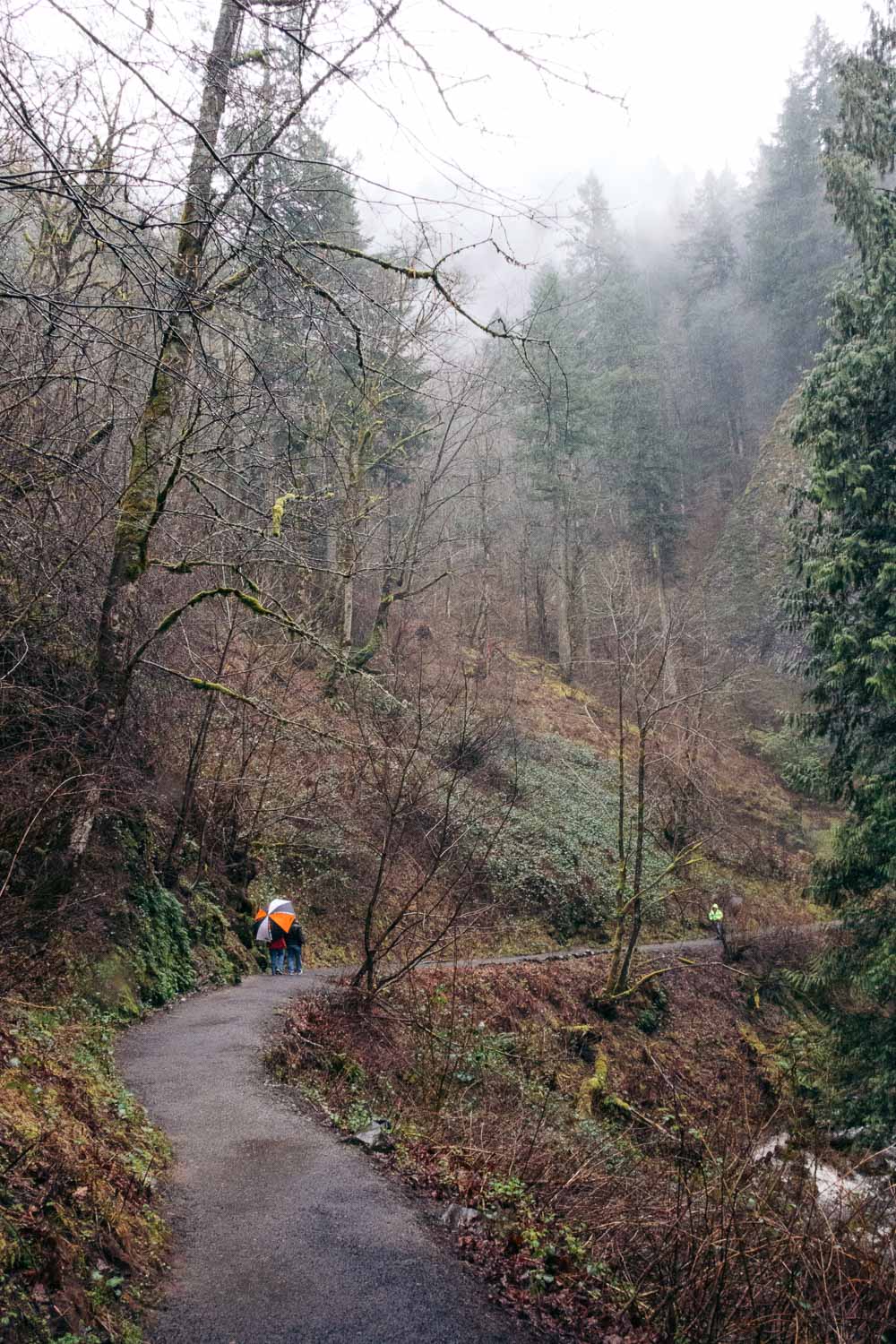 6 WAYS TO MAKE THE MOST OF YOUR TRAVEL WHEN IT RAINS (OR AVOID RAIN)
1. Keep an Open Mind
Ideally, you would want to explore a new destination without any rainy interventions. A sunny, rain-free season opens greater opportunities to discover new places, find popular and hidden locations, and observe locals in their most natural, relaxed states.
But the weather often doesn't wait for your vacation or business trip to end before opening a rainy portal above the place you visit. If you are lucky, the rain lasts just an hour or less, giving you enough time to take a breath from all your walking and exploring before embarking on a new, post-rain adventure.
In some parts of the world, the rain is, however, a never-ending story. Once it starts, it lasts forever. And this is the time when you should keep an open mind. Use this unfortunate situation to visit places and do things you would never consider doing otherwise.
A few years ago, I traveled solo to Ireland and the Netherlands in mid-fall. While the sky over Amsterdam couldn't stop crying, the Emerald Isle rejoiced in the unseasonably bright sunshine. The rain did finally break through on my last day in Dublin. But instead of focusing on the negative, I welcomed it as an excuse to step inside the historical Christ Church Cathedral and the world-famous Trinity College Library.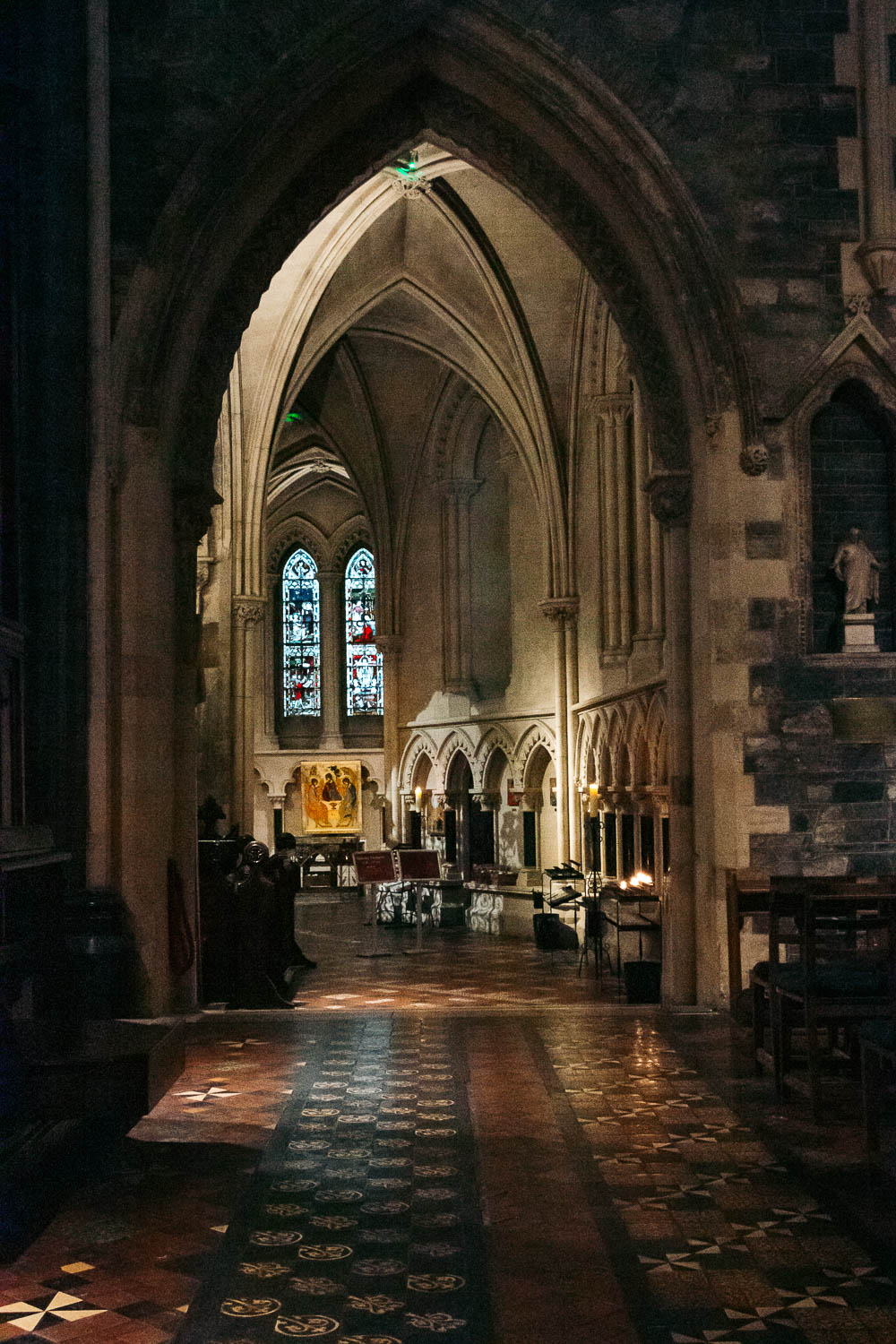 2. Avoid Rain: Travel during Non-Rainy Seasons
The best way to avoid the rain is to travel during the non-rainy season. Research the place you plan to visit. Find out what are the rainiest and driest months there. Once you narrow down your travel time, check out the weather forecast for those specific days or weeks. And only then book your flights and finalize your travel plans.
But let's be realistic, you can't predict weather with 100% certainty. The rain can still happen. But the chances of it spoiling your vacation are significantly lower.
On the other hand, the non-rainy season is usually the peak season. Thousands, millions of people travel during this time. The influx of visitors triggers the rise in prices on airfares, hotels, and restaurants. So you end up paying double or even three times more for a chance to escape the rain.
I can count on the fingers of one of my hands the number of trips we deliberately took during the ideal travel season. Fewer crowds and better travel deals, even with a little bit of rain, look far more acceptable to us. And yes, we still check the weather forecast before every trip, not to find out if it's going to rain, but to see what to pack.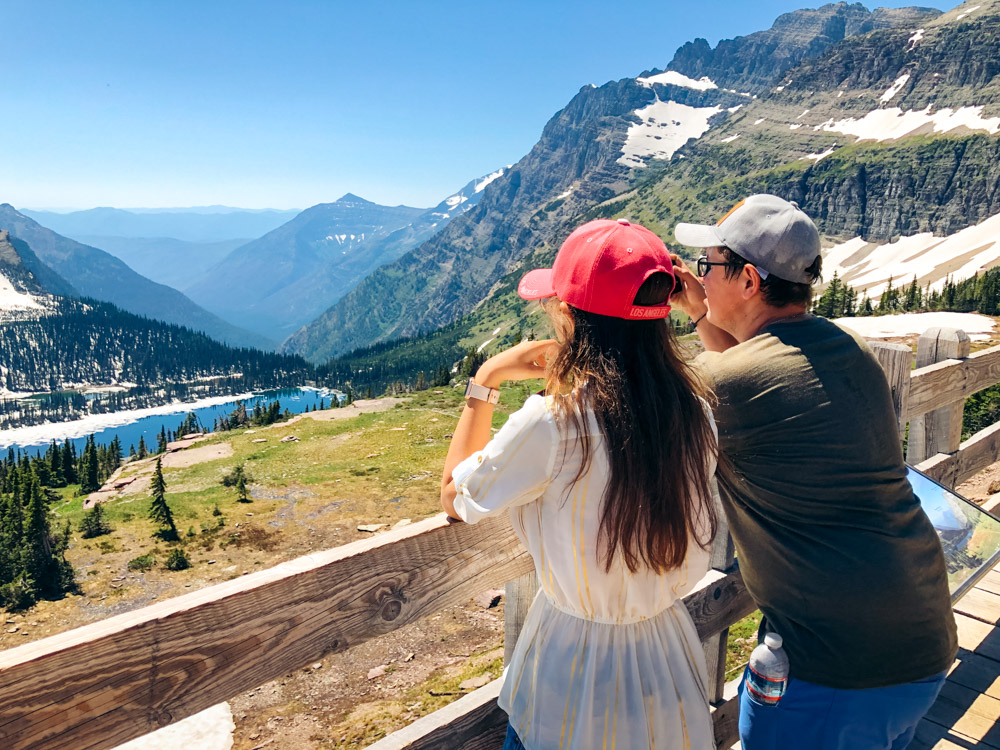 3. Pack for Rainy Season
If you are an all-season traveler who can tolerate any rainy interventions now and then, the next thing you should think about is what to pack. Umbrellas and raincoats are essential, especially during the rainy season.
If you travel to a place where you are going to spend a lot of time outdoors, be sure to wear a waterproof outfit head to toe. Otherwise, check the weather forecast beforehand, and venture outside during a non-rainy window. This simple tip saved our hiking excursion in Rocky Mountain National Park last year.
And don't forget about shoes. Bring on your travels only those that are water-resistant, unless you don't mind to go shoe shopping. I made this mistake in Rome when we visited it in early March a few years ago.
The city was unseasonably cold. And it rained a lot. After the first day, I ditched my non-waterproof shoes, soaking wet by that time, and got a new pair of faux leather boots. Italy is known for its high-quality shoes. I wear my boots non-stop during the rainy season now and can't remember what I was doing without them before.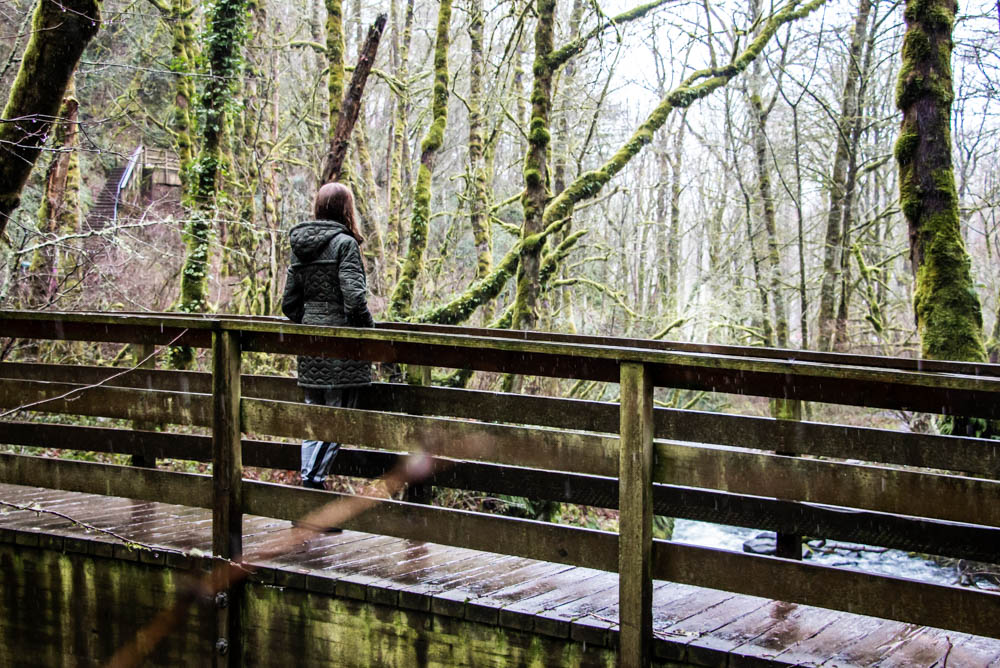 4. Have Plan B
The truth is, though, we don't wish for any rain when we travel. Dry, even if it's overcast, weather is what every traveler hopes for. Yet rainy mishaps still occur, so plan for a potential weather change ahead of time.
It's somewhat easier to have plan B when you travel to a new city. You can always visit a museum or gallery, immerse yourself in a new culture, and learn about local customs and traditions. These discoveries, imposed on you by the unfavorable weather conditions, can enhance your travel experiences more than you can ever imagine.
A foodie can go on a culinary quest and explore one eatery after another. The rain normally has little to no objections against this type of activity. Often, it's quite the opposite. A hot soup or cup of herbal tea tastes so much better to the sound of raindrops descending on the window outside.
Outdoor adventurers have fewer options to hide from the rain. There are simply no tree houses on most of the trails where you can sit and wait for the rain to stop. Yet the rain is not an excuse to skip a trip to the great outdoors during the not so ideal for travel season. You can still enjoy nature to the fullest. Just stick to shorter trails and roadside overlooks on rainy days and leave longer hikes for sunny weather.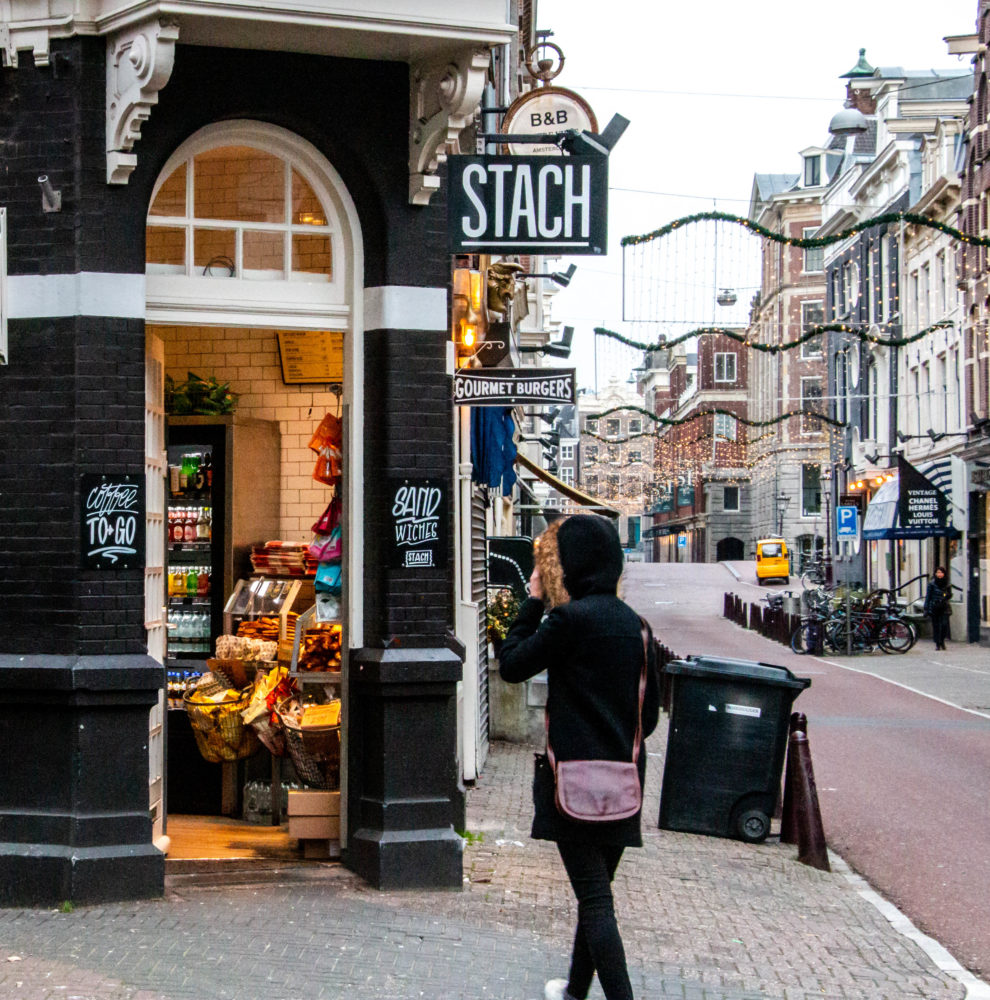 5. Travel in the Rain without Alternative Plan
Sometimes no plan is a good plan. Just jump in a car and drive around and enjoy the intensity of natural colors the rain brings out. (Walking in the rain may not suit every traveler).
It didn't occur to me how much the greenery changes during or right after the rain until our trip to Nashville, Tennessee. It was one of those rare travel experiences when it rained all the time.
We mostly explore the city from our car. Despite heavy clouds and a rainy veil – sometimes too thick to drive, sometimes just a drizzle – we couldn't notice how green everything was. The colors of the trees were so intense, so rich.
Ironically, the rain stopped on our last morning in Nashville. We had just a few hours before we needed to head to the airport. So we swung by a lake park for a little hike. Sun rays, not raindrops, adorned the leaves of the trees now. It was beautiful (and we could finally take longer walks), but the depth of the green we saw when it was raining was gone.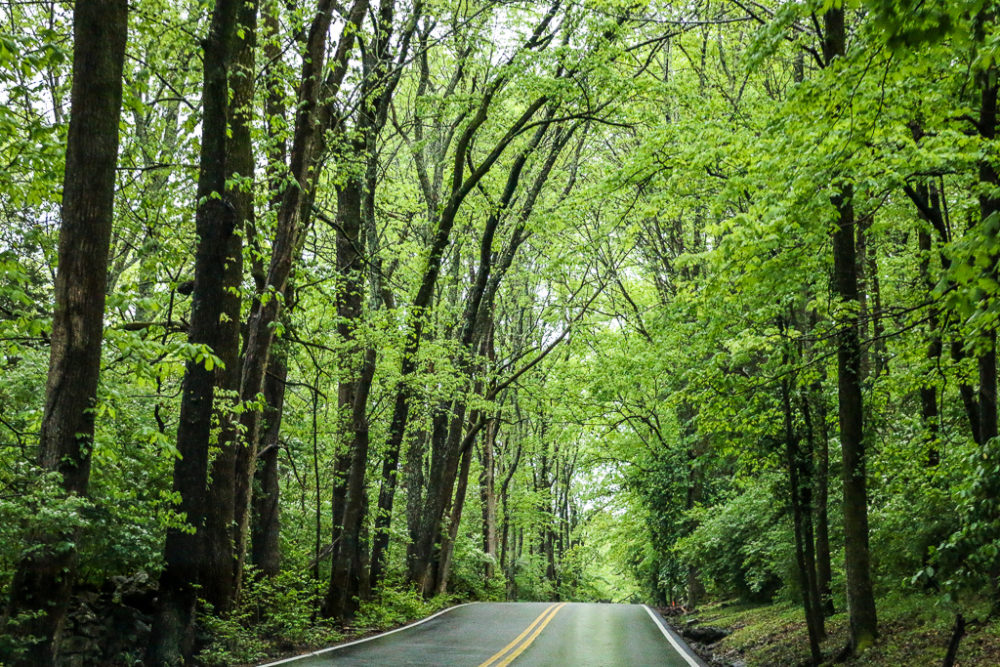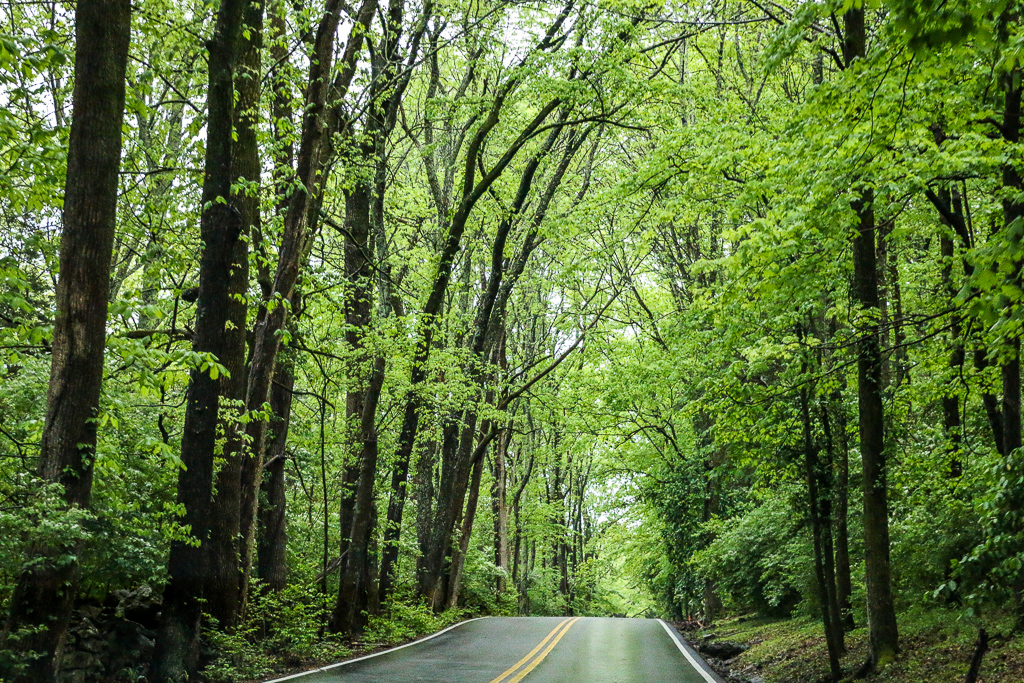 6. Embrace Unpredictable Weather Conditions
You can plan your travel itinerary to a T, choose the time when the chances of rain are zero… All these efforts to no avail. Unpredictable circumstances seem to wait for you around every corner.
And if it's a rainy situation you need to deal with, simply embrace it. Wake that little kid inside you and walk outside. Feel the rain on your skin. Breathe in fresh air. Admire invigorated colors. Who knows, maybe thousands of other travelers are doing the exact same thing at the exact same time somewhere else in the world.