They say no route in Dublin goes without passing a pub. I tried to question this saying and failed. However, while proving myself wrong, I learned many other things about the city. These experiences gave me enough information and insight knowledge to prepare this Dublin travel guide. In it, I'll share some of the top attractions the city is proud of along with the best places to eat, and stay.
HERE IS DUBLIN TRAVEL GUIDE THAT INCLUDES TOP ATTRACTIONS, PLACES TO EAT, AND STAY
In this Dublin travel guide you'll find:
A quick travel guide to Dublin location
A beginner's travel guide to Dublin culture
Top tourist attractions in Dublin
Where to stay when you travel to Dublin
Best places to eat and drink in Dublin
A quick travel guide to Dublin transportation
A Quick Travel Guide to Dublin Location
Dublin is the capital of the Republic of Ireland and the largest city in the country. In fact, it's the only city in Ireland with population over one million. The Irish capital is located at the mouth of the River Liffey on the east coast within the province of Leister. On the south, Dublin neighbors the Dublin Mountains that are a part of the Wicklow Mountains, the largest upland area in the country.
While, at first glance, the River Liffey doesn't have anything in common with the name of the city, it's a reason why Dublin got its name. In truth, two rivers were involved in this tale. The River Poddle met the River Liffey to form a deep, very clean pool at Dublin Castle. When Vikings invaded the city, they polluted the pool. And crystal clean water got so dirty, that the place became known as dubh linn or "black pool" from the Gaelic.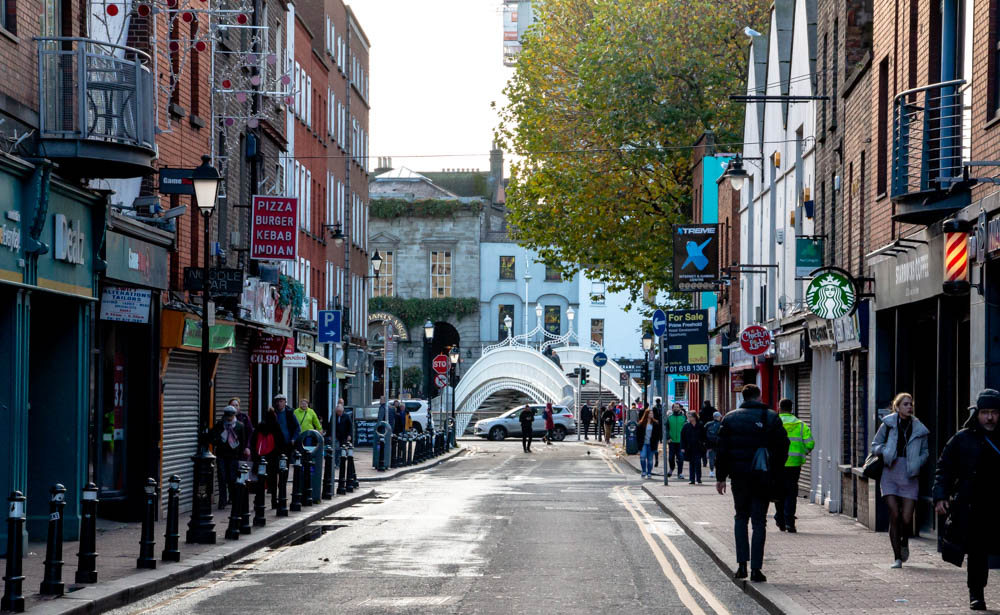 A Beginner's Travel Guide to Dublin Culture
Just as you'd predict, Dublin, a UNESCO City of Literature, is a hometown of many prominent Irish people. It introduced to the world such figures as William Butler Yeats, George Bernard Shaw, Samuel Beckett, Oscar Wilde, Jonathan Swift, and Bram Stoker, the author of Dracula. The list is in no way complete. However, as part of this Dublin travel guide it unveils cultural heritage of the city. A place that many travelers know only as a center of Irish pubs.
But written works are not the only form of art that travel from Dublin to the other parts of the world. Music is another popular topic in the city and country. In fact, traditional Irish tunes are as popular as Temple Bar itself, most popular neighborhood in central Dublin. Moreover, the city has extended its international cultural influence through such musical bands as The Dubliners, U2, The Script, and Westlife.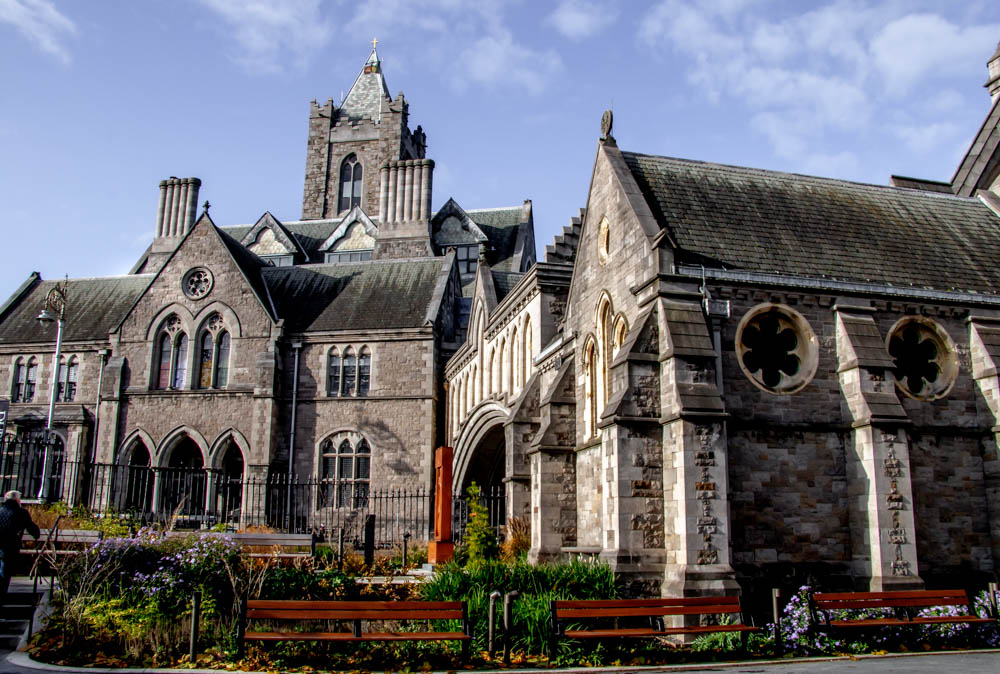 Top Tourist Attractions in Dublin
Guinness Storehouse
But as it always the case, after going through a quick travel guide of history and culture of Dublin, you want to dive into some fun activities. And the Guinness Storehouse is the right place to start. Regarded as the most visited attraction in Ireland, this place tells you everything from A to Z about Ireland's famous stout. Get ready to learn tales, facts, and what it takes to make a perfect pint of Guinness when walking through each floor of the building. To top it off, beer tasting and a rooftop bar might help you digest new information quicker.
Temple Bar
Dublin travel guide can't be complete without a visit to Temple Bar. Even if beer is not your first choice of drink, this busy riverside neighborhood will entice you with authentic Irish culture. We are talking about folk music, traditional Irish cuisine, brightly colored buildings, and of course traditional pubs. On the other hand, if you decide to have a drink or two, make sure not to get too tipsy. You still want to remember how much you pay for that pint of beer. As a matter of fact, so often tourists don't realize that a single pint of beer in the Temple Bar can cost as much as 18 euros.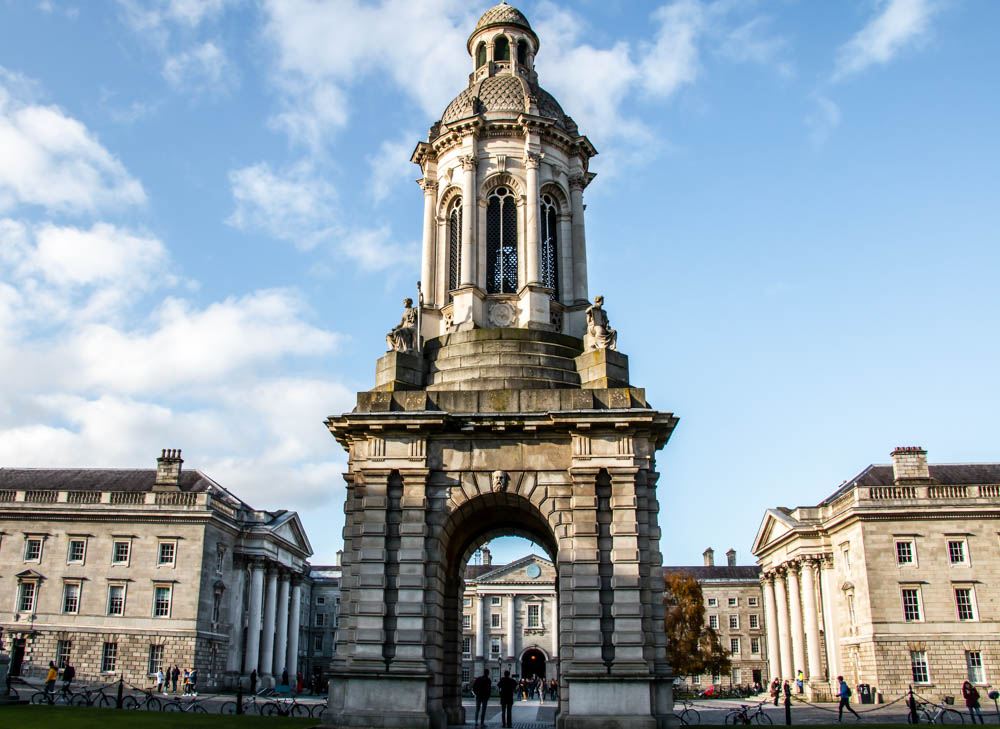 Trinity College
As this Dublin travel guide mentioned above, the city is worldwide known for its cultural heritage. Moreover, apart from being Dubliners, majority of its prominent citizens had one more thing in common. At different points in time, they called Trinity College their alma mater. One of the oldest universities in Western Europe, up to this day the College welcomes all visitors.
If studying here doesn't fit your plans, you're free to walk around, or take guided tour. Either way, make sure to use this travel guide advice and add visits to the Library of Trinity College and the Books of Kells to your Dublin itinerary. For those who plan to visit Trinity within the next few years, check out the status of the Books of Kells beforehand. During my recent visit replica of the Book replaced the original, which was sent for restoration.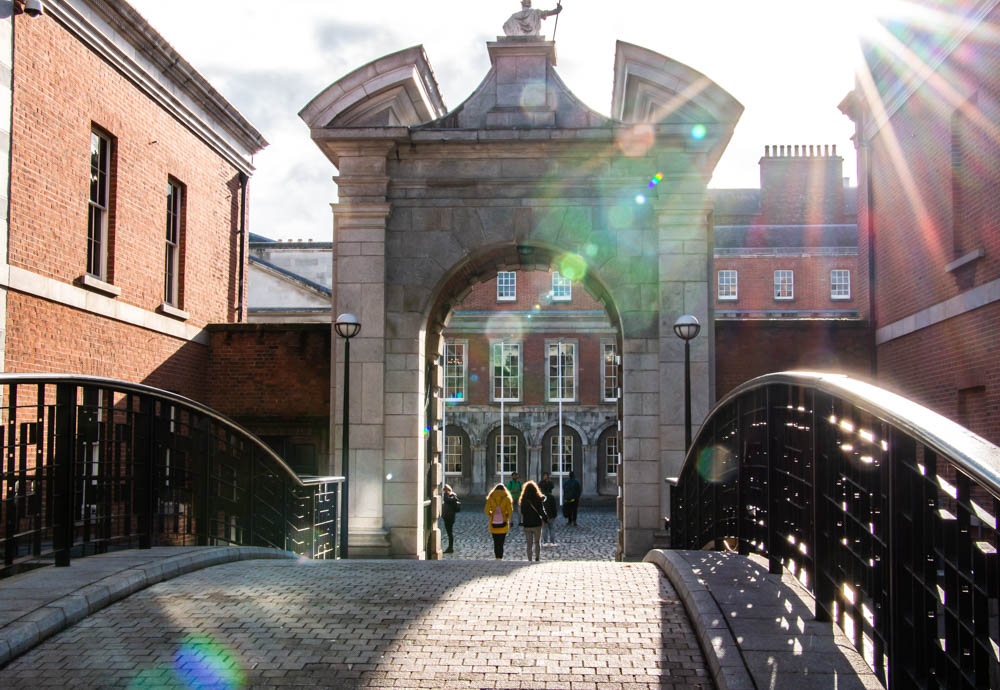 Dublin Castle
Dublin Castle is one of the most important historic attractions in Dublin. Built in the early 13th century, it served as the headquarters of British administration in Ireland. In 1922, following Ireland's independence, Dublin Castle became the seat of the new Irish government. Today it's a major Irish government complex and conference center. Moreover, it doesn't cease to attract Dublin's guest and impress them with its rich history and splendid décor and artifacts.
Kilmainham Gaol
Formerly a prison, Kilmainham Gaol is a museum in Kilmainham, Dublin. The building serves as reminder of the traditions of militant from the rebellion of 1798 to the Irish Civil War of 1922-1923. Many revolutionaries were imprisoned and in some cases executed here. But Kilmainham held not only the leaders of the rebellions. Thousand of ordinary Irish citizens were detained here for all kinds of crimes including stealing food and petty offences. Today only guided tours are allowed on the territory of Kilmainham Gaol. Moreover, try to book your ticket in advance, as the groups are usually small.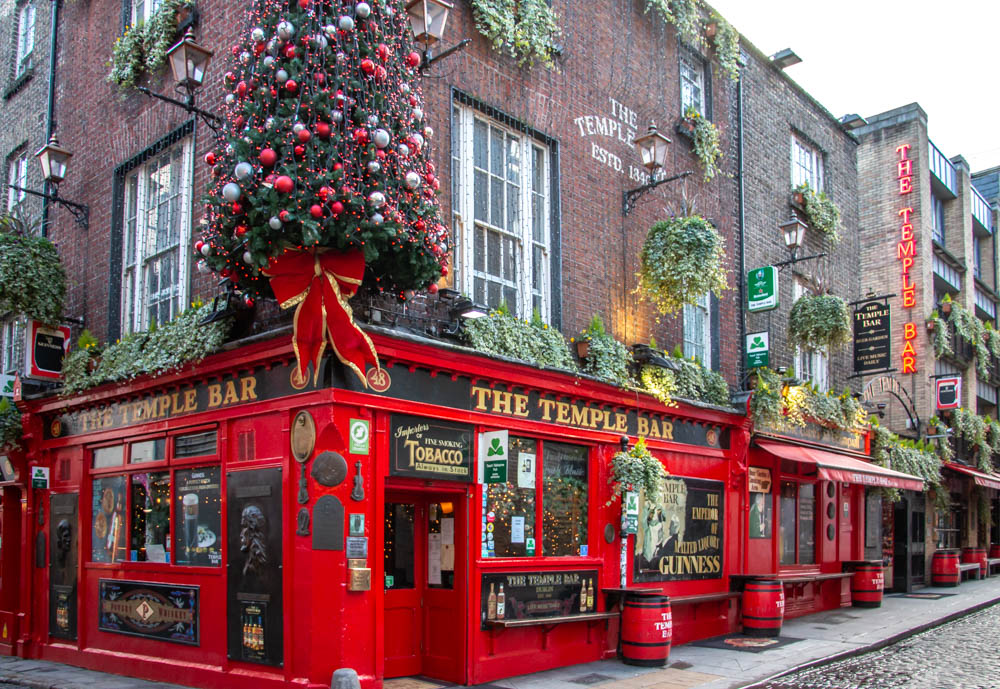 Where to Stay when you Travel to Dublin
Like most Western European cities, Dublin is expensive. And while you can find good deals or even free entry to many of its attractions, accommodation can really take its toll on your budget. Thus, to accommodate all its visitors, Dublin offers different kinds of housing that can suit backpackers and luxury travelers alike. We start our travel guide to Dublin accommodation from budget-friendly hostel and hotel. Later you'll find a couple of recommendations for luxury travelers.
Generator Dublin
If you're equally concerned about money and location, Generator Dublin is a place for you. This hostel is located near major attractions such as the Jameson Distillery and Smithfield Chimney Viewing Tower. Dublin Castle and the Guinness Storehouse are just a ten-minute walk away. On top of that, guests enjoy free Wi-Fi, late night bar, free walking tours along with shared and family rooms.
Maples House Hotel
For those who prefer to skip hustle and bustle of the center of Dublin, Maples House Hotel offers affordable standard and family rooms. The hotel is set in Glasnevin about 30-minute walk from the major tourist attractions. This family-run house-hotel strives to create a temporary home away from home for its guests. Therefore, you can count of their bistro-style restaurant for your breakfast and traditional bar for your last drink of the day.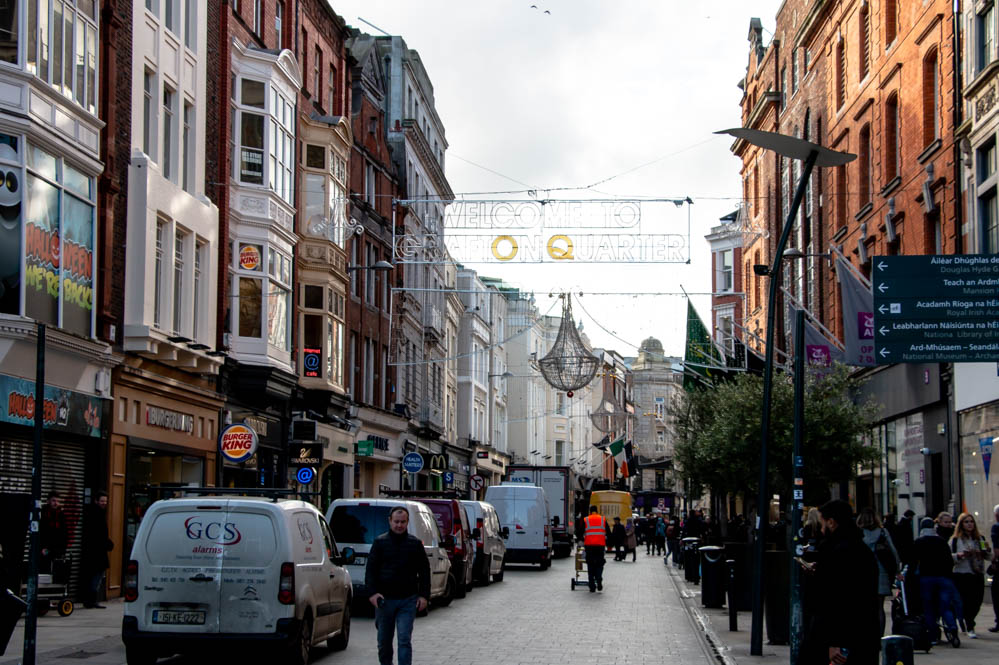 The Merchant House
Located in the heart of Dublin, The Merchant House is all you need for a unforgettable stay in Dublin. Built in 1720, and restored in 2005, this guesthouse offers luxurious suites just a few minutes away from restaurants, pubs, and historic landmarks. On top of free Wi-Fi, the guests are welcomed with chocolates and complimentary refreshments.
The Spencer Hotel
However, if you long for a classic hotel-style accommodation, our Dublin travel guide got you covered. The Spencer Hotel is here at your service. Settled about 20 minutes form the Temple Bar, it offers luxurious rooms with coffee and tea making facilities. Furthermore, the guests can recover form jet lag at Spencer Health Club that includes a fitness center, indoor swimming pool, sauna, and Jacuzzi.
Best Places to Eat and Drink in Dublin
Our travel guide can't be complete without mentioning some of the best places to eat and drink in Dublin. One thing before we start though. As the biggest city in the country, Dublin offers all kinds of cuisines. You can surely satisfy your cravings for Chinese, Indian, and Mediterranean food here. In this Dublin travel guide though we'll focus on classic Irish restaurants and bistros.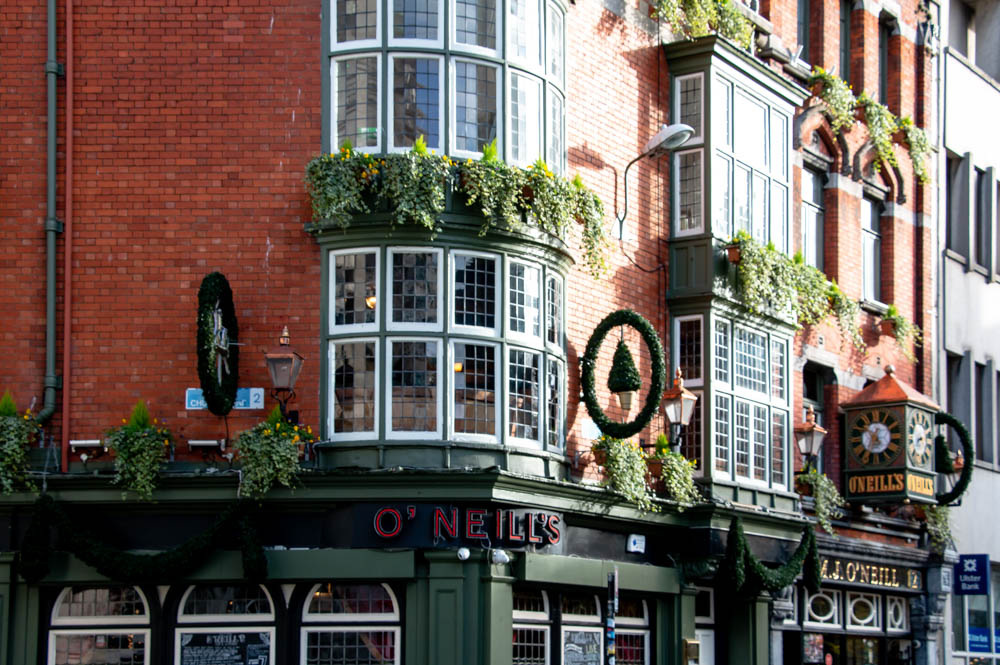 O'Neill Pub and Kitchen
2 Suffolk Street, Dublin 2, D02 KX03, Ireland
As locals confirm, O'Neill Pub and Kitchen is one of the best places to try traditional Irish cuisine. Even though your choices are limited during current reconstruction, you can still rely on their full Irish breakfast. A couple of main dishes and Irish stew with sandwiches are also too good to pass especially on a rainy day.
The Bank Bar and Restaurant on College Green
20-22 College Green, Dublin, D02 C868, Ireland
The Bank Bar and Restaurant on College Green, another popular place to eat in Dublin, is located a few minutes from O'Neill Pub and Kitchen. This elegant bar with live music, and beautiful décor will ensure you don't leave hungry or thirsty. Make sure to try their homemade soups and pie. Their full Irish breakfast will satisfy even a champion. Moreover, the restaurant caters for its vegetarian guest and offers such specialties as homemade vegetable tagliatelle, and roast root vegetable salad.
And before we go to the next item on our Dublin travel guide, it's important to mention that the menu in this place changes throughout the year. The Bank Bar and Restaurant on College Green uses local produce. Furthermore, it strives to serve a seasonally changing, farm-to-table menu.
Blazing Salads
42 Drury St, Dublin 2, Ireland
Blazing Salads is a heaven for all vegans and vegetarian living or visiting Dublin. A small vegetarian spot without a proper place to sit and eat doesn't look any special from outside. However, give it a chance and step inside. And this is all you need to become a loyal customer. From their sweet potato shepherd pie to savory stews, and millet and sweet potato burgers, it knows exactly how to win you over. Moreover, you can learn its secrets by taking contemporary cooking classes late in the evening.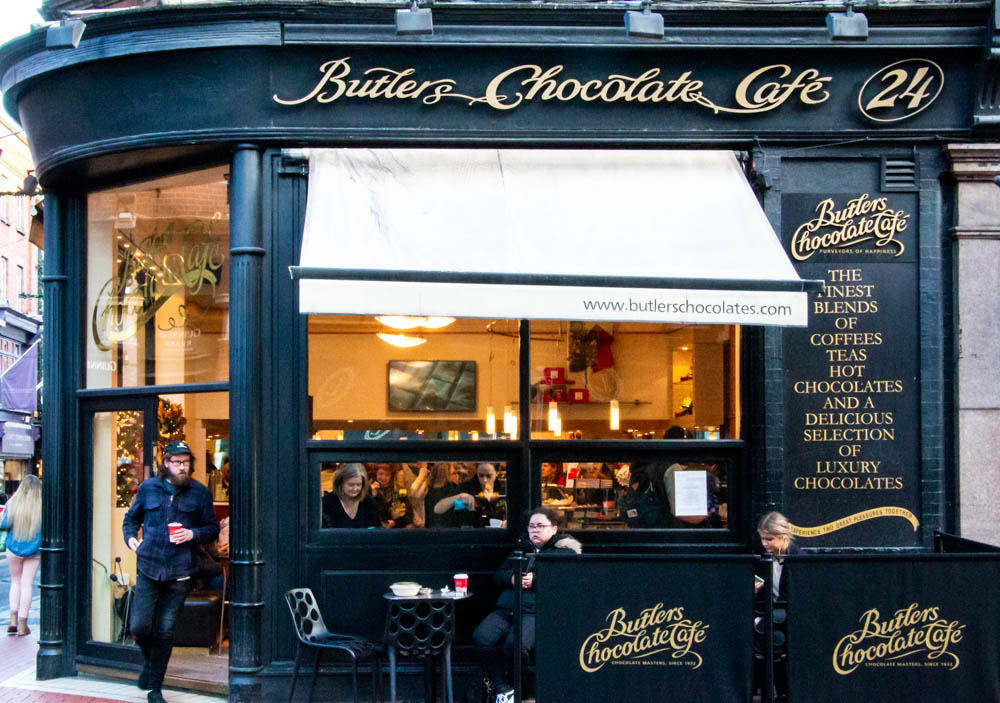 Butlers Chocolate Café
51 Grafton Street, Dublin 2, Ireland
When it comes to satisfy your sugar cravings, look no further than Butlers Chocolate Café. It's by far the sweetest spot in this Dublin travel guide. Wouldn't you agree after having a few of their chocolate brownies, caramel slices, muffins, and chocolate biscuits? And don't let me start about their chocolates. Although their sweets aren't intended for vegan shoppers, they overcome this shortcoming with delicious vegan hot chocolate.
A Quick Travel Guide to Dublin Transportation
As you probably already got the idea from this travel guide, getting around Dublin is easy. Due to majority of its attractions located in the center of the city, you can explore them on foot. Bicycling is the second best alternative to see Dublin. However, if neither of these options seem reasonable because of heavy rain or simply doesn't suit you, Dublin has second, third, and even forth alternatives for you.
Bus
Buses are the most common means of transportation and take the first spot on this quick travel guide to Dublin transportation. With Dublin extensive network of public bus routes, they make it especially easy to get to your desired destination. Moreover, you can use this type of transportation to explore even the suburbs.
Airlink Express
Use Airlink Express to get to Dublin City from Dublin Airport and back. Comfortable double-decker buses are the best and quickest option for your money. Two routes – 747 and 757 – run every ten minutes. Additionally, they provide free Wi-Fi, and space for your luggage, so you don't feel uncomfortable holding it.
DART
The DART (Dublin Area Rapid Transit) system is one of the fastest ways of traveling in the city. It runs along the coast of Malahide and Howth in the north to Greystones in the south, making frequent stops in the center of Dublin.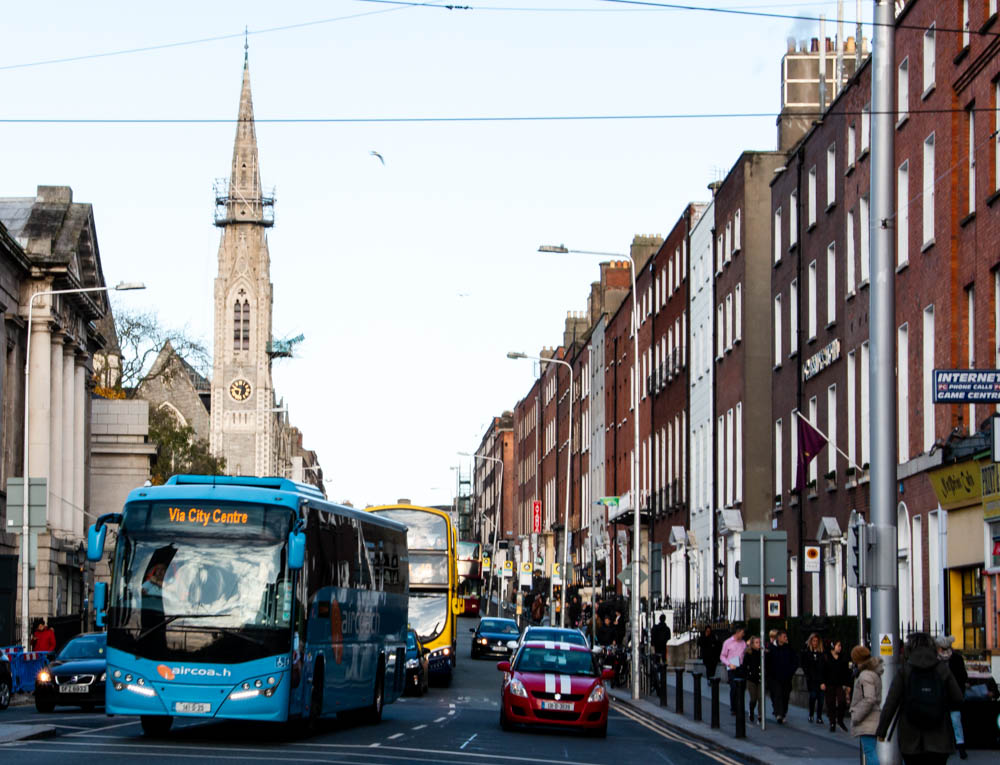 Luas
Luas (the Irish word for "speed") is the light rail system that connects the heart of Dublin with its suburbs. Trams run every five minutes at peak times and every 10-15 minutes at other times. Tickets for Luas are available at streetside vending machines.
Taxi
Dublin is believed to have more taxis than New York City. Taxicabs are available almost on every corner of the city. You can use them to get to Dublin City from Dublin Airport, explore the center of the city, and even the suburbs. Although flagging down a taxi is a normal practice in Dublin, this travel guide suggests booking your ride in advance.
DoDublin Freedom Card
If you spend about three days in Dublin, our Dublin travel guide suggests getting the DoDublin Freedom card. The card is your best investment when it comes to sightseeing and getting around the city. It ensures a worry-free use of Airlink Express, and Hop-on-hop-off bus including other means of public transportation in Dublin. The price of the card depends on the services you choose. Typically it costs between 27 and 35 euros.
Read more
Everything You Need to Know before Visiting Dublin for the First Time
17 Things to Know before Visiting Ireland for the First Time