Paraphrasing a line from a popular song, Dublin is not Ireland. Yes, it's stunning and adorable, but the Emerald Isle is much bigger and culturally diverse than its capital. On the bright side, you can explore most of the island in a few day trips from Dublin.
10 Excellent Day Trips from Dublin
Ireland is made for adventures and road trips. Everything in this country screams for your attention. While you enjoy famous pubs and bustling streets of the capital, ancient ruins, stunning cliffs, picturesque hills and pastures allure you to explore Ireland's countryside in a couple of day trips from Dublin.
Like majority of visitors of the island, I based myself in Dublin. Direct international flights, great food and accommodation options, plenty of things to do and see – there is no better place for your Ireland trip. But the main reason that prompted me to stay in the capital was excellent opportunities to explore most of the Emerald Isle in a few days trips from Dublin. And certainly, I made sure I had enough time for all these adventures and beautiful day trips from Dublin.
THE BEST DAY TRIPS FROM DUBLIN TO ADD TO YOUR IRELAND ITINERARY:
1. Spend a Day in Galway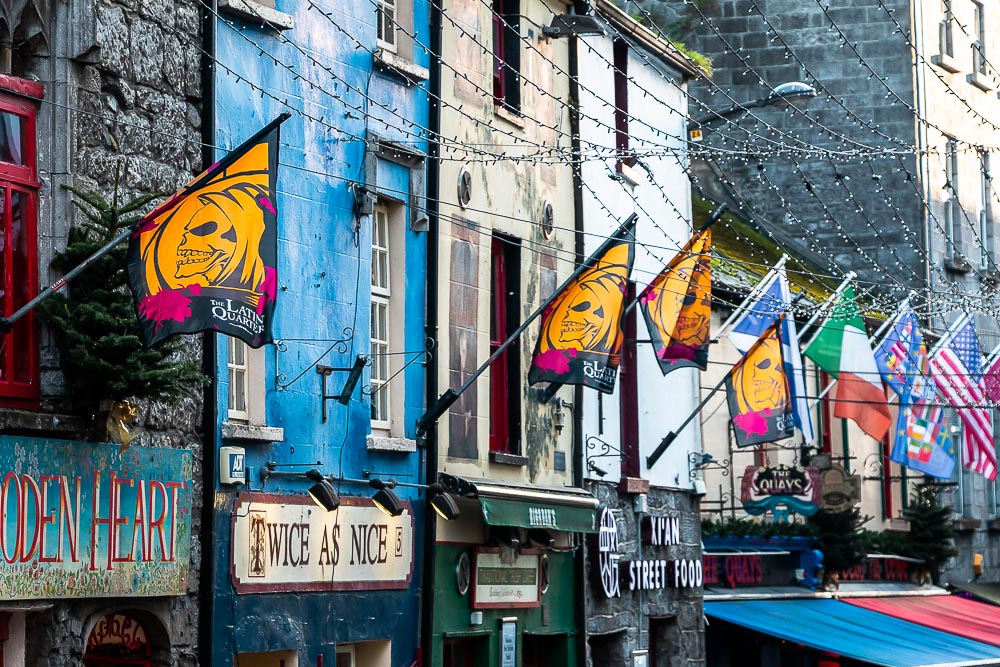 Located about 2.5 hours away from Dublin, Galway is one of the best day trips to immerse in traditional Irish folk music. Moreover, the place unveils secrets behind Irish craic, letting you experience famous pub culture and festivals of Ireland. And where there is a pub, there is alway traditional dancing and music. No wonder, the city is known as the Cultural Heart of Ireland. Buskers along with a rainbow of colors in Galway's Latin Quarters further define the unique and entertaining nature of the city. At the same time, The Long Walk, a row of colorful houses facing Galway Bay, welcomes you to experience quieter side of the city.
You can get from Dublin to Galway by bus or train. Many guided tours combine a visit to Galway with other Irish attractions such as the Cliffs of Moher. But if you have enough time, be sure to take two separate day trips from Dublin and explore these places individually. Each of them needs more than one hour you will otherwise get on a full-day guided tour from Dublin.
2. The Cliffs of Moher and Doolin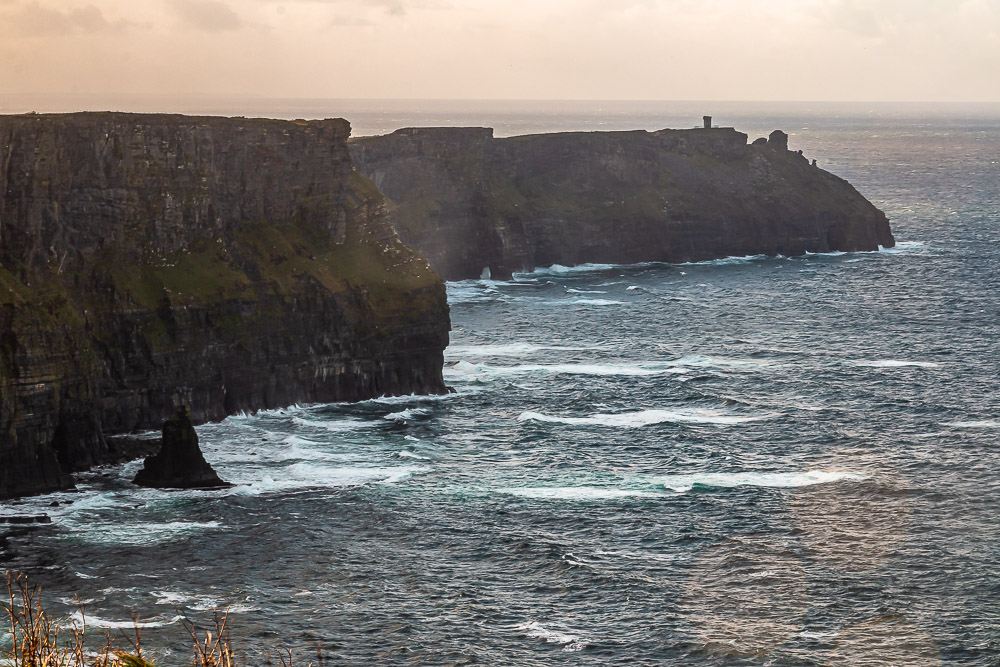 The Cliffs of Moher is one of the mandatory day trips from Dublin for nature lovers. The famous landmark on the west coast of Ireland let you experience gorgeous, yet proud and temperamental Ireland. Strong winds blowing from the Atlantic Ocean never once let you forget about the power of nature. And yet, the stunning surrounding along with its epic hiking trails dares you to challenge yourself and take one of the most unforgettable day trips from Dublin.
During their visit to the Cliffs of Moher, the visitors often add a stop at Doolin to their day trip itineraries. With colorful houses, authentic pubs, and green pastures surrounding it, the place let you take a pick at rural Ireland.
As with Galway, many tourist offices offer full-day trips from Dublin to the Cliffs of Moher with a quick stop for lunch in Doolin. Public transport isn't the best option as there are no direct busses or trains. Due to required transfers, such day trips from Dublin to the Cliffs of Moher can take up to 5 hours as opposed to 3 hours by car.
3. Day Trips to the Burren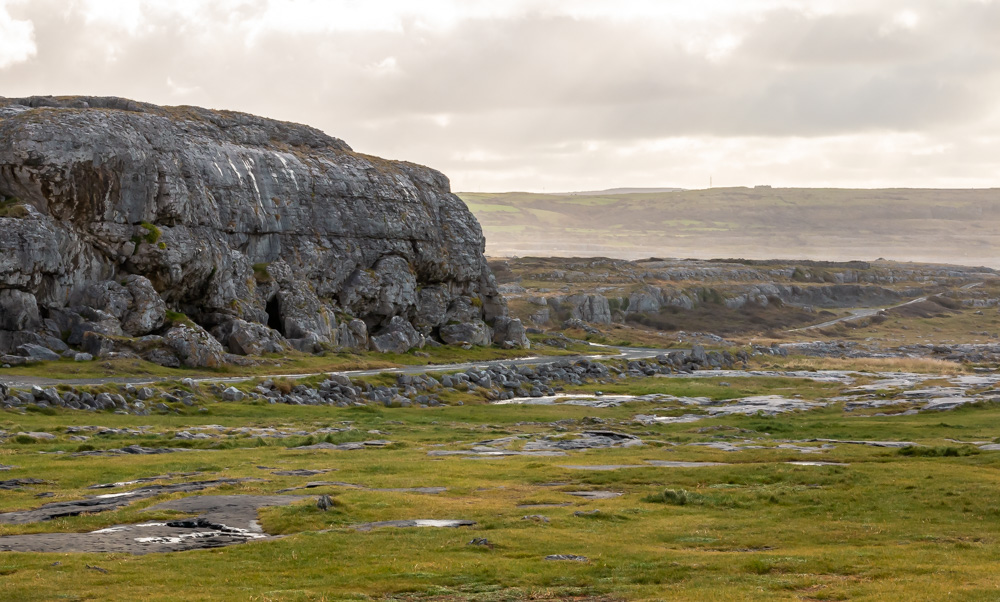 Many guided day trips from Dublin to the west coast also include a drive through the Burren, a unique lunar-like landscape of barren grey limestone. If the weather is favorable, your tour guide might let you get out of the bus for a quick 10-15-minute walk in the area. It's definitely not enough for one of the most beautiful and diverse in plants and animals places in Ireland. Thus, renting a car allows for a more fulfilled day trip from Dublin to see the natural wonders of the Burren.
4. Glendalough and

Laragh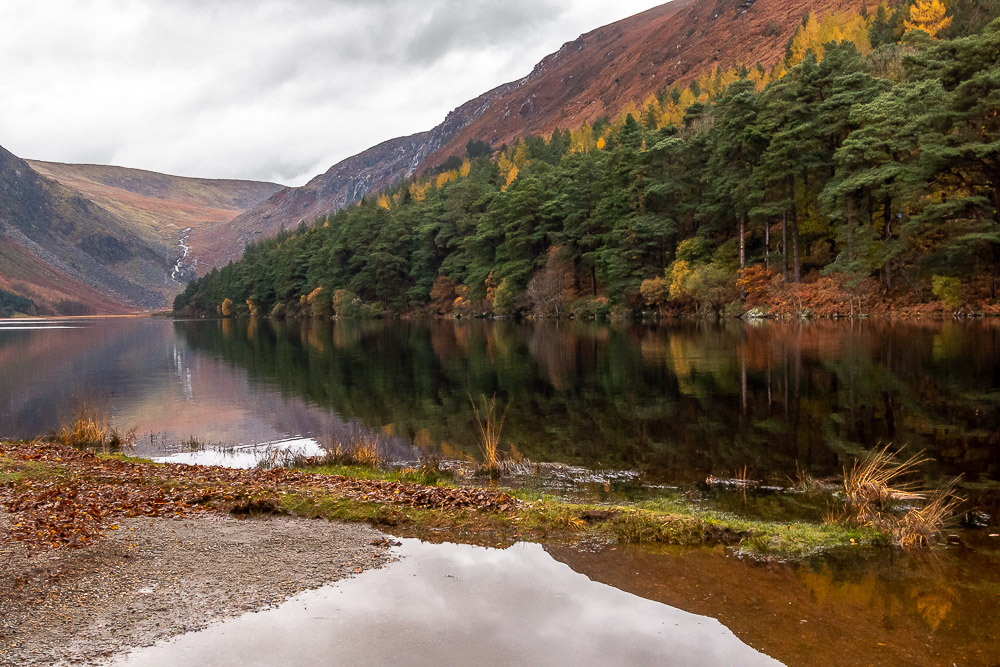 With just a little bit over one hour drive, Glendalough is one of the closest day trips from Dublin. This glacier valley in County Wicklow entices with an Early Medieval monastic settlement and two picturesque lakes in a walking distance. With direct busses from Dublin, you can reach the place in a little bit over one hour. Half- and full-day tours are also available. But if you want to make this visit one of the best day trips from Dublin, be sure to get a car. There are ample other places to see in County Wicklow, such as the village of Laragh, the Poulanass Waterfall, and Powerscourt Waterfall. And you surely don't want to miss them.
5. The Wicklow Mountains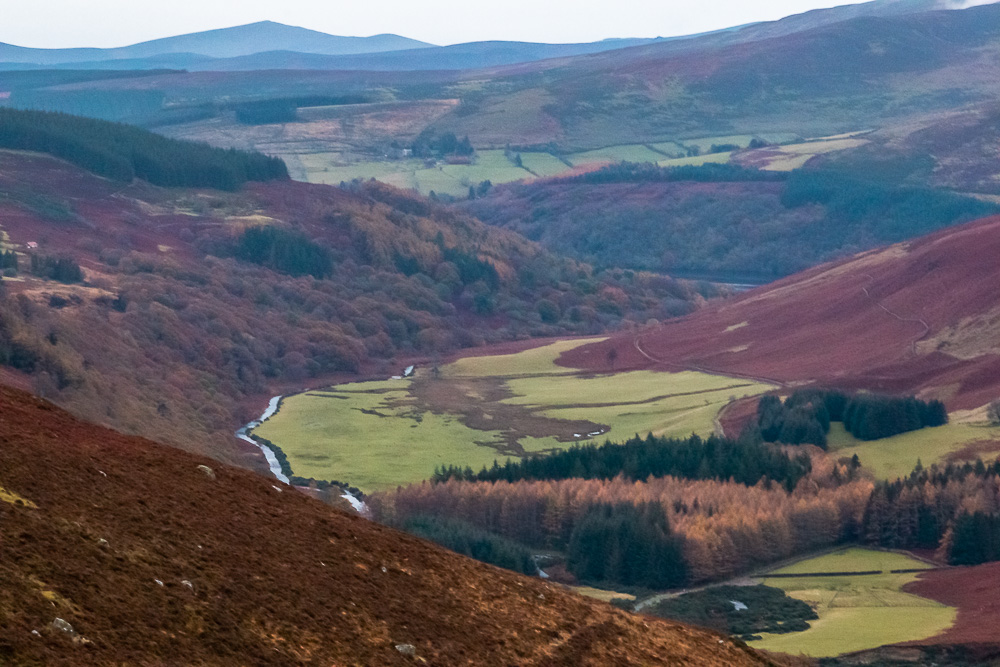 You can certainly combine a drive through the Wicklow Mountains with your visit to Glendalough. However, if you're aching for a deeper travel experience, be sure to devote a full day to your trip from Dublin to the mountains. On the other hand, with such epic hikes as the Wicklow Way and the St. Kevin's Way, one day still can be not enough.
6. Day Trips from Dublin to Belfast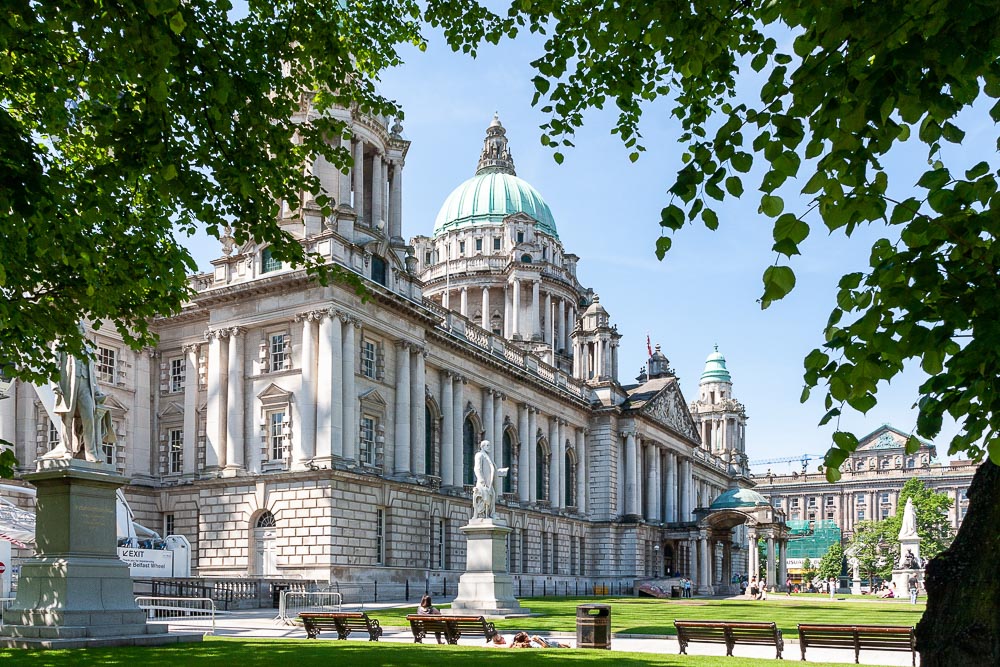 Northern Ireland needs at least a few day trips from Dublin to explore all its natural and cultural highlights. While technically a different country, the UK, you can still travel here giving that you have a UK visa or passport that allows you to do it freely. The best place to start your day trips from Dublin through Northern Ireland is undoubtably Belfast. Known for its history and troubled past, the city has grown to a popular weekend destination with bustling farmers markets and award-winning restaurants. The most popular attraction still remains Titanic Belfast. The ill-fated ship was built in Belfast in 1911-1912, after all.
7. The Giant's Causeway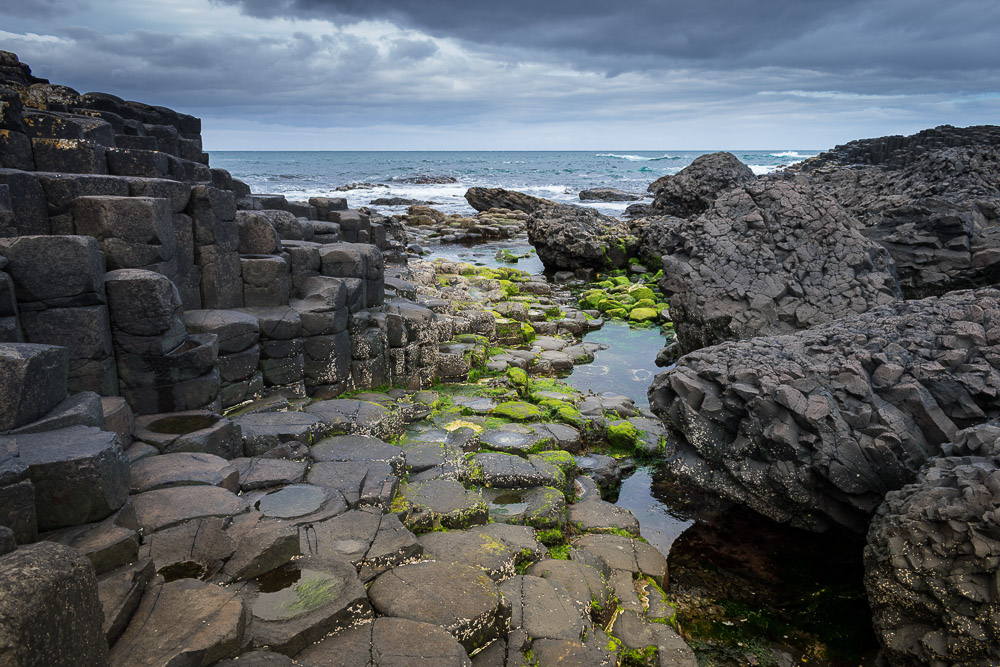 Another beautiful destination in Northern Ireland, the Giant's Causeway is regarded by the Irish as the 8th Wonder of the World. With about 40,000 stone pillars cutting out of the cliff faces it's quite an attraction to see on one of your day trips from Dublin.
8. Day Trips from Dublin to Baltinglass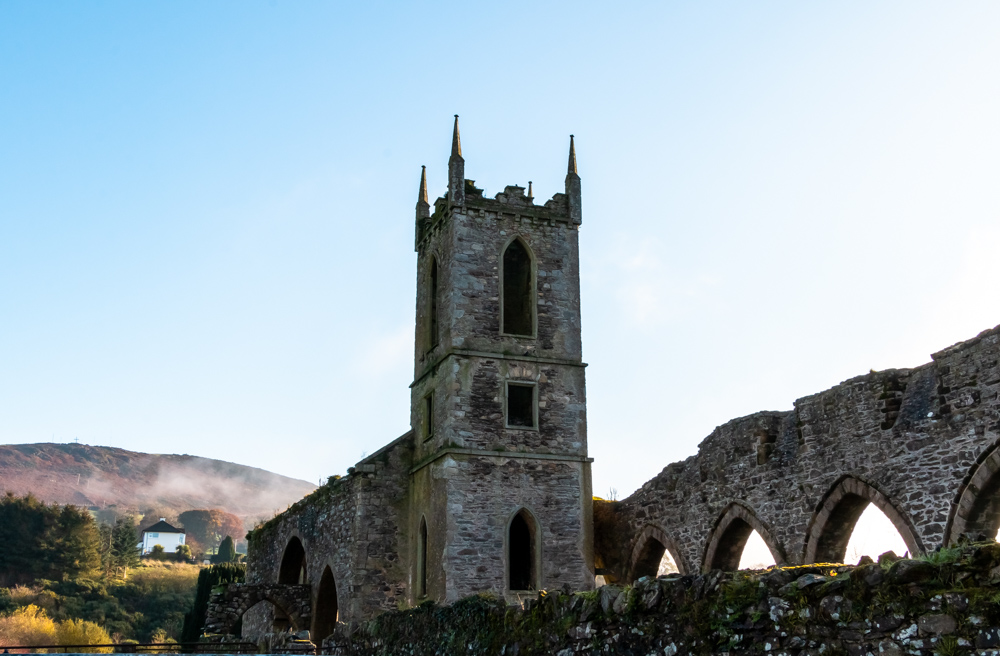 The travelers rarely spend all day in Baltinglass and often combine it with other day trips from Dublin. But apart from its famous 12th-century Baltinglass Abbey, the place boasts other historical buildings and ancient ruins nearby. Moreover, the easy of traveling via public transportation or car, makes it one of the easiest and underrated trips from Dublin.
9. Spend a Day in Kerry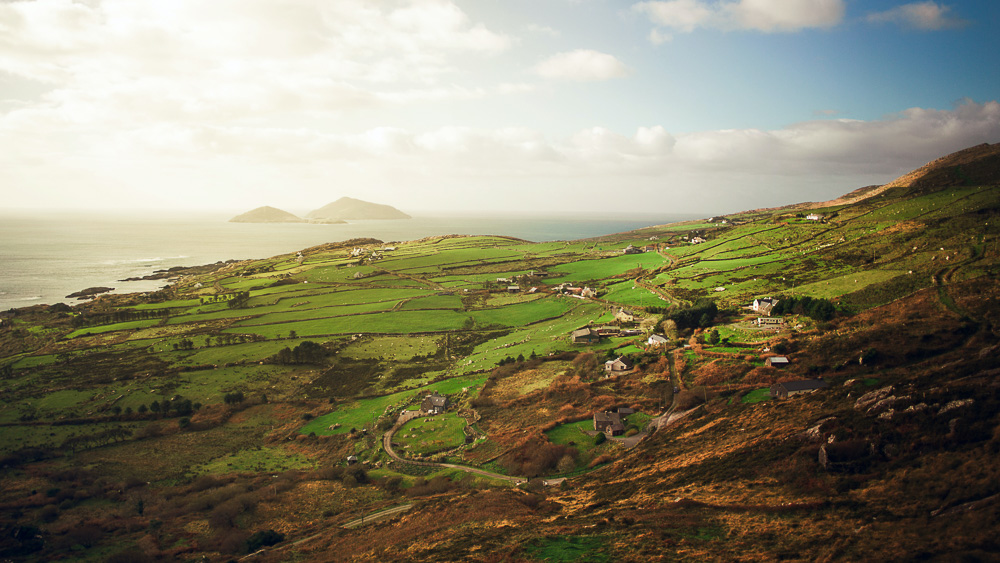 County Kerry is the farthest day trip to take from Dublin. And again, the rental or your own car helps you cover this distance in the fastest and most time efficient manner. But leaving all these transportation issues behind, the place astounds with beautiful scenery, sandy beaches, and rugged coastline. Furthermore, you can hit all the highlights of the area on the Ring of Kerry, a 179km-long (111-mile) scenic drive around the Iveragh Peninsula.
10. Short Day Trips from Dublin to Keadeen Mountain Farm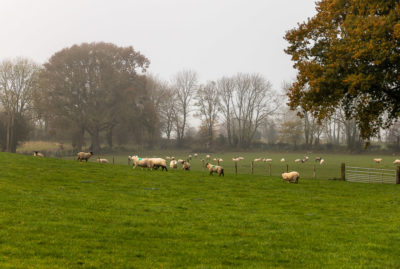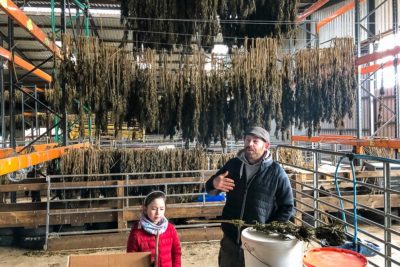 Two things define Ireland: awe-striking landscapes and green pastures spread across rolling hills of the island. While farming is one of the most profitable sectors in Ireland, it also a significant part of the culture and traditions. Irish farmers, recognizing their important role in cultural heritage and looking for ways to make extra money, open their doors for the short day trips from Dublin. So for example, it takes a few hours to visit Keadeen Mountain Farm, meet all its animal-residents, and learn about production and benefits of hemp seeds. Be sure to ask for a private tour in advance or join one of a few guided day tours from Dublin.