When it comes to spending a day in a beautiful place near Dublin, Glendalough is ahead of the game. Stunning landscapes, historical sites, short driving distance from the capital of Ireland… Glendalough ensures all of these along with unforgettable travel experiences.
Your Ultimate Guide to Glendalough, Ireland
During my trip to Ireland, I wasn't sure where exactly to go. One thing for certain, I needed to see the country beyond Dublin. As I was traveling solo and was (still am) not particularly comfortable driving on the left hand side of the road, coach tours looked as the best option. Browsing the Internet in search of the right tours for me, I got to learn about Glendalough. I'm a visual person, and just a few pictures were enough to convince me to visit the place.
My coach tour was absolutely great and allowed me to learn about history, customs, and locals of Glendalough. However, it came with some limitation. You can read more about advantages and disadvantages of guided tours in Ireland here. Regardless of the circumstances (or mainly due to them) and based on my before-the-trip research, I've created this guide to Glendalough.
HERE IS YOUR COMPLETE GUIDE TO GLENDALOUGH:
A Day Trip to Glendalough
As I mentioned before, Glendalough is located about one hour drive from Dublin. Thus, it works as a perfect destination for a day trip to escape the hustle and bustle of the big city. There are plenty of ways to get to Glendalough, but driving is by far the best one. It gives you great flexibility and allows to visit nearby places. Moreover, you can drive at your own speed and enjoy stunning sceneries along the way. Because as everybody knows, Ireland is all about green pastures and endless hills.
Places of Interest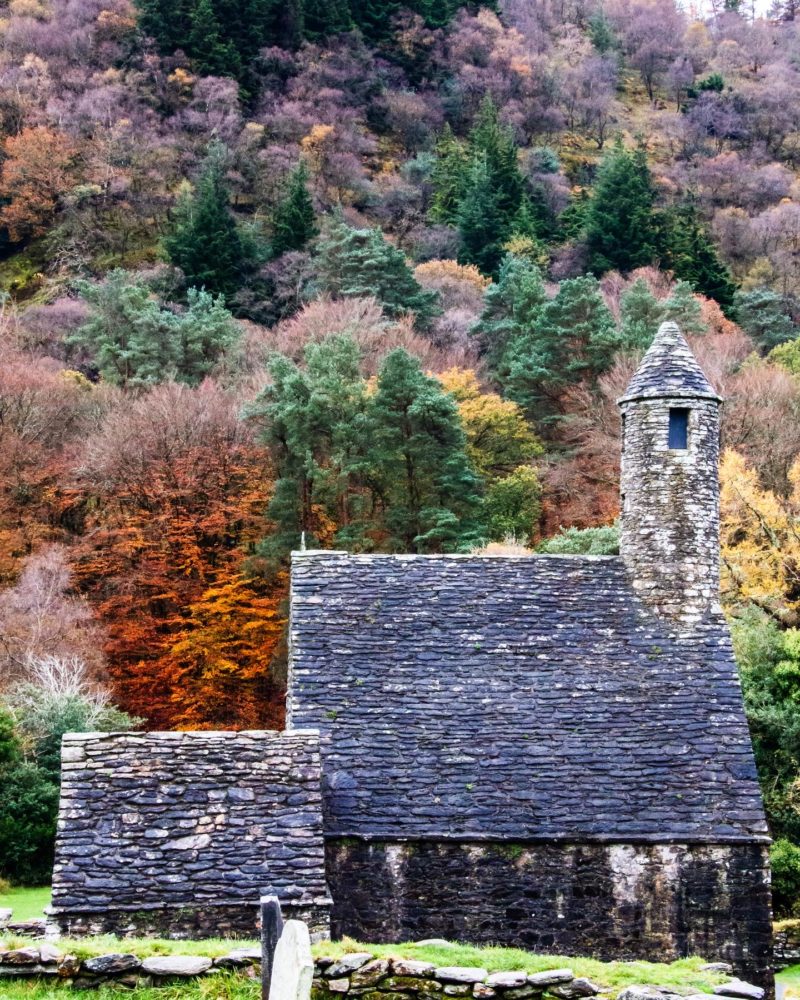 Glendalough Monastic Site
From this long introduction, it might seem that Glendalough is a small town in Ireland. In truth, it's a glacial valley near Laragh village in County Wicklow. The place is hugely known for an Early Medieval Monastic settlement. Saint Kevin founded it in the 6th century as one of the first Christian settlement in the country. For the next few centuries, the monastery was spreading and teaching ecclesiastic doctrines. In 1214, however, the Normans destroyed the settlements.
Most of the structures of Glendalough Monastic Site that survived today date from the 10th though 12th centuries. Some of the building to pay closer attention to when on the site are St. Kevin's Kitchen, the Gateway, St. Kevin's Cross, the Cathedral, and round tower.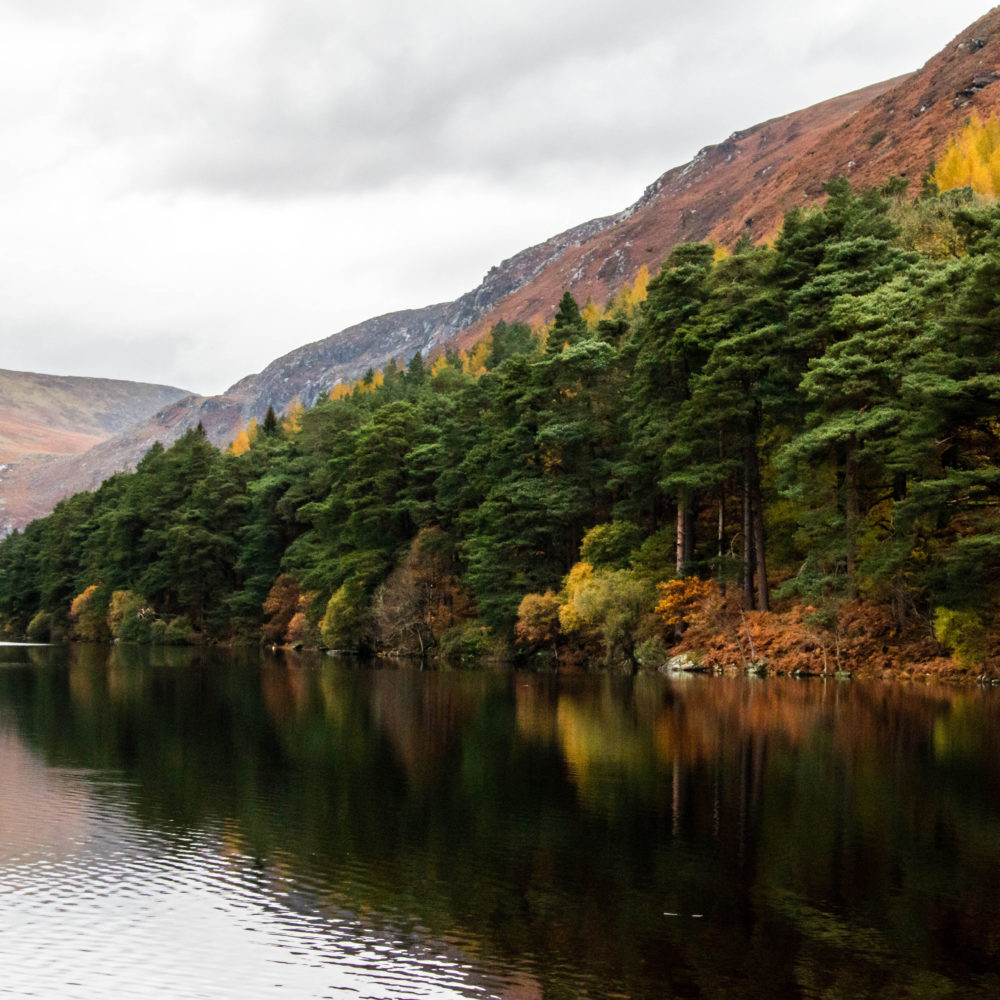 Hike to Upper and Lower Lakes
Don't rush back to your car after visiting Glendalough Monastic Site. Instead, take a walk (for somebody it might be a hike) to the Lower and Upper Lakes. Two scenes lakes are indisputable favorites of the locals and visitors alike. Easy trails starts at the monastic city and pass by the Lower Lake, which is smaller and less appealing compared to the Upper Lake. The hike takes about 20 minutes one way. Additionally, you can wander off your trail and check out the Poulanass Waterfall on your way back.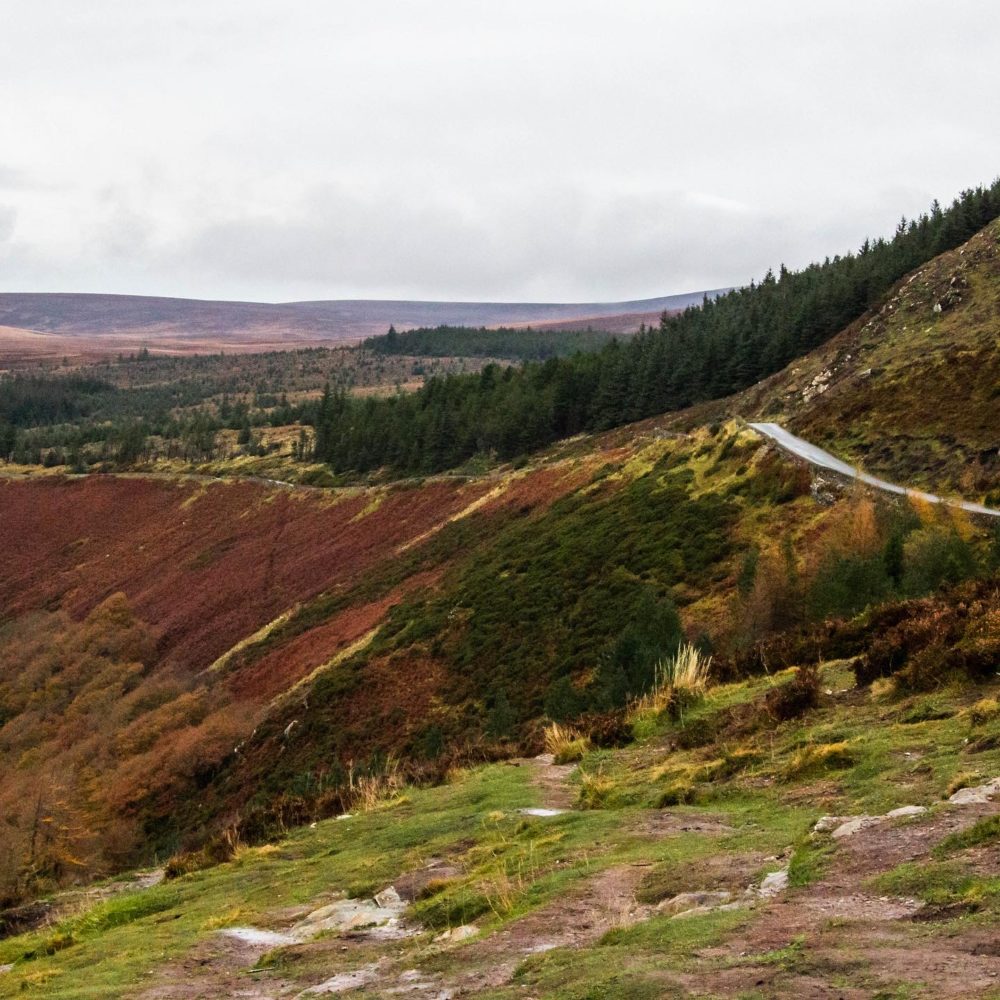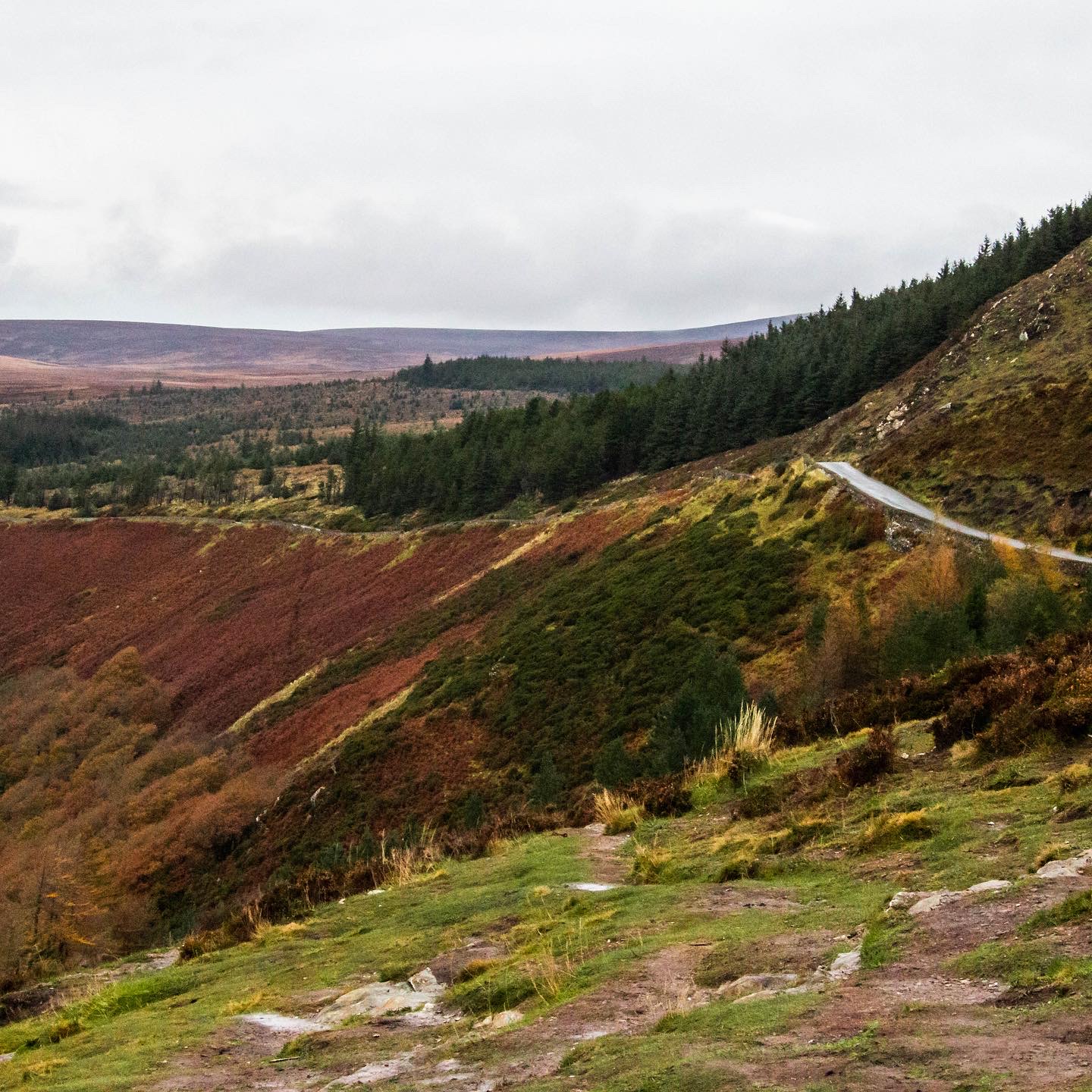 Drive through Wicklow Mountains National Park
Wicklow Mountains National Park is one of six national parks in Ireland. The parks covers much of upland Wicklow including the Lugnaquilla and Liffey Head Bog complexes and Glendalough Wood National Reserve. The place offers different activities such as field trips and nature walks. It's also one of the great destinations to take your hiking to the next lever and test your stamina on the Wicklow Way (a seven day long distance route) and the St. Kevin's Way.
Those who prefer to admire Ireland's natural beauty without too much sweat can simply drive through Wicklow Mountains National Park. There are three scenic drives. You can explore all of them. However, if you're pressed by time, I'd suggest taking the R759 that crosses the Military Road at the Sally Gap. From here you're a stone's throw away from your next must-visit place in Glendalough.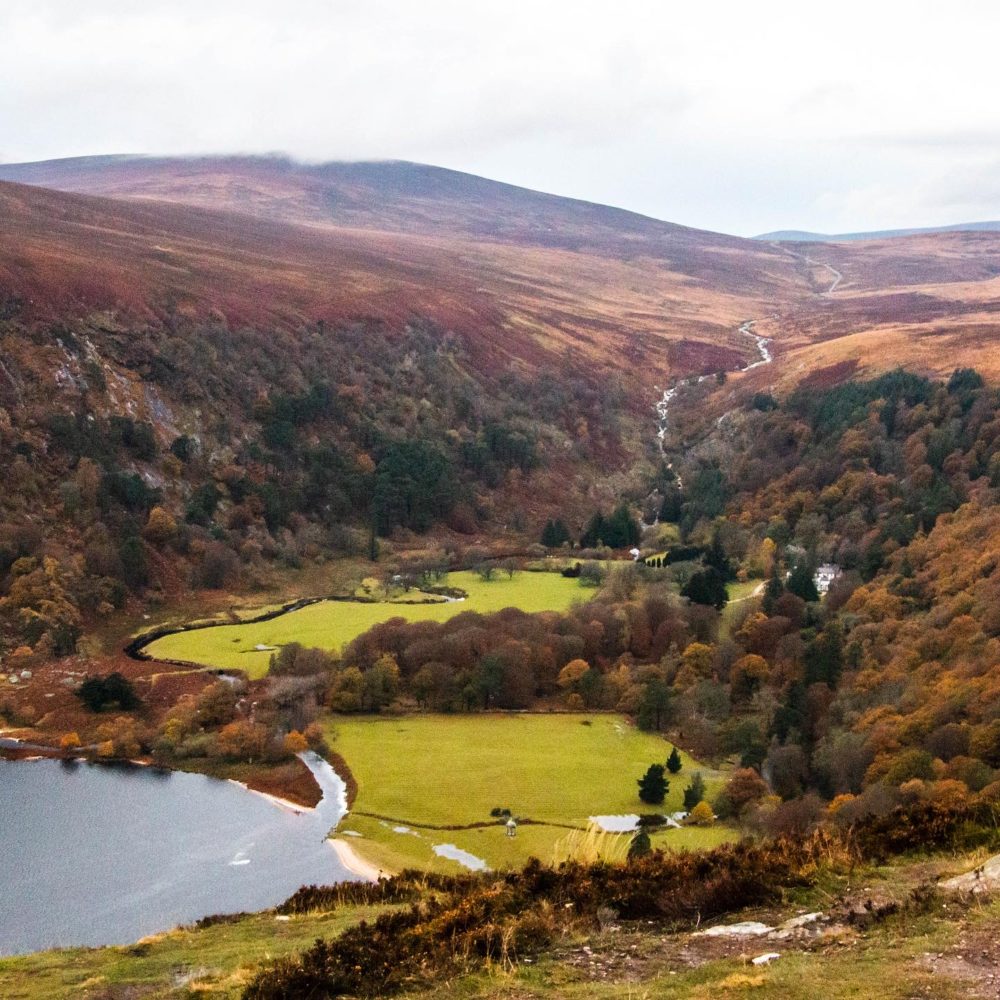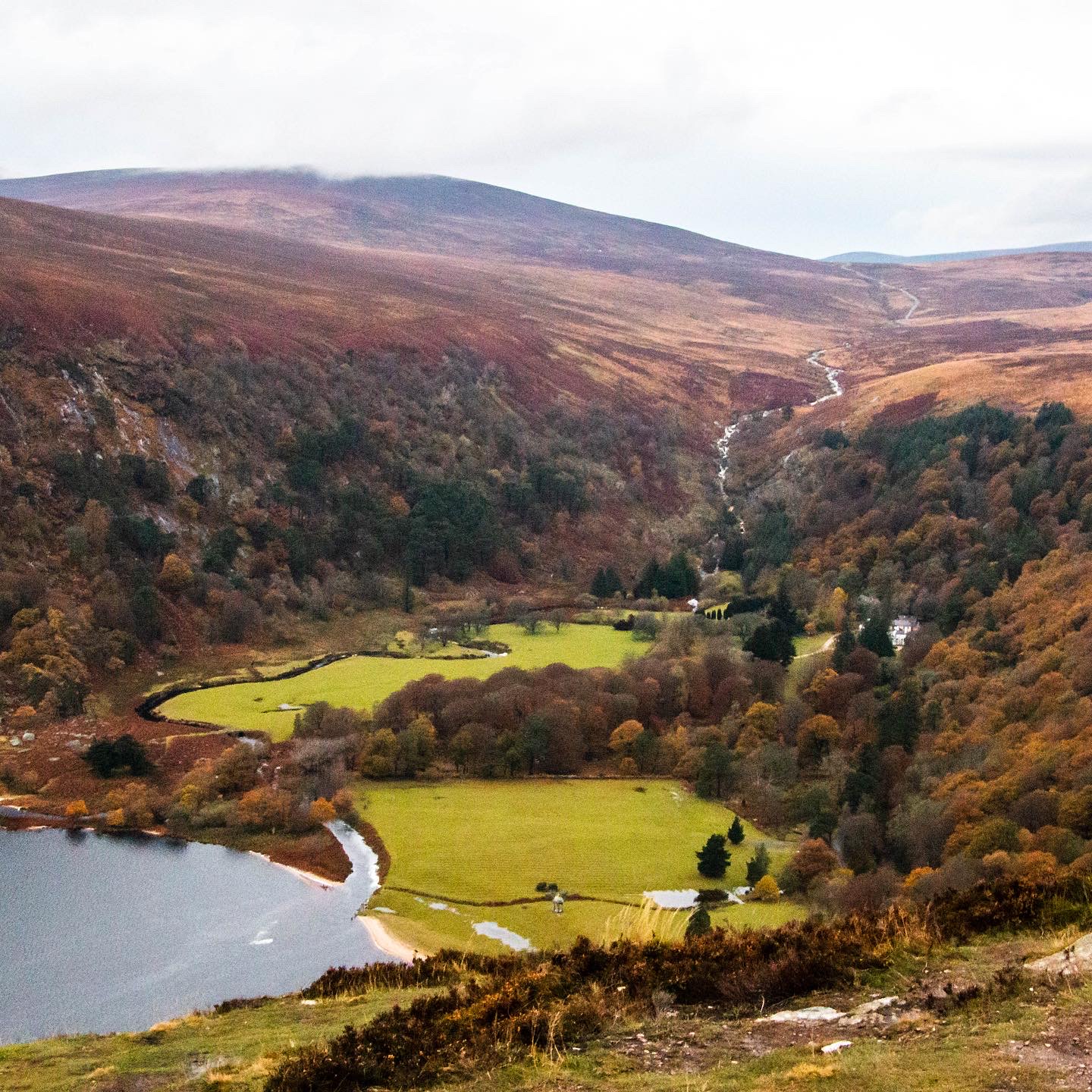 Enjoy the Views over Guinness Lake
If you ask the locals, they'll say you can't visit Glendalough without stopping to enjoy the views over Guinness Lake or Lough Tay. The lake is located on the private property and is out of your reach. However, you can admire it from above. The best viewing point is along the Military Road at the junction with the Wicklow Way.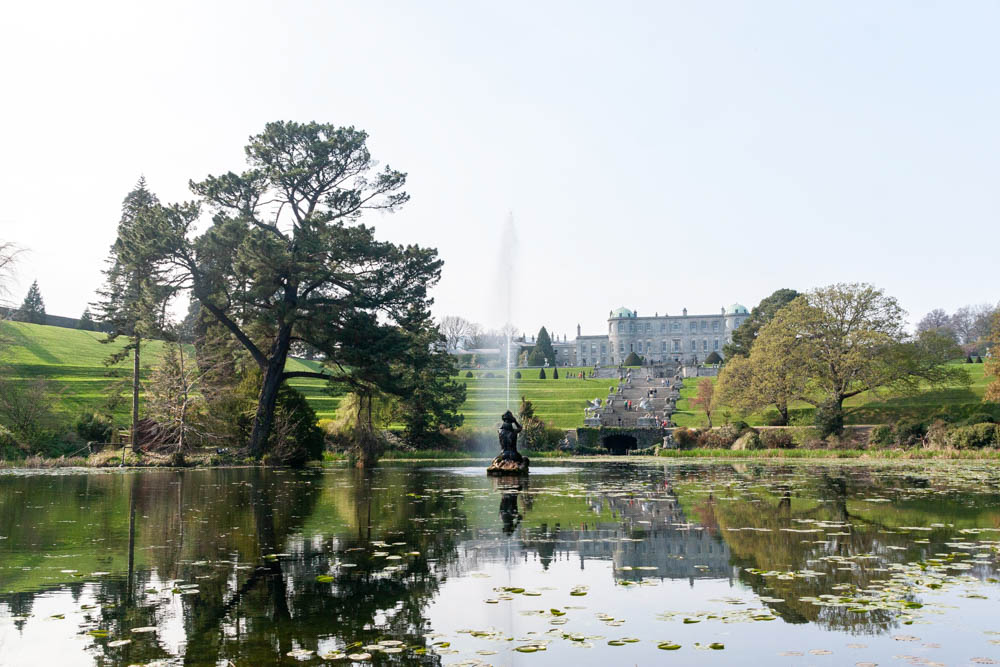 Powerscourt House and Gardens
About 30-minute drive from Glendalough (almost the same time from the viewing platform over Guiness Lake) takes you to the Powerscourt Estate. Known for its opulent house and gardens, the place doesn't escape attention of the Royals. The house was built in the 13th century and significantly altered during a decade-long renovation in the 18th century.
The Powerscourt Gardens are much younger and date back to 1844. The main attractions here include the Tower Valley, Japanese gardens, Triton Lake, walled gardens, Dolphin Pond, and the Italian Garden.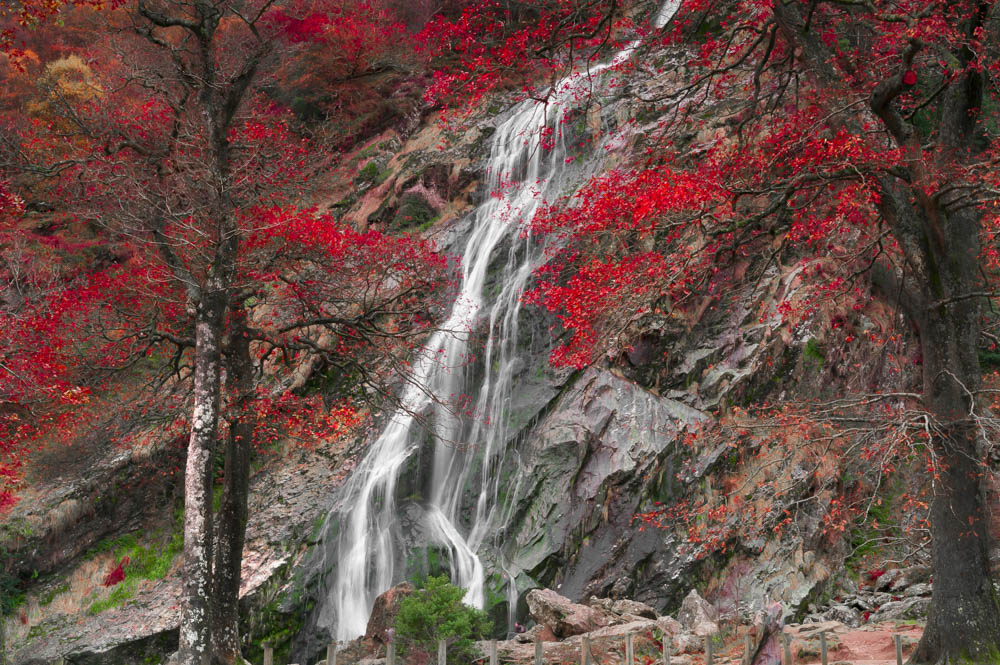 Powerscourt Waterfall
The highest waterfall in Ireland is also located on the territory of the Powerscourt Estate. The place is open for visiting. The best way to explore the waterfall and its surroundings is via scenic walking trail that takes approximately 30 minutes.
Places to Eat near Glendalough
When in Glendalough, I'd highly recommend to stop at Laragh village for lunch. Your choices might be somewhat limited especially if you have some dietary restrictions. However, the locals will try to accommodate you as much as they can. And frankly, you won't leave hungry. I had my best soup in Glendalough at Lynham's of Laragh restaurant.
Overall
When visiting Glendalough, you can always count on two things: a lot of walking and panoramic views. Therefore, make sure to wear comfortable shoes and carry your camera. Ok, you might also want to stick umbrella into your purse or backpack because it's Ireland, after all.