My devotion to Blazing Salads, vegan and vegetarian deli in Dublin, began with a vegan buckwheat burger. This accidental feast turned into an almost daily obsession. Love at the first bite, I shall call it. Sure enough, since that first day, I couldn't stop comparing other vegan restaurants in Dublin with Blazing Salads and its mouthwatering dishes. The latter always won.
Last updated: January 20, 2023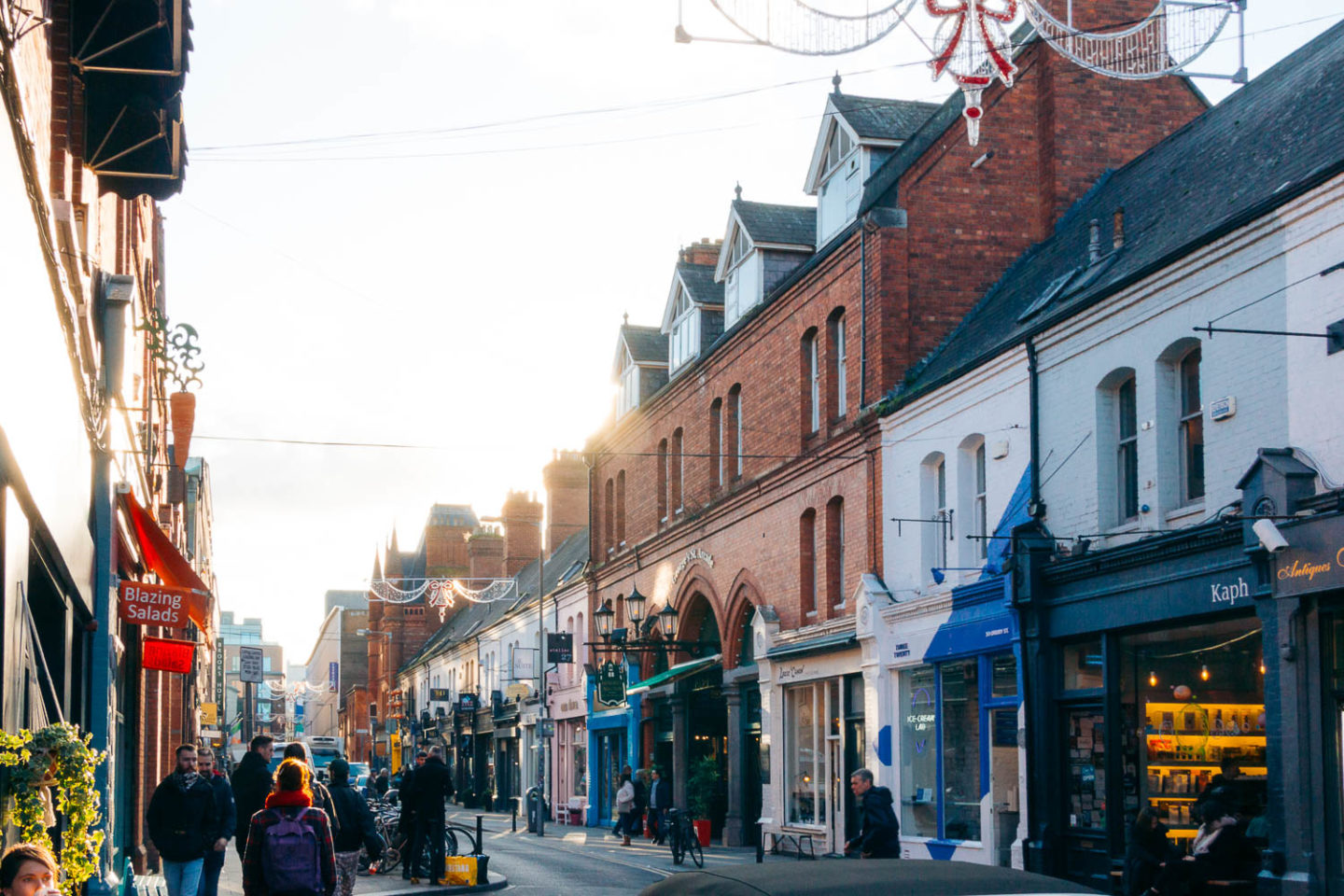 Blazing Salads: Dublin Approach to Healthy Eating
I rarely think more than five minutes of where and what to eat in a new place. Over the course of our travels, it became clear that some places still have a long way to go to accommodate their vegan guests. I am ok with it. As my husband thinks, I am not that into food and can eat whatever is available.
He is right in one way. Running all over the place just to find delicious vegan food that can cost a fortune is not my idea of what to do in a new city. I would rather go to a local supermarket and grab whatever vegan food I can find there and make my own simple, yet nutritious meal.
This strategy worked as my back-up plan during a visit to Dublin until I accidentally stumbled upon Blazing Salads.
Surpassingly, Dublin turned out to be a vegan traveler's paradise. From my first unseasonably sunny November afternoon until gloomy morning a week later, I ate my weight in vegan delicacies from different stores and restaurants. Blazing Salads, however, remained my first love and the biggest obsession.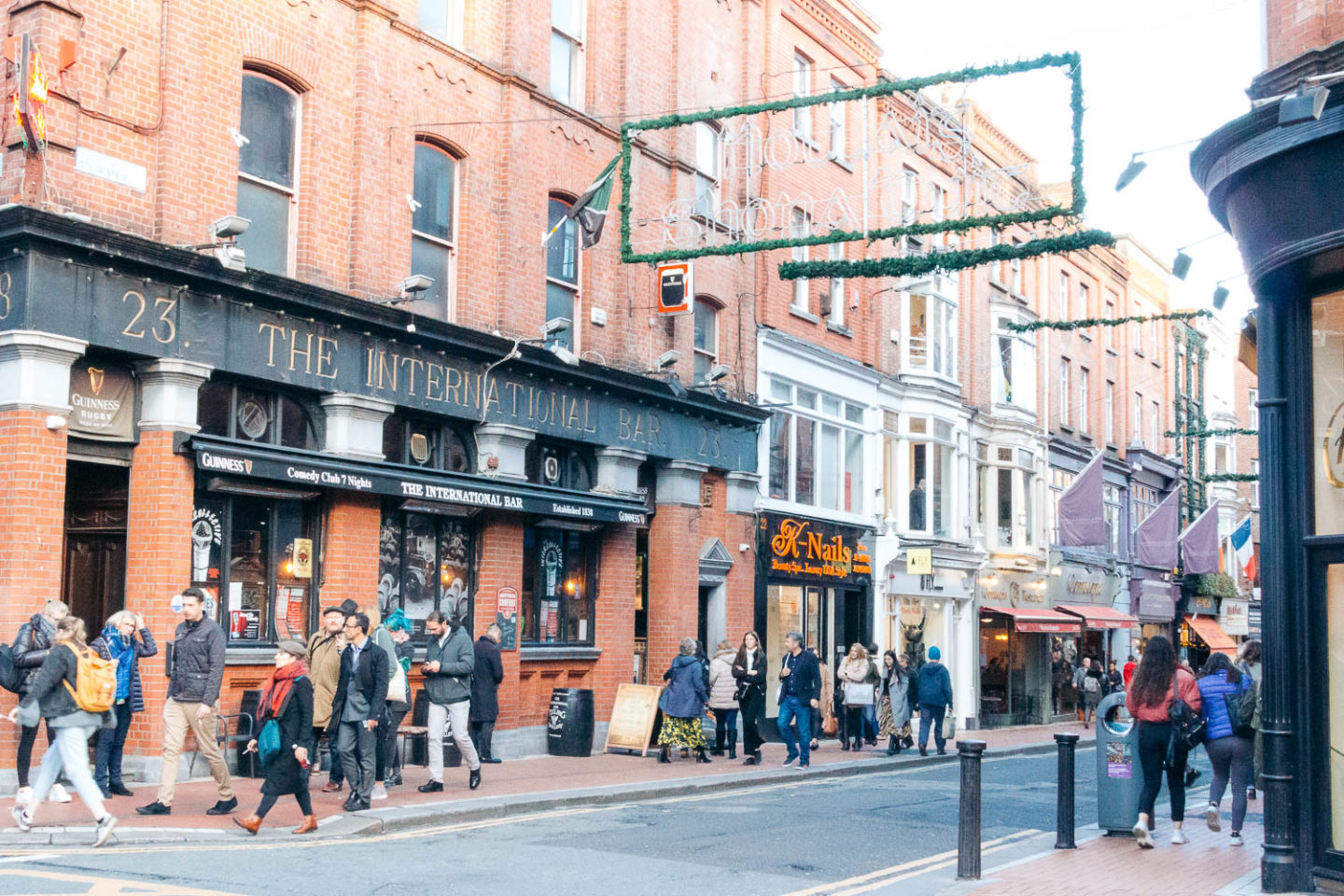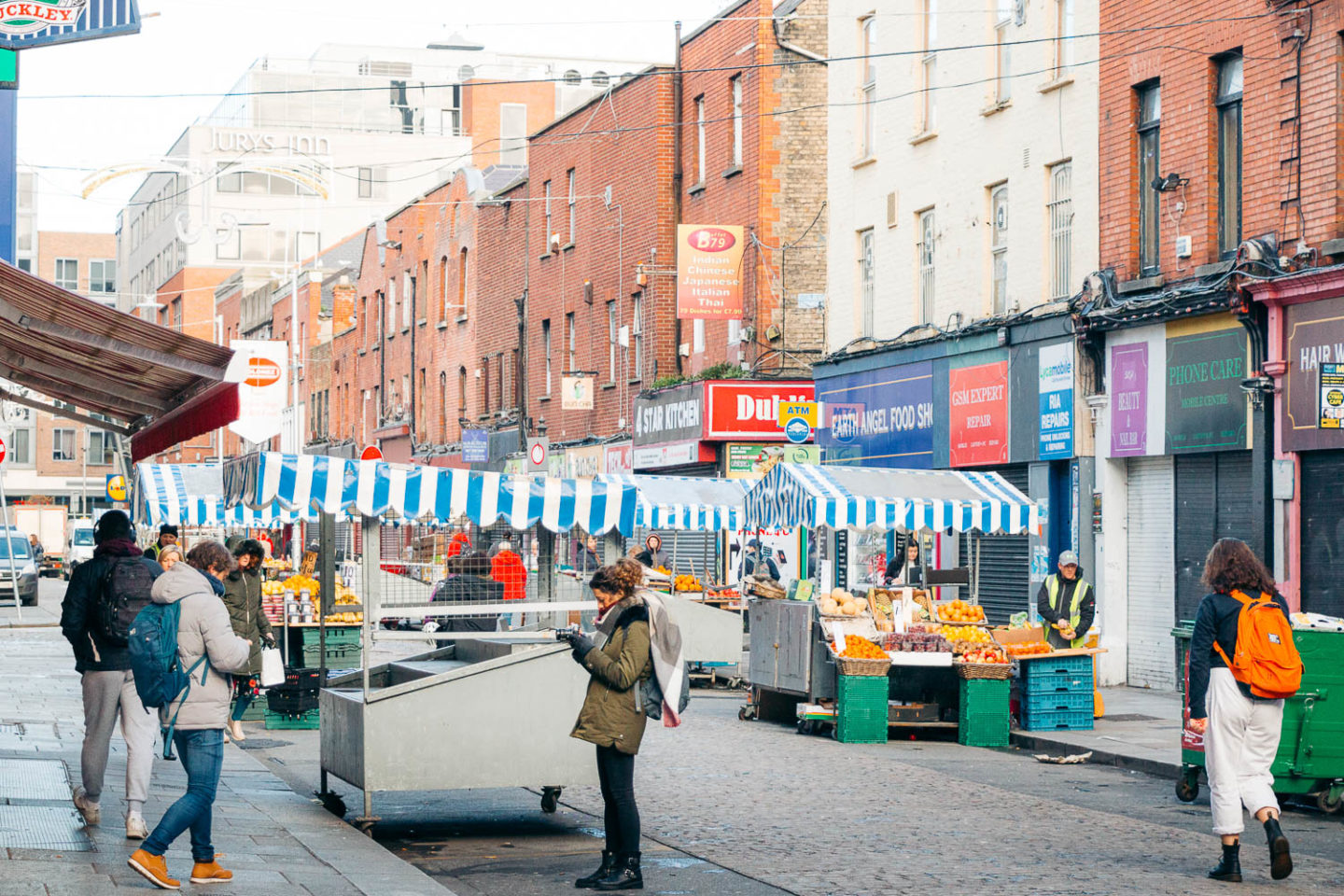 Blazing Salads – Vegan and Vegetarian Restaurant You Ought to Visit in Dublin
I had never heard about Blazing Salads prior to my visit to Dublin. Even after wandering the streets of the capital of Ireland for over ten hours, I never once spotted orange-grey building with large BLAZING SALADS letters on it.
Google took me to this place. When my hunger overpowered the excitement of exploring a new city, I followed Google map directions and in a few minutes stood in front of a tiny place with big windows. Blazing Salads, Whole Food Deli. The name suggested that I could find an abundance of vegan and vegetarian dishes here.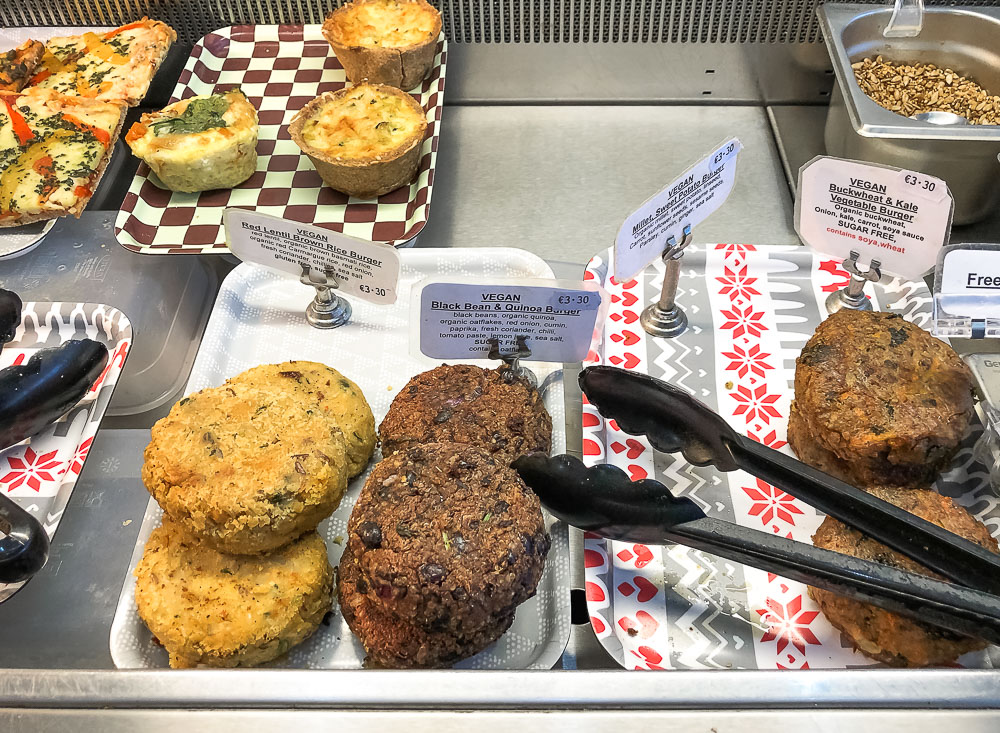 Inside Blazing Salads in Dublin
There was an entirely different atmosphere inside the small restaurant with one long, narrow table adjacent to the window. The place looked bigger than it appeared from outside. If I even had any doubts about finding vegan food here, a sign above salad bar dissolved them at once.
Blazing Salads claimed to offer contemporary vegetarian and vegan dishes made from the finest, unprocessed ingredients. Small index cards, set next to different salads, listed everything that was used to prepare these raw and cooked goodies.
The opposite side of the restaurant contained a buffet bar with hot dishes, ranging from soups, roasted vegetables, and burgers. Just grab an empty box and build your order.
Unlike many other restaurants in Dublin, Blazing Salads didn't have a set price for a specific dish. You paid per kilo for either hot or cold dishes. The burgers and pies had their own prices. I used this one-price-for-everything policy to try almost the entire menu of Dublin's Blazing Salads. Choosing just one dish was impossible. Everything looked and tasted amazing.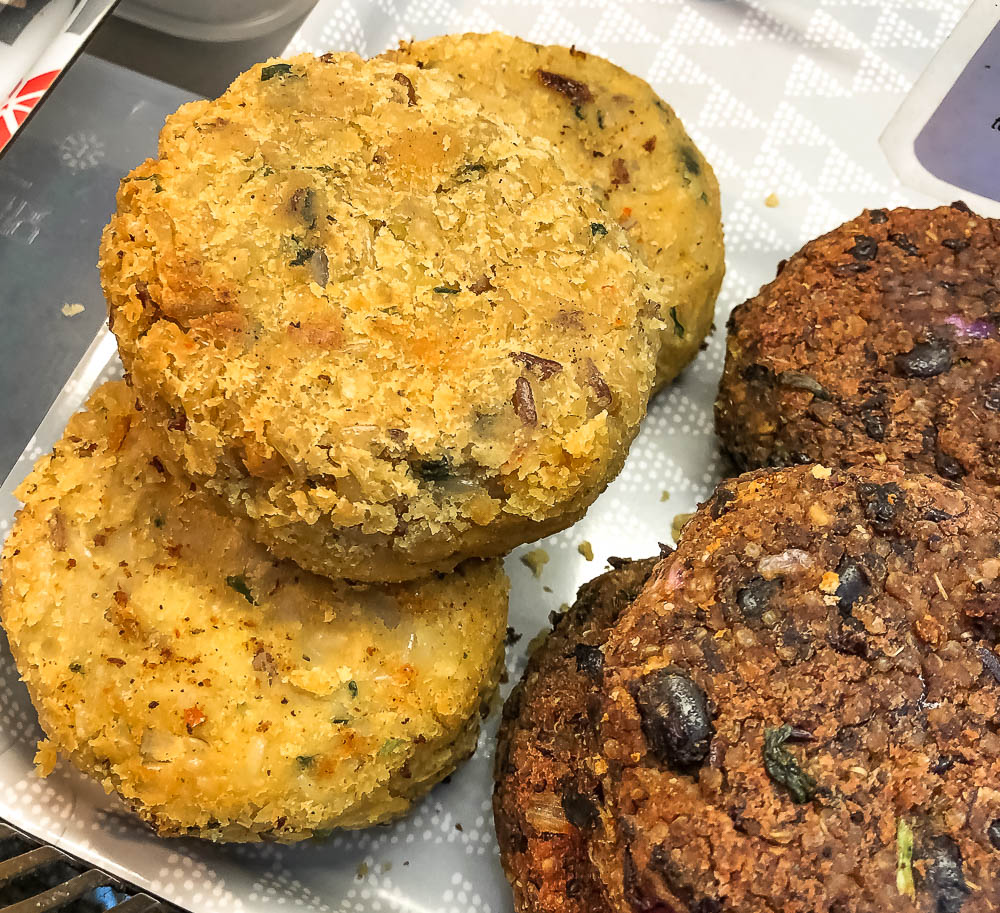 If you are interested in Irish food and traditions, be sure to book one of these Dublin food tours.
Blazing Salads Menu
Different, equally delicious dishes appeared on the bar stands in Blazing Salads the following day. The restaurant stood out from other similar places in Dublin by rotating its menu daily. You could go to the same place every day and enjoy different dishes every time. It was a win-win situation at its best.
History of Blazing Salads in Dublin
Blazing Salads underwent a transformation from an organic bakery to a vegetarian and vegan deli on Drury Street in Dublin. The founders of the place got the idea of establishing a whole food restaurant from their parents. In the late 70's, the old folks who were interested in macrobiotic diet opened their own restaurant in Temple Bar Dublin.
Watching their parents, the future founders of Blazing Salads learned a great deal about nutrition and business in Dublin. In 1982, they finally opened their own business. First Blazing Salads Restaurant was set in the Powerscourt Center on St. William Street.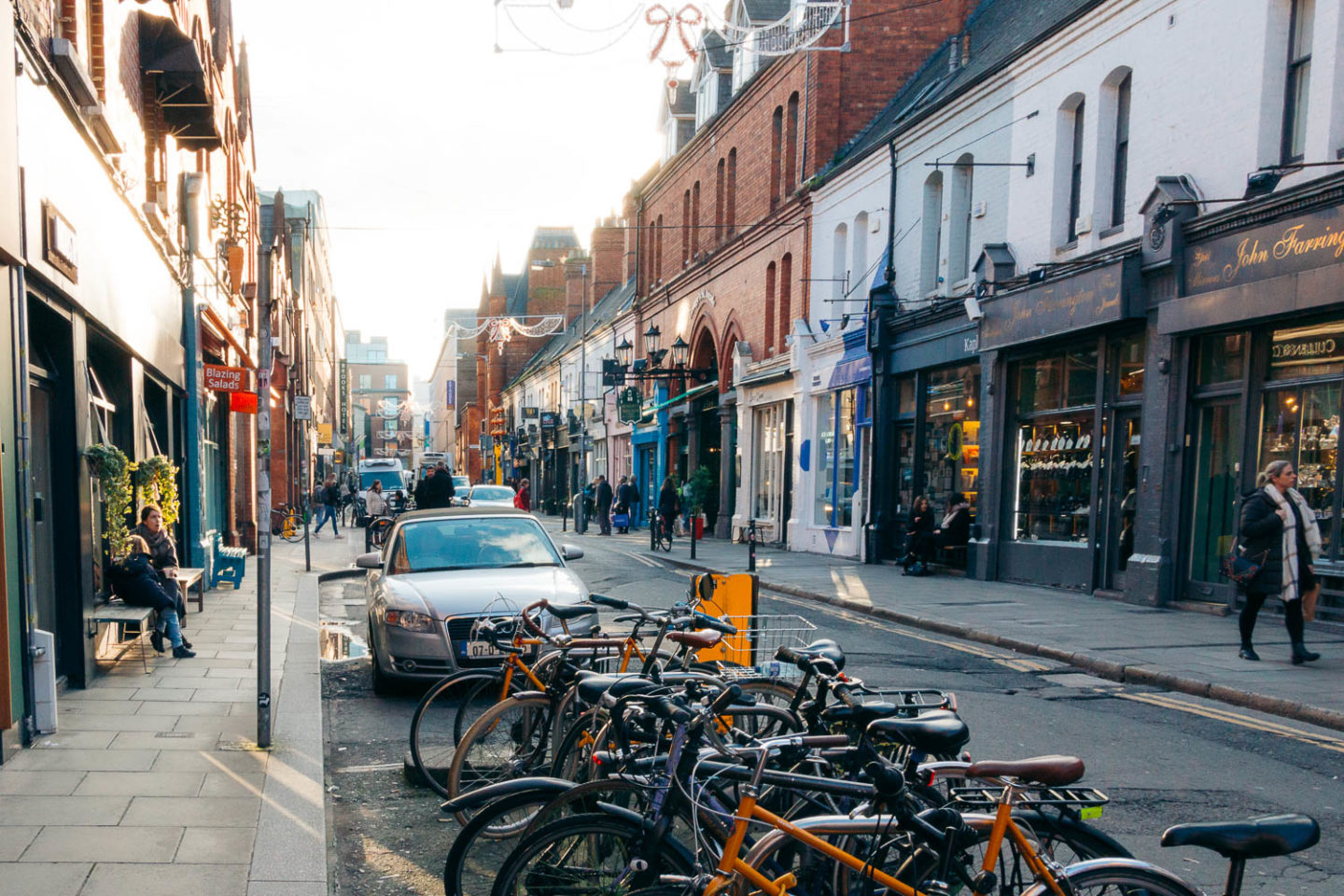 The year of 2000 brought a new aspiration to the owners of the restaurant. They decided to turns their Blazing Salads into a vegetarian take away – and a new business was born.
The address and some aspects of the business had to be changed. One thing, however, remained unaltered. Up to this day, Blazing Salads in Dublin uses organic ingredients and locally-grown vegetables to produce the nutritious food that tastes divine.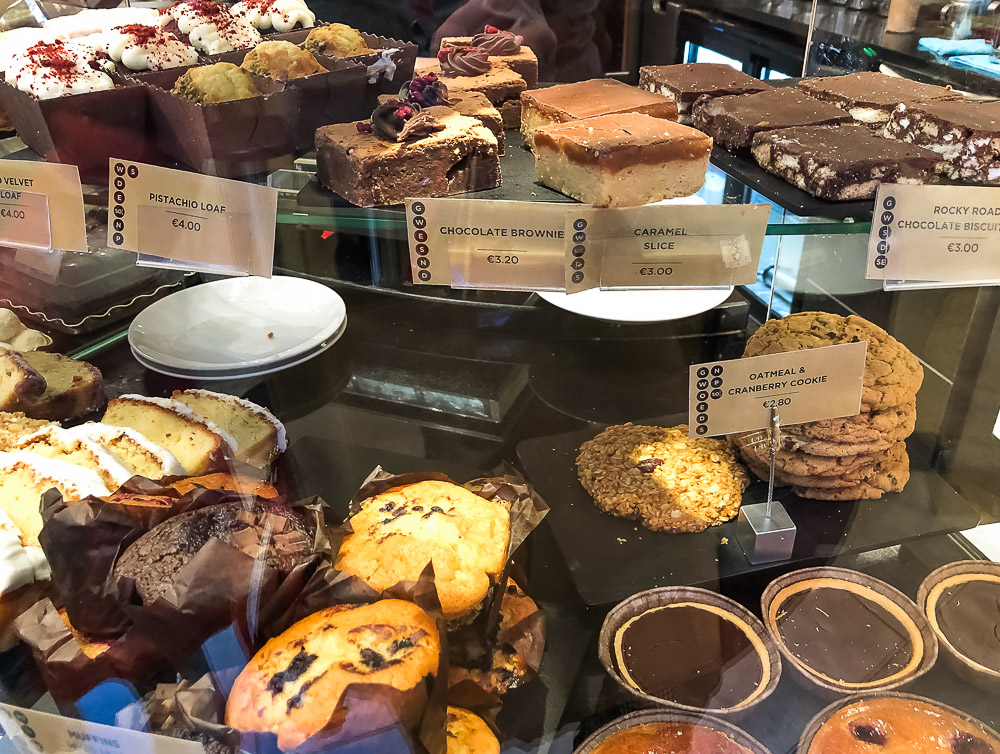 Cooking Classes at Blazing Salads
Although I considered myself a frequent guest of Blazing Salads during my trip to Dublin, one thing managed to skip my attention. You could learn how to cook some of the restaurant's specialties at home.
On certain days, Blazing Salads closed its doors as usual at 6:00 p.m. Its kitchen, however, remained open until late, hosting chefs and students of Blazing Salads cooking classes.
I found out about these evening courses while doing a research for my article Vegan in Dublin: The Best Places to Eat and Drink. I felt remorse. At the same time, I knew that I couldn't attend any of the Blazing Salads cooking classes. My days in Dublin were filled with trips to the Cliffs of Moher, Glendalough, Baltinglass, Galway, Doolin, and the Burren. Nevertheless, I made a mental note to include the Blazing Salads cooking classes in my next Dublin itinerary.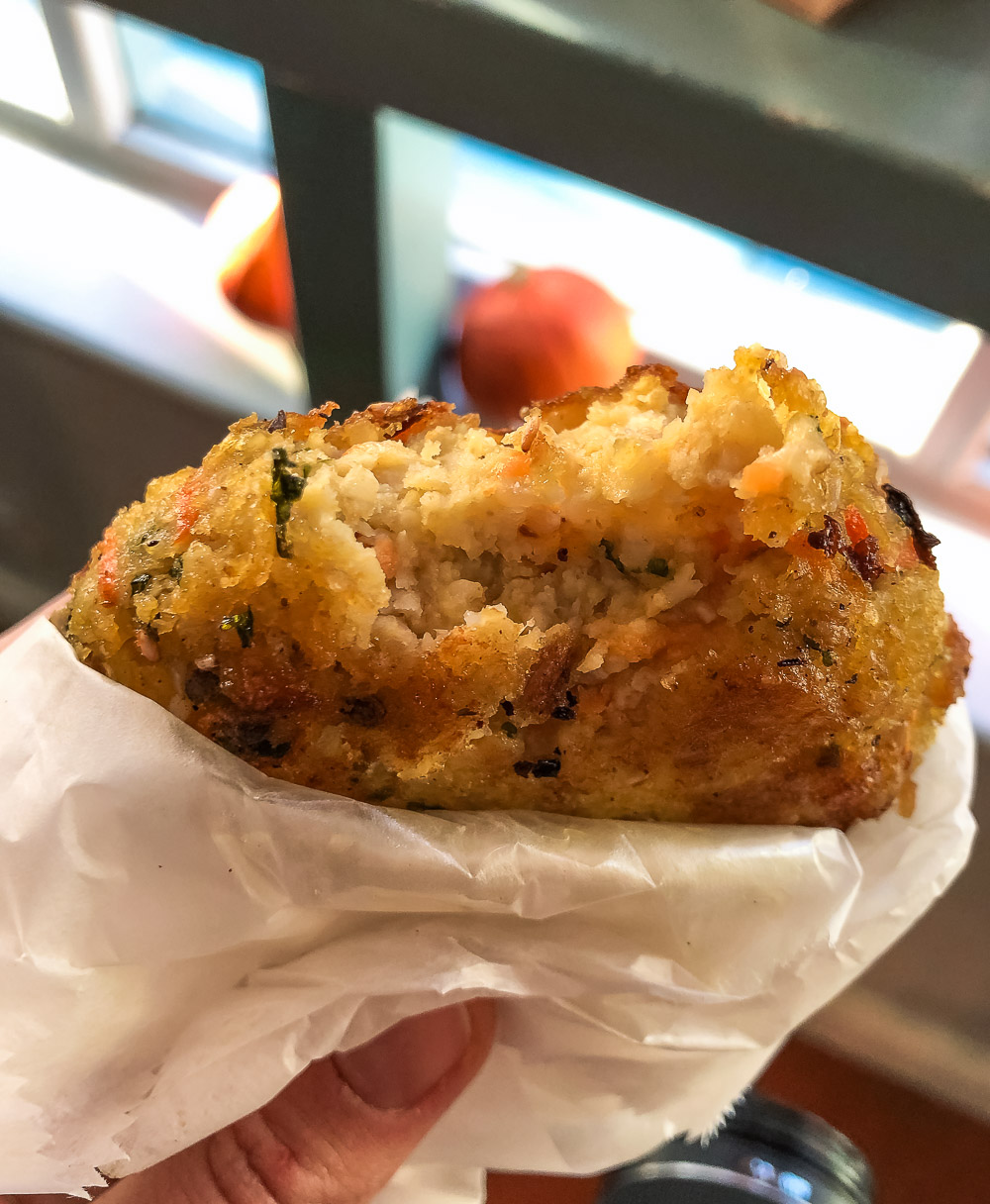 Planning Your Dining
Address: Blazing Salads, 42 Drury Street, Dublin 2, D02 T210, Ireland
Opening Hours:
Tuesday – Saturday, from 9:00 a.m to 5:30 p.m
Sunday, Monday: closed
Read More about Dublin