Many visitors of Alaska know Whittier as a starting point of their boat tours. But let them be a bit adventurous and they end up with a complete Whittier itinerary that has nothing do to with any cruises.
Whittier Itinerary that does not Include Cruise
Whittier or Seward? For over two hours I was sitting in front of my laptop, zealously analyzing all pros and cons of having one of these towns as our departure point for Kenai Fjords National Park cruise. Seward won by offering more options and better prices. But Whittier is what made us hit the Seward Highway and drive about one hour in the southeast directions the next day after our cruise. Without any Whittier itinerary or idea what to expect or do in this Alaska town, we left our hotel in Anchorage early in the morning. It took us a few stops along the way, before we got a change to explore our destination and compile this Whittier itinerary that doesn't include any cruise.
But first…
What is Whittier?
A small city lies at the head of Passage Canal. So small that its population hardly exceeds 200 people; almost all of them live in a single building, the Begich Towers. There are no supermarkets or malls, no high-end hotels or resorts. Moreover, even to get to hospital, you need to drive or bike. And this is Whittier or, as the locals call it, a town that exists under one roof.
Due to its remote location and ever-changing weather conditions, the city is not easily accessible especially during harsh Alaskan winters. Thus, most of businesses and public services operate from the same building that houses majority of the residents of Whittier. However, this doesn't prevent neither the locals nor the random visitors from enjoying the place. On the contrary, enormous mountains on one side and temperamental waters on the other create perfect conditions for outdoor activities and the ideal Whittier itinerary beyond any cruise options.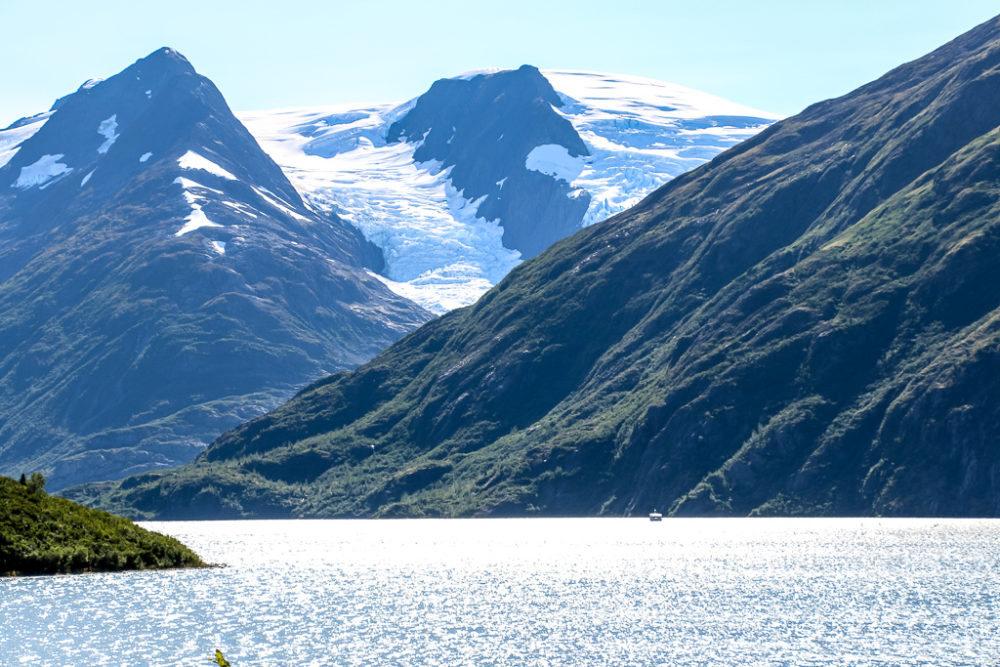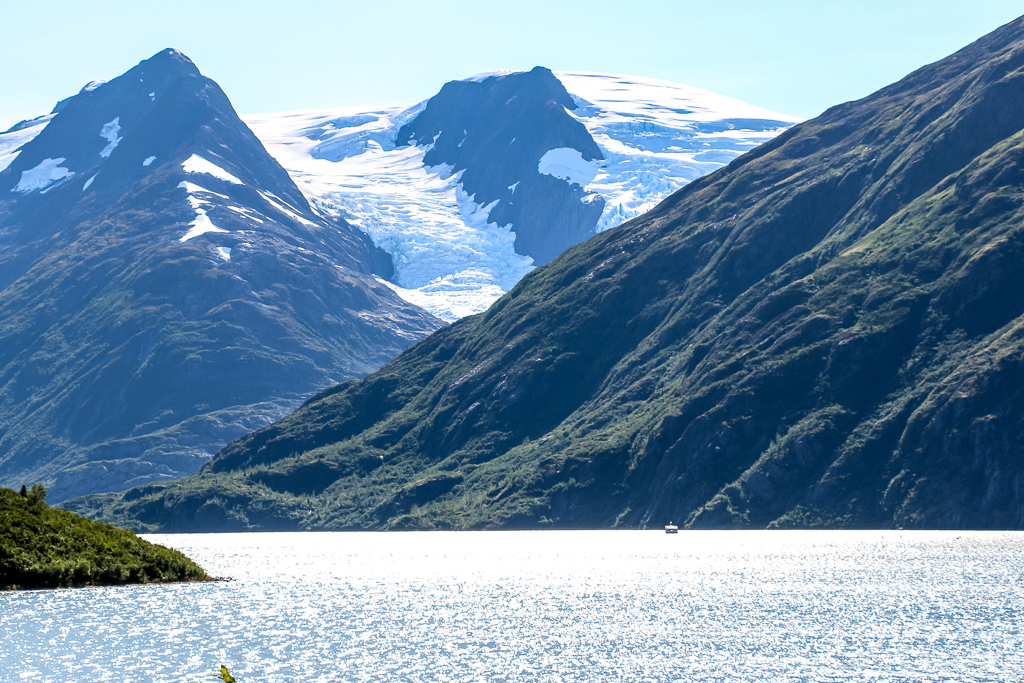 WHITTIER ITINERARY: THINGS TO DO IN AND NEAR THE CITY
1. Anton Anderson Memorial Tunnel
The only way to get to Whittier is through the Anton Anderson Memorial Tunnel, no other way around. As enticing and dreamy as the longest (2.5 miles) highway tunnel in North America can be, it might present some inconvenience. The one-lane passage must be shared with vehicles driving in both directions. Thus, you can be stuck here for up to an hour, waiting for your turn to enter the tunnel. We were somewhat unlucky to reach Bear Valley, the tunnel terminus, and pay our round-trip fee of $26 just in time when a passenger train was leaving Whittier. The smoke from the iron horse held the traffic for extra 30 minutes.
Inside, the Whittier Tunnel reminds a movie set, the one that is used for filming the movies about Alaska Gold Rush. Dark walls seem to almost squeeze your car from both sides. You can't speed up or go back: a long caravan of cars in front and behind you significantly slows you down. So, for approximately seven minutes, all you can do is go with a flow and pray that none of the vehicles get flat tires or any other breakdowns. Otherwise, you will be forced to spend much longer time in the tunnel and adjust or cancel your Whittier itinerary.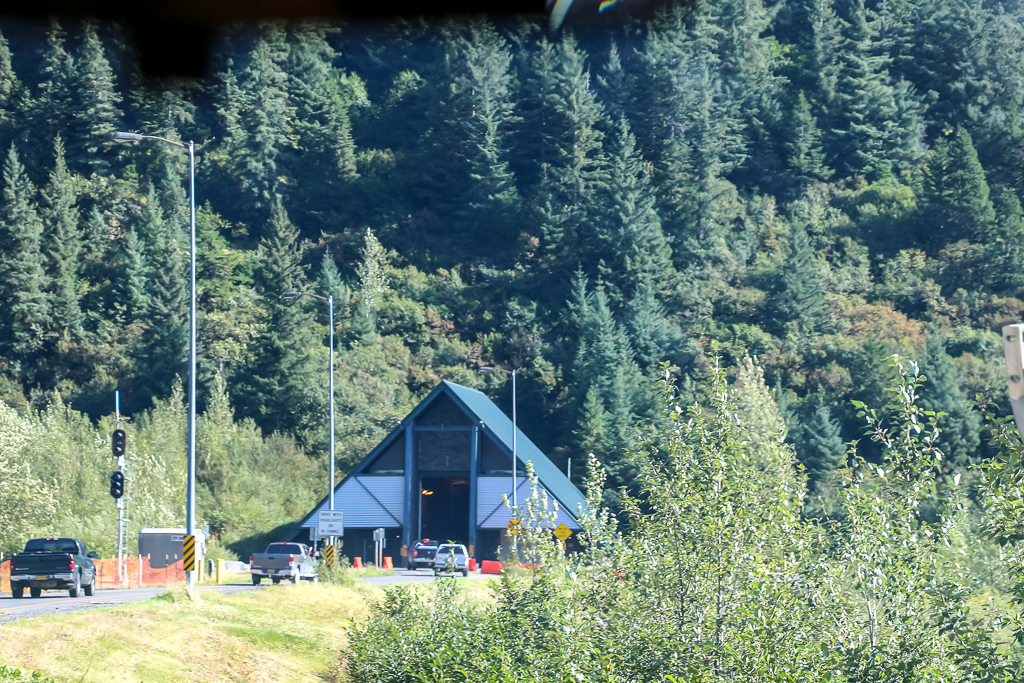 2. Whittier Boat Harbor
Like any other coastal Alaska cities, Whittier has its Boat Harbor. With 350 slips for transient and permanent berth holders, the harbor stays busy all year long. Two things contribute to such popularity of the Whittier Harbor: the ice-free waters and Prince William Sound with its ample islands, fjords, waterways, glacier, and rich marine life. Moreover, kayaking, canoeing, and water-skiing further increase the interest in the Whittier Harbor. Even taking pictures against the epic backdrop of the boats, blue waters, and giant mountains is worth adding this place in your Whittier itinerary.
3. Portage Lake
On your way to the Anton Anderson Memorial Tunnel, Portage Lake seduces you with incredible view of Portage Glacier. Driving farther without stopping to admire a long, glaciated valley surrounding the lake with ice-cold water is out of question. Additionally, big parking lot on the southern end of the lake makes it easier to add another stop in your Whittier itinerary.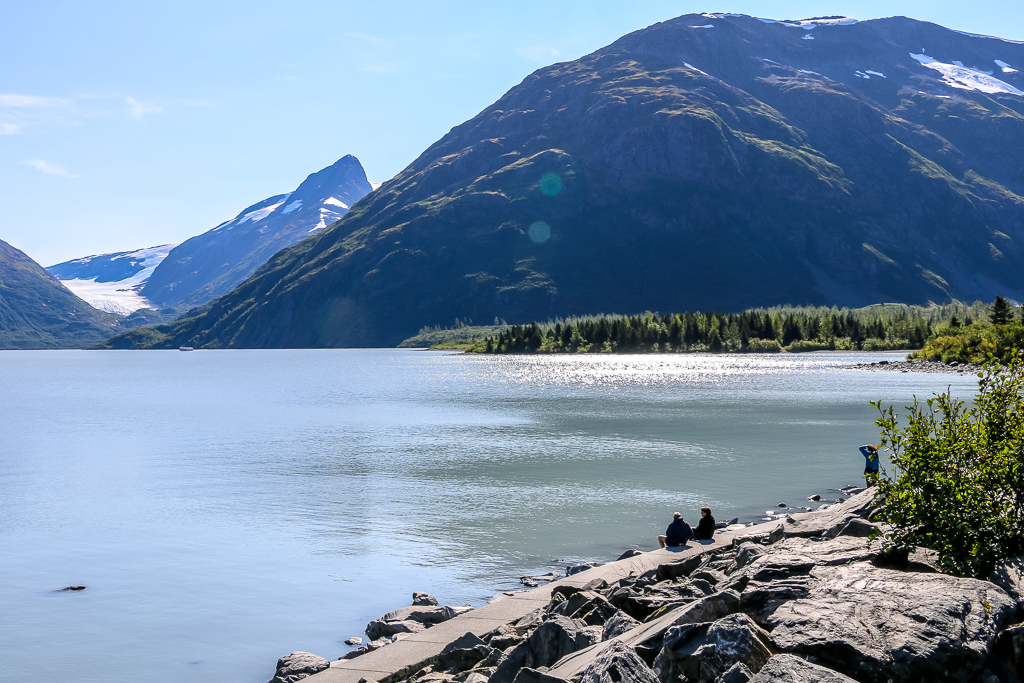 4. Horsetail Falls
From the Whittier Tunnel, it takes just a few minutes to get to Horsetail Falls, the first in-town destination in your Whittier itinerary. You can find the impressive waterfall right behind the Begich Towers. There is no paved parking lot here. White dividing lines indicating precise spots for each car is also never to be found here. But an open space in front of a small forest undoubtedly says that you can park your car here. From this temporarily car shelter, a narrow trail runs down a relatively flat hill to abruptly end in front of mind-blowing Horsetail Falls. The beautiful waterfall cascades off the mountain from a height of 330 feet and empties into the Lowe River that itself can claim a separate spot in the Whittier itinerary.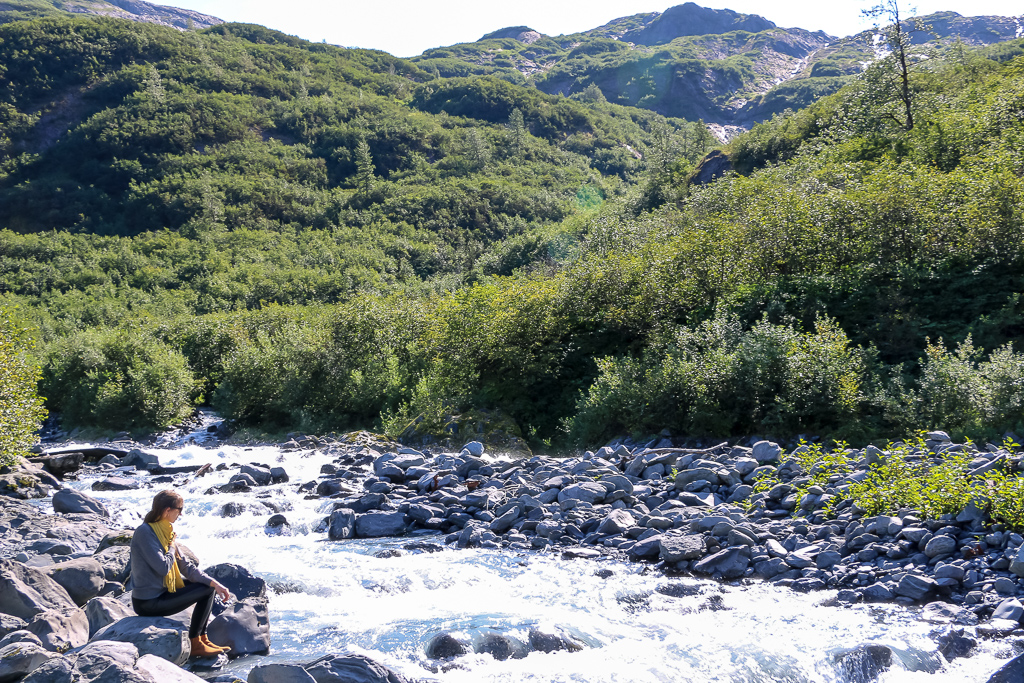 5. Portage Pass Trail
One of the simplest ways to see Portage Glacier on foot is by taking the Portage Pass Trail. This two-mile-long trail presents very few difficulties, but enormous amount of opportunities to enjoy the dreamy Alaska nature. Not once, but multiple times, you will get the chance to pass by glacier-scraped stones and slabs. From almost the beginning of the trail, distant views of Maynard Mountain and Shakespeare Shoulder will guide you higher up. At the top, Portage Glacier and Portage Lake will come into view, signaling triumphant conquest of the Portage Pass.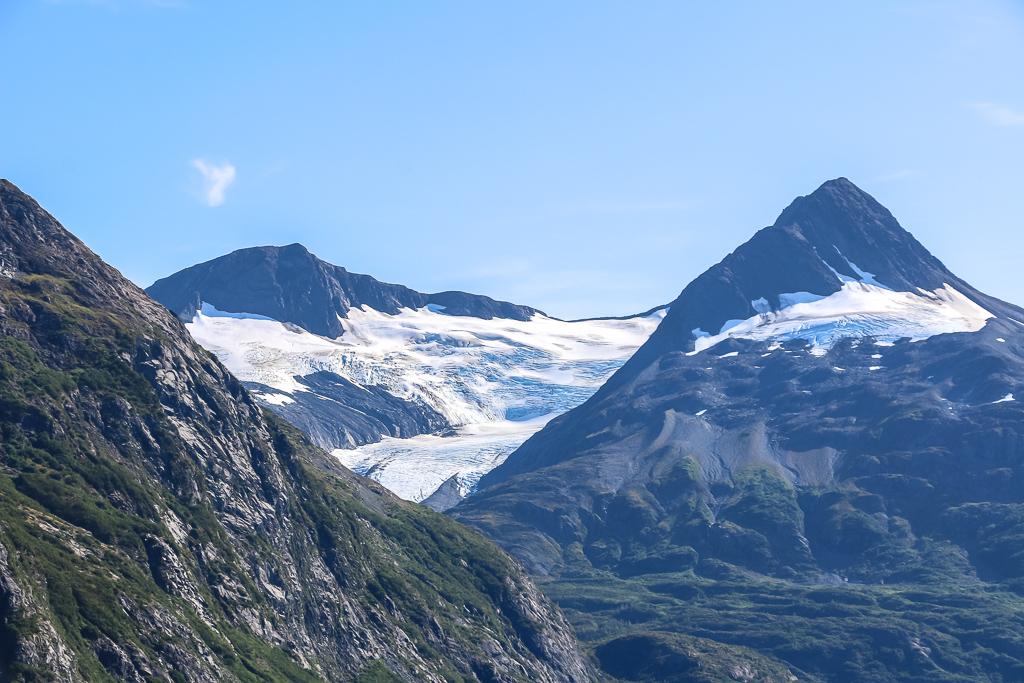 Read Next