Eurostar is not necessarily the cheapest type of transport. However, keeping the price aside, there are other good reasons to travel on Eurostar from London to Paris.
7 Reasons to Travel on Eurostar from London to Paris
Has it been that long ago when first news about building tunnel connecting the United Kingdom and the European mainland burst out of nowhere? News that divided people into avid supporters and incorrigible skeptics considering a new plan nothing but a nonsense? With all trust in modern technology, travel on Eurostar from London to Paris still seemed too good to be true.
Yet mere 30 years later, we eagerly jump on Eurostar and travel from London St Pancras International to Paris Gare du Nord. This journey takes a little bit over 2 hours, but it's easy, fast, and right in time for new adventures in a new city! No doubt, with the invention of Eurostar, travel from London to Paris became more enjoyable, convenient, and stress-free. Still in doubt? Then check out these reason why you should travel on Eurostar.
7 MAIN REASONS TO TRAVEL ON EUROSTAR FROM LONDON TO PARIS:
Easy Check-In
Forget about long airport lines when you travel on Eurostar. Check-in is still quite similar (passport control, security check), but it's such a speedy process that you don't even have time to pull out book from your bag. Moreover, arriving at London St Pancras International Railway Station 30 minutes before your departure give you enough time for quick check-in and even cup of soy milk latte.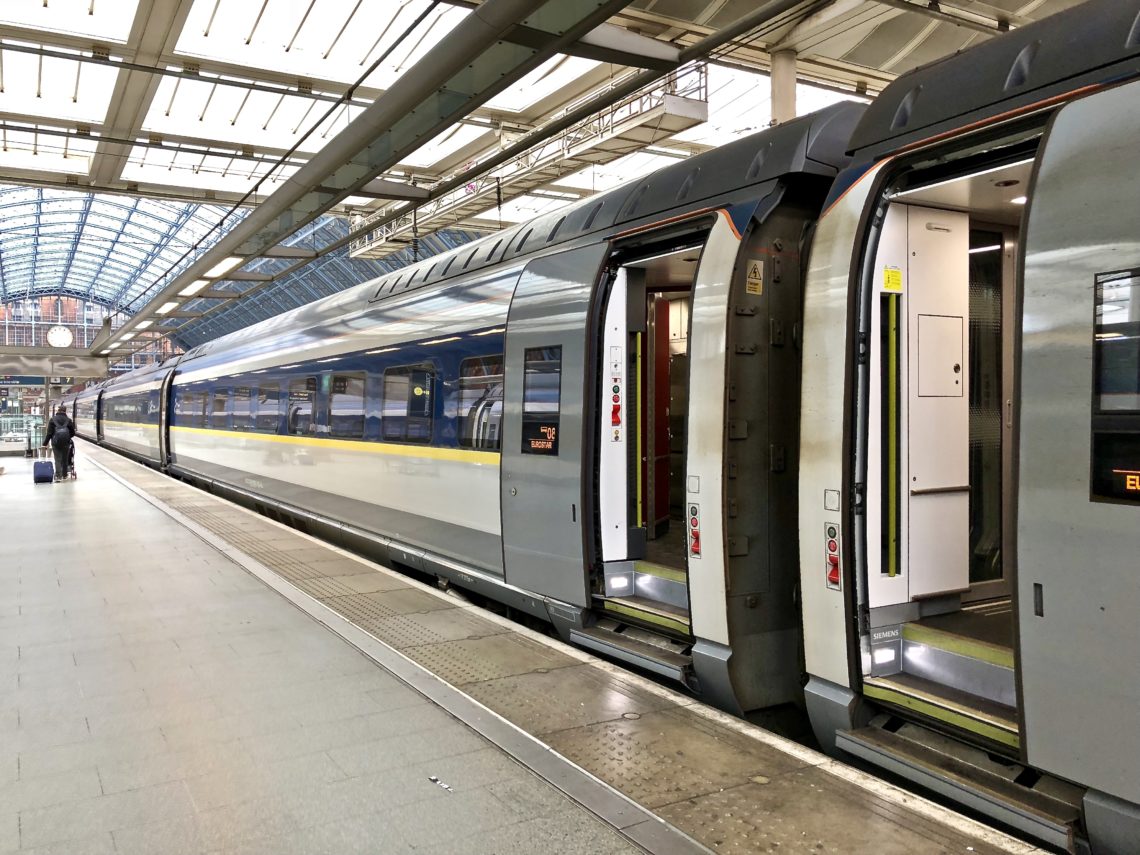 Two-Bag Luggage Allowance
Ladies, don't you feel like there is always not enough space in your suitcase to fit in all your travel essentials? Leave these worries aside. Limited spaces and high fees for overweight baggages are gone when you travel on Eurostar. With no weight limit for your luggage, your chances of having a hard time packing almost equal to zero.
No Restrictions on Food and Beverages
This is what we all have been waiting for! Finally, no need to empty your water or juice bottles before reaching the security checkpoint when traveling on Eurostar. Bring all your favorite food, snacks, and drinks and enjoy them during your travel without being forced to compromise with not quite healthy options available at airports and train stations.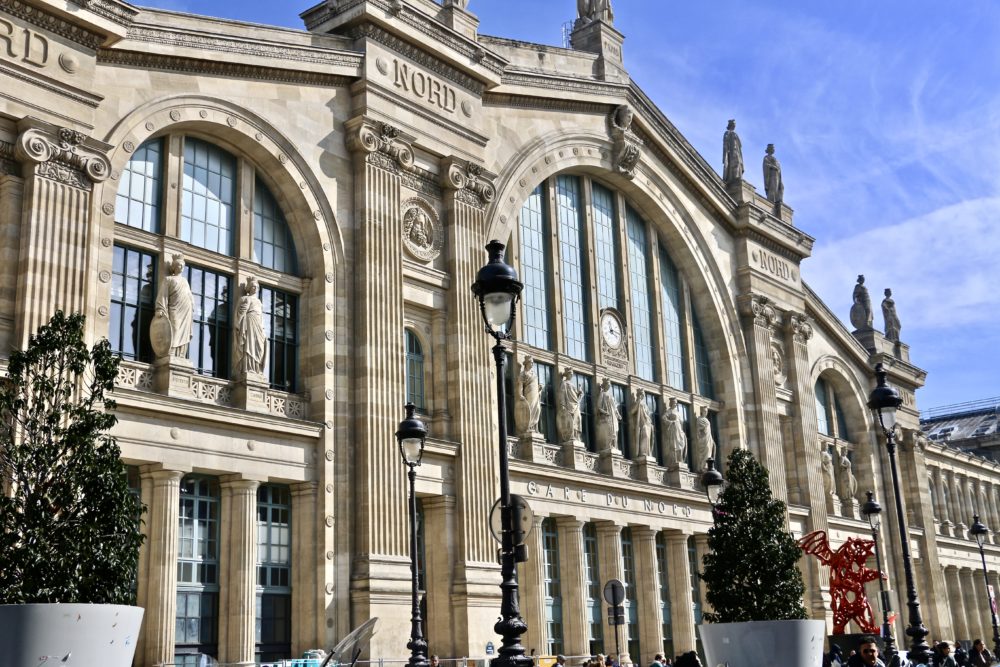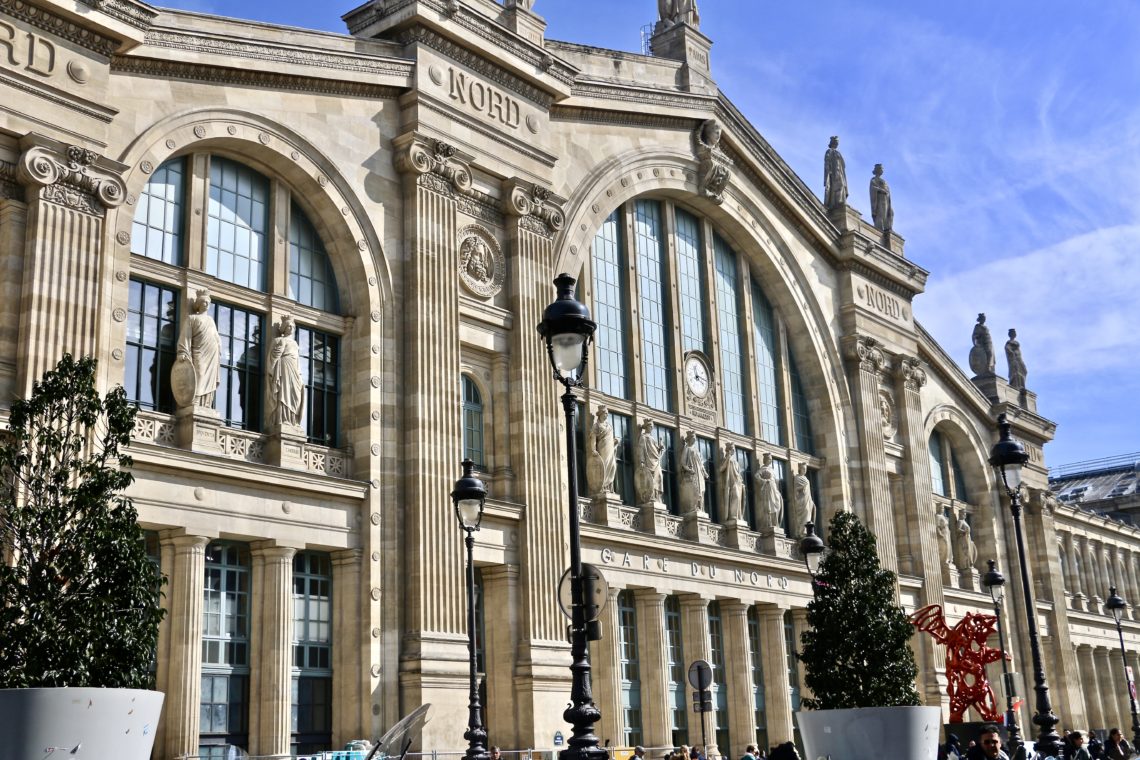 Beautiful Scenery
From the moment your Eurostar departs from London St Pancras International until it arrives at Paris Gare du Nord station, you can't help but look through the window and enjoy panoramic views. Miles after miles of uneven elevation fields intermingle with occasional small lakes. Nearby villages proudly showcase pointed spires of their Gothic churches and cathedrals. Sporadic forests add contrast to the overall picture. If not for the ride trough the dark tunnel, it could be difficult to say where the territory of the United Kingdom ends and France welcomes its newly arrived visitors.
No Lost luggage
Another reason to travel on Eurostar is being able to eliminate or greatly diminish chances of having your luggage lost. Having your travel bags with you at all time removes any opportunity for this to happen. And with that, you can ovoid awkward situations when you need to buy new clothes fast while waiting for your lost luggage to be found. But even when choosing to travel on Eurostar, make it a habit to lock your suitcases and have luggage tags with your full name, phone number, and address on all of them. This precautionary measure significantly increases your likelihood of getting back your possessions after you accidentally forget them on the train.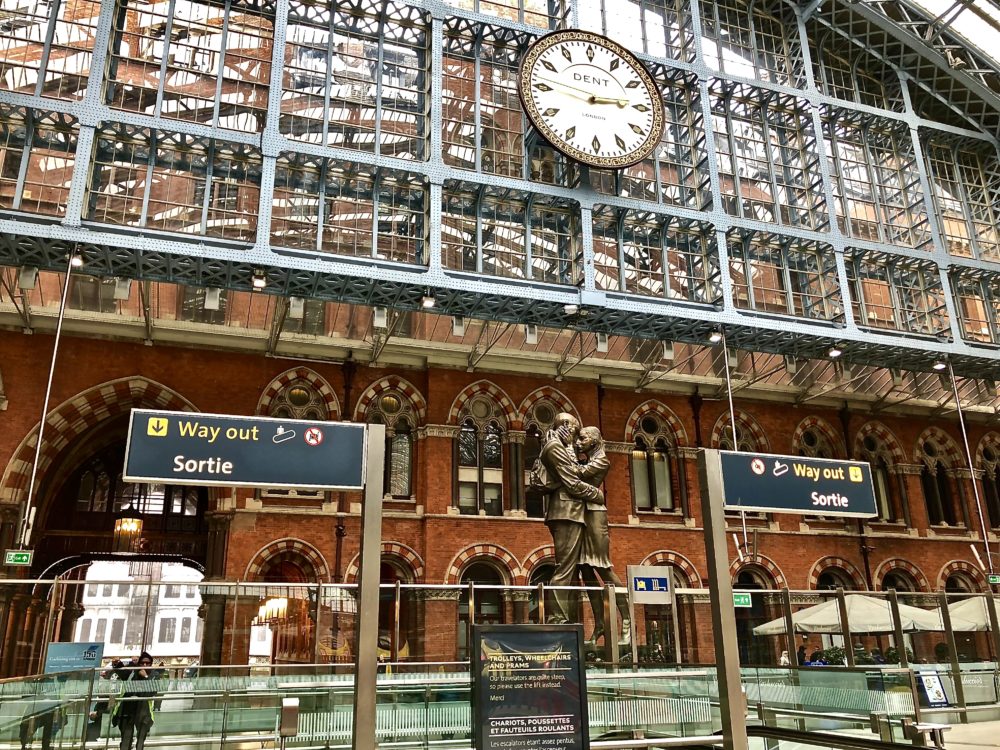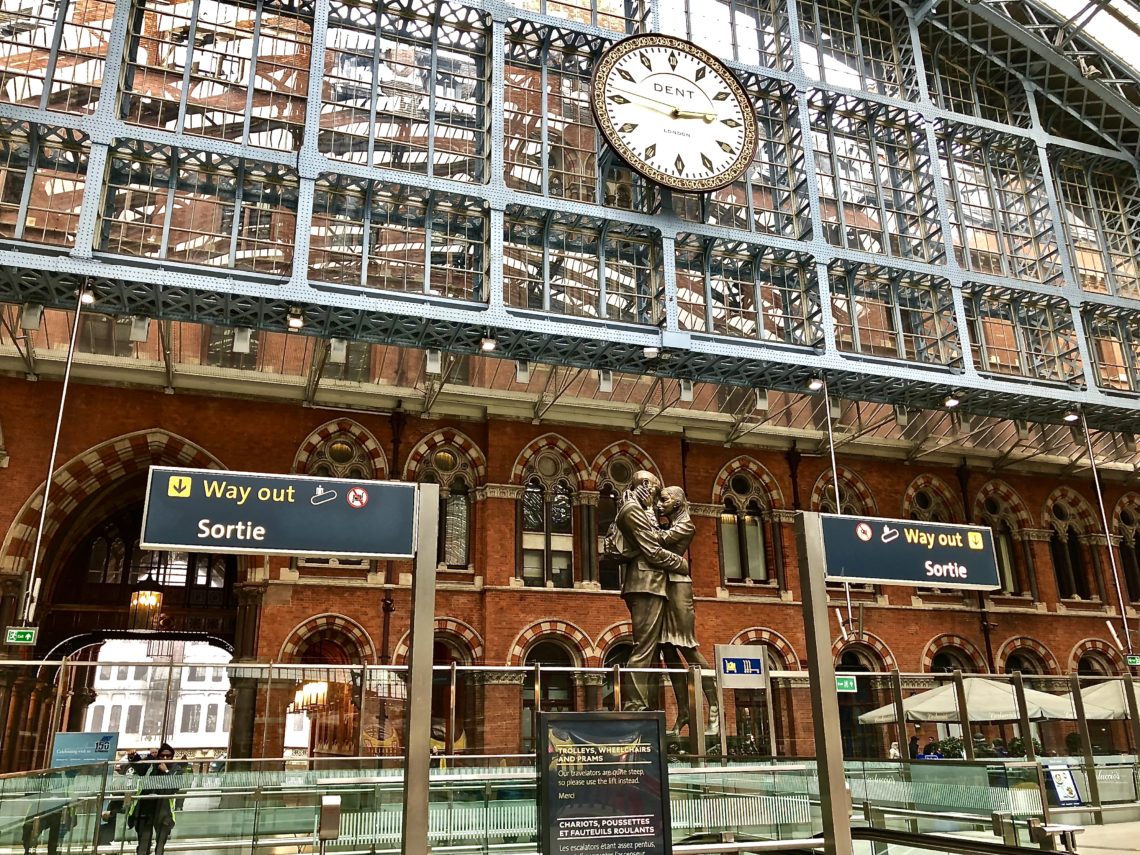 Easy and Fast Departure
You finally arrive at Paris Gare du Nord. What's next? Anything on your agenda. One of the biggest perks of traveling on Eurostar is fast and easy departure upon your arrival at a new destination. With Eurostar, you eliminate the need to rush to baggage reclaim area with hope that your suitcase is one of the first ones to land on the baggage carousel. Thus, you're free to start your Paris adventure as soon as the train comes to a full stop and you are allowed to get off. Can you even ask for a faster departure?
Travel from Eurostar to Museum in no Time
Other benefits of traveling with Eurostar go way beyond the railway stations and platforms. Present you Eurostar ticket at Paris' top museums and galleries and enjoy 2 for 1 entry. Not bad at all!