From towering granite domes in Yosemite to coastal marvels along Big Sur and the urban hustle and bustle of San Francisco, day trips from Fresno show different sides of California. And it's only the beginning.
Last updated: November 12, 2023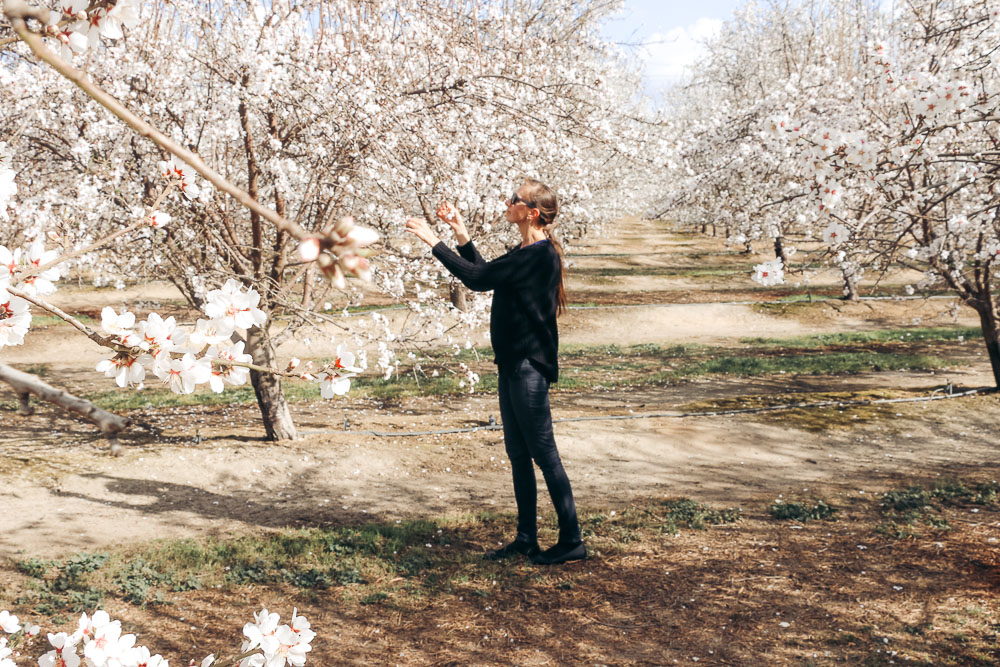 The Best Day Trips from Fresno, California
A small, mostly agricultural town, Fresno becomes a new gathering point for local Californians. Surrounded by expansive orchards, the city looks even more enchanting when almond trees bloom. The green landscape in and near Fresno is further supported by charming gardens and expansive parks.
The city was a middle point of our numerous road-adventures across Southern and Central California several times. Nestled in the center of the San Joaquin Valley in Central California, Fresno often harbors visitors traveling between Los Angeles and Yosemite National Park. The area also meets the needs of those who head south after spending a day admiring the remarkable coastal landscape of the Big Sur region.
After spending a few nights and a couple of half days in the area, the city still holds many unexplored jewels for us. But its immediate and distant surroundings showed us their beauty during many extended day trips that inevitably ended in Fresno.
With that said, not necessary from a local's point of view, but with enough experiences behind my belt, let me introduce to you the best day trips and weekend getaways from Fresno.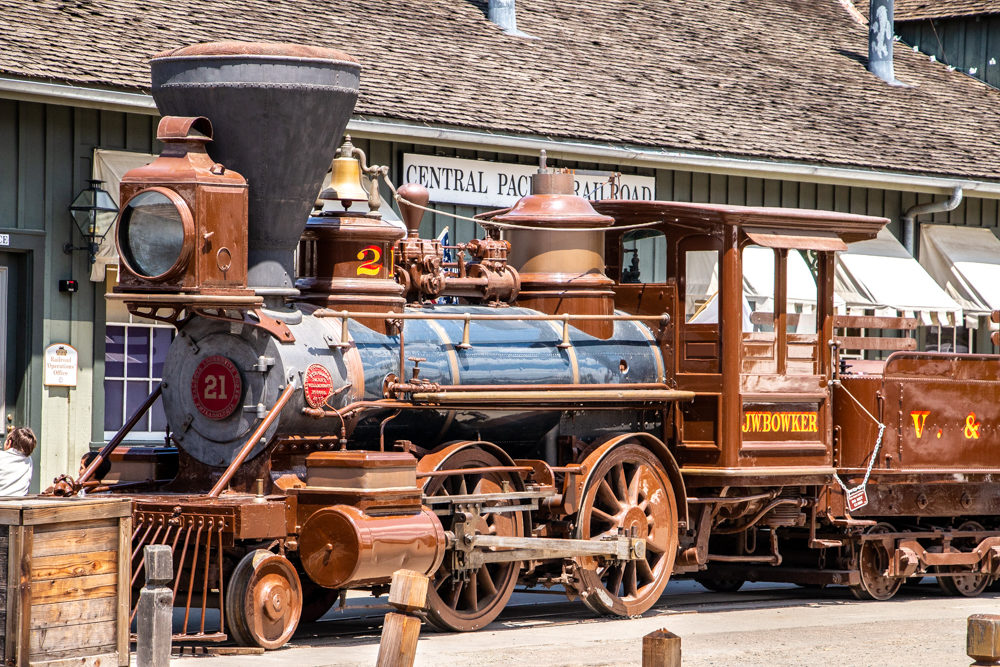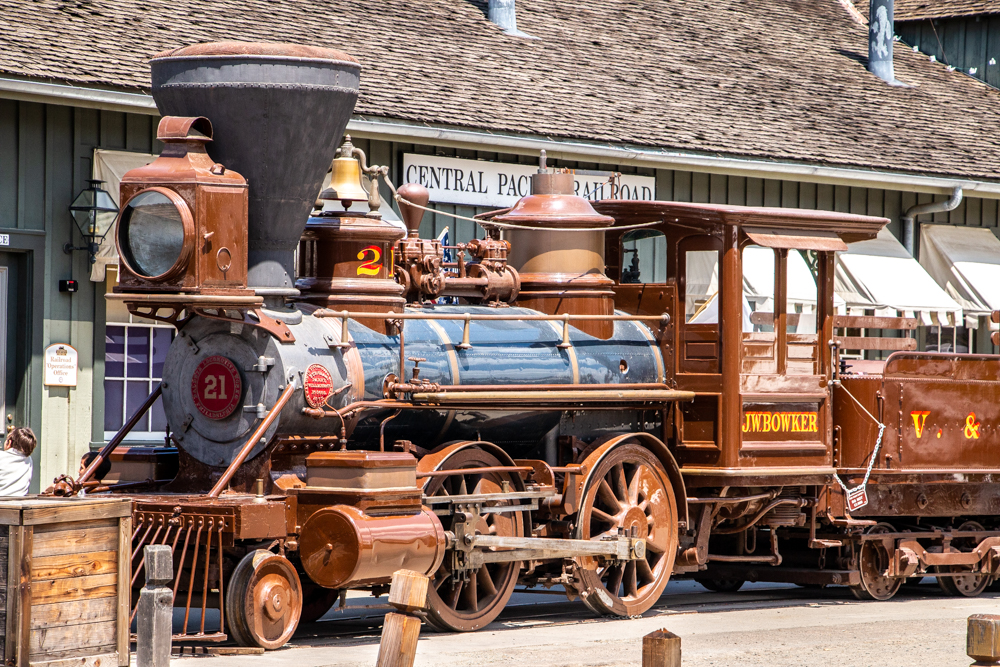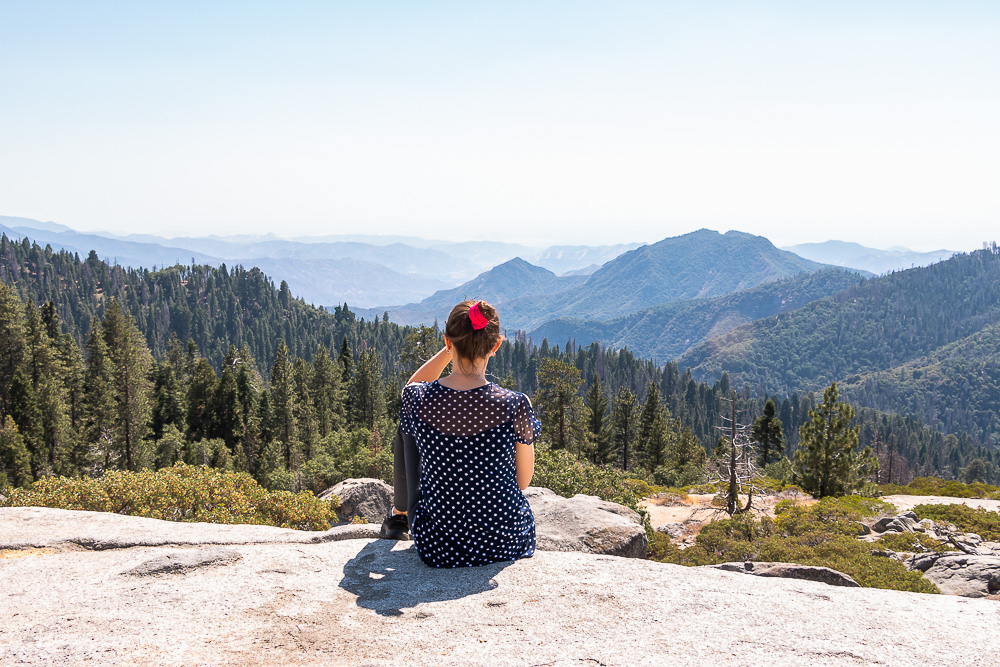 THE BEST DAY TRIPS FROM FRESNO: CENTRAL CALIFORNIA
1. Fresno County Blossom Trail
16 minutes from Fresno
Nestled on the outskirts of Fresno, the Blossom Trail in Fresno County is the ultimate road-trip destination in late winter – early spring when almond, apple, peach, and nectarine orchards bloom.
For miles on end, the tree-line road stops Fresno's travelers in their tracks, inviting them to get closer and inhale the sweet aroma that comes from the festive clusters of white and pink flowers. Despite sporadic fences (the orchards are private properties), the road-trippers obey and take a few shots in the blossomy kingdom before heading back to Fresno.
Those who want to enjoy the orchards without any fear of being caught by the owners are welcome to join official farm tours. Finish your short day trip from Fresno at Blossom Trail Cafe, famous for its farm-to-table menu.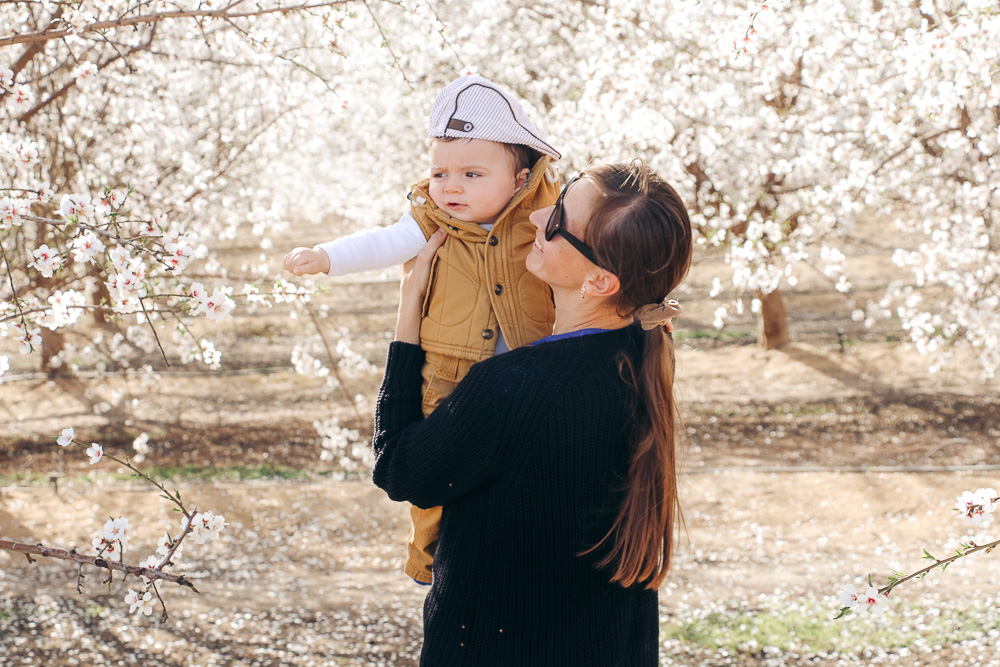 2. Yosemite National Park
1 hour 20 minutes from Fresno
Located a stone's throw away from natural treasures of California, Fresno is an ideal destination to plan a day trip or weekend getaway to some of the famous national parks on the West Coast. Yosemite National Park gracefully tops this list. World-famous for its granite cliffs, the region allures mountain climbers, hikers, waterfall lovers, and anybody who is fond of nature.
With four seasons come different kinds of activities. Before leaving Fresno for a day in Yosemite in summer, pack a swimsuit and inner tube (you can also rent a raft at Curry Village) to drift down the Merced River.
Hiking sticks may come in handy most of the year. With more than 800 miles of hiking trails, you need more than a day to explore the park and admire its wondrous sights along the way.
Most of the trails are closed in winter when a thick blanket of snow covers Yosemite's ground. But the season of snowshoeing and cross-country skiing in one the most beautiful national parks in Central California is about to start.
In other words, going on a day trip from Fresno to Yosemite is a pleasant venture whether it's sunny or snowy outside.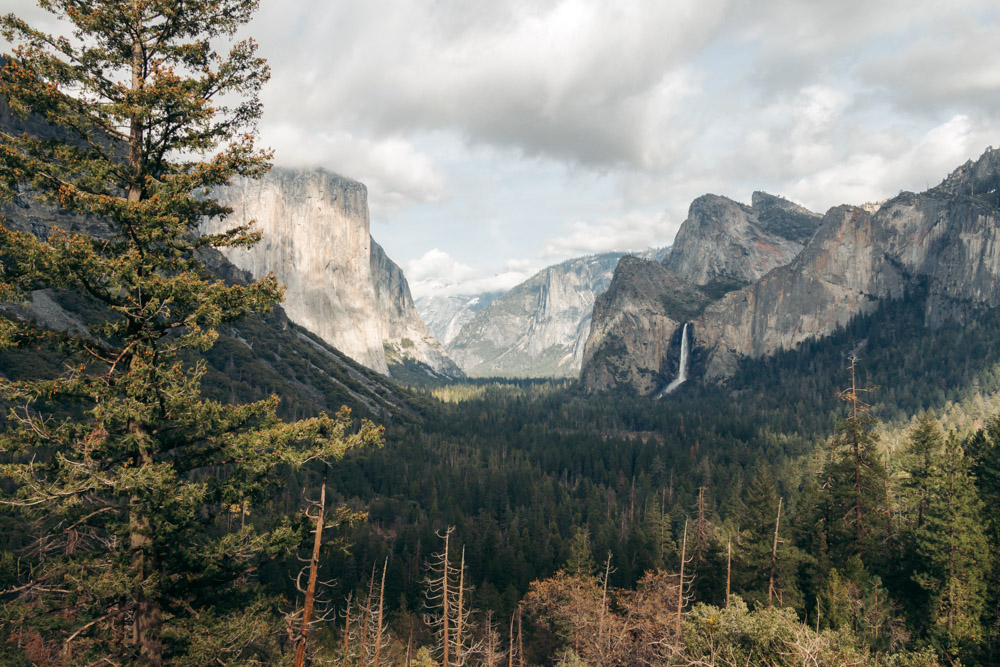 3. Sequoia National Park
1 hour 30 minutes from Fresno
It takes almost the same time to get from the city to Sequoia National Park. This time, however, road-trippers head east of Fresno into the realm of giant sequoia trees, deep canyons, and towering peaks.
Almost entirely perched on America's longest mountain range, the Sierra Nevada, the national park is home to some of the tallest summits in the area, including Mt. Whitney. At 14,491 feet, the mountain stands as the tallest peak in the contiguous United States.
On the other hand, such an elevated location adds an extra hour for the day-trippers from Fresno to get from the park's entrance to Grant Grove Village. Here, 6,500 feet above sea level, they get to see some of the biggest attractions of Sequoia, such as Crescent Meadow, Hanging Rock, Moro Rock, and General Sherman Tree, the world's largest tree, measured by volume.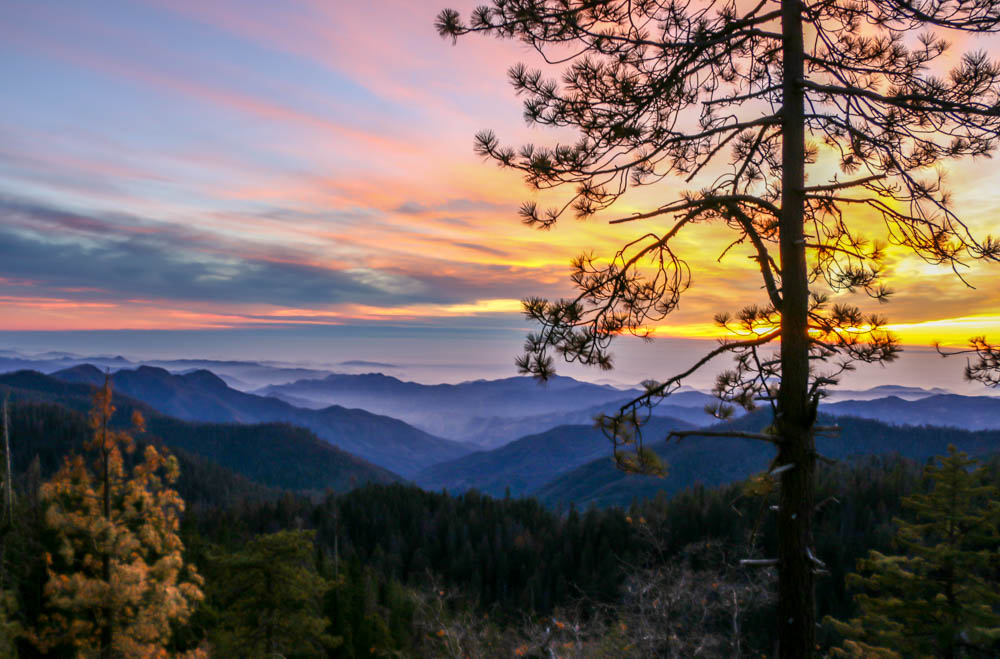 4. Kings Canyon National Park
1 hour 10 minutes from Fresno
Adjacent to Sequoia National Park, Kings Canyon National Park is one of the closed day trips from Fresno. Yet somehow overshadowed by the popularity of its closest neighbor, Kings Canyon sees far fewer nature lovers.
Those who visit the park normally congregate around the 50-mile Kings Canyon Scenic Byway, stopping along the way at Grizzly Falls, Sheep Creek Cascade, and General Grant Tree.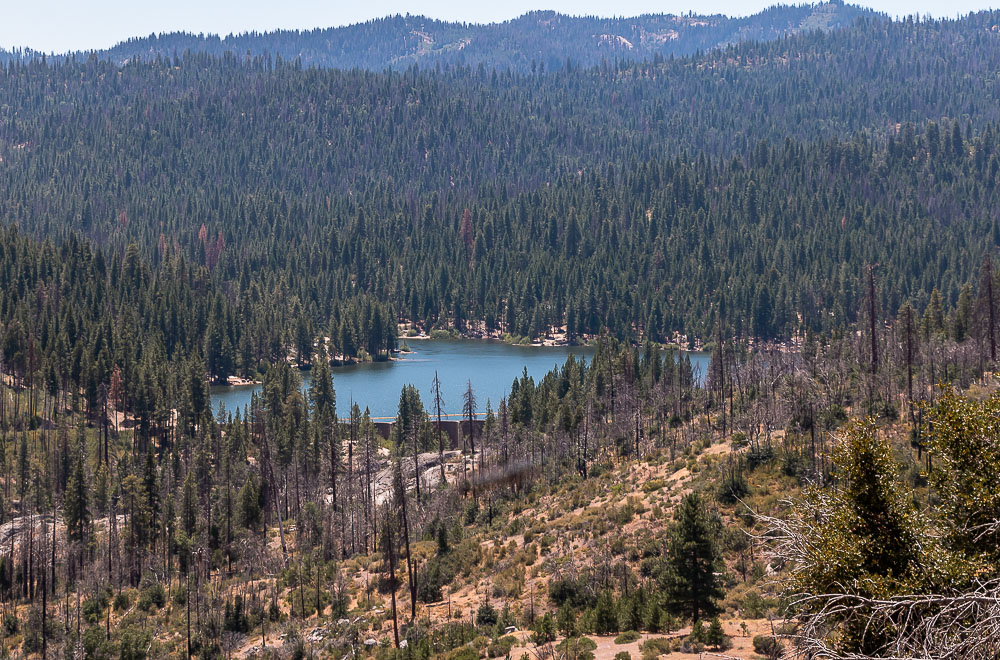 5. Pinnacles National Park
2 hours 30 minutes from Fresno
One of California's most overlooked national parks, Pinnacles National Park promises to accommodate all day visitors from Fresno with a lot more serenity. The place stands out with its pointed pinnacles, the results of an ancient volcanic eruption.
A number of hiking trails zigzag through the park, squeezing between the rocky formations before taking you to vantage points with outstanding views of the uneven terrain below. Here standing at 800 to 3,000 feet above water level, you also get more opportunities to observe endangered California condors stately soaring above the park.
Many, however, plan a day trip from Fresno to Pinnacles just to hike through a pitch-dark talus cave. Some of the spookiest places in the park, two cave systems – the Bear Gulch Caves and the Balconies Caves – are located near park's headquarters in the East District and Chaparral Picnic Area in the West District.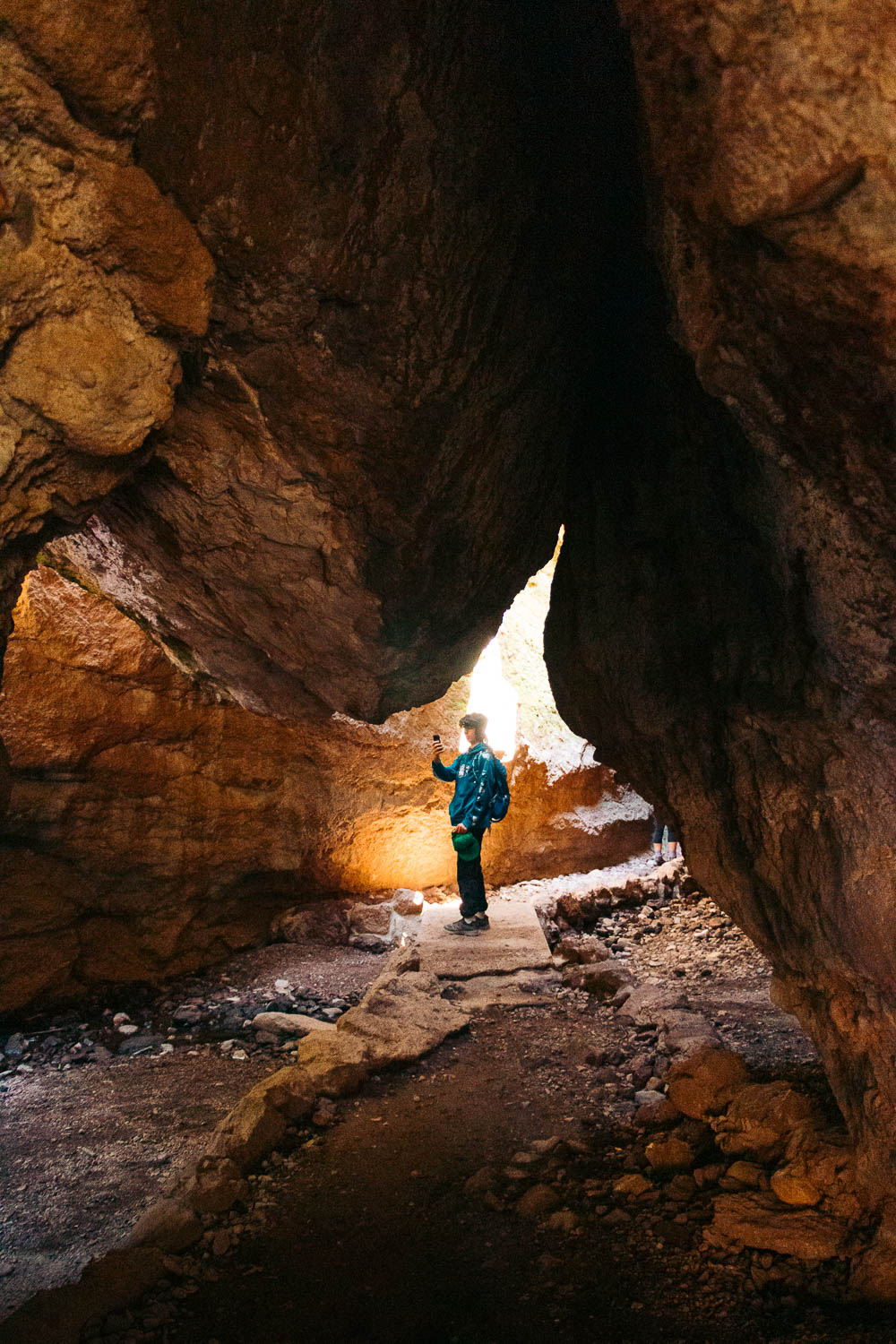 DAY TRIPS FROM FRESNO: THE COAST
6. Big Sur
3 hours from Fresno
Big Sur ended on our list of the best day trips and weekend getaways from Fresno by accident. A few years ago we set off on an adventure to explore the famed central coast of California. Sweeping hills, ocean views, freely-roaming herds of cows, and coastal towns surpassed our expectations to say the least.
The day filled with sightseeing flew by with a lightning speed. And we didn't even get a chance to see some of the famous landmarks, such as McWay Falls, due to a road construction.
The sky was dusking fast when we finally headed back south. An almost 6-hour drive to Los Angeles looked daunting. On top of that, due to that road construction, we had to make a long detour. By the time we reached Fresno, the day light was gone completely.
We ended up staying in the city that night and spending half of the following day exploring the culinary scene of Fresno.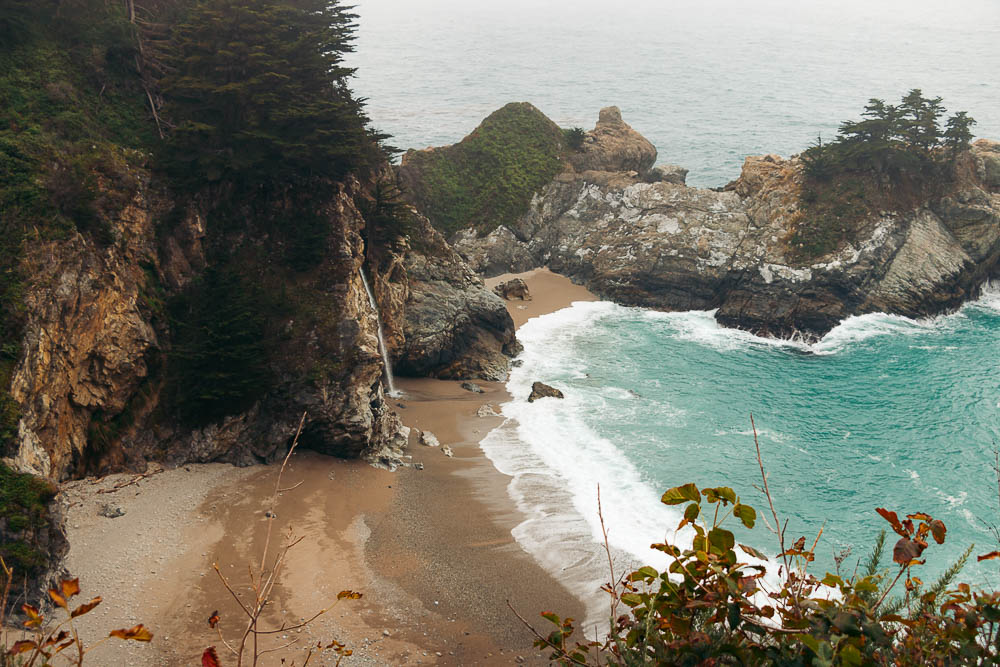 7. San Simeon
2 hours 45 minutes
A gateway to Big Sur, San Simeon sits roughly 146 miles southwest of Fresno. For many day-trippers, the city is a starting point of the road adventures along the scenic Big Sur drive. But if you have more time on your hands, be sure to spend at least a day in San Simeon.
The city is rather small. Yet the number of landmarks, such as Hearst Castle, Piedras Blancas Light Station, and Hearst Memorial Beach, will fill your day to the brim and leave you longing for more trips from Fresno to this coastal town in Central California.
For all wildlife lovers, linger longer near Hearst Castle. While almost all of the animals that once resided in the former world's largest private zoo were relocated, zebras still roam in the fields nearby. And just 5 miles north of San Simeon, northern elephant seals claim a beach as their rookery.The marine mammals can be viewed here throughout the year.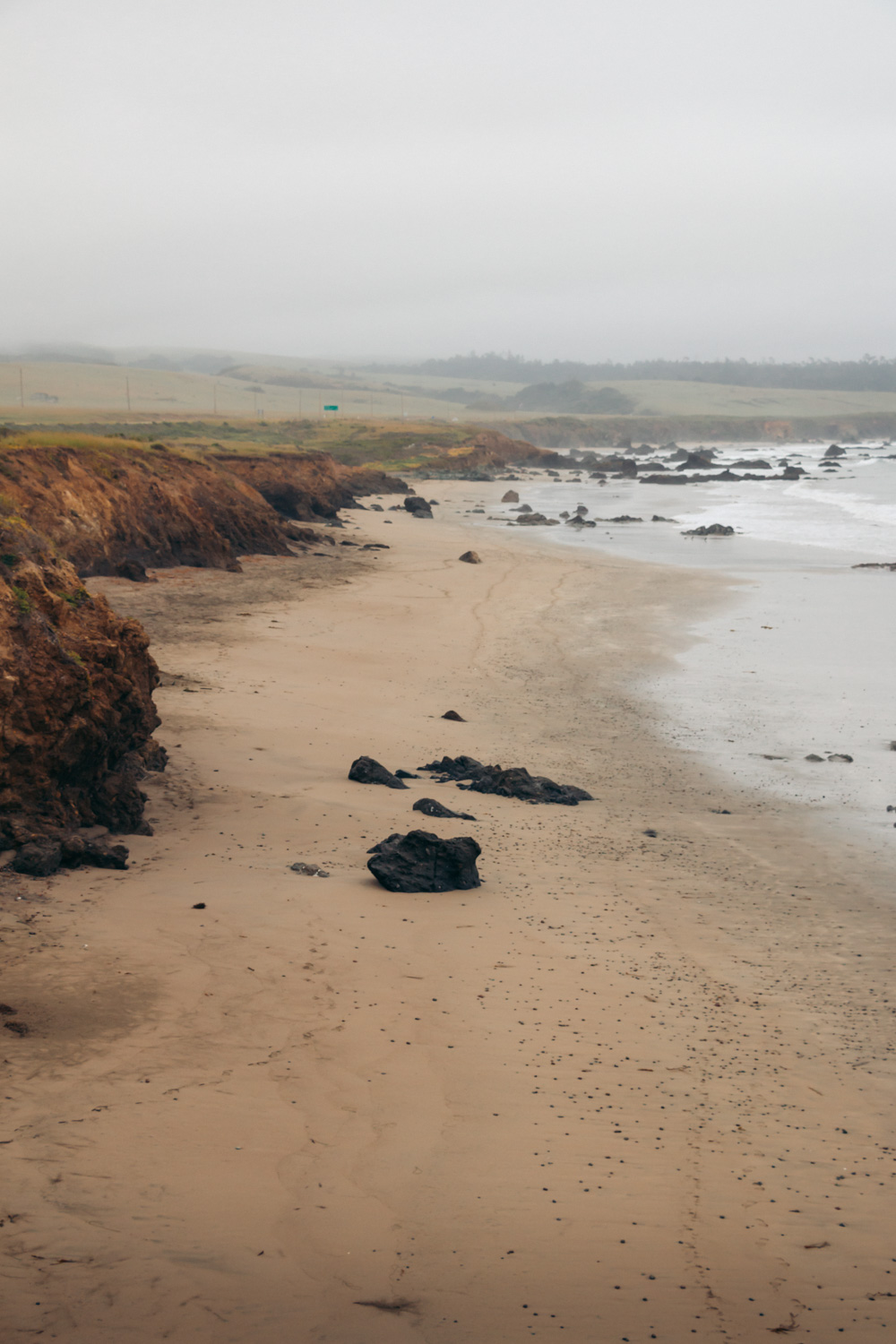 8. Monterey
2 hours 45 minutes from Fresno
Home to the scenic 17-Mile Drive, Monterey allures day visitors from landlocked Fresno with massive ocean waves that unceremoniously crash on the shore, spectacular views, rocky beaches, and green fields.
Once you make all the way to the coast, be sure to check out Monterey State Historic Park, watch whales, or kayak in Monterey Bay National Marine Sanctuary.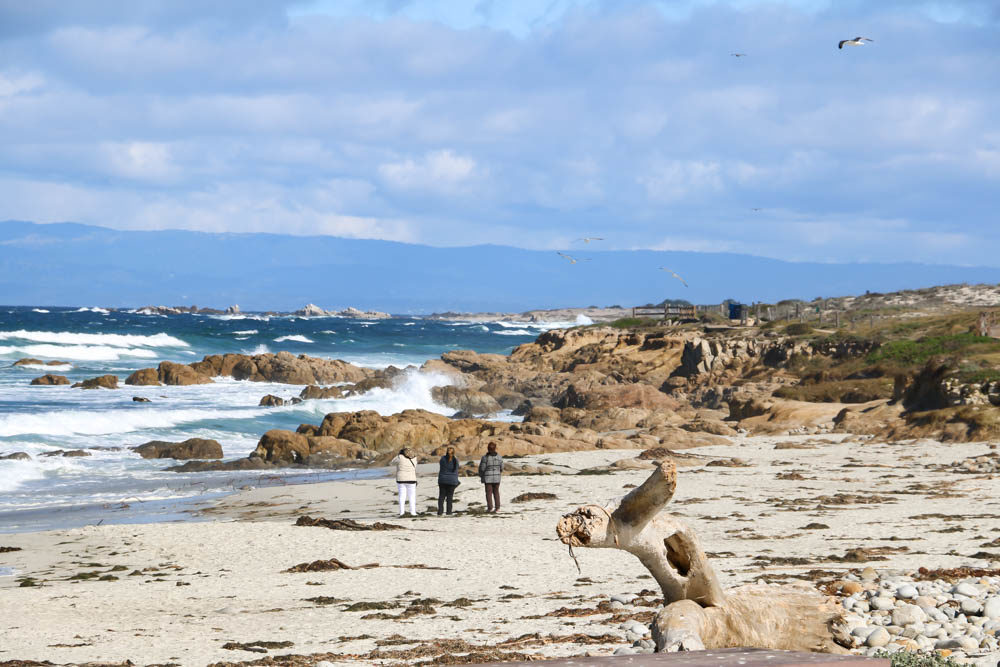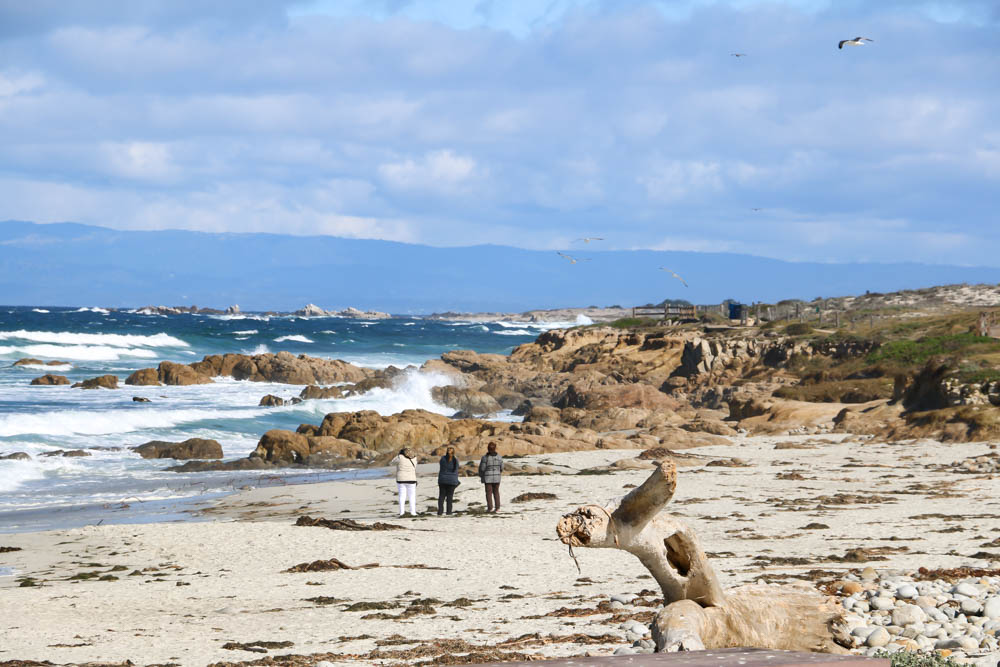 DAY TRIPS FROM FRESNO: NORTHERN CALIFORNIA
9. Sacramento
2 hours 45 minutes from Fresno
The capital of California, Sacramento is a must-do day trip from Fresno for all city lovers. The city boasts an expansive historic center with noteworthy, early Gold Rush structures. The oldest of them include the 1849 Eagle Theater, the 1853 Hastings Building (once used as home to the California Supreme Court), and the 1855 Big Four Building.
Occasionally, old cars and even carriages share the streets, lined with western-style structures, with modern vehicles. For a more extravagant experience, take an excursion train ride along the Sacramento River.
If all things old are not a part of your ideal day trip from Fresno, stop at downtown Sacramento. Home to Capitol Park, it's also the area where you can find most of the trendy restaurants and bar and boutique shops.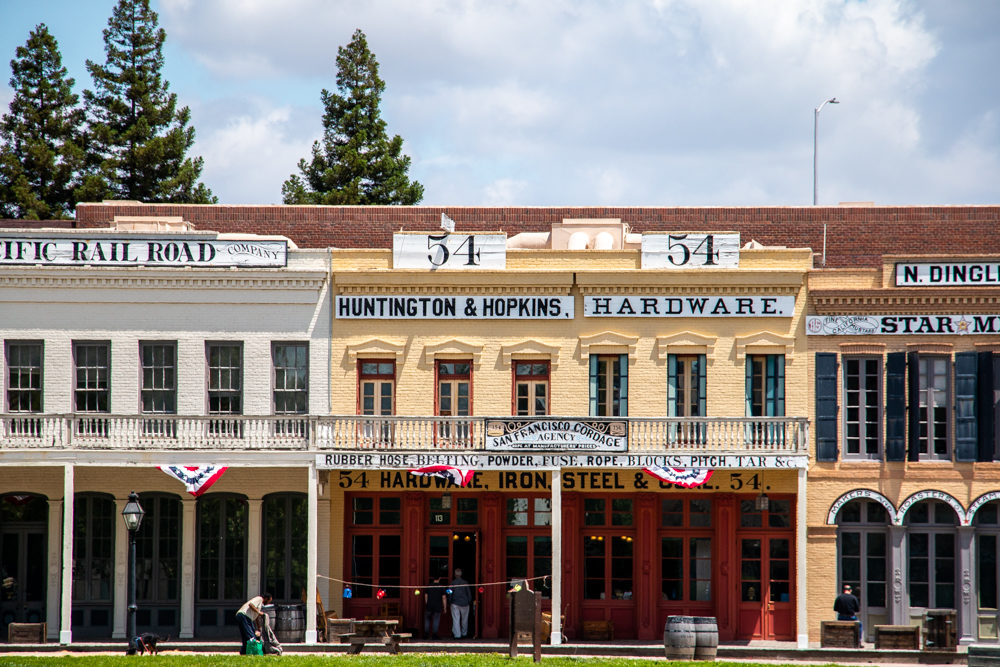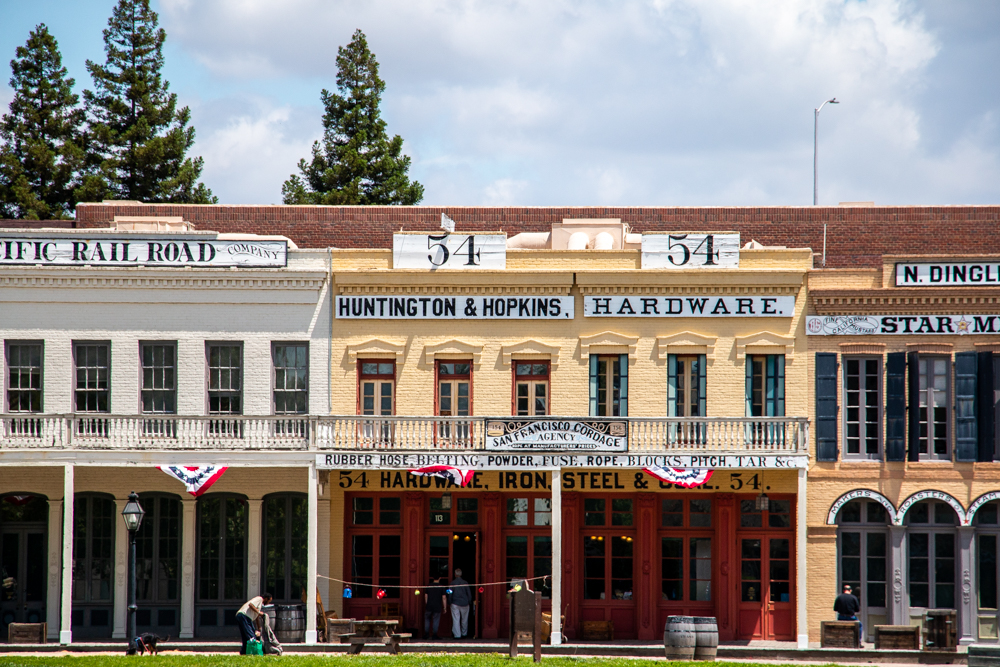 10. San Francisco
3 hours 10 minutes from Fresno
It's a long drive from Fresno, but San Francisco well deserves this busy day trip or even relaxing weekend getaway.
Built in 1776, this Northern Californian city has become one of the frequently-visited destinations in the world. This, however, has its disadvantages. Some of its famous sites are not available on the first-come-first-served basis. You need to plan your day trip weeks before leaving Fresno.
The finest example of the city's popularity is Alcatraz Island. Once a federal prison for some of the most dangerous criminals, the tiny isle is often booked for months in advance now. As an alternative, you can take a Golden GateBridge boat tour that takes you as close as possible at this point to the infamous prison.
Known as one of the world's most beautiful bridges, the Golden Gate Bridge itself is worth a visit. Later spend a few hours exploring San Francisco's Chinatown, the largest Chinese community outside Asia, and see how it differs from the one in Fresno. Last but not least, admire the city from Twin Peaks, a geographical center of San Francisco with an elevation of roughly 925 feet.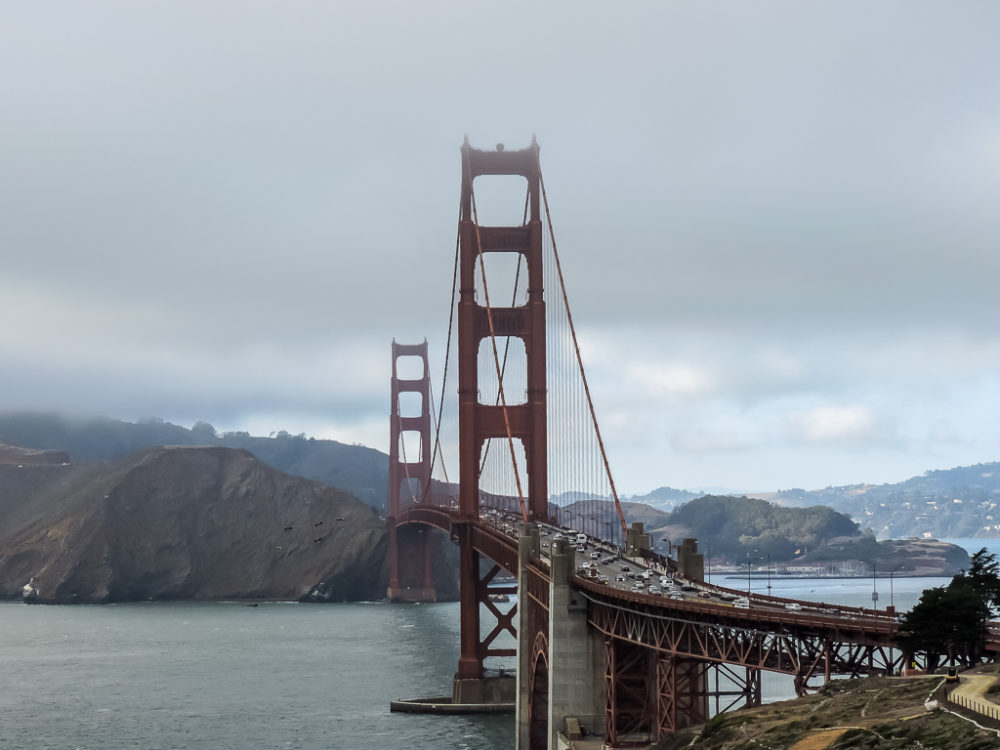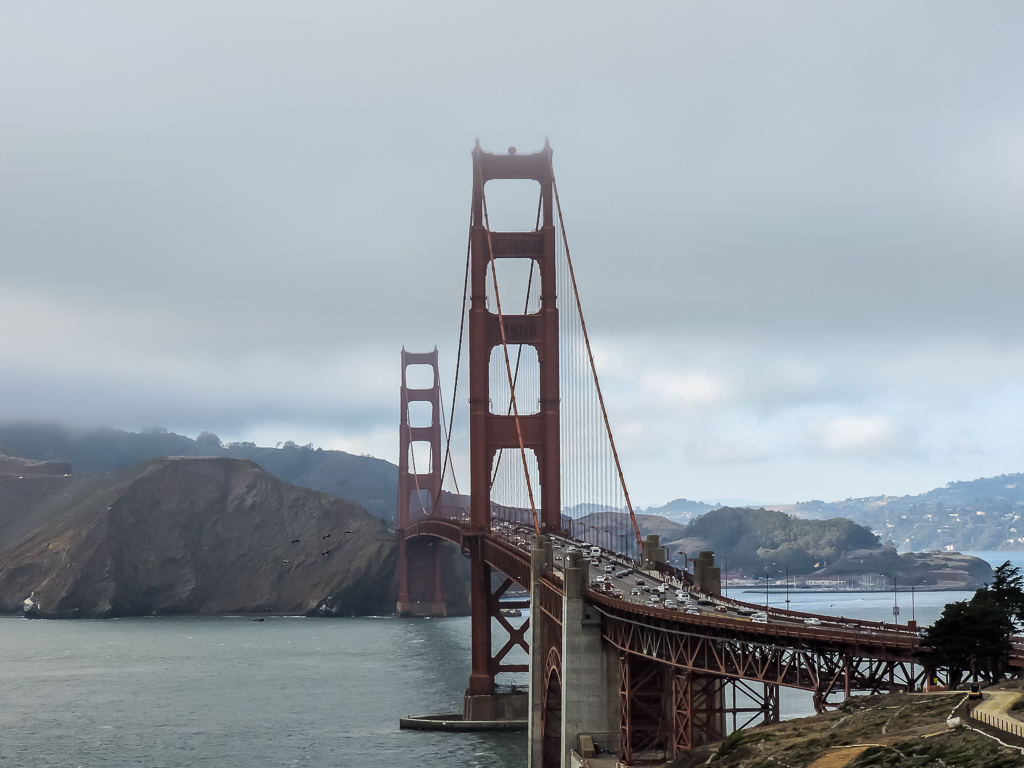 DAY TRIPS FROM FRESNO: SOUTHERN CALIFORNIA
11. Los Angeles
3 hours 55 minutes from Fresno
Day trips and weekend getaways from Fresno to Los Angeles are among the most popular excursions for different reasons. From the always busy Hollywood Walk of Fame to entertaining Universal Studios and educational Griffith Observatory, the area caters for people from all walks of life.
Nearby towns that many see as different neighborhoods of Los Angeles also promise a vast variety of day entertainment. Enjoy the sun and ocean at one of dozens of beaches in Malibu. Immerse yourself in hipster culture in Venice Beach. Or leave Fresno with an intention to do nothing but spending a day shopping and dining in Santa Monica, a stone's throw away from the mighty Pacific.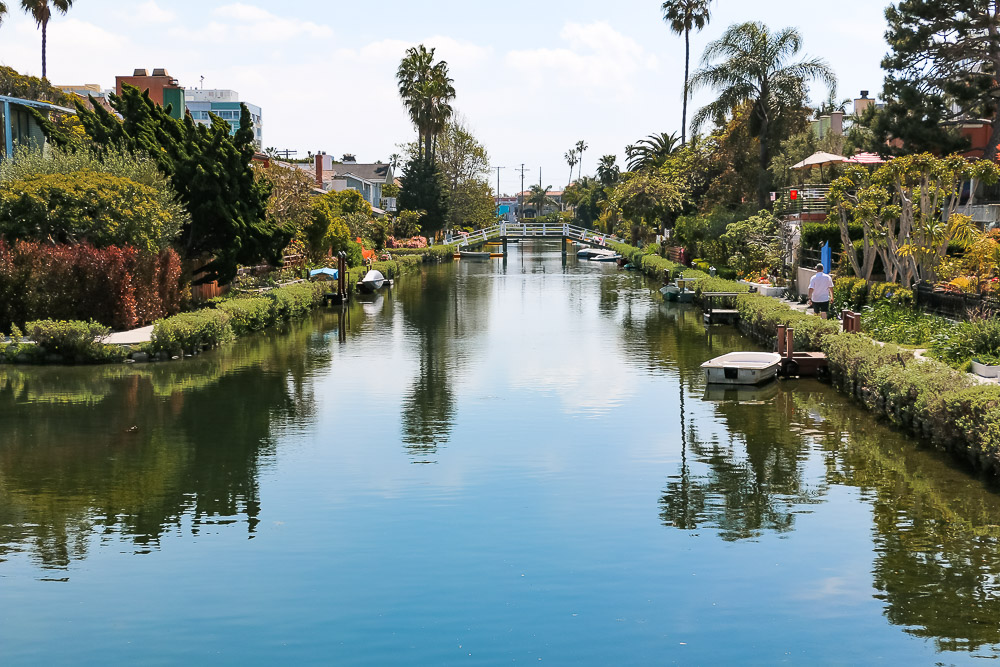 12. Solvang
3 hours 30 minutes from Fresno
A small town in the Santa Ynez Valley, Solvang is one of the top day trips from Fresno for every European culture nerd. The place is known for its Scandinavian architecture and a plethora of shops and restaurants selling and serving traditional European souvenirs and specialties.